Details

Published on Friday, 07 August 2015 09:35
Written by Saigoneer.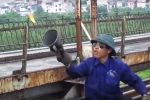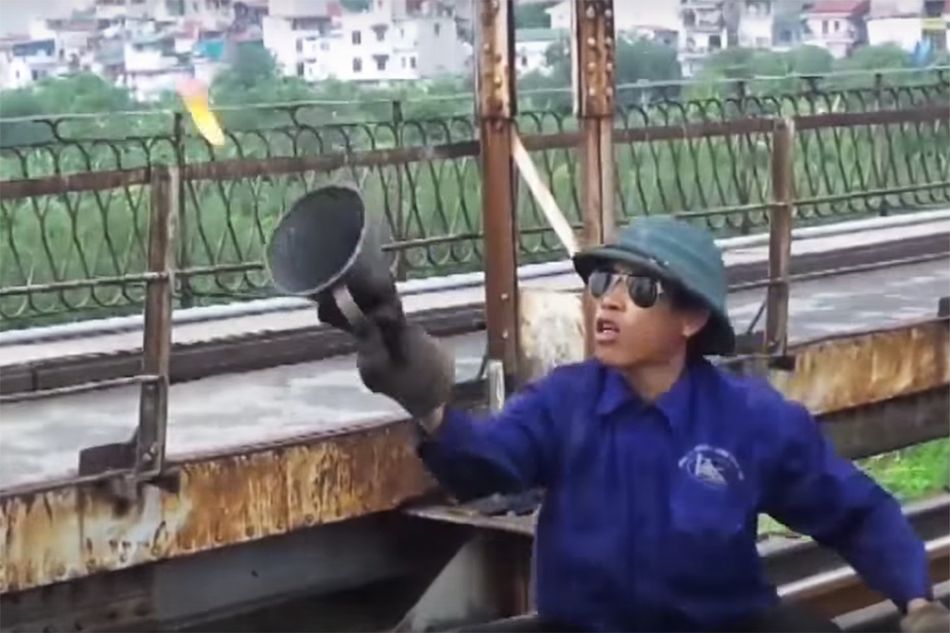 Hanoi's iconic Long Bien Bridge in the midst of a much-needed renovation to make it safer for pedestrians and drivers. But while one might think that a US$15 million upgrade would be conducted with cutting edge technology, this is far from the case.
---
Related Articles:
- [Photos] Hanoi's 122-Year-Old Long Bien Bridge Getting Major Overhaul
- Hanoi To Build New Bridge Instead Of Tearing Down Long Bien
- 26 Old Photos Of Hanoi's Majestic Long Bien Bridge
---
This video from DTI News shows a circus-like process wherein one worker tosses molten rivets to his colleague who catches them with an aluminum hopper before drilling them into place.