Saigoneer is a proud media sponsor of the third edition of TP. Ho Chi Minh: MEGA City, released earlier this month. The compact and concise photo book explores urban development, landscapes and people in Vietnam's largest metropolis, documenting the rapid changes currently transforming the city. With the support of the Goethe Institute as well as funding from Audi Vietnam, TP. Ho Chi Minh: MEGA City is divided into six chapters, each covering a major theme related to Saigon's urban development.
Over the coming weeks, Saigoneer will provide readers with a glimpse into each of the book's chapters. For the full publication, you can find TP. Ho Chi Minh: MEGA City at bookstores across the country.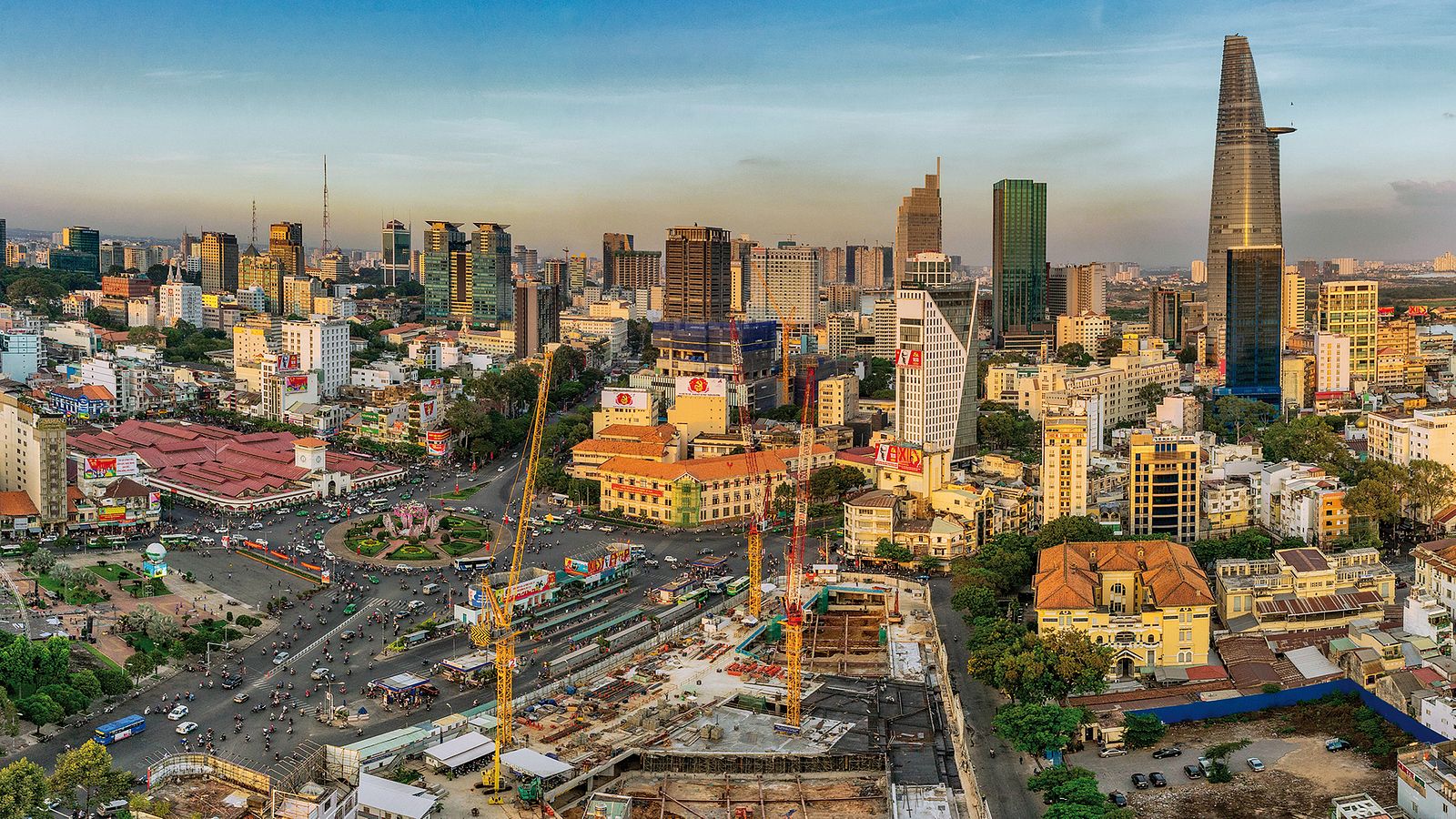 The Mega City From Above
The photos in this chapter show impressions from above. Many views show the emerging skyline of District 1 dominated by the remarkable silhouette of the Bitexco Financial Tower and other nearby high-rise buildings like the Vincom Center, Saigon Times Square, Vietcombank Tower and Saigon One Tower. The most striking feature is probably the extreme density of the urban fabric in almost every part of the mega city. Even within District 1, with its wide French colonial heritage boulevards, you will see densely packed buildings hidden behind the facades of street blocks. When you leave the city center, you realize that the overwhelming majority of urban space is composed of this seemingly endless maze of low-rise buildings and a dense network of small alleys (hẻm).
The views also reveal what is called in the academic community socio-spatial fragmentation. This is understood as the immediate proximity of striking contrasts: high-rise and low-rise, high-density and low-density, planned and informal, modern and traditional, rich and poor, etc. A perfect example of socio-spatial fragmentation in Ho Chi Minh City is the view from the City Garden Apartments in Binh Thanh District. There, you see the luxury residential towers of The Manor, Saigon Pearl and Vinhomes Central Park emerging from a sea of high-density, marginal, low-rise settlements.
Some photos were also taken with a drone. The use of a flycam opened the way to new, previously unseen views of the urban fabric of the mega city. Images taken above Y-Bridge; the Thu Thiem peninsula, which is currently undergoing rapid development; and above the salt fields of coastal Can Gio District offer an entirely new perspective of the city.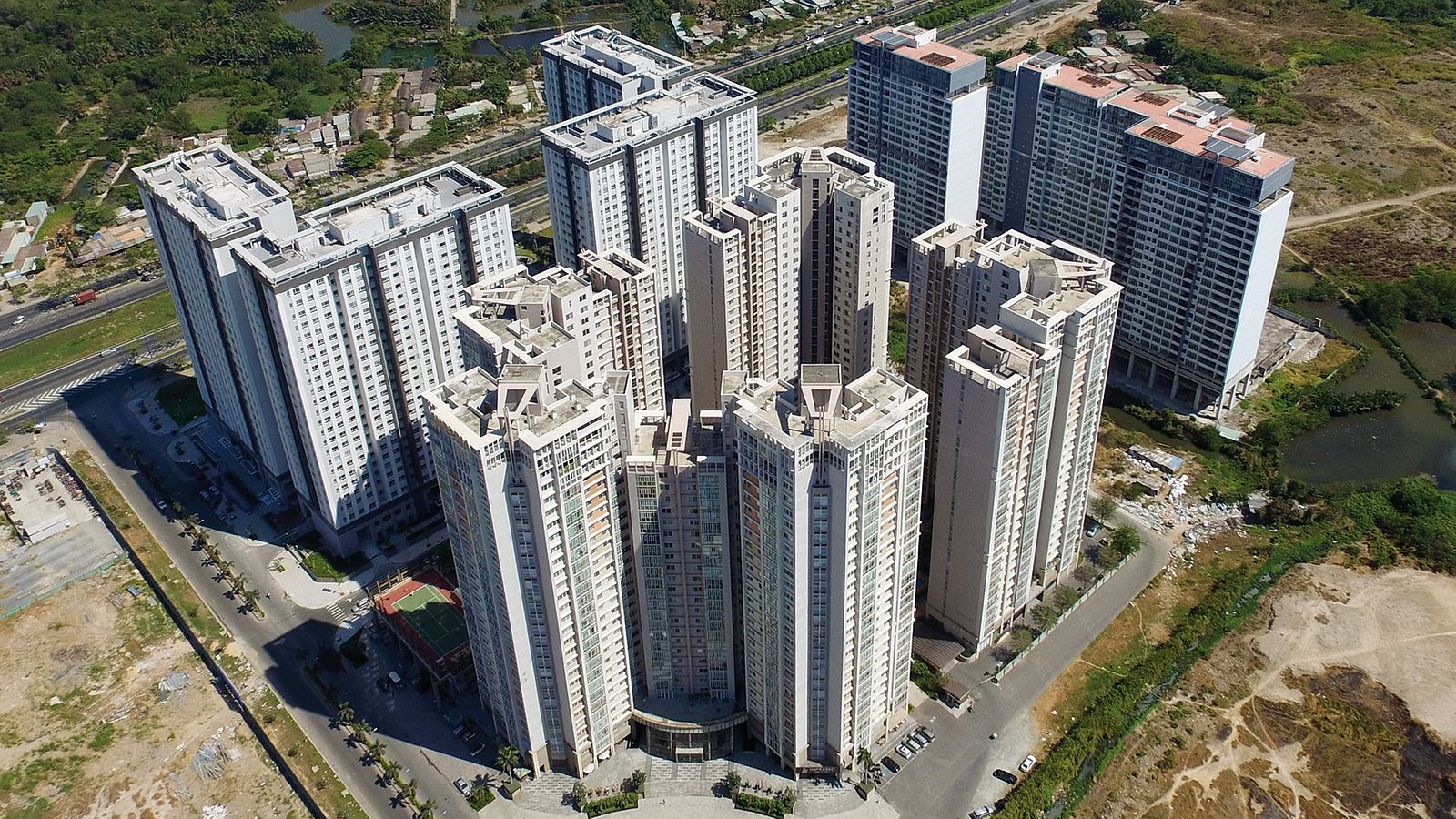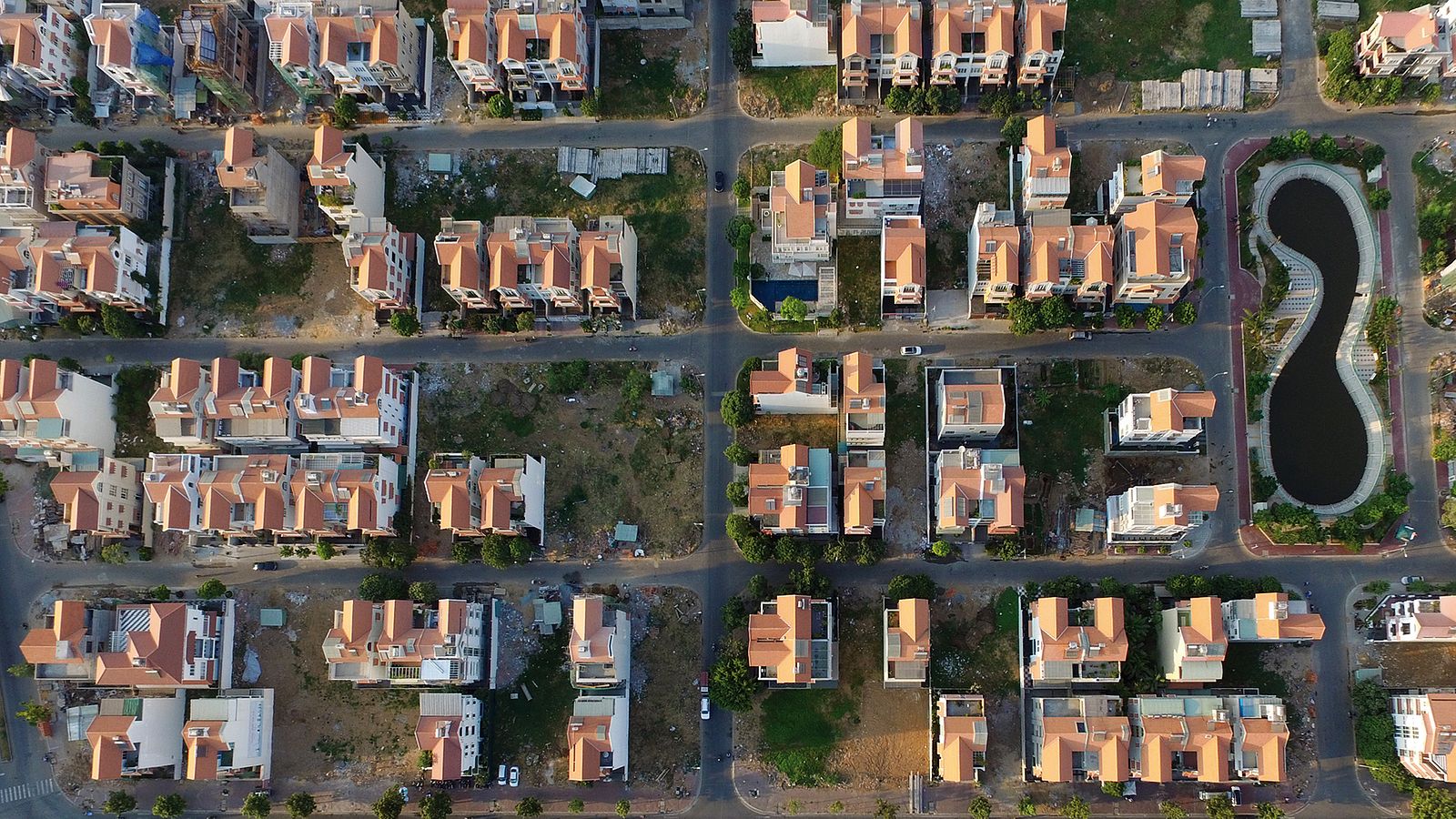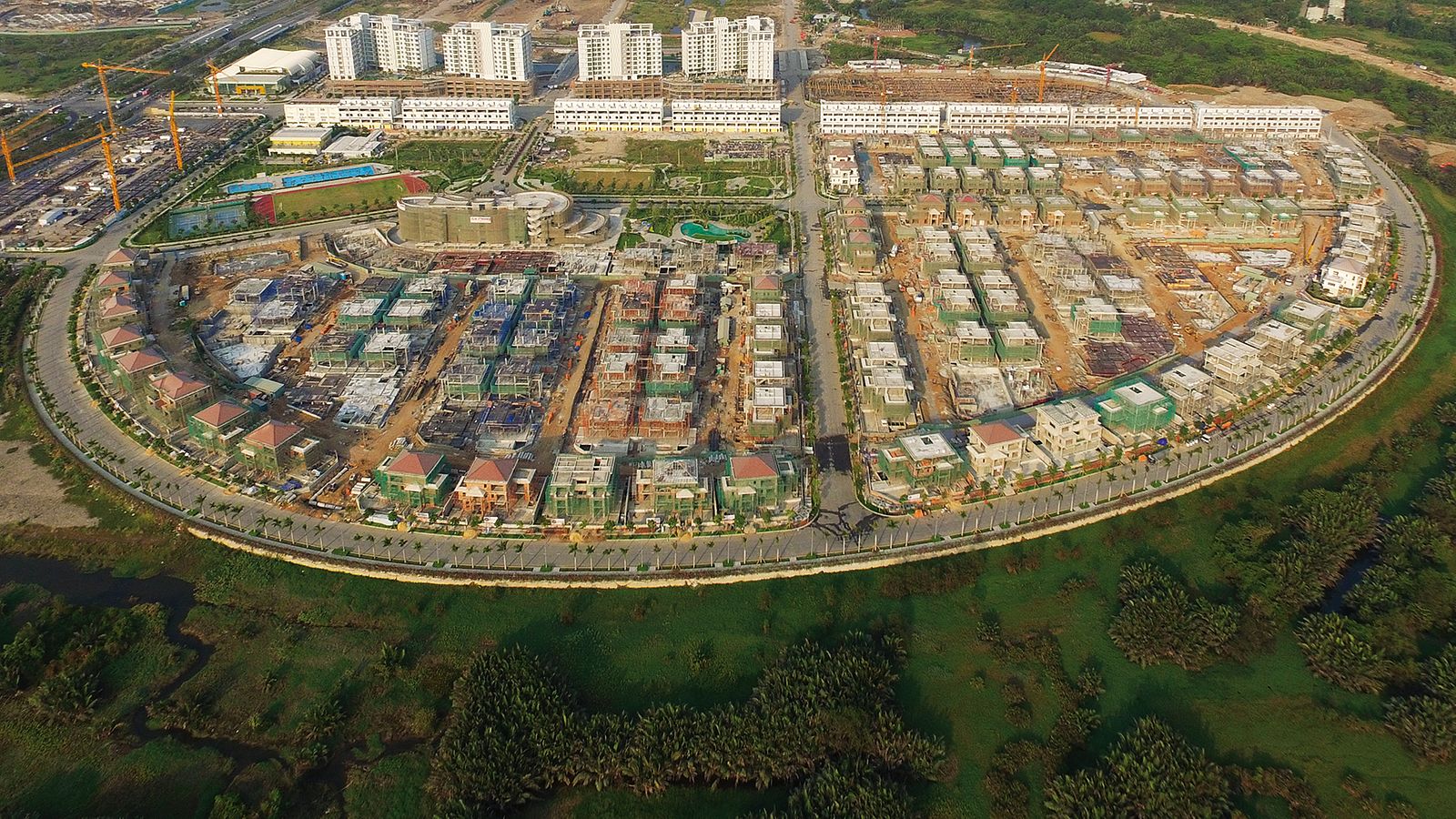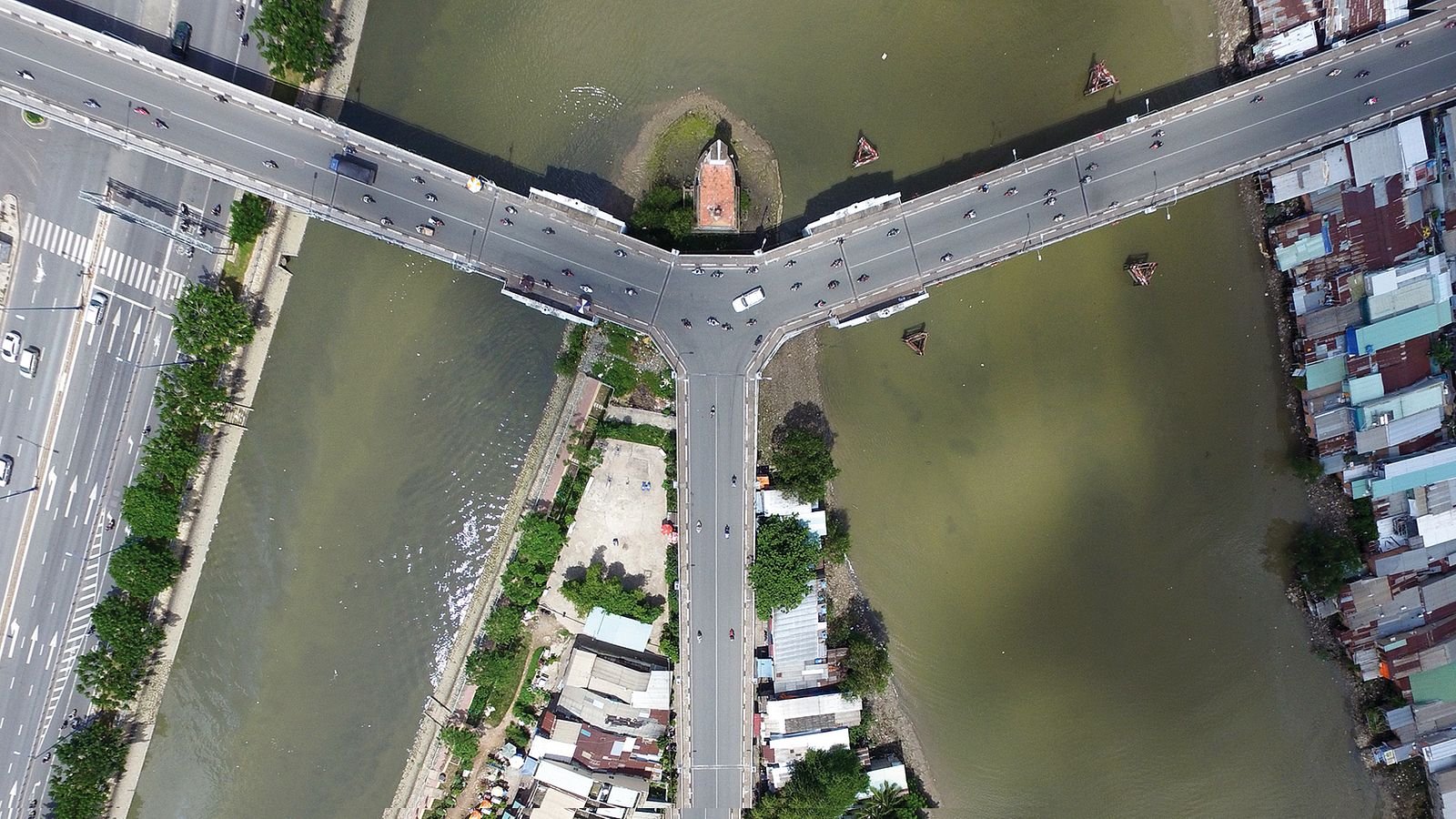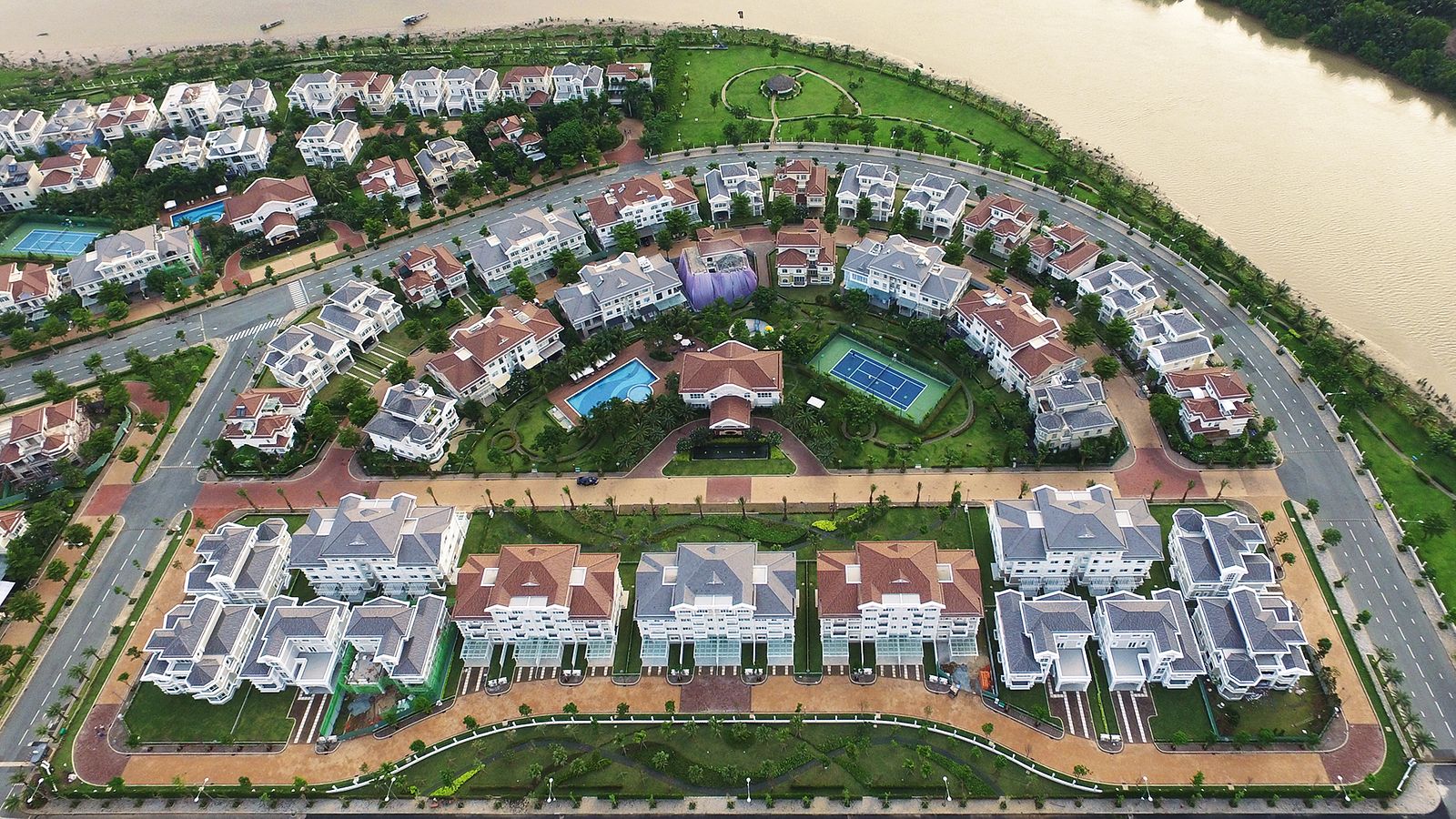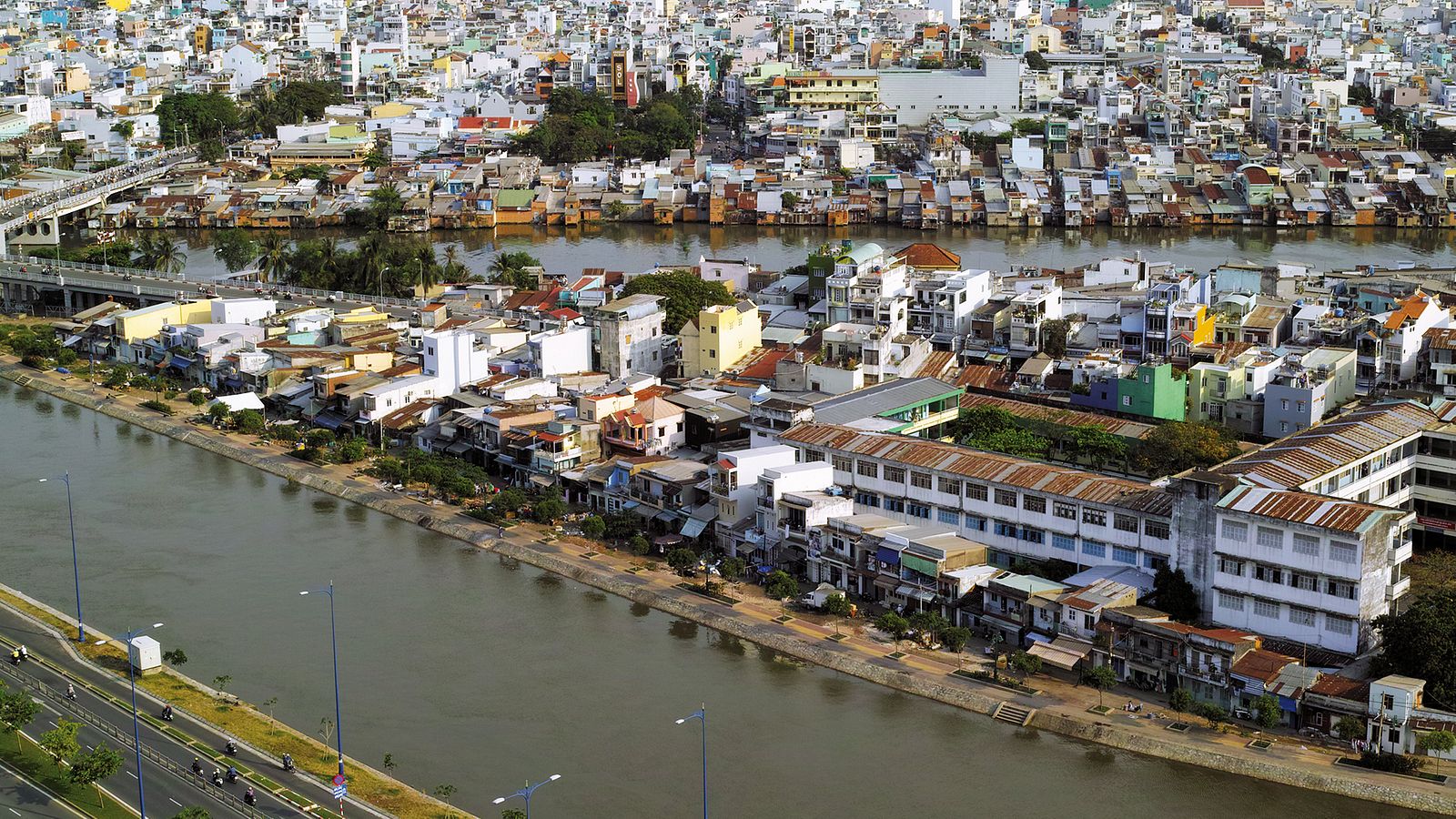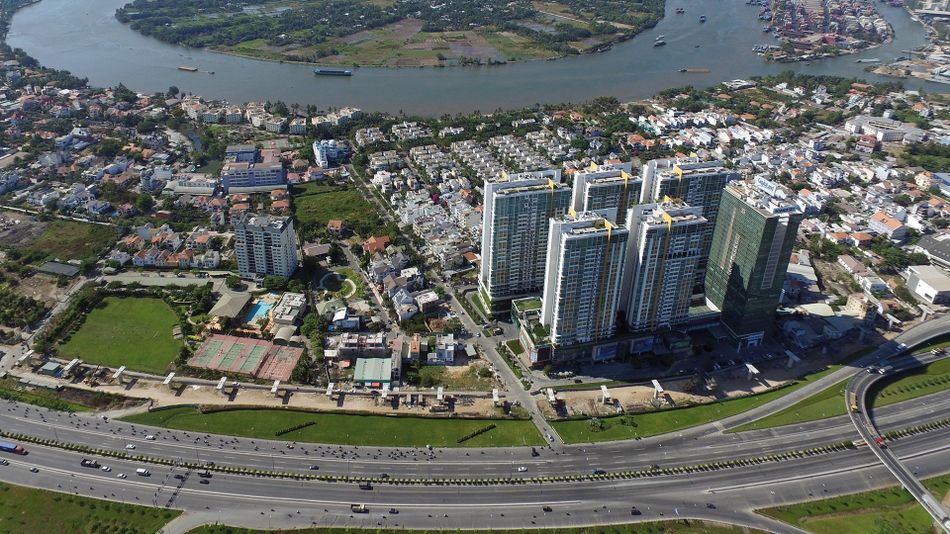 Michael Waibel is a German social scientist and the editor of TP. Ho Chi Minh: MEGA City as well as the photo books Da Nang: COASTAL City and Hanoi: CAPITAL City, which earned him a Bui Xuan Phai Award earlier this year.
[Photos courtesy of TP. Ho Chi Minh: MEGA City]
---

Related Articles:
---