Amid increasing awareness of the environmental and health dangers of plastic, a creative new group has joined the fight against this global scourge.
Loài Plastic Project is the brainchild of two prominent creative directors, and its striking website which debuted in July. According to Ngoc Pham, project manager, Loài means 'species' in Vietnamese, and the group came up with this name as they want to take a different approach to plastic.
"In this project we're going to treat plastic as some kind of animal," she explains to Saigoneer. "We're not going to use data about lots of animals dying because of plastic; we want to treat it in a more friendly way. Plastic is like a species, it's going to invade the human environment and life, so if you don't stop using it or producing it, it will be really harmful for you."
Thus far, Loài Plastic includes 25 species, 15 of which have been released. Each is based on a plastic item, such as straws or ponchos. The group's mascot, if it could be called that, is the 'plastic monster,' a snake-like beast made of plastic utensils, straws and cups.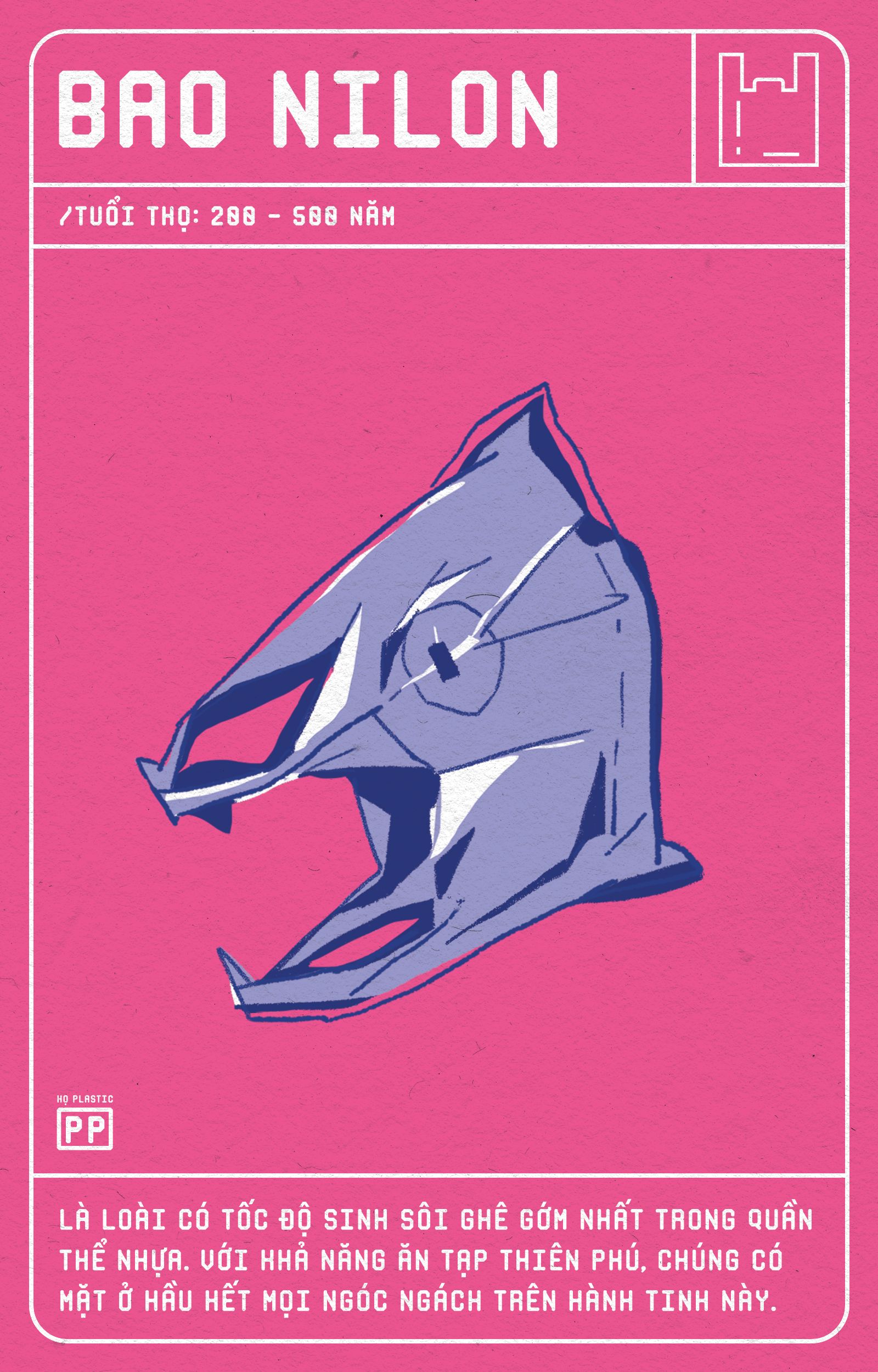 Their visually arresting website, which is only available in Vietnamese, acts as something of a library. Visitors can click on a specific plastic item — a plastic bottle, for example — and learn about how many are produced, what their dangers are and how long they take to naturally decompose (70–450 years).
Pham and her colleagues believe this is a more appealing way to discuss plastic waste.
"For myself, before when I saw information about environmental campaigns online, I wouldn't want to click on it because I knew I'd see a bloody whale or a turtle stuck in plastic, so I tried to avoid [the issue]," she says. "But after this project, the approach is really friendly and gentle, and now I know that it takes lots of years for plastic to decompose, so I stopped using it."
The website, which took months to develop, was Loài Plastic's first phase, and they are now working on the second: collaborating with local businesses to spread awareness of the need to reduce plastic usage.
They have partnered with 18 companies, including cafes and restaurants, where guests can scan the QR code on a Loài Plastic poster, complete a brief quiz about plastic, and then receive a prize — such as a Grab discount code — in return.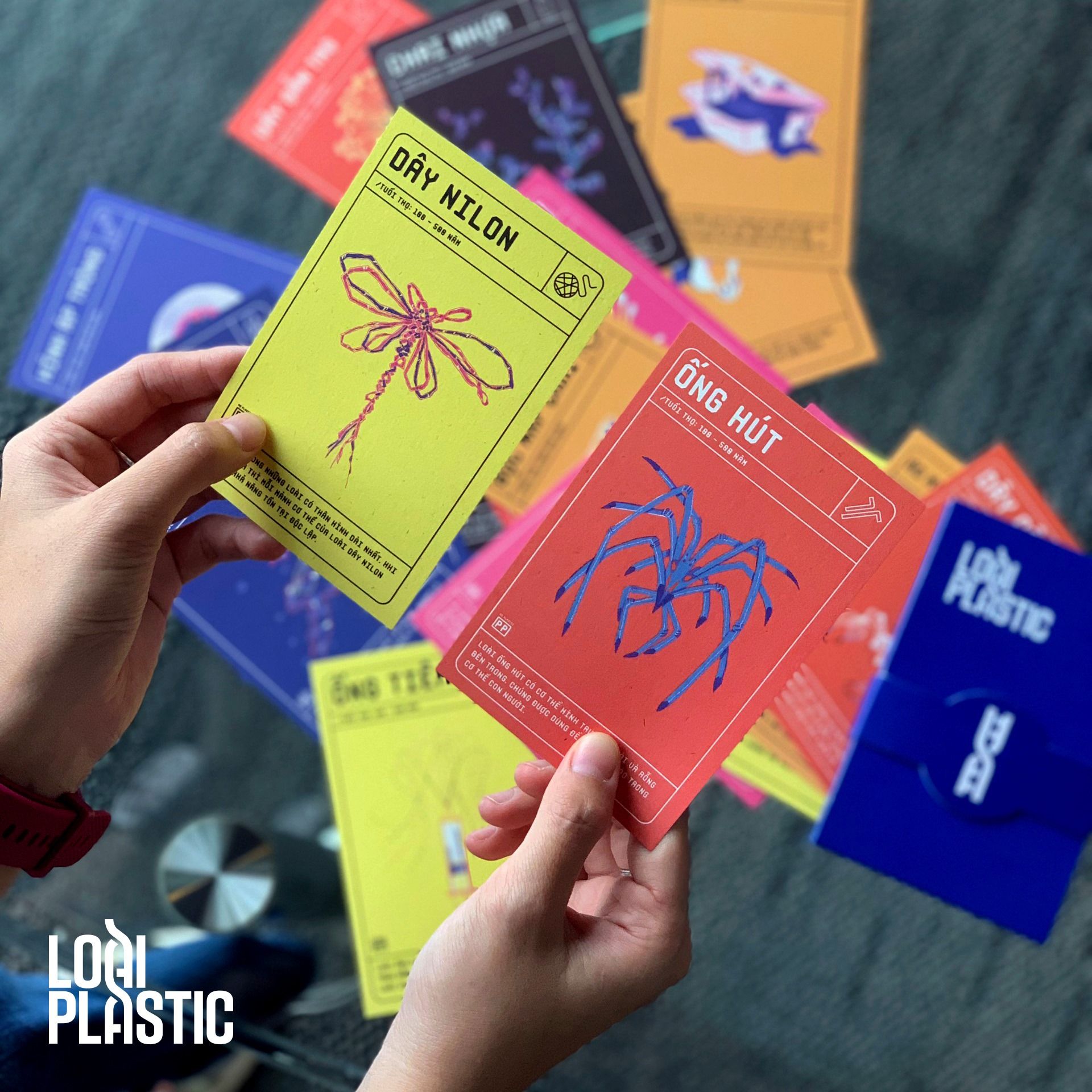 "We don't want to tell people to stop using plastic, we just want to give them a reason why they need to do it," Pham explains. "To help them understand better why plastic straws are bad for you, why the raincoat is bad for you. We want to give them internal motivation and knowledge."
The group, which includes over 30 people from diverse industries, is also working on an exhibition, which will feature origami versions of each species, as well as a real-life version of the plastic monster made out of recycled materials. This will take place September 13-15 at the City Exhibition Center (92 Le Thanh Ton, D1).
Pham shares that Loài Plastic will undertake other projects moving forward, though they aren't confirmed yet. Thus far, the initiative has received a strong response.
"Lots of people have sent us messages on Facebook saying, 'Thanks to you, now I don't use plastic,' and they sent us photos of them using reusable bottles and things like that," she shares. "It's not a big thing, but small steps make a difference.