Last week, Lê Xuân Ái, the former director of Côn Đảo National Park, passed away at the age of 63 after years of battling cancer. He had made great contributions to the revival and preservation of sea turtles in Vietnam.
According to Tiền Phong, Lê Xuân Ái was born in 1960 in Núi Thành, Quảng Nam Province. After graduating from the Hồ Chí Minh City University of Agriculture and Forestry in 1985, he went to Côn Đảo with the intention of staying for a few years before returning to Saigon. However, what he saw in Côn Đảo determined the rest of his life.
In the 1990s, Côn Đảo had an abundance of sea turtles. But people exploited and killed turtles and collected their eggs for daily meals. Moved by this overhunting, Ái was determined to protect these animals.
At first, he proposed to the Côn Đảo's authorities that they ban turtle exploitation. Finally, the proposal was accepted, and he experimented with raising baby turtles in tanks in hopes of protecting the younglings from poaching threats before releasing them back into the sea, but his method of collecting and conserving turtles in tanks proved unsuccessful.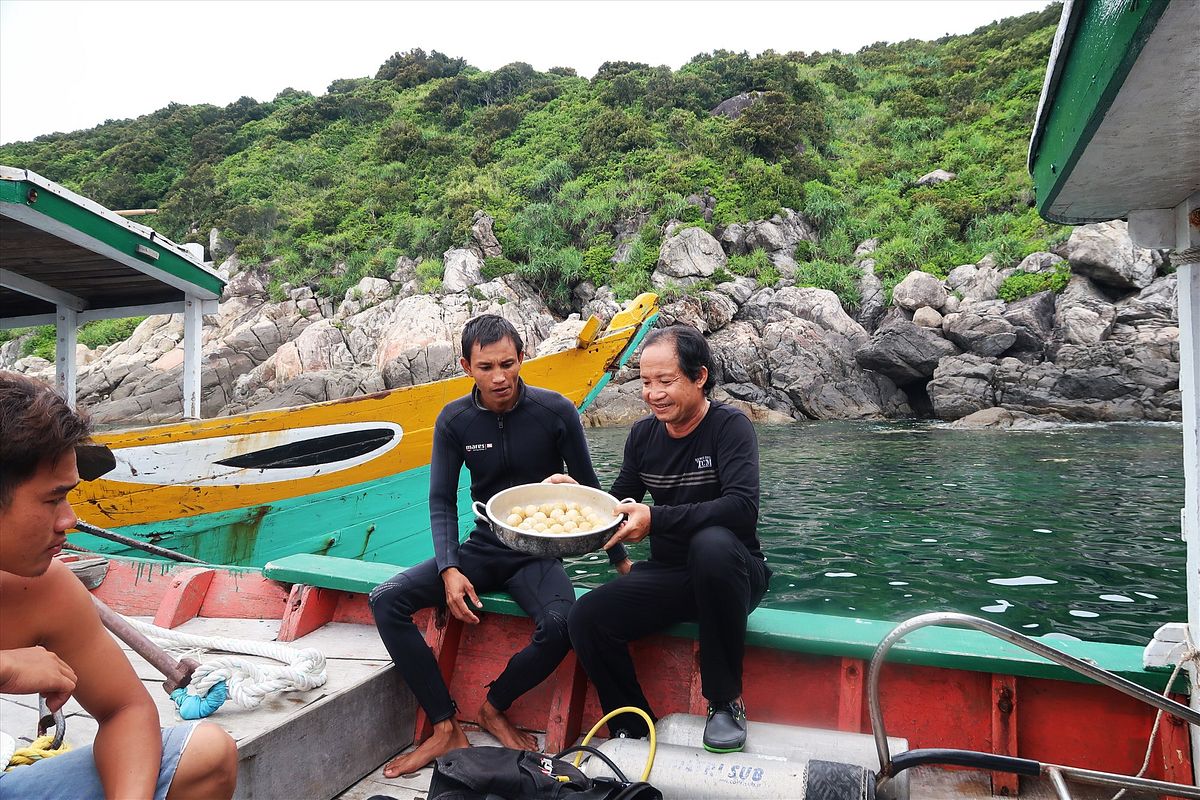 In 1996, the World Wildlife Fund sponsored Ái and some Côn Đảo National Park staff to travel to the Philippines and learn how to conserve turtles and coral. Here, they learned that turtles need freedom in a suitable environment to thrive, and they changed their program, turning Côn Đảo into a haven for turtles. Ái was also a vehement opponent of any construction project that would damage the ecosystem.
After 21 years working in Côn Đảo, Ái retired and moved back to his hometown of Quảng Nam. He became an advisor to the Management Board of Cù Lao Chàm Marine Protected Area. Over the next four years, he helped reintroduce sea turtles to the area by bringing almost 2,000 eggs from Côn Đảo.
In Ái's four-year tenure at Cù Lao Chàm, he successfully raised six batches of turtle eggs from Côn Đảo. From 1,900 eggs, Ái and his colleagues hatched and released over 1,800 baby turtles into the local sea, a feat previously thought impossible.
[Photos by Minh Hải via Báo Quảng Nam]