Amidst glooming effects of global warming, Xanh Hà Nội's efforts since 2017 have played a crucial role in trailblazing a community-reliant framework for keeping Vietnamese cities green.
Environmental NGO Xanh Hà Nội was founded in 2017 with the primary goal of planting 1 million new trees. Now active for five years, the organization is still quietly but diligently making the capital greener everyday. The project is providing the densely populated capital with much-needed green spaces.
Planting more trees will help reduce air pollution and extreme heat, both of which are burning issues in the capital. Currently in Hanoi, the green area per capita is only one-fifths to one-tenths of the UN's recommendation.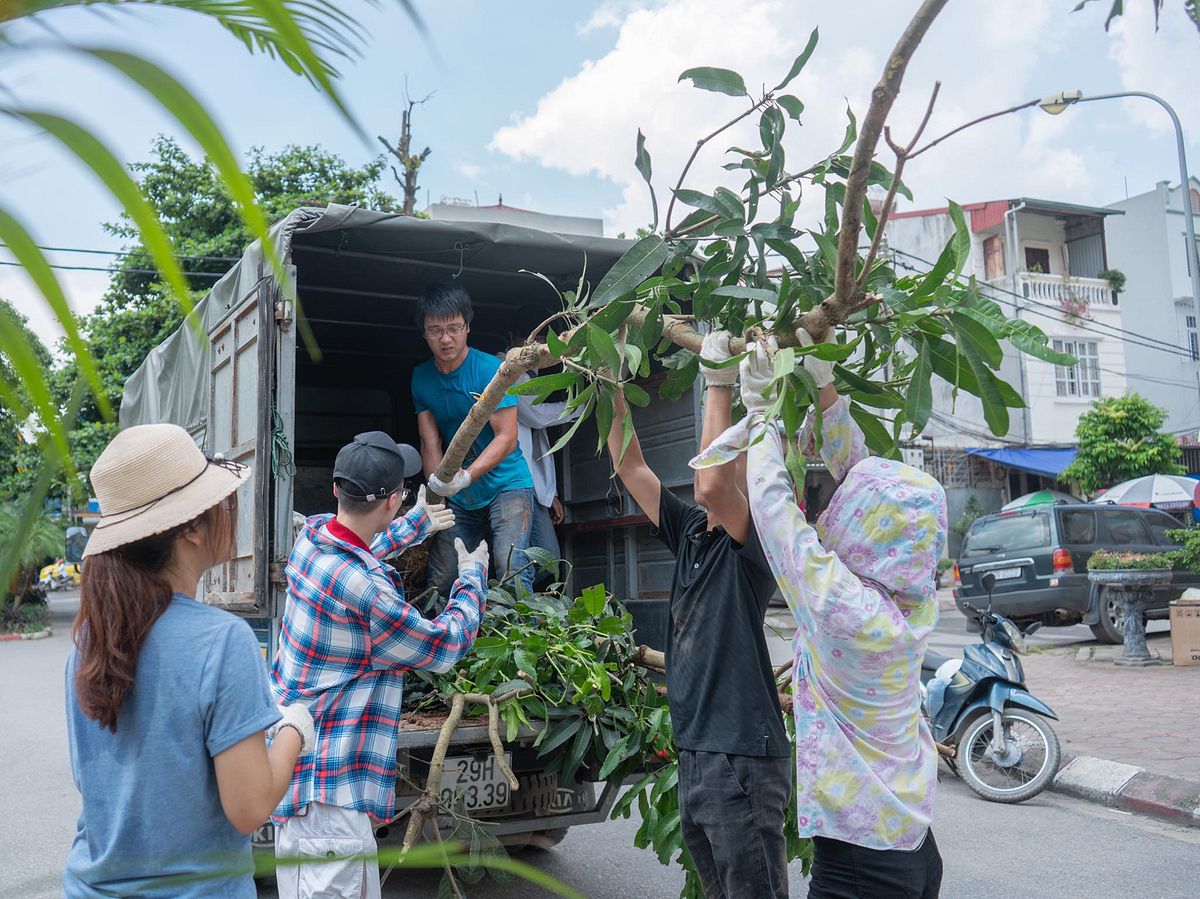 Nam Nguyễn, the founder of Xanh Hà Nội, shared with Saigoneer that he quit his job last year to become a full-time social activist advocating for sustainable development in Vietnam, as social activism has always been at the heart of his dream. Previously, after coming back from seven years abroad in the US, he worked as a consultant, as well as a scholarship mentor: "My prior jobs gained me access to an extensive network of motivated students who are also very dedicated to activism in Vietnam."
A lot of planning goes into planting these trees. For one thing, Xanh has to consult thoroughly with local and regional governmental agencies to ensure that the green plan is consistent with larger urban planning visions. Urban planning is one of the main causes why trees are cut down in Hanoi, and Xanh wishes to conserve resources and avoid such potential changes.
Depending on the area, the organization also chooses different types of trees for their projects. To provide residents with healthy small snacks, fruit trees such as jackfruit are often prioritized in residential areas. On the other hand, common choices for trees in schools and other public spaces are poinciana or yellow tabebuia for a colorful touch.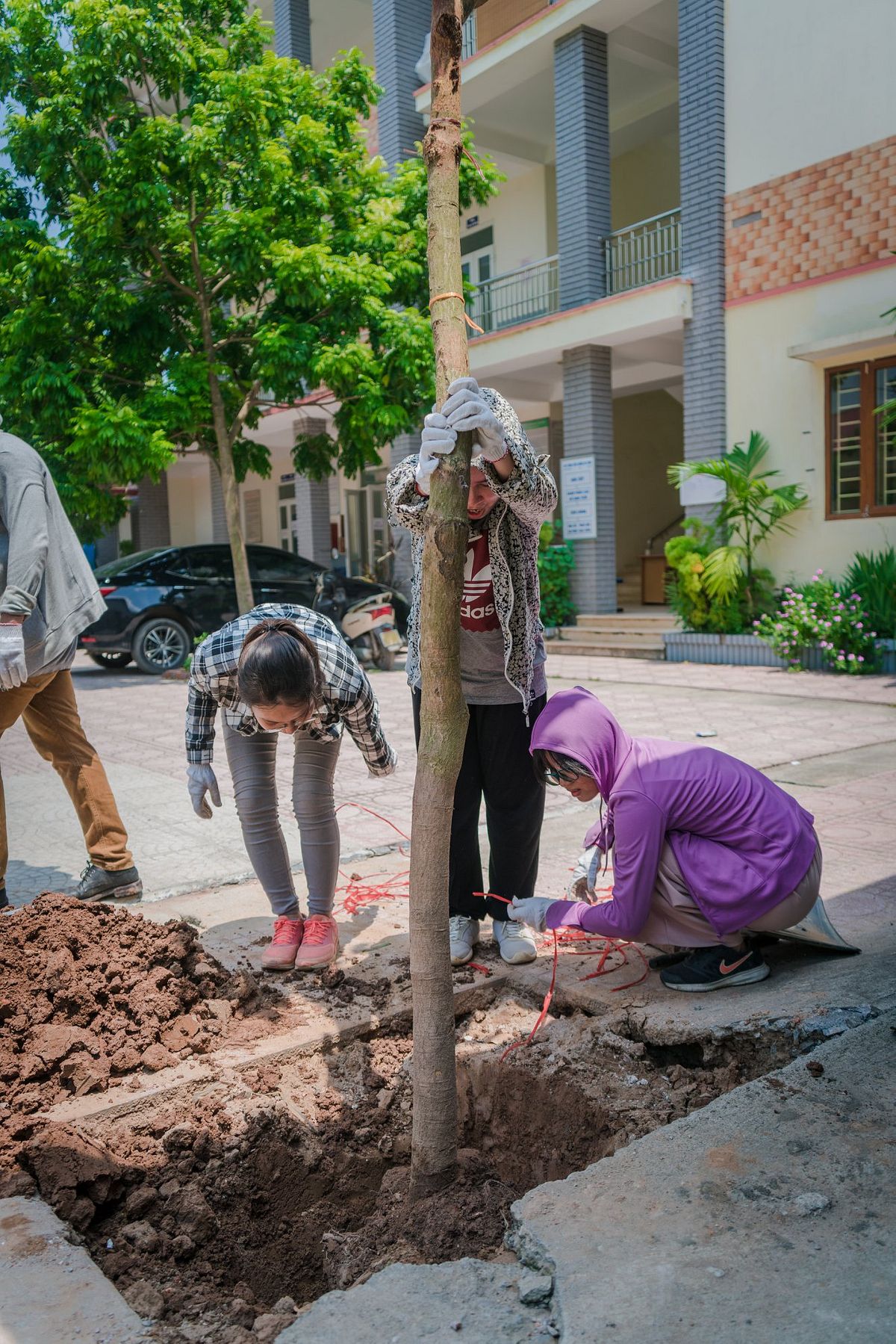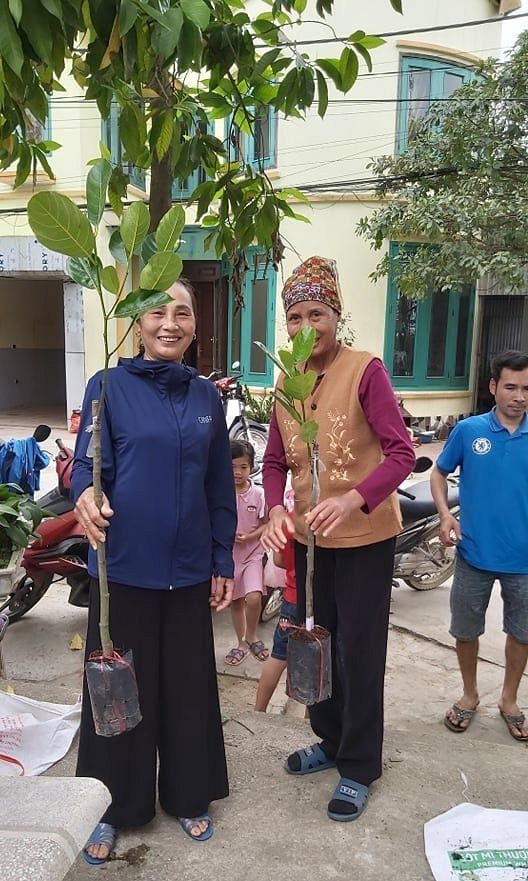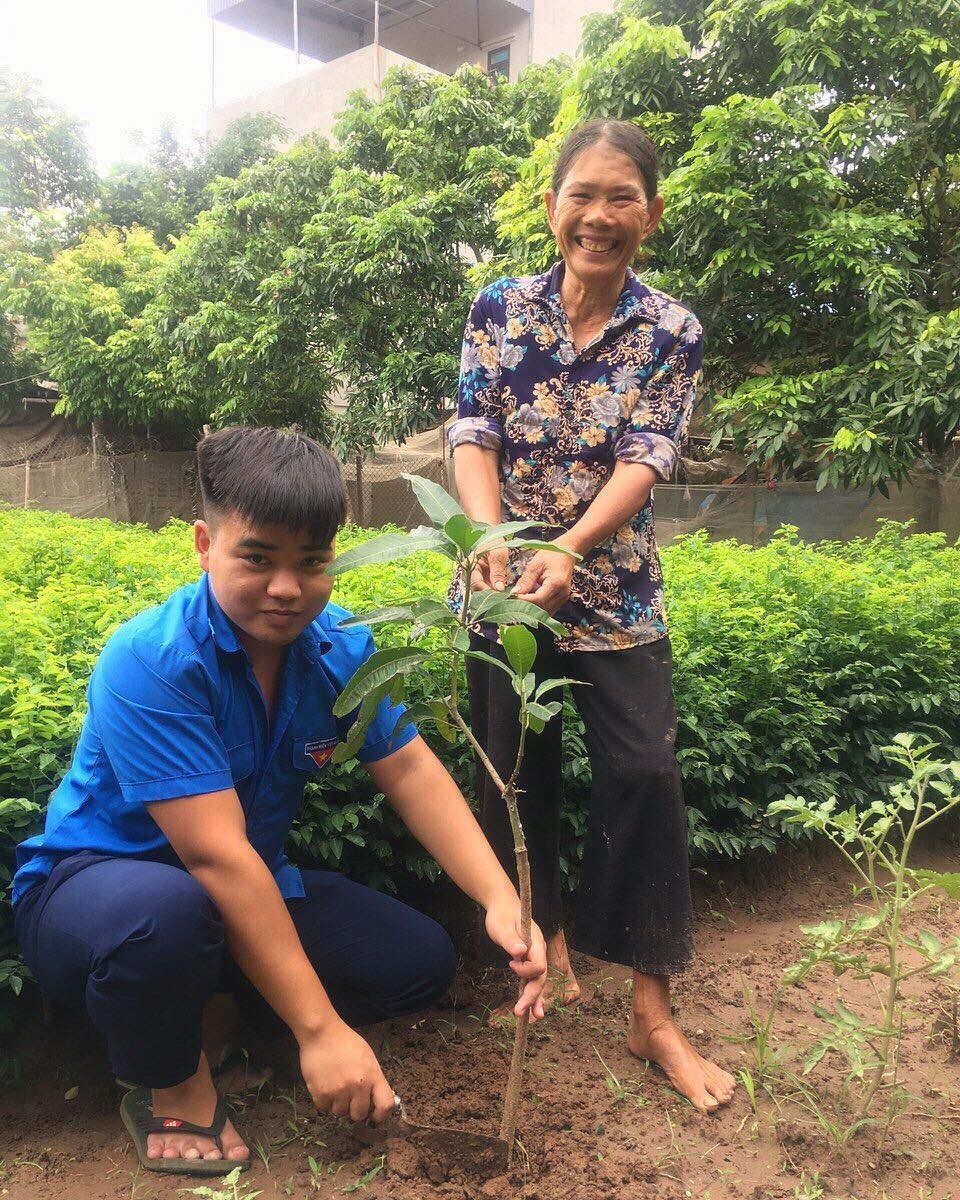 Using a consistent crowdfunding method to fund their bi-weekly activities, the initiative is reliant on community efforts. Another way for Xanh to raise funds is by selling organic products such as honey from work communes in protected forest areas, giving individual donors a stronger incentive to contribute financially. Besides individual donations, the NGO has also partnered with various companies and organizations looking to enhance the environment and air quality in Hanoi to plant trees in charity campaigns.
To date, Xanh has planted approximately 10,000 trees in both central districts and suburban towns. If you want to contribute and perhaps have a tree planted under your name, visit Xanh Hà Nội's Facebook page for more information.
[Photos via Facebook page Xanh Hà Nội]