One of Vietnam's most common breakfast foods, bánh cuốn, might not save a life – not in the way that a bowl of hearty phở can – but the silky rice rolls sure do make living easier.
A lazy morning in the weekend for me typically comprises of waking up to the sound of my neighbor vigorously washing his motorbike, a walk through the meandering corners of my hẻm and a plate of hot, freshly rolled bánh cuốn. Despite the hustle and bustle of Saigon's urban pandemonium, life in the city could be decidedly simple: watching the morning traffic on the main street in front of a hẻm, sipping on cà phê sữa đá, and digesting the hottest piece of gossip doled out in rapid bursts by the bánh cuốn lady (you won't believe what cô Ba said to her husband the other night).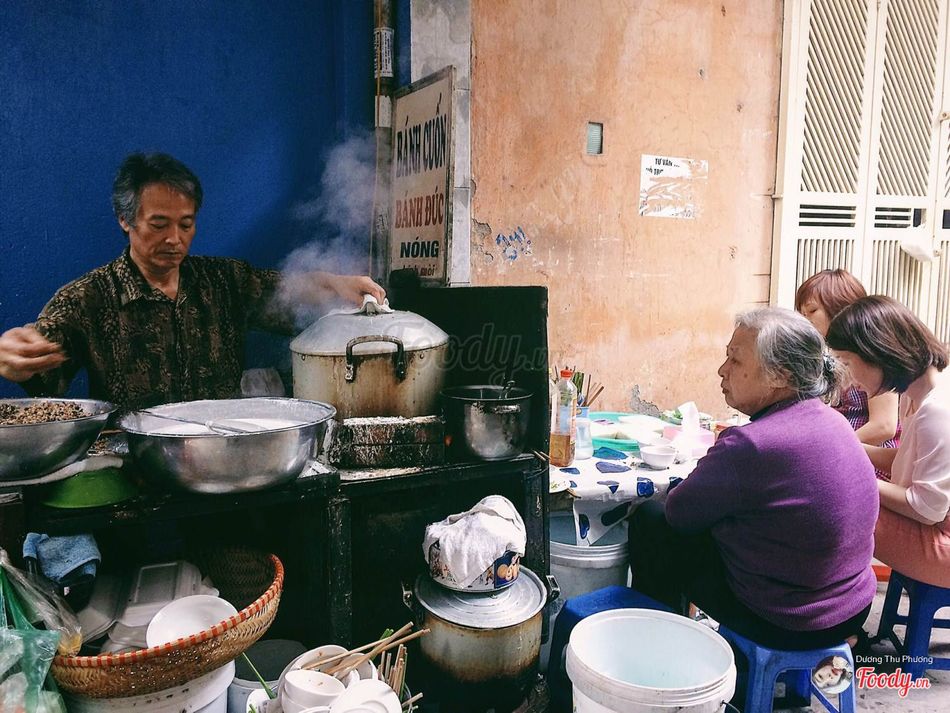 The lady in question is chị Khanh who lives two hẻms down from mine. She's been manning the bánh cuốn stall in the neighborhood for as long as I've lived here – which is pretty much all my life. A dark-complexioned Southern belle from the Delta, she's fond of Cam Ly's music, Reebok caps and patrons who care to listen to her gossips. Our relationship is between that of a long-term subscriber and TMZ: I like her food, but am slightly ashamed that I also like the saucy details of what's happened in the community for the past week.
In the name of research for this Saigoneer feature, one day I made an attempt to ask her if she knew the origin story of the dish she was making. "Maybe some northern province? I don't know, but I learnt how to make it by watching my friend in the market nearby," Khanh said in between fast, nimble maneuvers to spread the batter on the steamy cloth. "But why give too much thought [about the origin] as long as it tastes good?"
She had a point there, but chị Khanh might be surprised to find out that her bread and butter – or, in this case, rice rolls and nước mắm – is a distant relative within a large family of rice roll dishes that are present all over Asia, from the south of China and Taiwan to Penang in Malaysia.
Bánh cuốn's ancestor takes the form of chee cheong fun rolls, hailing from South Chinese cooking. One source suggests that the name chee cheong fun can be translated into pork intestine noodles, merely due to the similarity in shape and size of the roll. None of the Asian bánh cuốn versions actually has offal.
The simplest rendition of chee cheong fun is usually served plain without fillings and a side of dark soy sauce, which, at times, could be quite one-note in taste – think bánh ướt with nước tương. However, different localities in the region would fill this rather basic rice roll with an array of delicious fillings that significantly amplify the tastiness of the dish.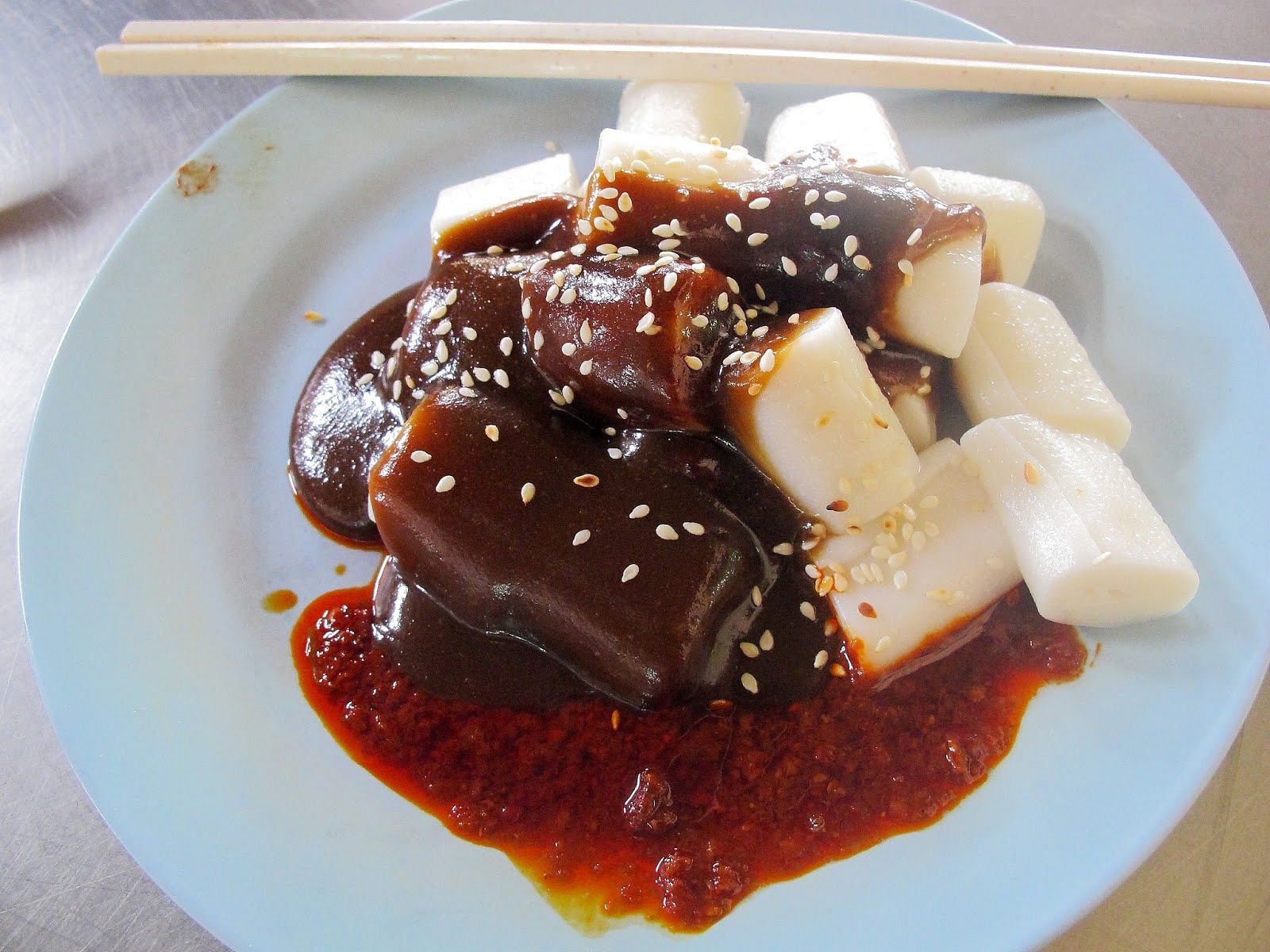 Penang-style chee cheong fun is served with thick hae ko sauce (a sweet shrimp paste), fried shallot and even crushed peanuts and sesame seeds. Hong Kong dwellers sometimes add in a sprinkle of chopped spring onion and a filling of char siew, fresh shrimp or dried shrimp. Here, rice roll lovers can also choose between a sweet sauce and a spicy chili sauce. Variations from south China mostly include largely rolls with generous fillings of beef, fresh prawn, vegetables or scallops.
In spite of differences in sauce and fillings, bánh cuốn's regional siblings share a similarity in soy-based condiments and the fact that they tend to be eaten without toppings. Vietnam's chee cheong fun, however, gets its own local upgrades in the form of chopped vegetables, beansprouts and deli meats such as chả lụa and chả quế. Locals also opt for a sweet, fragrant nước mắm as the main condiment – for dipping or pouring over the rolls.
The southern palate also calls for thin rice sheets with a lot of fillings: shredded jicama, mince pork, wood ear mushrooms and shrimp.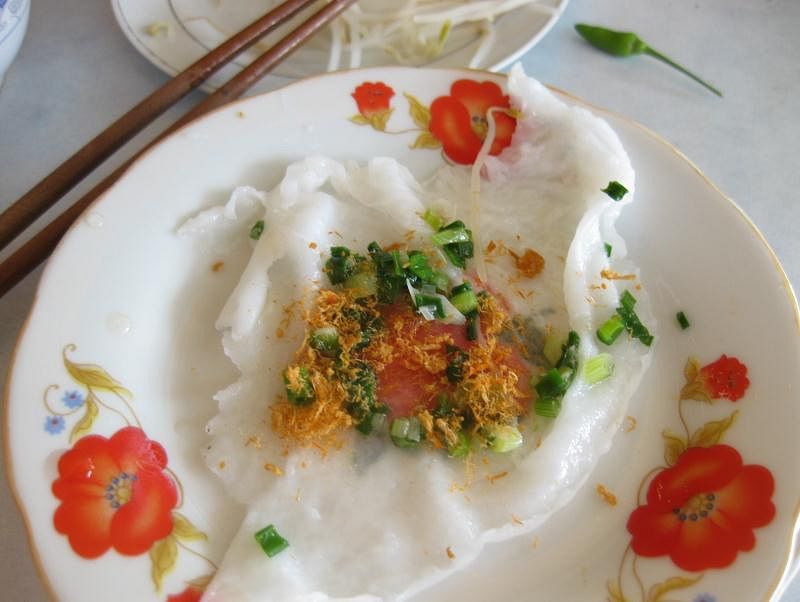 Even within the Southeast Asian nation, ways to eat and serve bánh cuốn also vary depending on the locality. Hanoi's famed bánh cuốn Thanh Tri is perhaps the "species" that bears the most resemblance to its regional relative: it's eaten plain without filling.
A few provinces down, in Hai Duong, locals relish on thin films of rice batter à la brick pastry with pork fat and crispy shallot. It's sinfully decadent, rich and delectable. Nha Trang's rice rolls are perhaps closer to bánh bèo with obvious coastal influences such as shrimp floss and mắm nêm.
Vietnam's repertoire of bánh cuốn variation also has my favorite kind: bánh cuốn trứng, in which the vendor adds in an egg or two while cooking the batter. These yellow rolls will undoubtedly brighten up your day.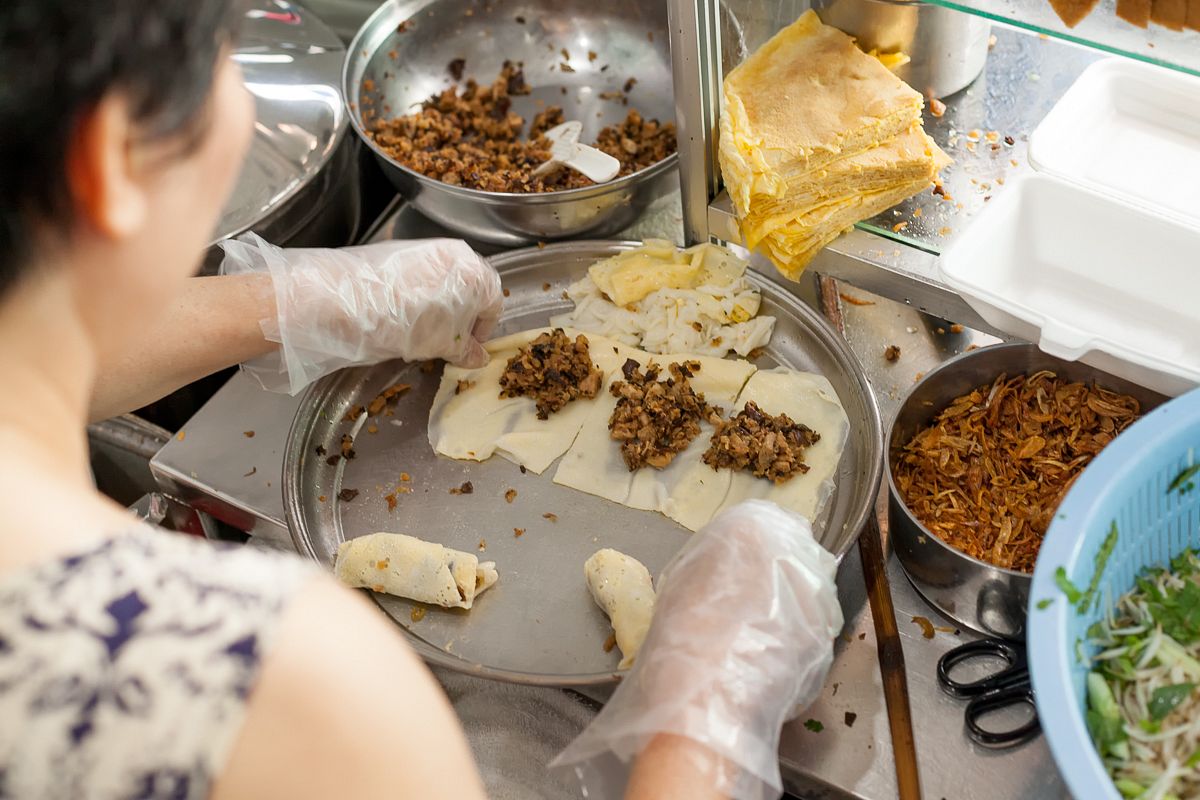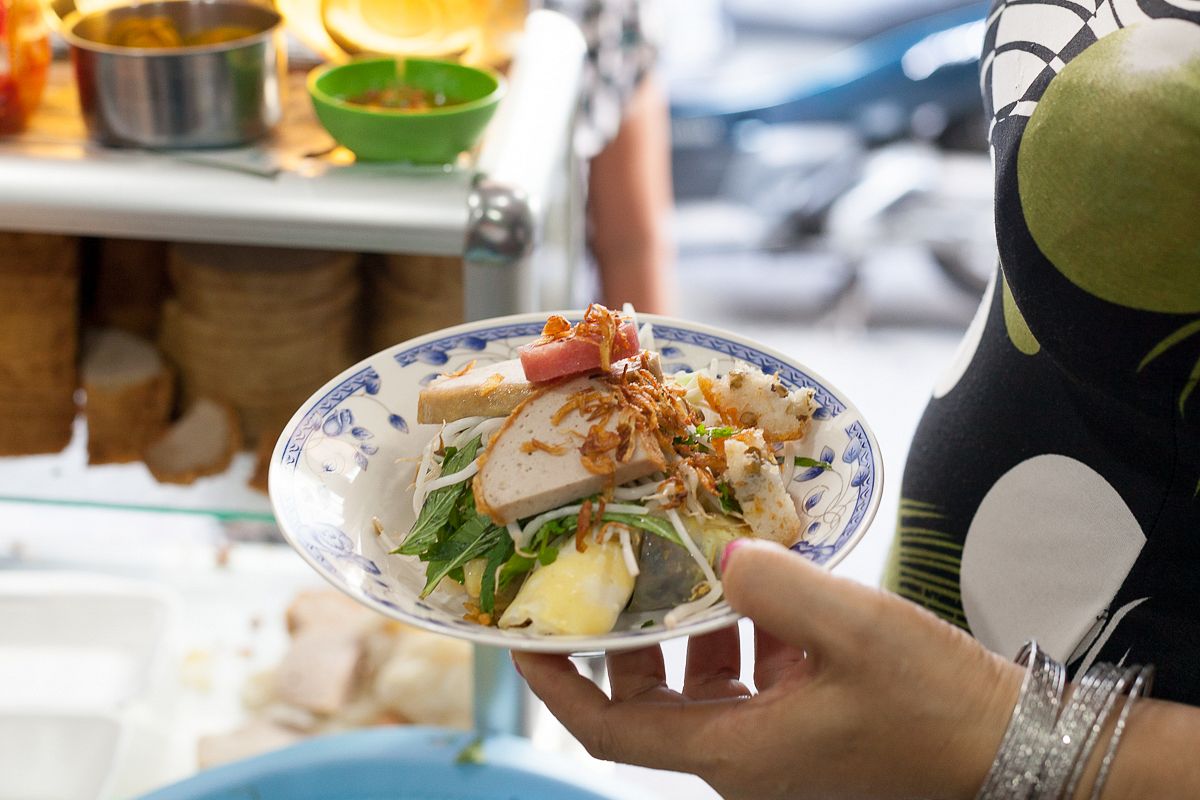 And of course, at the end of the day, who can forget Saigon's rendition of bánh cuốn, so adeptly prepared by cooks like my neighborhood's chị Khanh with heaps of chả, diced vegetables and so much fillings that it's impossible to fit a roll in your mouth.
As it turns out, Vietnam's most common breakfast food is more than meets the eye: bánh cuốn's family tree is a sprawling vine that changes and evolves with every locality it touches. However, as a wise culinary expert I know has once said: why give too much thought about the origin as long as it tastes good?"