For many Saigoneers, central Thao Dien is known for its plethora of high-end restaurants catering to the neighborhood's large expat population. However, if one looks closely enough between the scores of French bakeries, gourmet markets and fine-dining establishments, there are a few street food gems that have managed to resist the area's gentrification.
One such holdout is a modest eatery that serves bánh canh bột xắt at the corner of Thao Dien and Nguyen Duy Hieu streets. One of the quirks that make this hole-in-the-wall fascinating is its location: the dining area is based in the ample front patio of a Vietnamese modernist villa.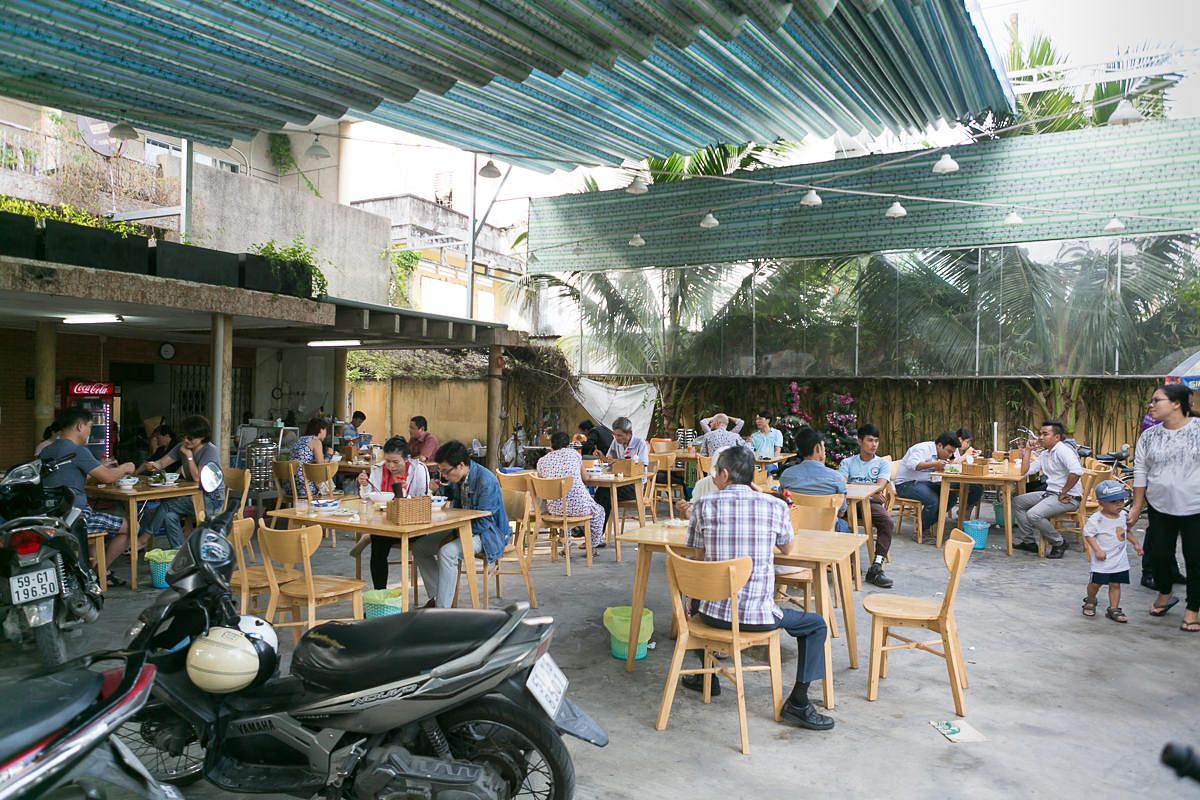 The bánh canh noodles served here are different from others: bột xắt means that the noodles were hand-sliced by the chefs, instead of machines. Thus, this gives the rice and tapioca flour-based noodles a bit of a bite, a texture that's more akin to that of pasta. Aside from the noodles, the dish's thick broth stands out as a star with hints of seafood flavors and a subtle sweetness that matches well with the different ingredients on offer: pork, pork knuckle, shrimp, etc.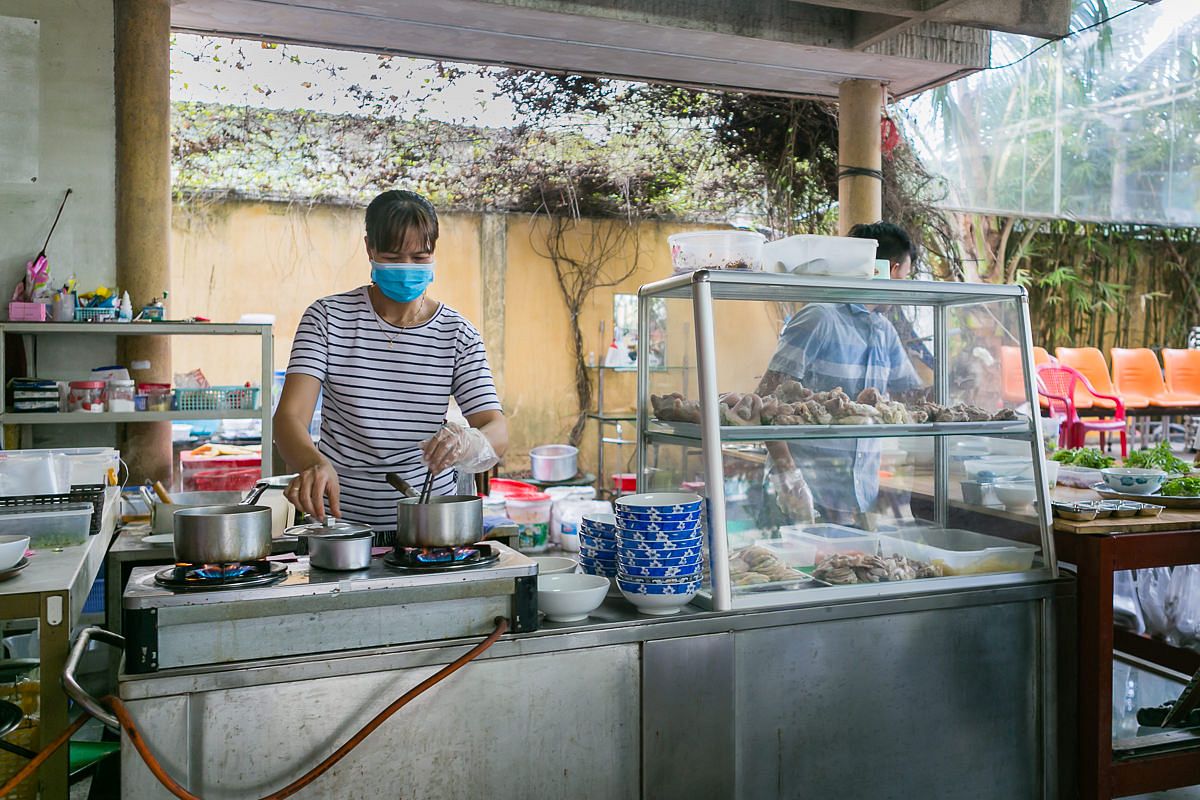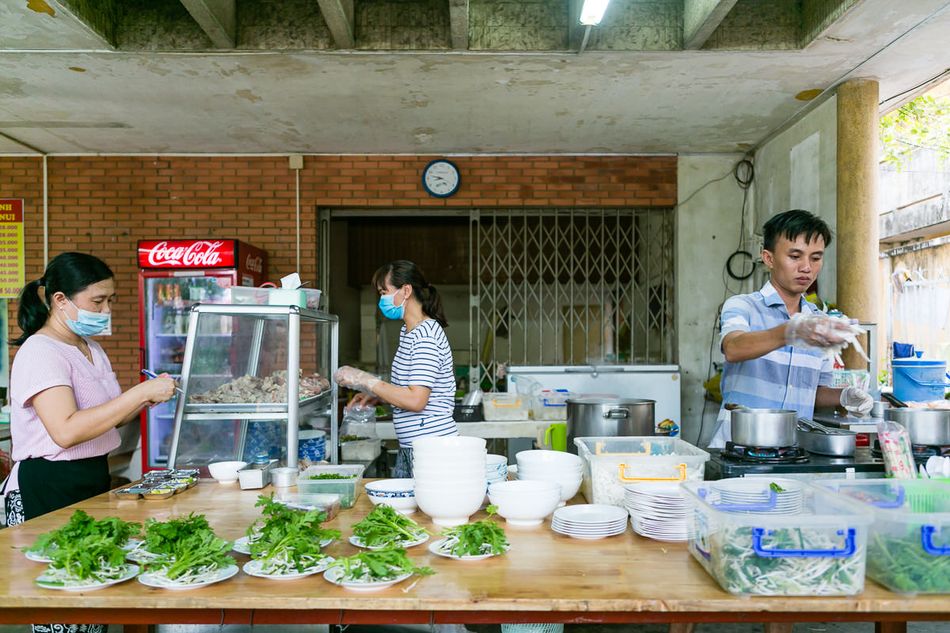 The eatery appears to be a favorite of locals who show up in droves starting as early as 6:30am. Though the operation is large, they start to run out of some items starting around 11am, so it's best to show up as early as possible to ensure one is able to relish their preferred protein option.
Each bowl of soup is topped with spring onions and fried shallots, with a slice of lime on the side that helps to balance out the broth's sweetness.
We opted for the seafood version, or hải sản, which is loaded with pieces of shrimp, squid and catfish, the last of which was particularly flaky and flavorful.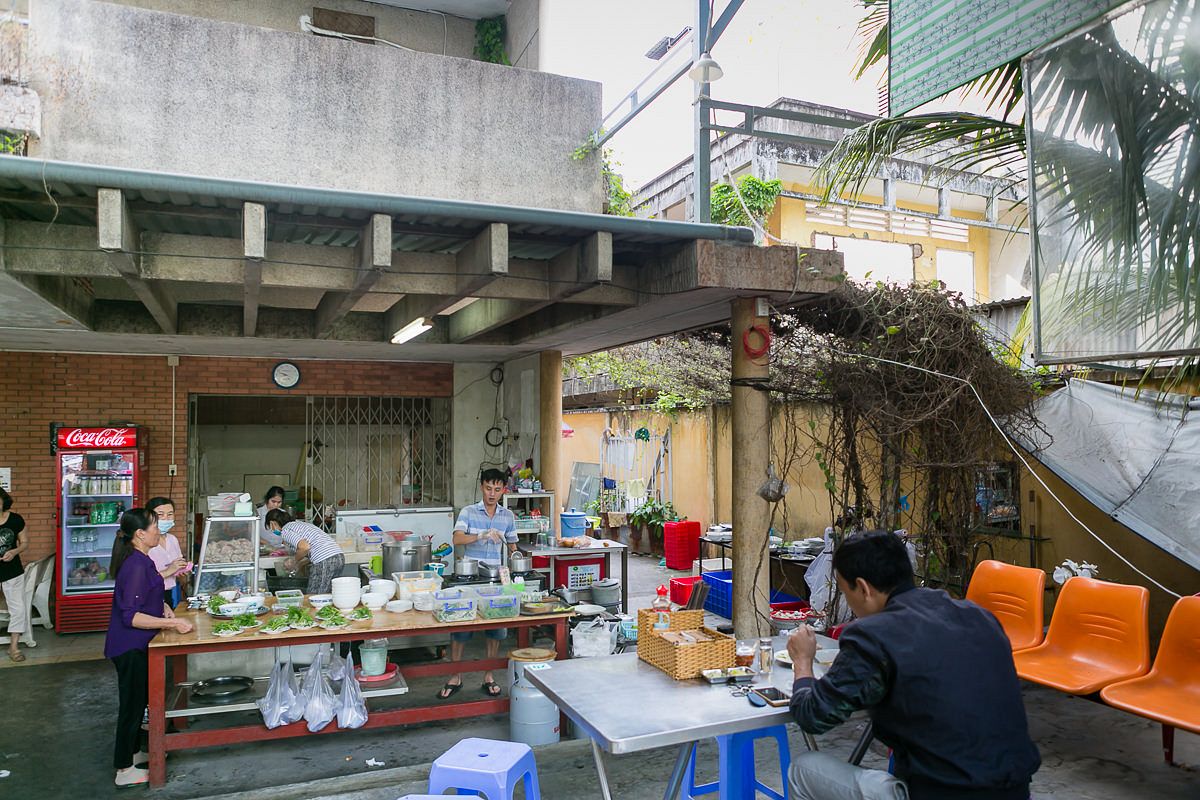 The staff at the stall was delightful and helpful, considering the size of the dining room: one can expect to be surrounded by as many as 70 other patrons during peak hours. Though this sounds like a rowdy crowd, you wouldn't know it. There's a relative calmness that, compared to other street food spots, fills the space even as throngs of diners casually slurp up their delicious bowl of hot soup.
To sum up
Taste : 4/5
Atmosphere : 5/5
Price : 5/5
Friendliness : 4/5
Location : 4/5
Brian is a New York transplant who prefers bánh chưng over pizza. You can find him meat-gazing on most days of the week.
Bánh canh bột xắt
Corner of Thao Dien and Nguyen Duy Hieu

---

Related Articles:
---