Although the concept (and smell) might drive some sensitive noses away, fermentation has always been Vietnam's favorite way to preserve the catch of the day, by turning it into a funky, savory paste.
Mắm is without a doubt Vietnam's national condiment, one whose uniqueness is only dwarfed by its diversity. Anchovies, shrimp, catfish, mangrove crabs, etc. — any type of seafood could be turned into a salted delicacy by local fishing communities. If northern provinces like Thanh Hoa turn heads with their pungent mắm tôm, southern localities with expansive stretches of mangrove forests, like U Minh or Kien Giang, are proud of their mắm ba khía — a spicy mắm made of tiny, thorny crabs.
Even though these savory concoctions are well-loved by many, most mắm artisans are only known within Vietnam. Saigon-based creative agency TELOS made a conjecture that mắm producers' limited success might be attributed to lackadaisical branding, and thus set out to do what they do best: give Vietnamese mắm a brand makeover.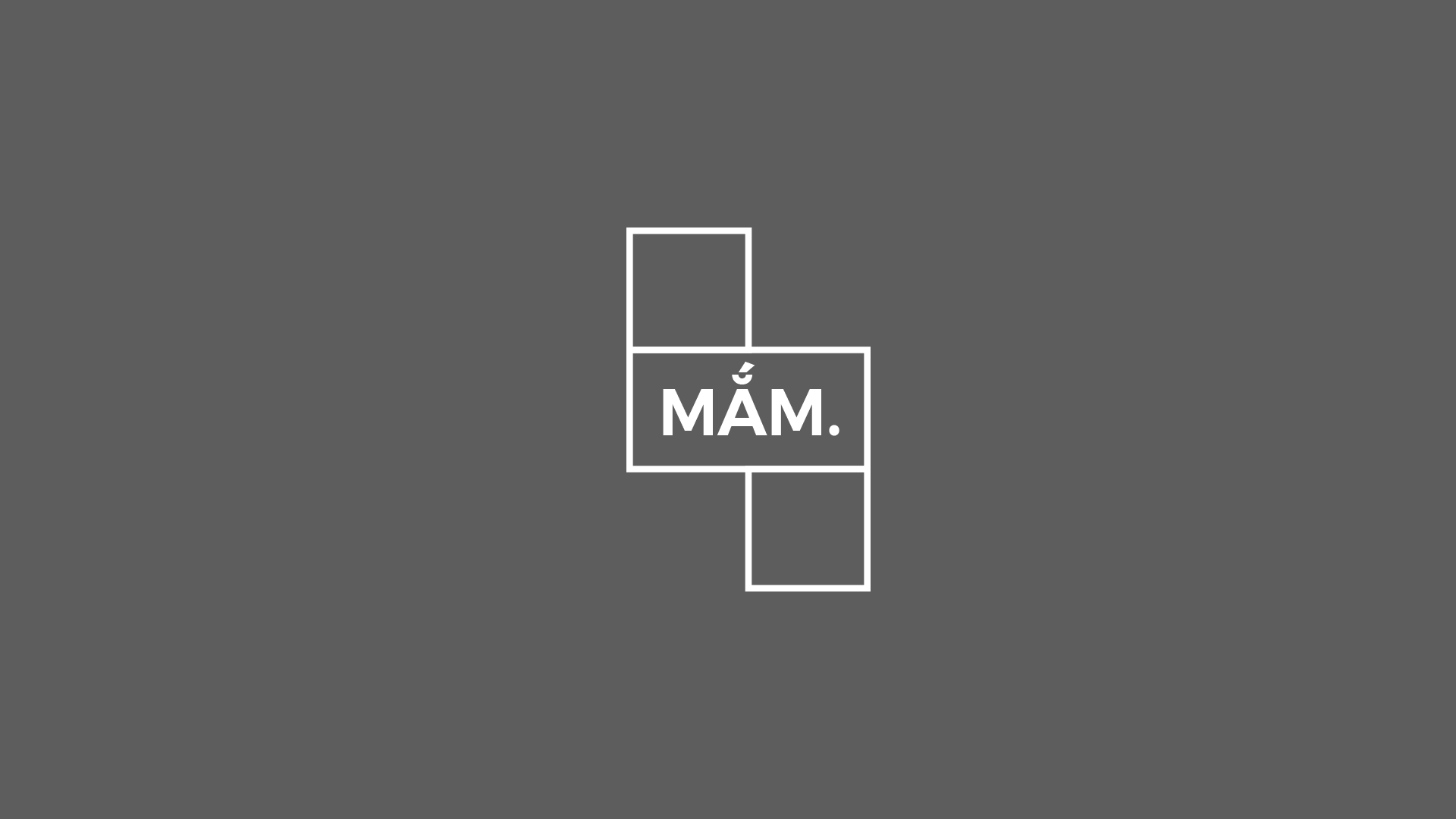 Thus, in 2017, Mắm Project was born off that innovative goal, in which TELOS designers and copywriters rebranded seven different types of mắm using a bright palette and contemporary design. The project created a website, packaging and brand identity for the fictional brand MẮM, one with online distribution channels reaching across Vietnam and beyond.
"The logo was designed so that MẮM is not [a jar of] 'mắm' that's hidden in a dark corner, but it must be situated on par with other fancy condiments in the cupboard," the agency writes in the project's description.
MẮM products use glass jars with metallic caps, which are reminiscent of western fruit preserves, instead of traditional materials like plastic, which is cheaper to produce but less put-together. In much of the promotional assets for the project, the different mắm options are presented with the hero dish that makes extensive use of them. For example, northern mắm tôm is depicted in the context of bún đậu mắm tôm, and mắm nêm goes hand-in-hand with fresh rolls of gỏi cuốn.
Have a closer look at the MẮM project below: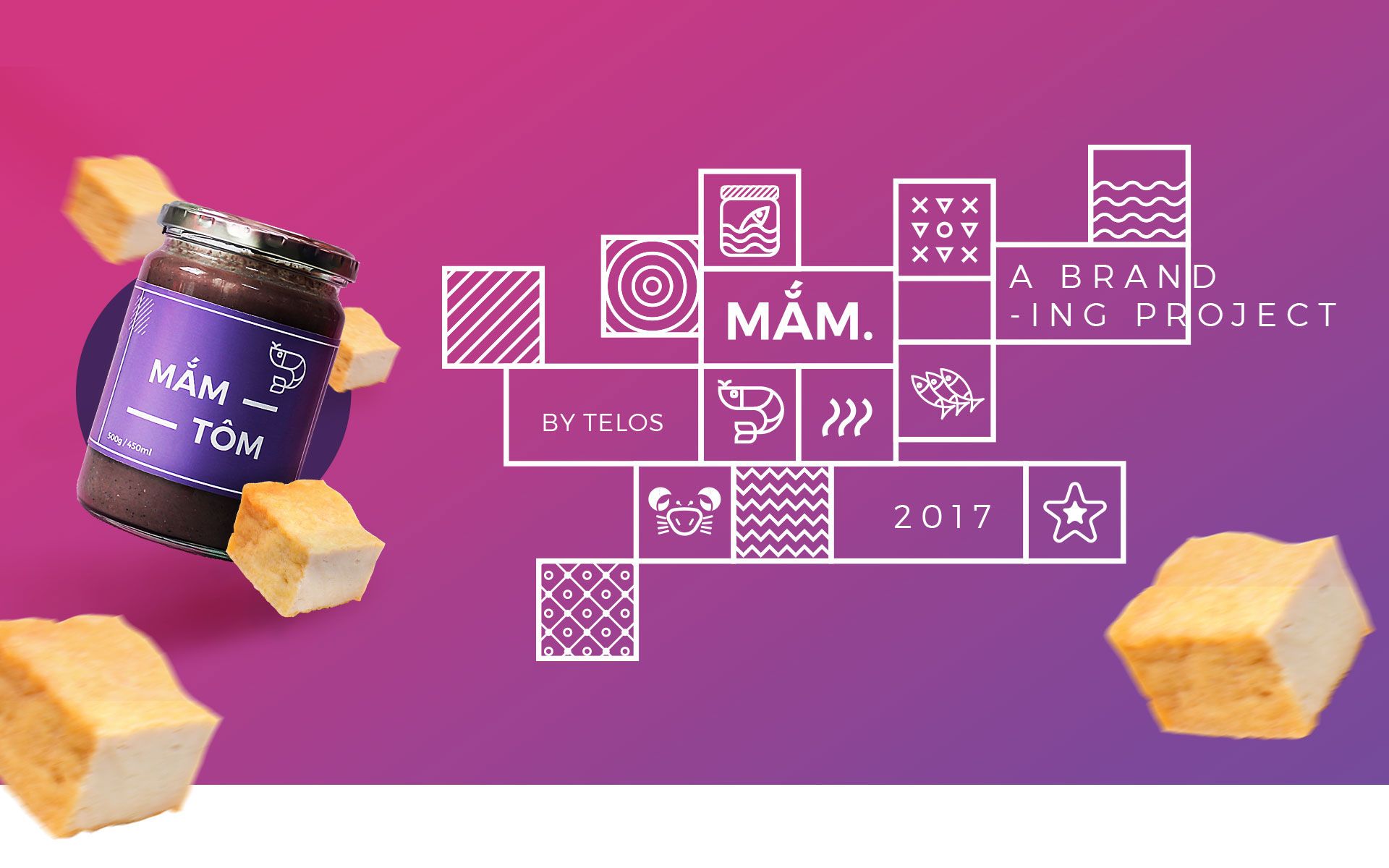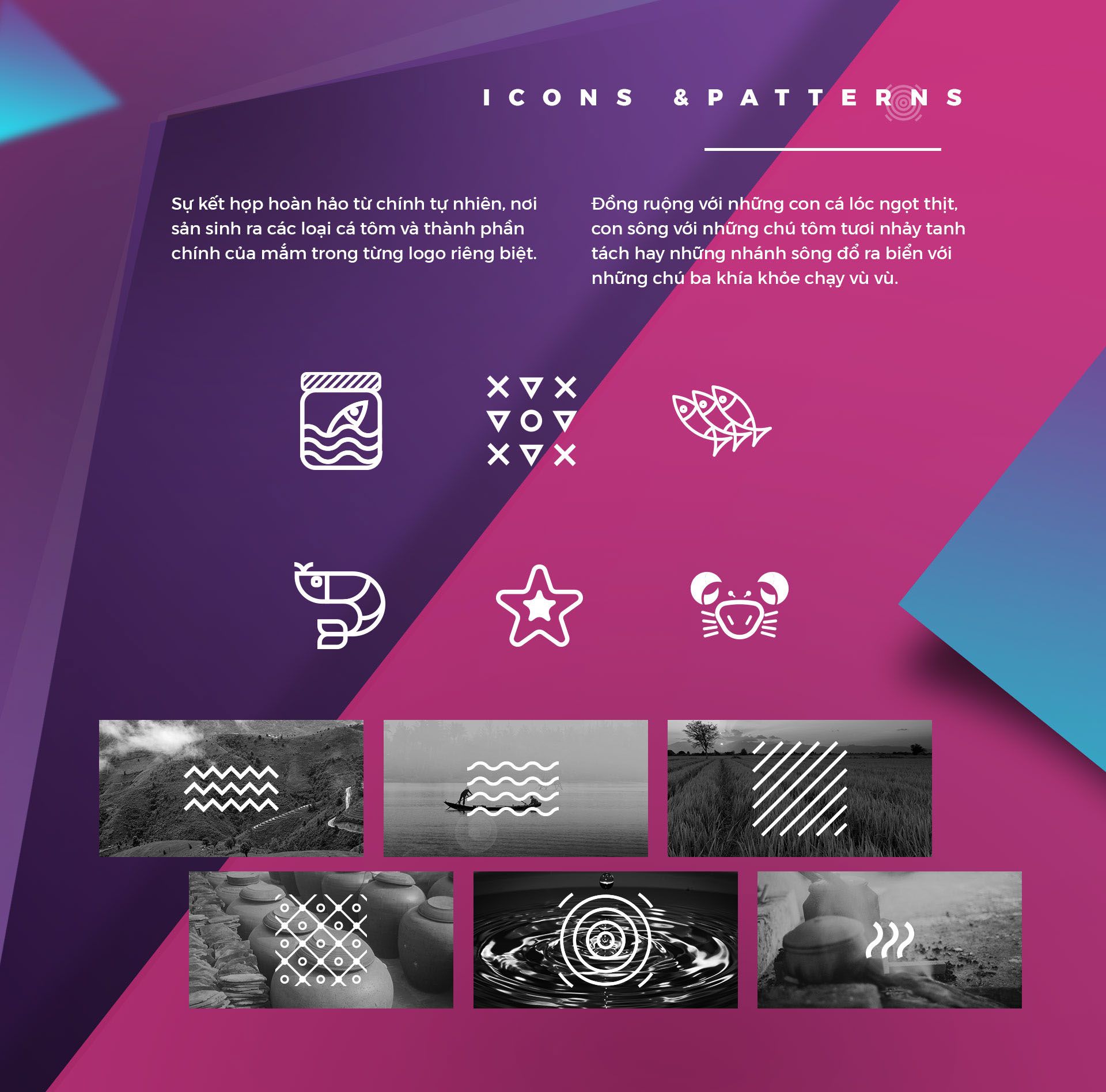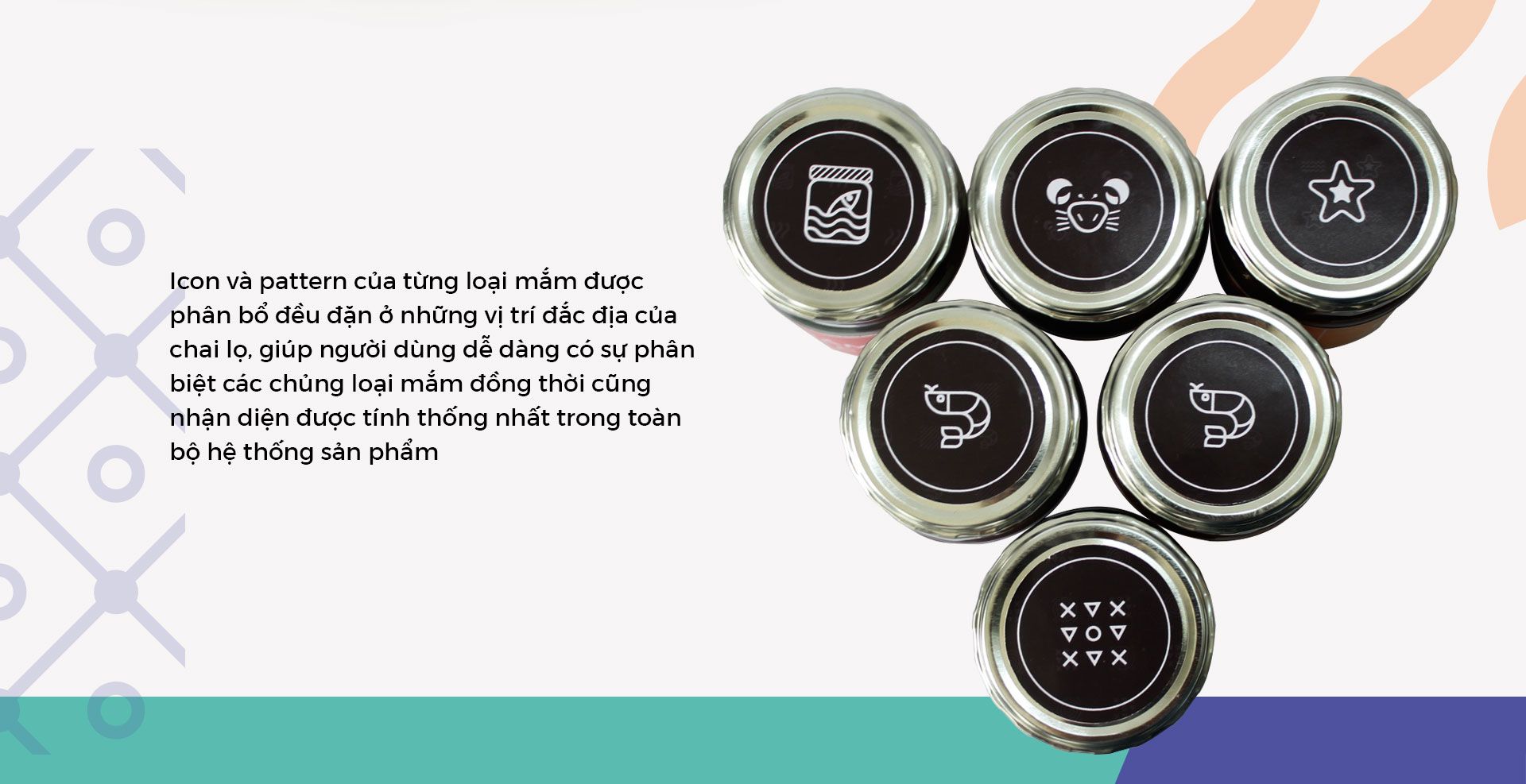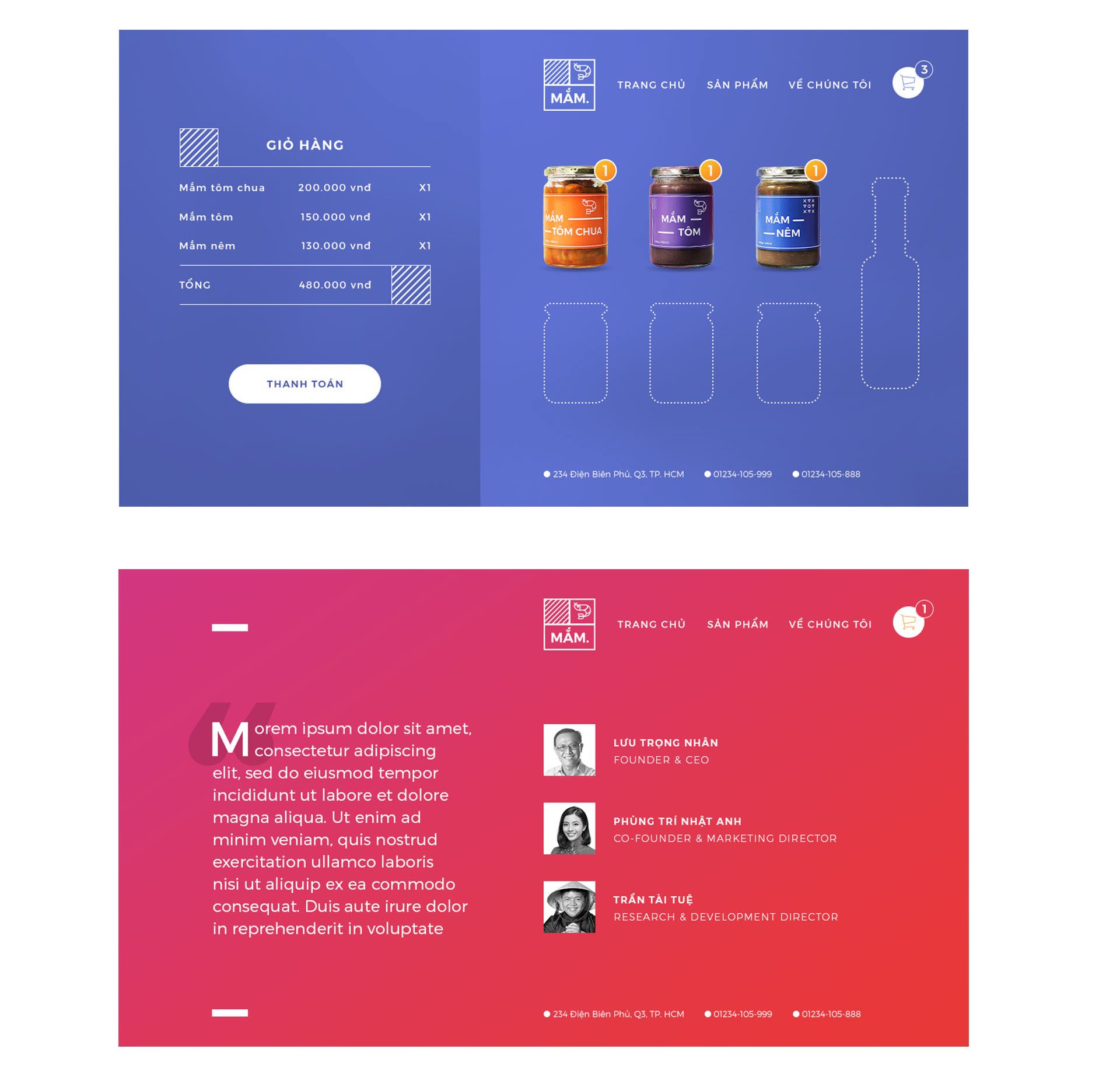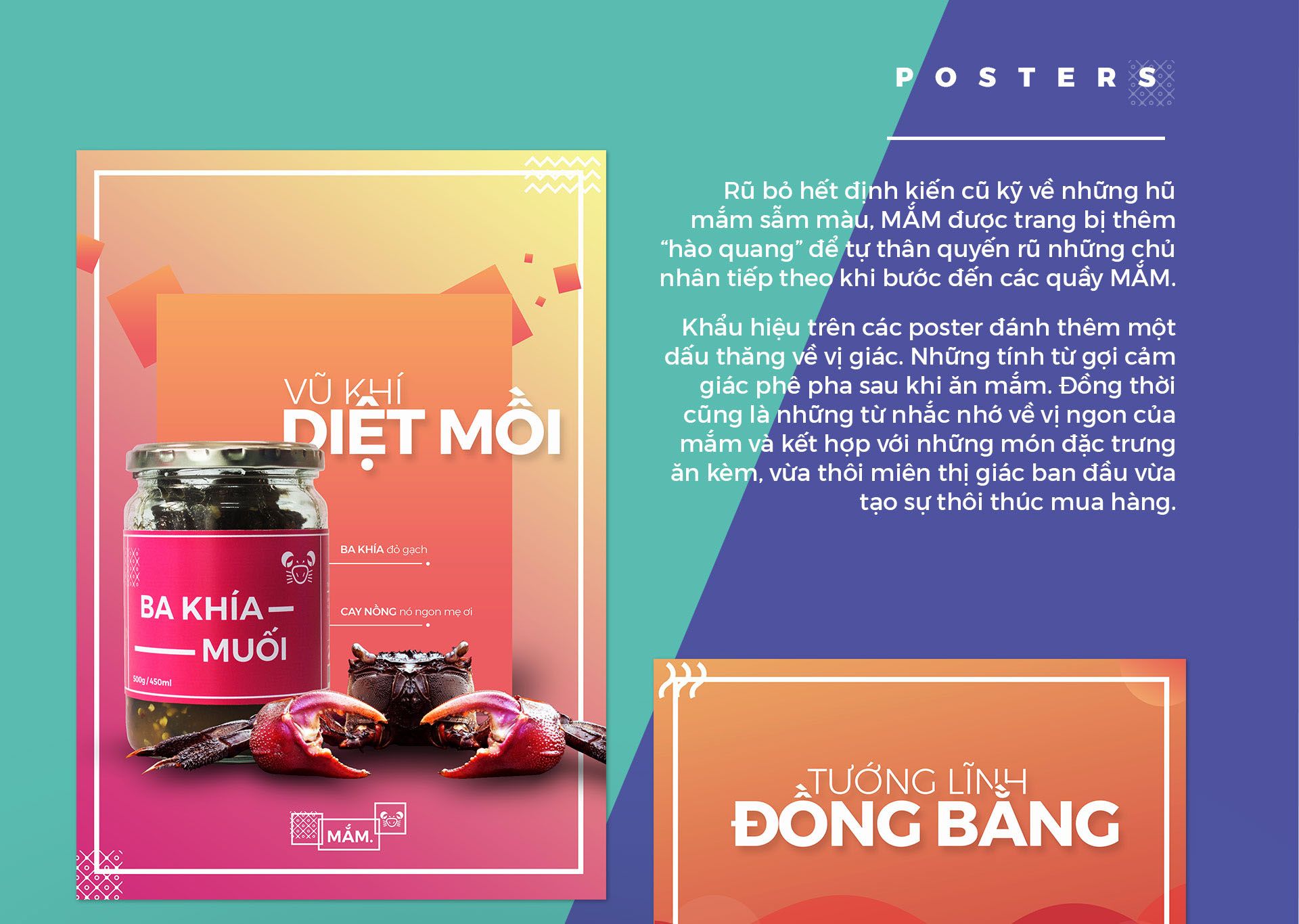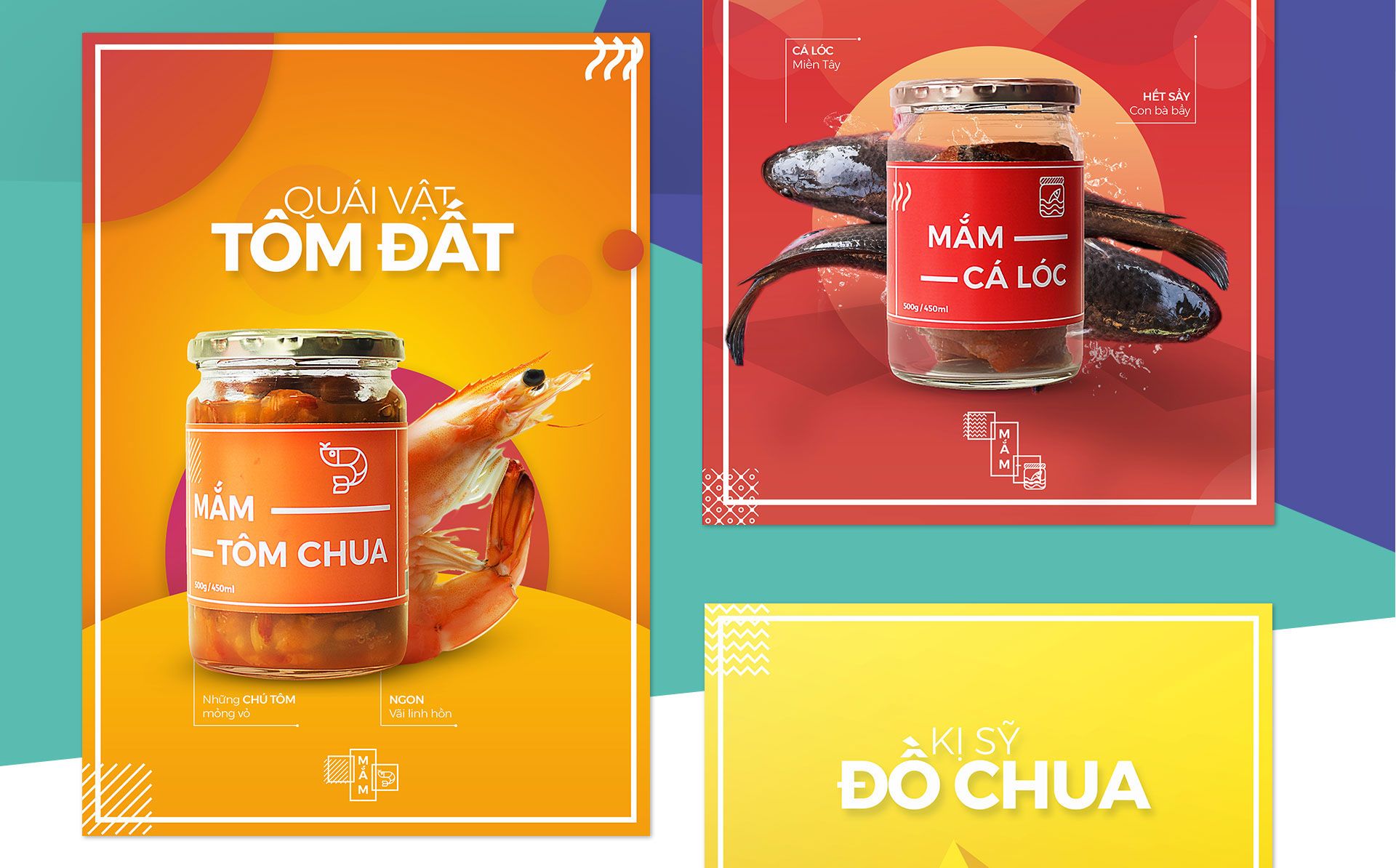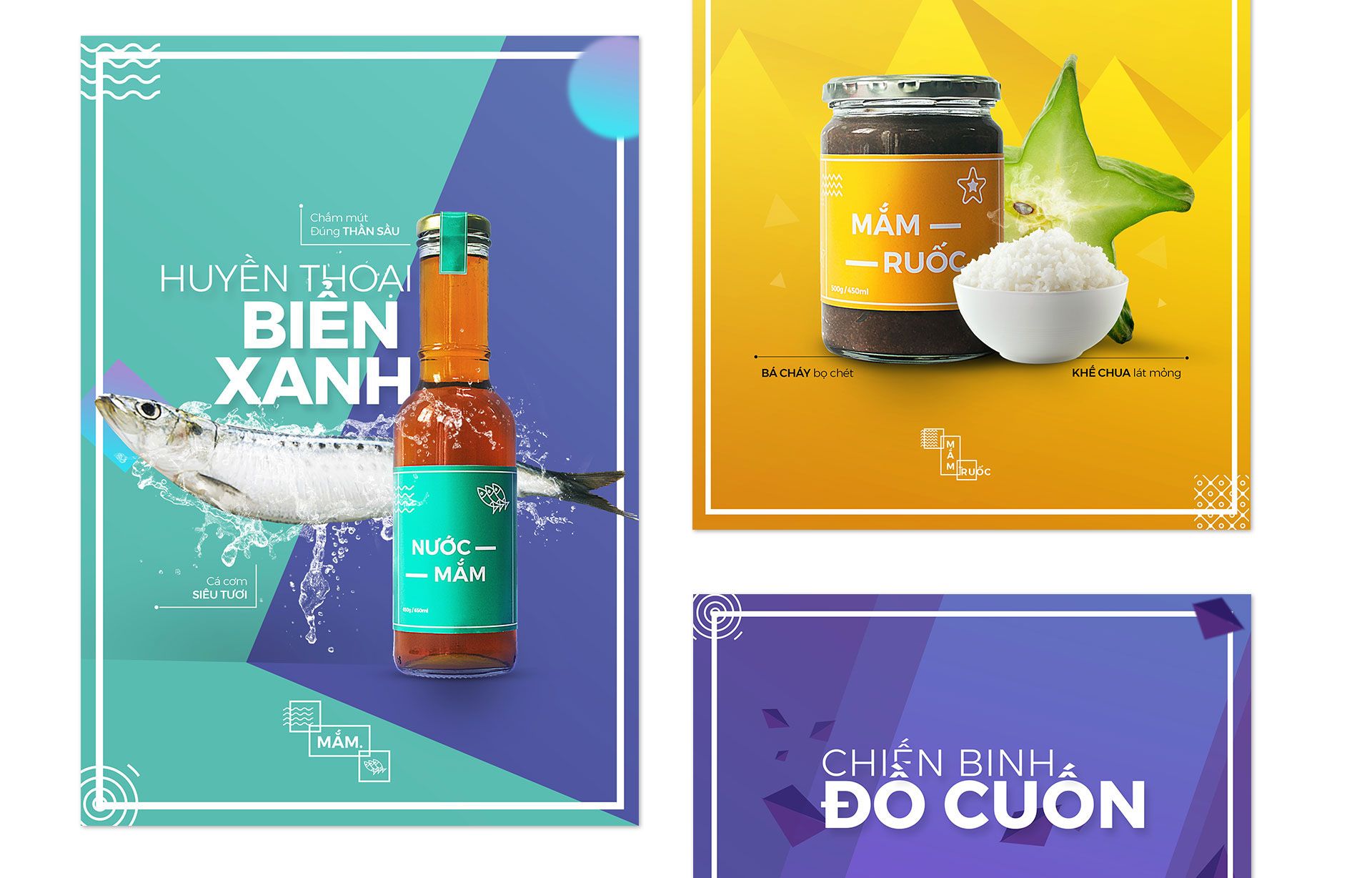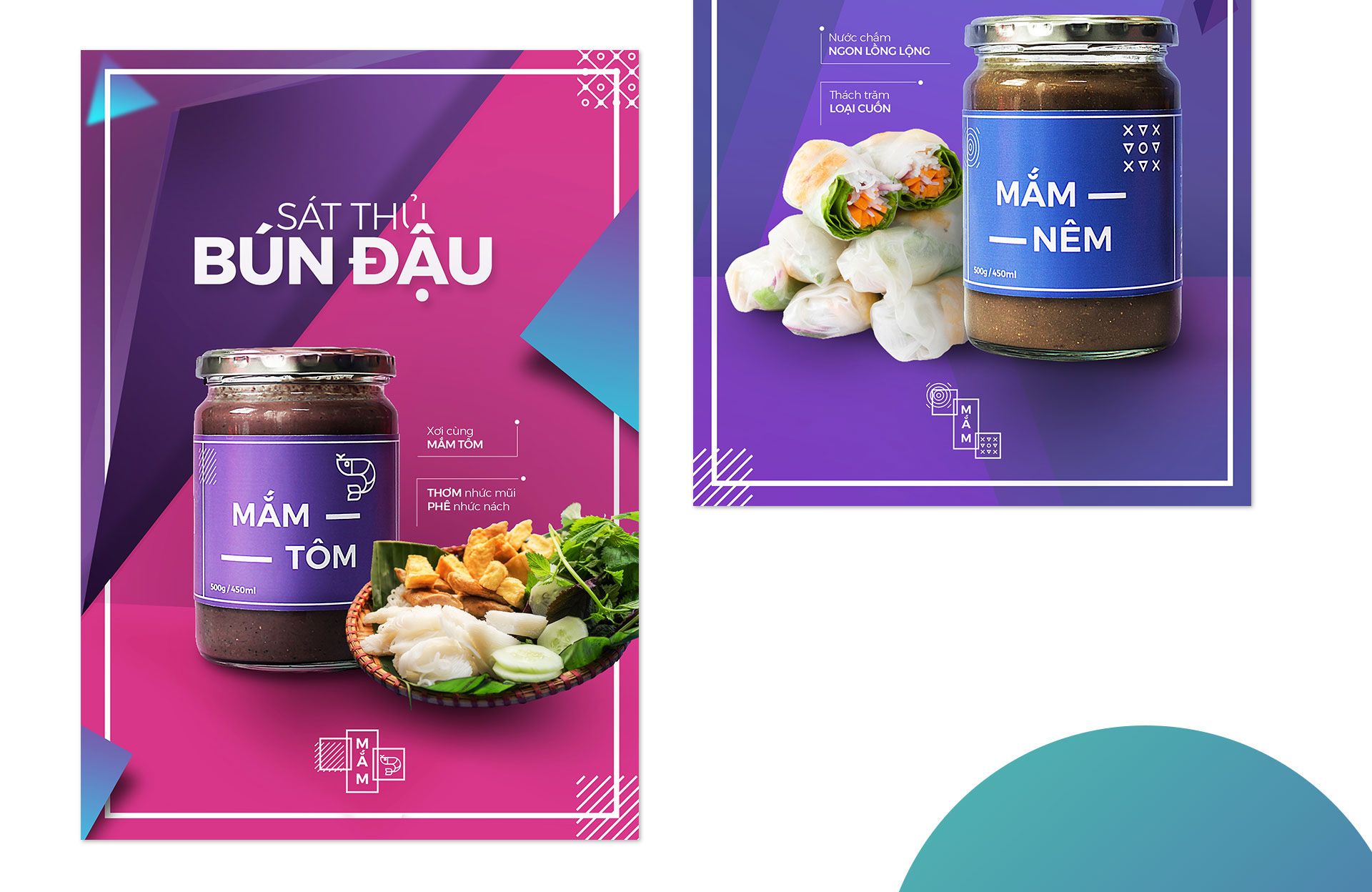 Project Lead/Art Direction: Lưu Trọng Nhân (Hopo)
Packaging Design: Phùng Trí Nhật Anh
Graphic Design: Trần Tài Tuệ
Web Design: Đinh Đỗ Quang Khuê
Copywriting: Kiều Hải Yến
Content writing: Tuyền Nguyễn
[Graphics via Behance page TELOS]
---

Related Articles:
---