At first glance, it looks just like any other convenience store. The same strings of Oishi shrimp snacks and revolving wire rack of Orion Marine Boys adorn either side of its entrance, just as they do at many of the capital city's corner stores.
However, a closer look reveals that, though it dons the same large white lettering on a red background as the signs above VinMart and Circle K, there is something different about Afro Minimart. The map of Africa in lights above the store, the pictures of fufu and eba (popular West African dishes), the dried dates behind the crisps on the wall outside and Simba potato chips alongside rib-eye steak-flavored Lays are all markers of what the owner claims is Vietnam's first and only African grocery store.
After seven years studying and working in Vietnam as a software engineer, Afro Minimart's founder opened the store two years ago. He would rather remain unnamed — more on that later — yet chose to open the shop to help introduce his home country of Nigeria to Hanoi.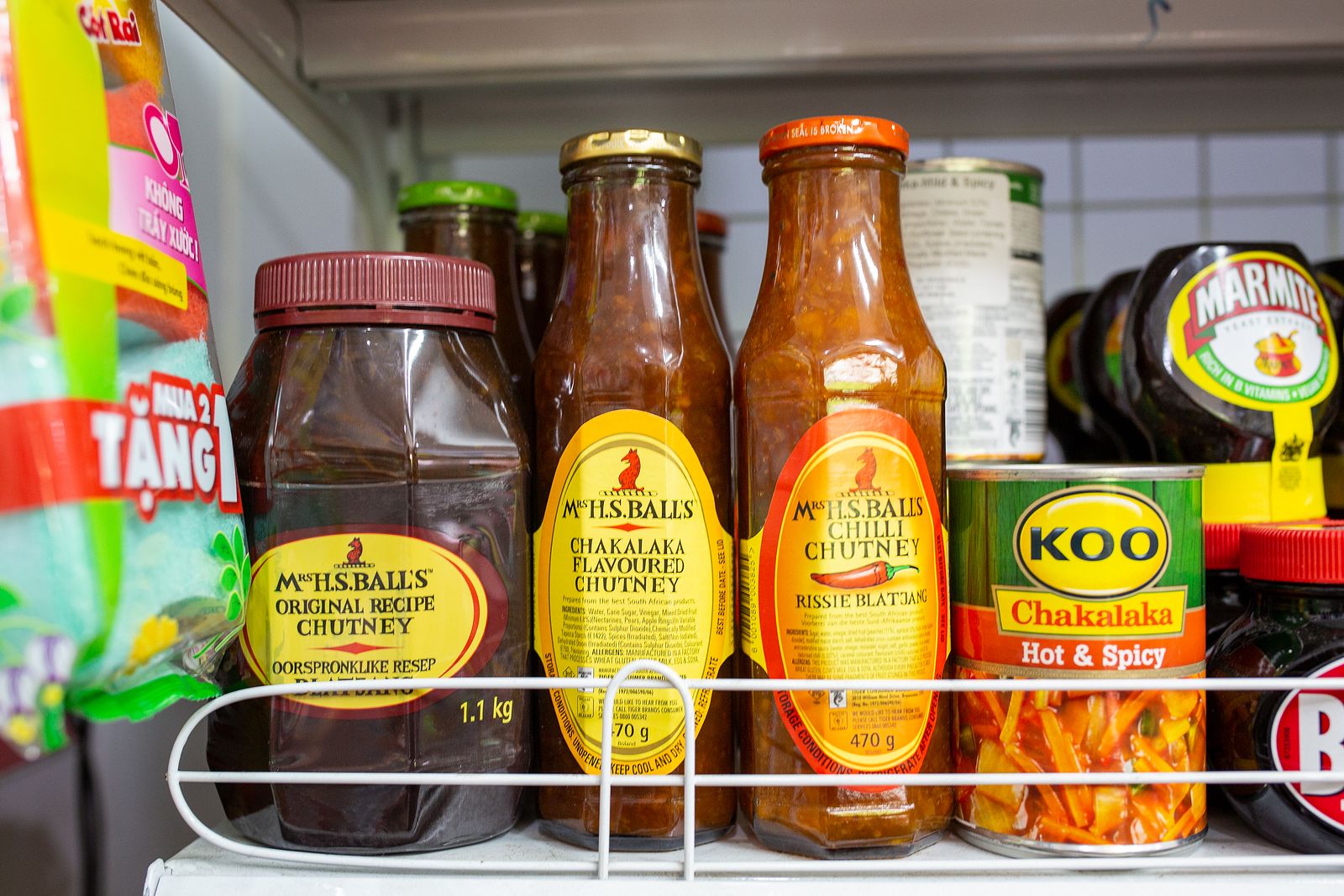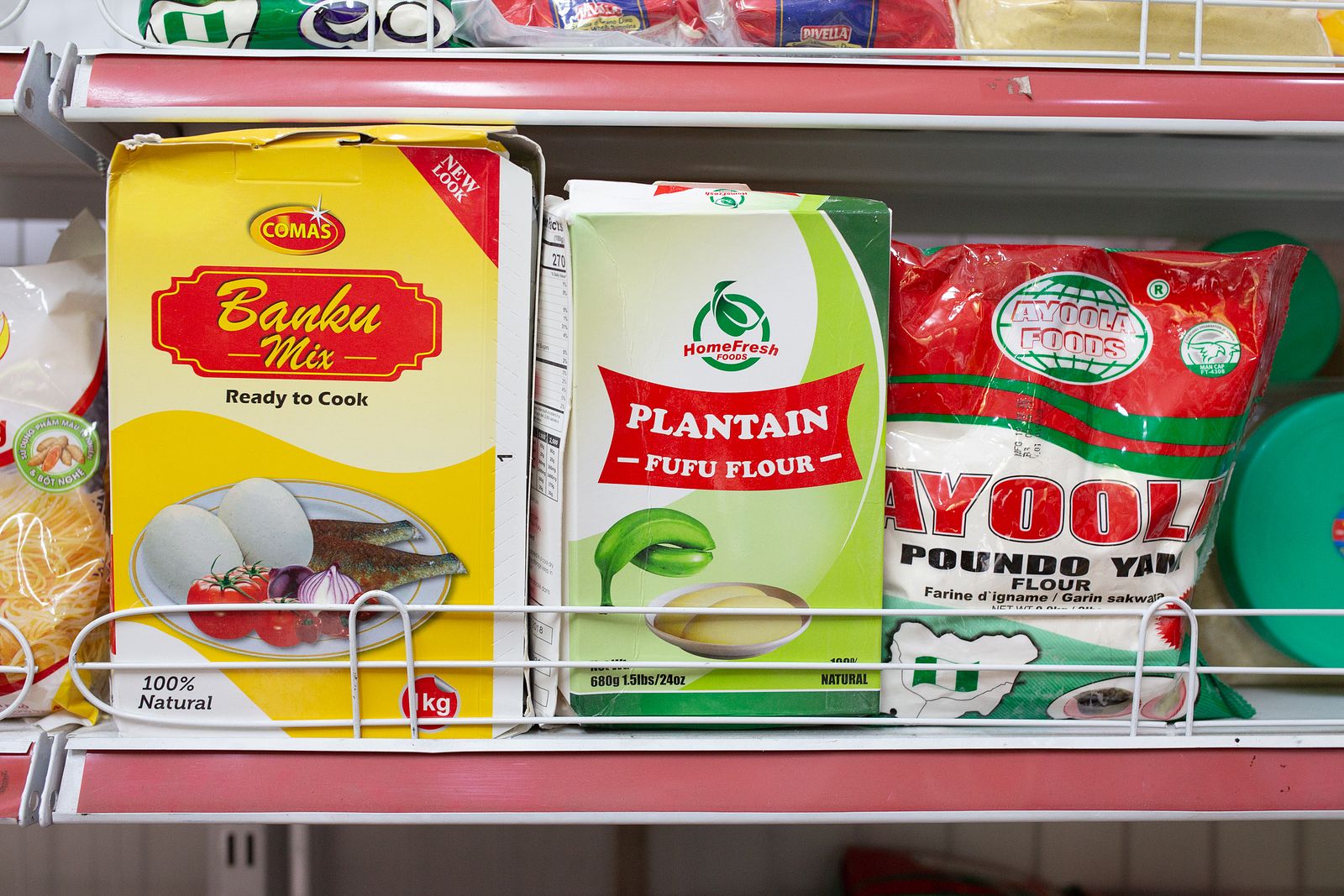 "Why not bring Africa to Vietnam," he says, "[I was] like, 'I need to create something that is different, something that is unique, something that can make people feel Vietnam is more like a home."
The owner's products feature the kind of foreign spices many immigrants miss once they move to Vietnam. The first space the mart filled, therefore, was food.
While the rice and noodles that dominate Vietnamese cuisine are also staples in Nigeria, the owner noticed how hard it was for many of his compatriots to adapt to local eating habits.
"Back in Nigeria, noodles are for kids," he emphasizes. "But here, it's for everyone. They eat it every morning. But for us, it's like we're drinking water. In Nigeria, we eat solid food."
In a show of support for those Nigerians fed up with phở, bored of bún, and miffed by miến, the owner looked up a recipe for the West African dish garri on YouTube and, together with his Vietnamese wife, cooked 100 kilograms of what became Afro Minimart's inaugural item.
Today, the mart boasts a mix of products from a multitude of places. Black tea sits on a shelf above green plantains. Face masks hang beside fake hair. Shea Moisture is sold near skin-lightening lotion. There are Choco pies and chocolate-flavored Oreos.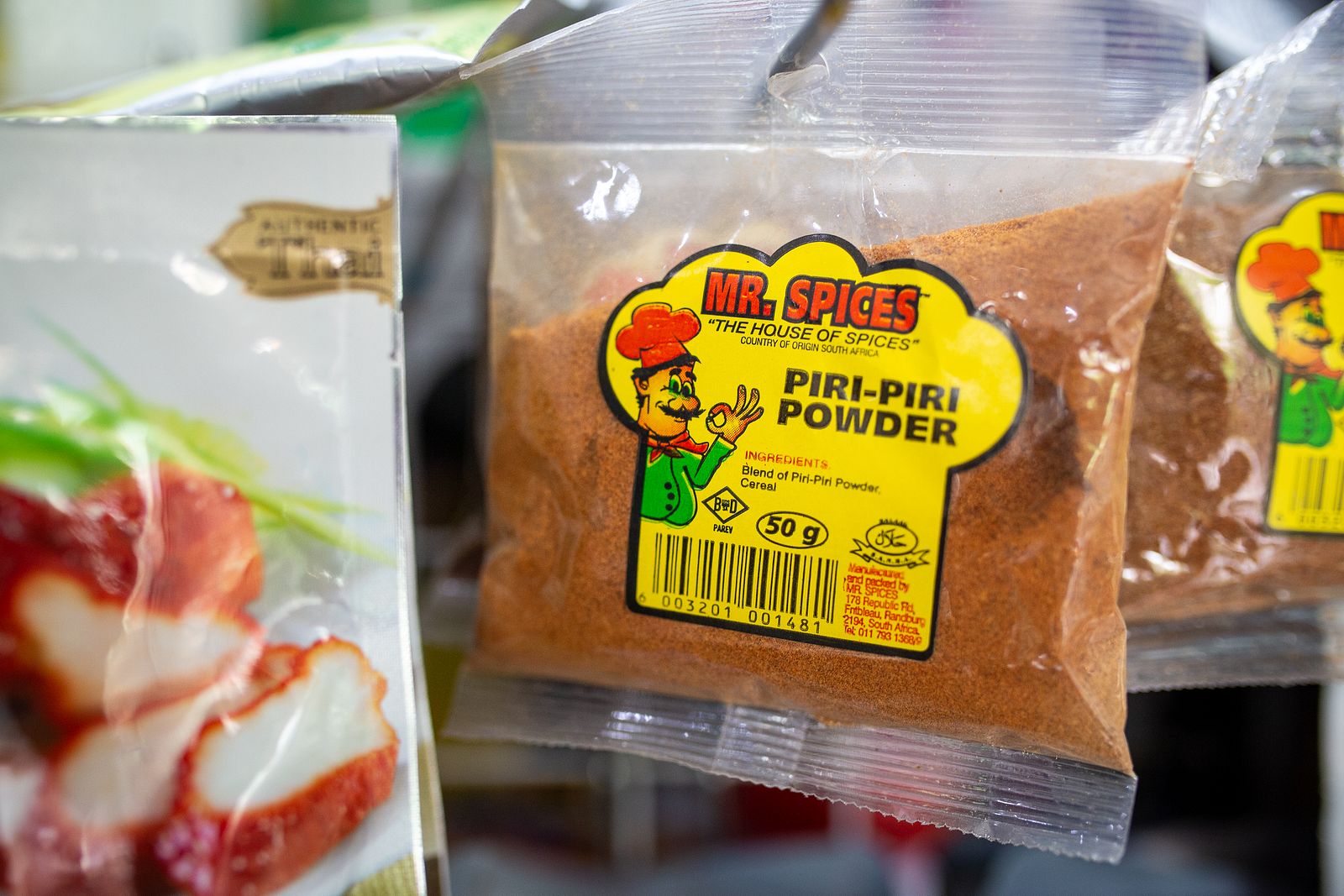 Describing the diversity of his wares, the owner clarifies that the shop is not all about Africans; Americans, Indians, Europeans, and anyone else in search of spice comes to visit. Even the very name of the store is designed to make it accessible to a wide variety of people.
"We don't want Vietnamese to look at it like it's a place they cannot come," the owner reasons. "They will just see that it is 'afro.' They won't even know what is the meaning of 'afro' anyway. If you write the full name — African Minimart — they will feel like 'it's a place we shouldn't go.'"
Equivocating the store's name, however, was more than just a smart business decision. Curtailing the outward expression of the mart's African identity via the ambiguity of the word "afro" also served as an important defense mechanism as appearing too black may put off Vietnamese, while enraging Africans simultaneously.
The owner recalls, for example, how the store's sign was originally decorated with the image of the face of Oduduwa, a deity of the Yoruba religious pantheon. The face is dark with big lips, a broad nose, and lots of hair. The owner says it is a common thing to see in western Nigeria.
Yet within only a day of putting the face on the sign, people had already started posting negative comments about it on Facebook.
"'Who the hell put this freakin' face on a shop?! Is it that the Vietnamese have started racism again?! How can they put Oduduwa's face on a shop?!" one comment read.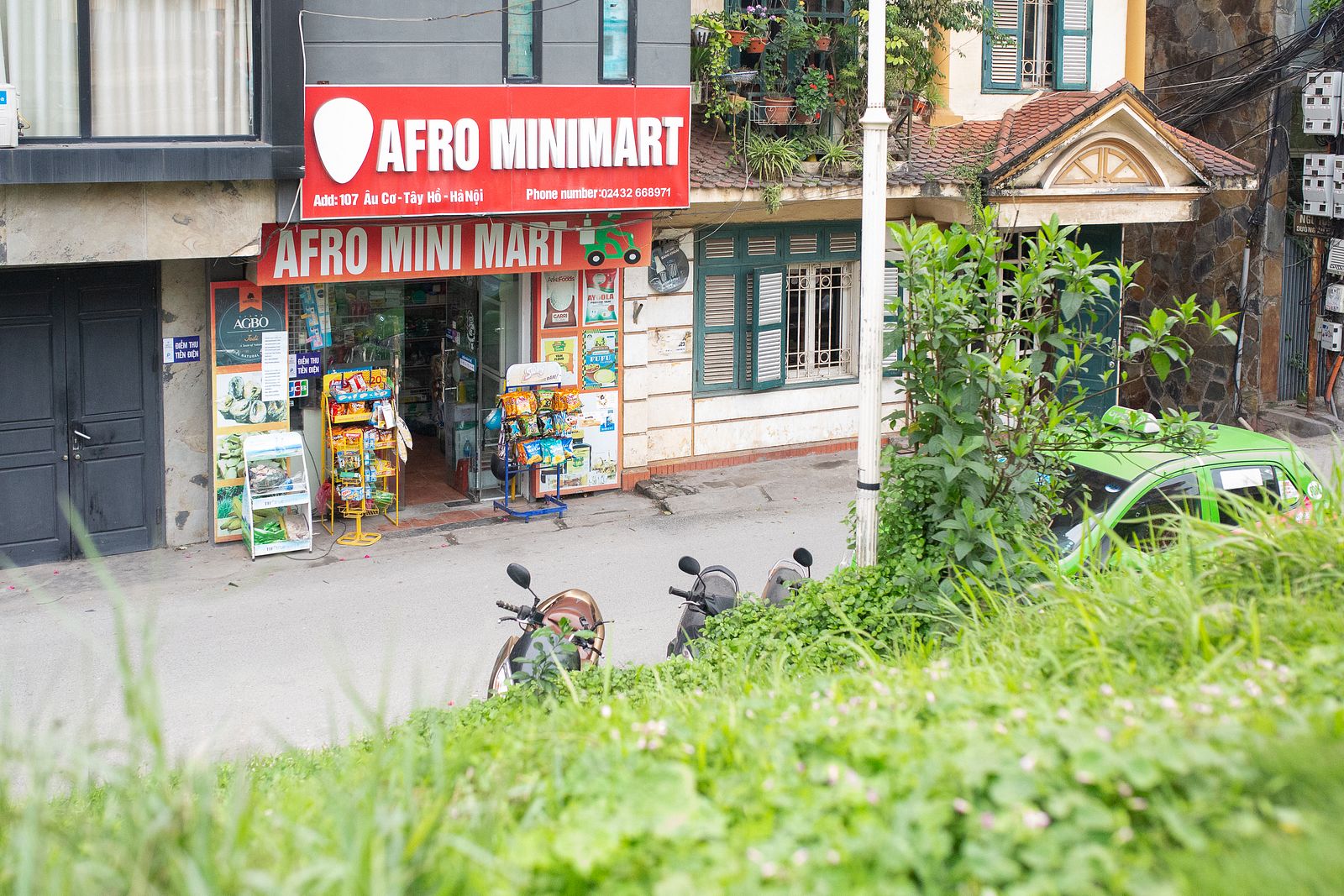 The owner and his brother-in-law quickly rushed to the store soon after to remove the face. Now, the only human figure on the store's sign is a racially ambiguous, lime-green colored person on a motorbike meant to advertise the store's speedy delivery service. Where the face once appeared, there's now a large map of Africa.
Even without Oduduwa's face out front and after adopting the relatively nebulous word "afro," the owner agreed to participate in this article only on condition of anonymity due to the possibility that his work at the store may prompt a racially discriminatory backlash from the Vietnamese employers at his other jobs.
The owner says his fear is not unfounded. In nearly a decade of living in Vietnam, the owner has had a number of run-ins with racism, from being asked why his skin is so dark all the way up to having a manager hide from him during a job interview.
In direct response to some of his negative experiences here, the owner began working to support African expats here in ways other than running Afro Minimart. While the mart provides customers with a taste of home or ingredients for African restaurants, the owner also does what he can to provide his community with housing. He owns an apartment building, and all of his tenants are African. Oftentimes, he points out, Vietnamese landlords or neighbors will not accept black people, and so he says his building is one of the few available places that many dark-skinned expatriates can find.
The owner cares for Hanoi's African population in more personal ways as well, sometimes by simply sitting down with young Nigerians in his shop and talking to them about how to make it in Vietnam.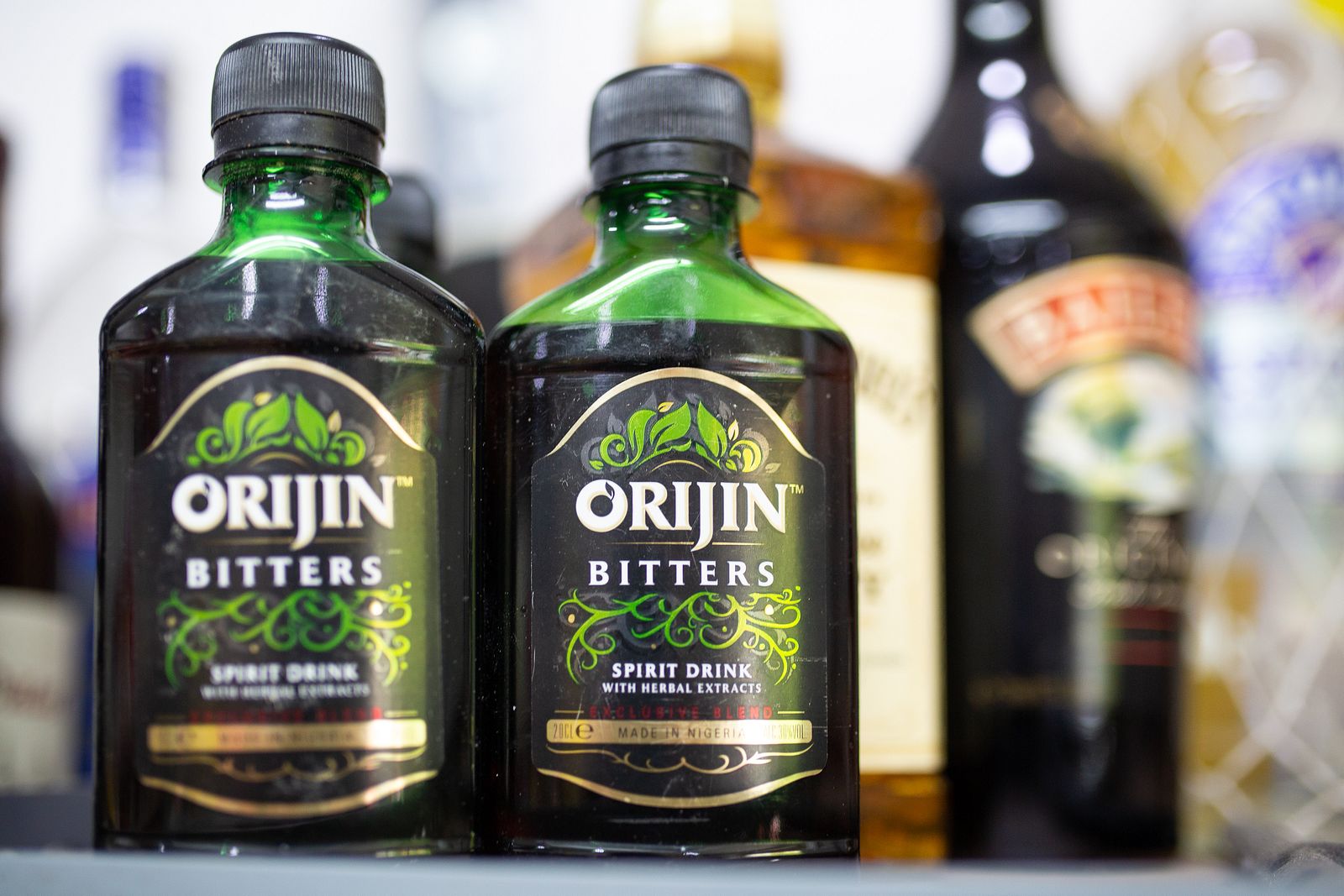 However, in spite of the racial issues he's faced, the owner now considers Hanoi to be home. Every night, he drinks a bottle of Orijin Bitters and enjoys his wife's African cooking, including egusi soup, a dish he is adamant was unavailable in Vietnam before he opened the store.
"I learned from [Vietnamese people] a lot," the owner says. "They go out and look simple, look small, but they are big back home." Afro Minimart, a small store with a big mission, he says, is the same.
In these turbulent times, Afro Mini Mart remains open to provide food. While it is possible to visit the store, the owner can also arrange home deliveries.