In March, at early dawn in M'Drắk, long baskets follow farmers to sugarcane farms to bring back wealth. The people here were in the midst of a sweaty and sweet season.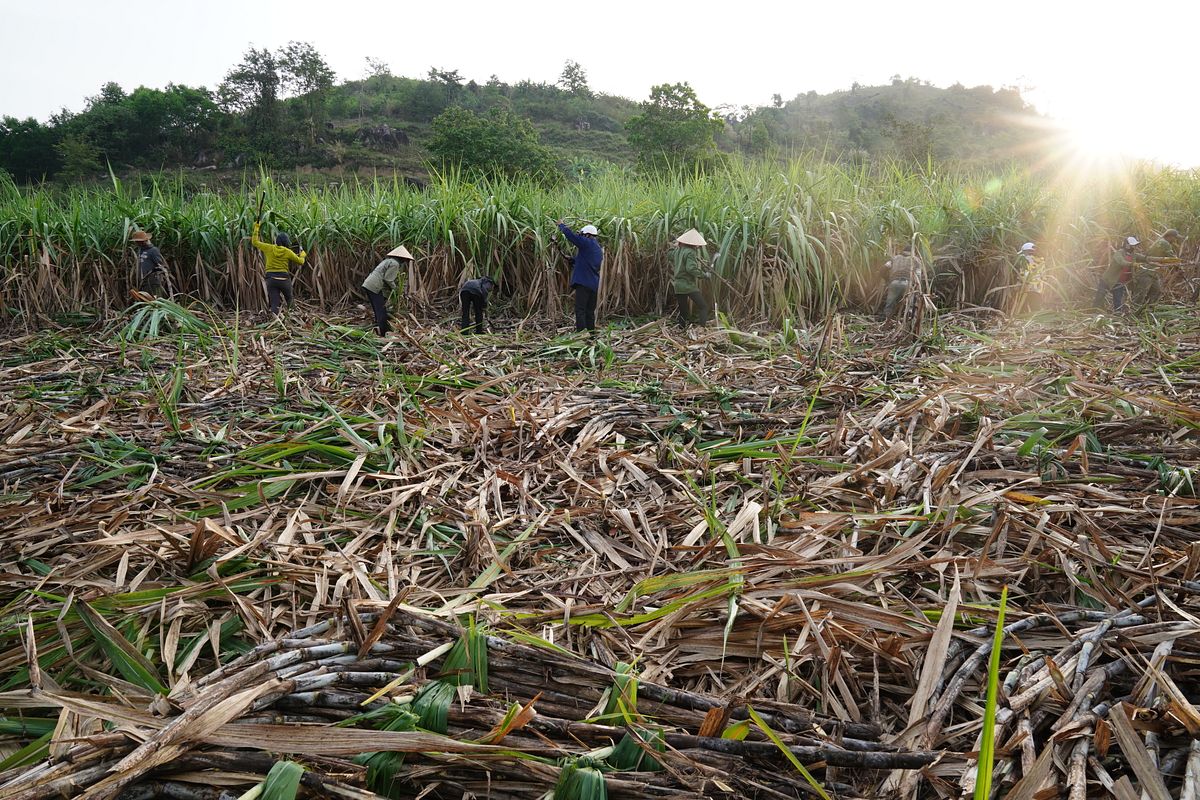 The sugarcane harvest lasts from December until April every year. This is the season when M'Drắk's residents, who mainly belong to the Ê Đê ethnic group, eagerly await. M'Drắk is a rural district in the highland province of Đắk Lắk.
The soil in this area makes it difficult to grow a diverse range of crops. However, sugarcane became a lucrative cash crop around ten years ago when people realized it could thrive in this land.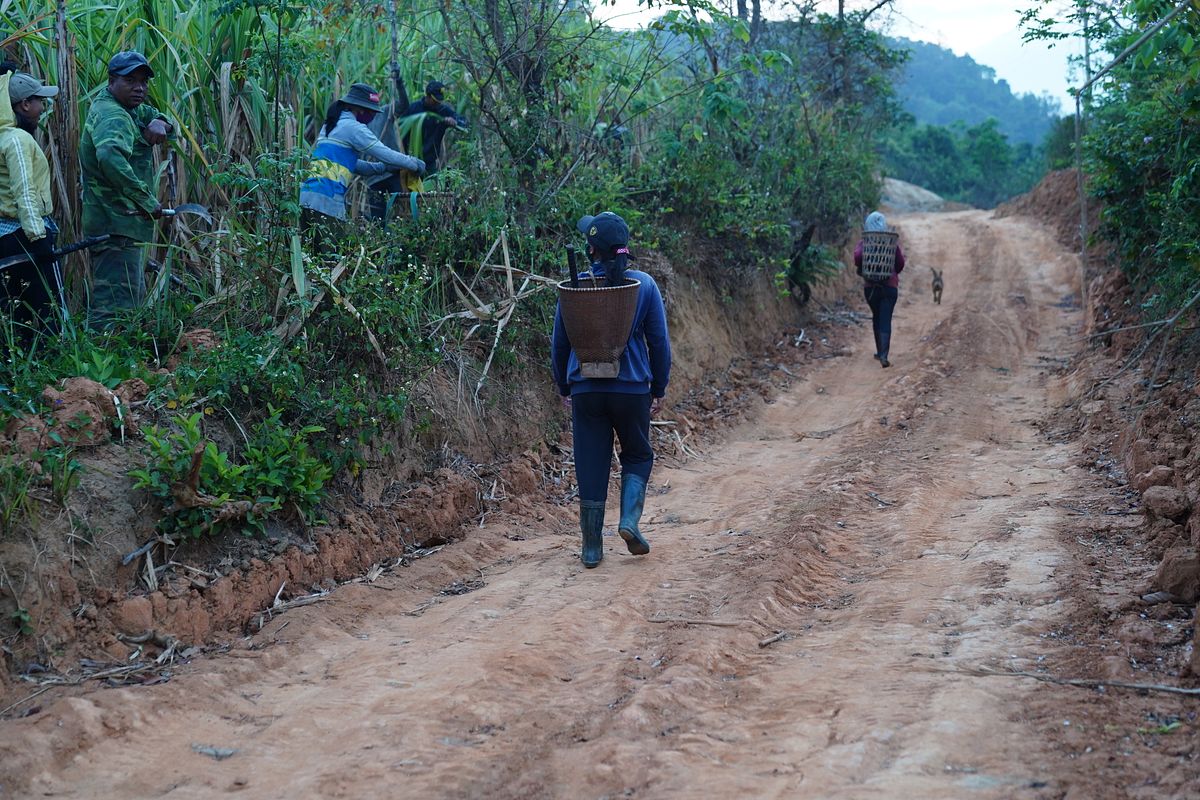 About 5am in the morning, farmers are already on their way to the sugarcane farms. Some walk, some ride motorbikes, some ride bicycles. They all have baskets on their backs to carry their personal belongings as well as sugarcane-harvesting equipment.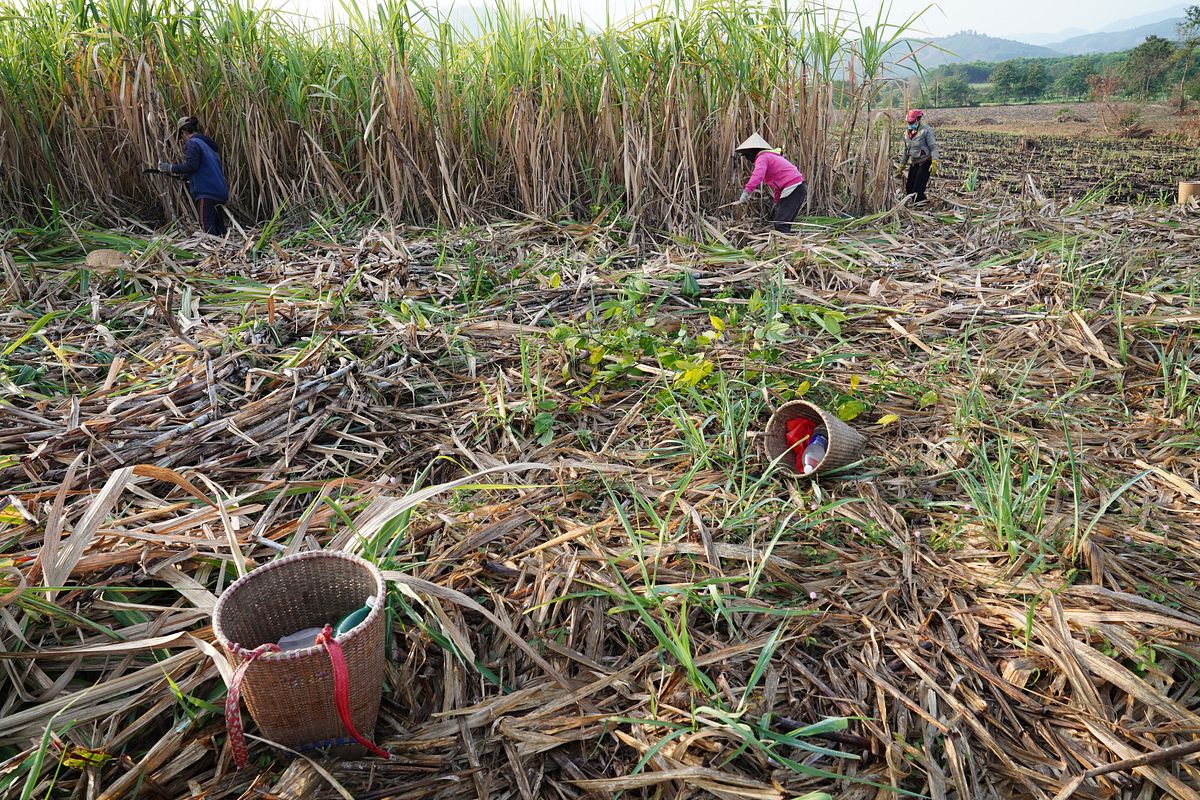 "I often get up early in the morning to go to harvest the sugarcane. At that time, without the heat of the sun, my productivity is higher so I can earn more," says H'Bla Nie, a 62-year-old Ê Đê farmer.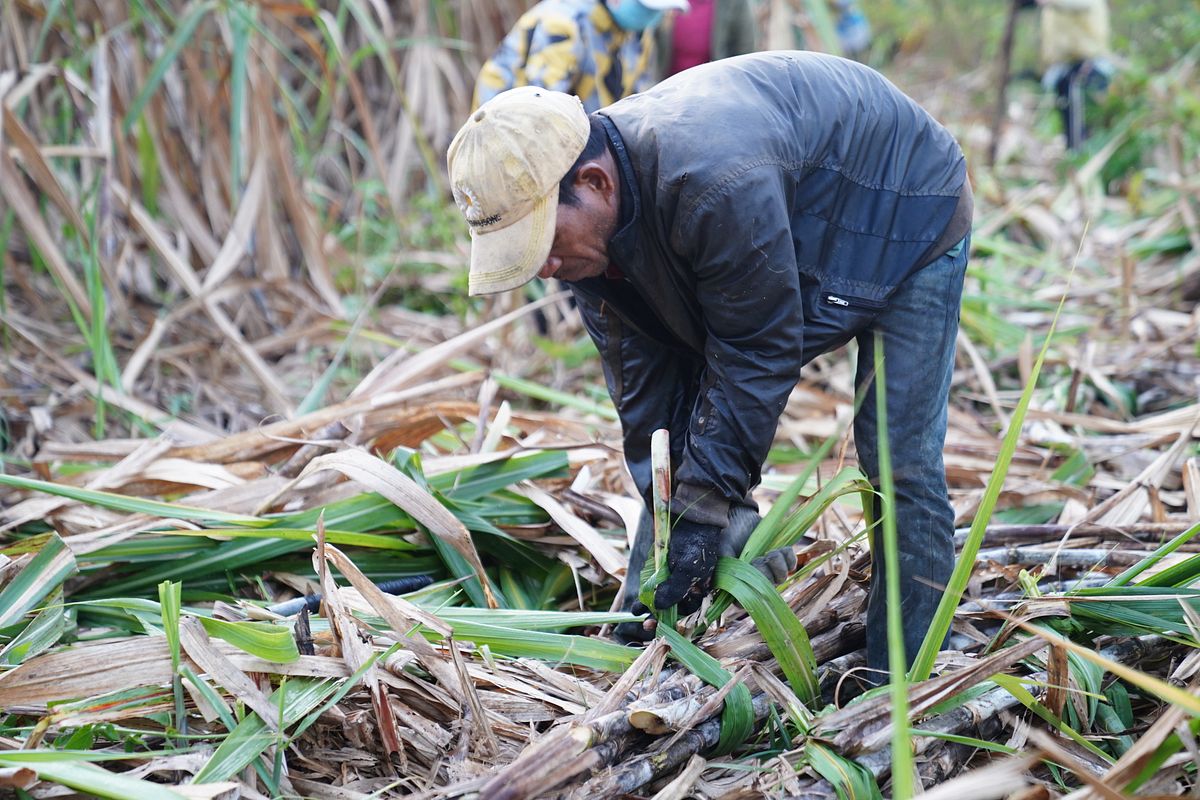 The atmosphere here is vibrant and joyful during these months. Farmers harvest sugarcane together flexibly for pay or mutual help. Therefore, those who own the farm and seasonal workers both gain from this season.
According to H'An Nie, a 29-year-old Ê Đê farmer, "If I cut 200 sugarcane bunches on your farm for mutual help, you must cut 200 bunches on my farm as well, even if the sugarcane on my farm is more difficult to cut. That is the mutual help rule."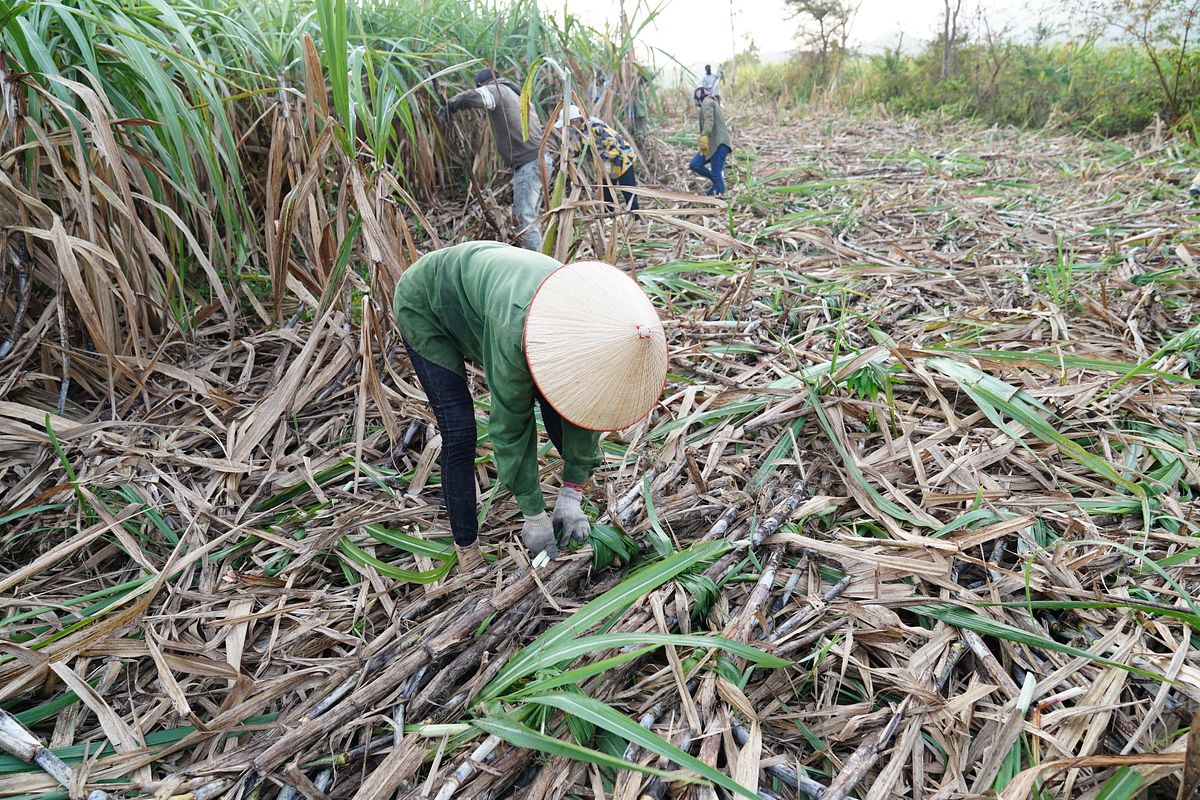 In the harvesting work for pay, everyone can earn money based on how many bunches of sugarcane they cut. They just work to the best of their ability, whether they are young or old, weak or strong, and no one complains about their productivity.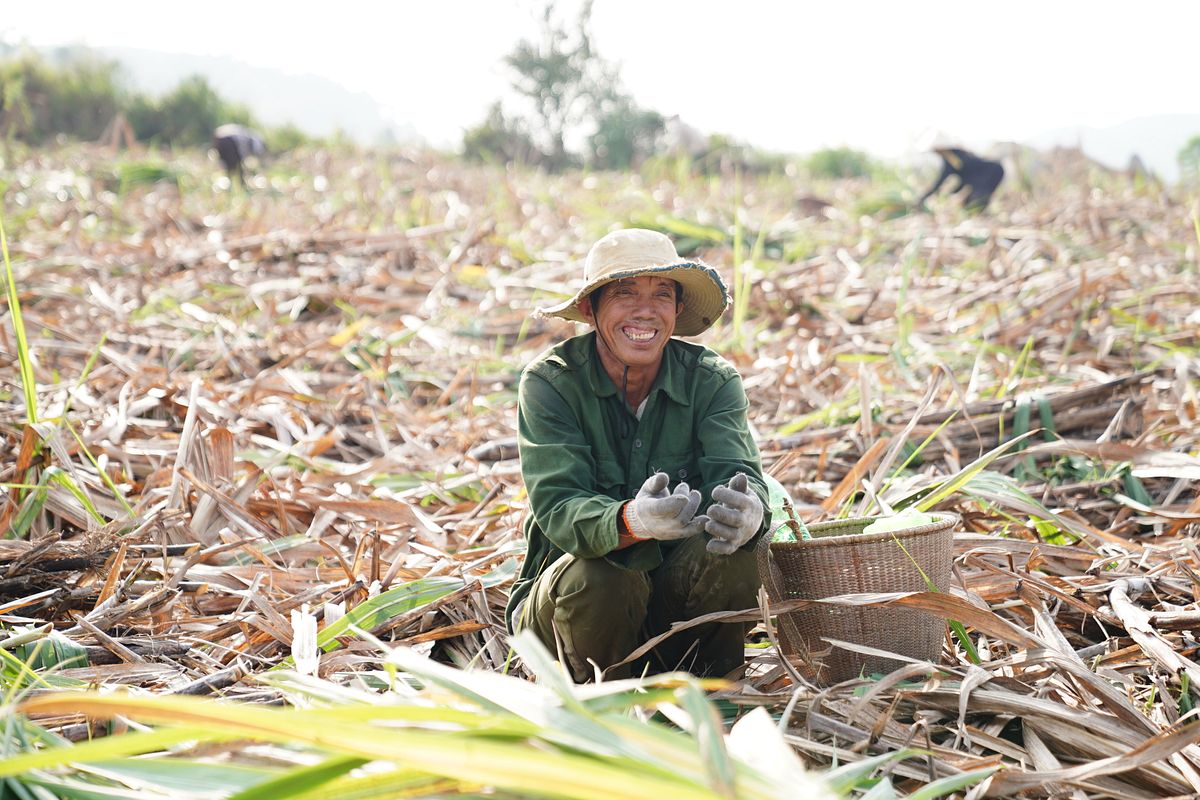 People can join this work without going through the hiring procedure. The sugarcane farm's owner merely announces that they have sugarcane to harvest. After that, anyone is welcome to come and chop and earn.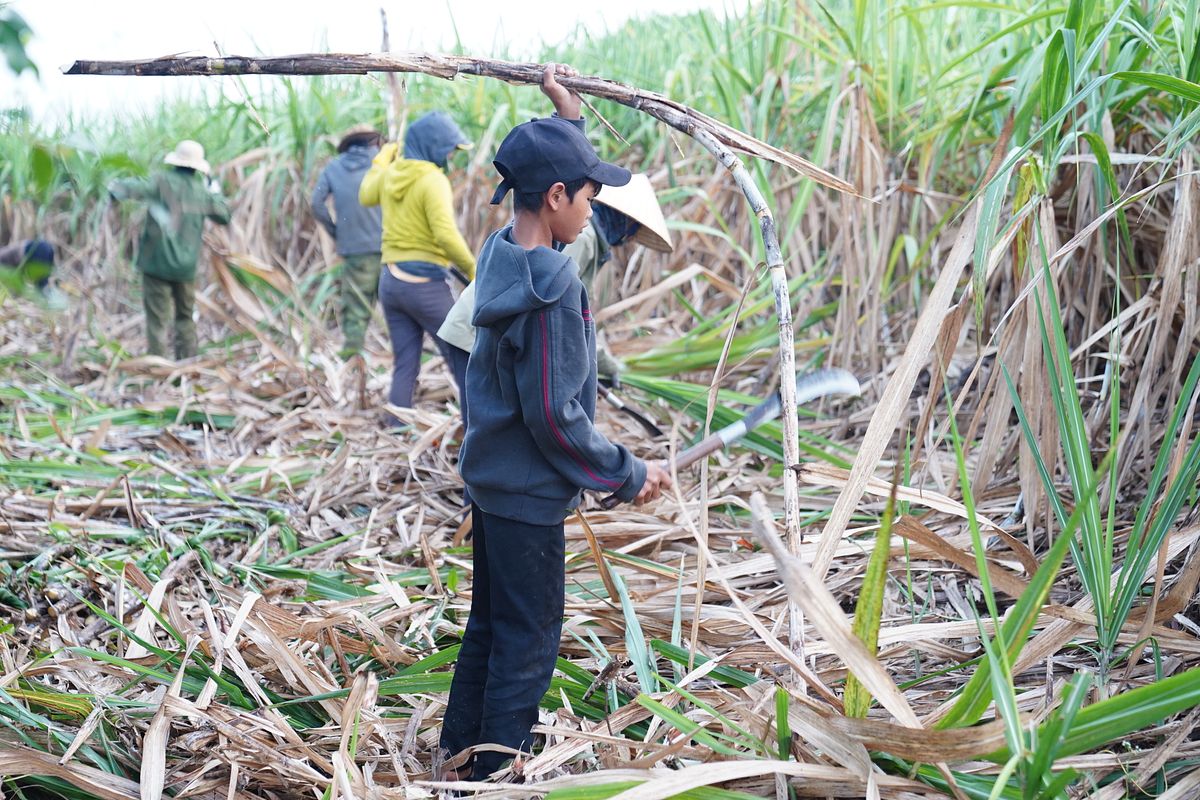 "The children here also use their spare time after school to go sugarcane harvesting so they can earn money for their daily allowance without having to ask their parents," H'An Nie proudly says.
The characteristics of sugarcane, as well as the weather, can have an impact on farmers' harvesting productivity. "Straight sugarcane is easy to cut, but storm-tilted sugarcane is harder to cut. I love to harvest sugarcane in cool weather. I'm willing to work even in light rain because it is calm and pleasant," H'An Nie continues.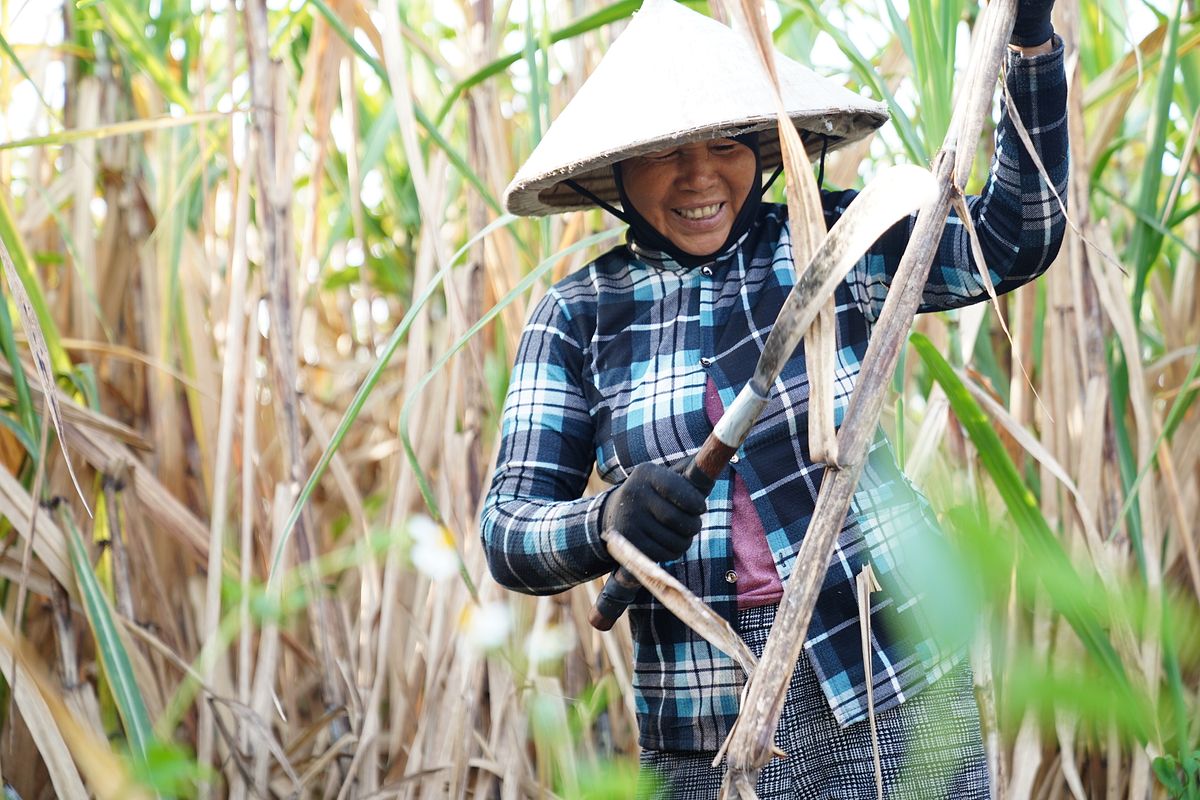 Sugarcane appears to be M'Drắk's symbolic picture. "Sugarcane comes to mind when people think of M'Drắk. Before, M'Drắk was an unknown and poor district in Đắk Lắk province. Sugarcane has helped M'Drắk become well famous and better," she says.
Sugarcane provided a good agricultural solution for the M'Drắk community. The farmer only plants it once and then harvests it about four times before planting again. After its body is cut off, the sugarcane can regrow from its root. "For the past four years, my family has been growing sugarcane. We had previously farmed cassava, but sugarcane requires far less labor than cassava," H'An Nie explains.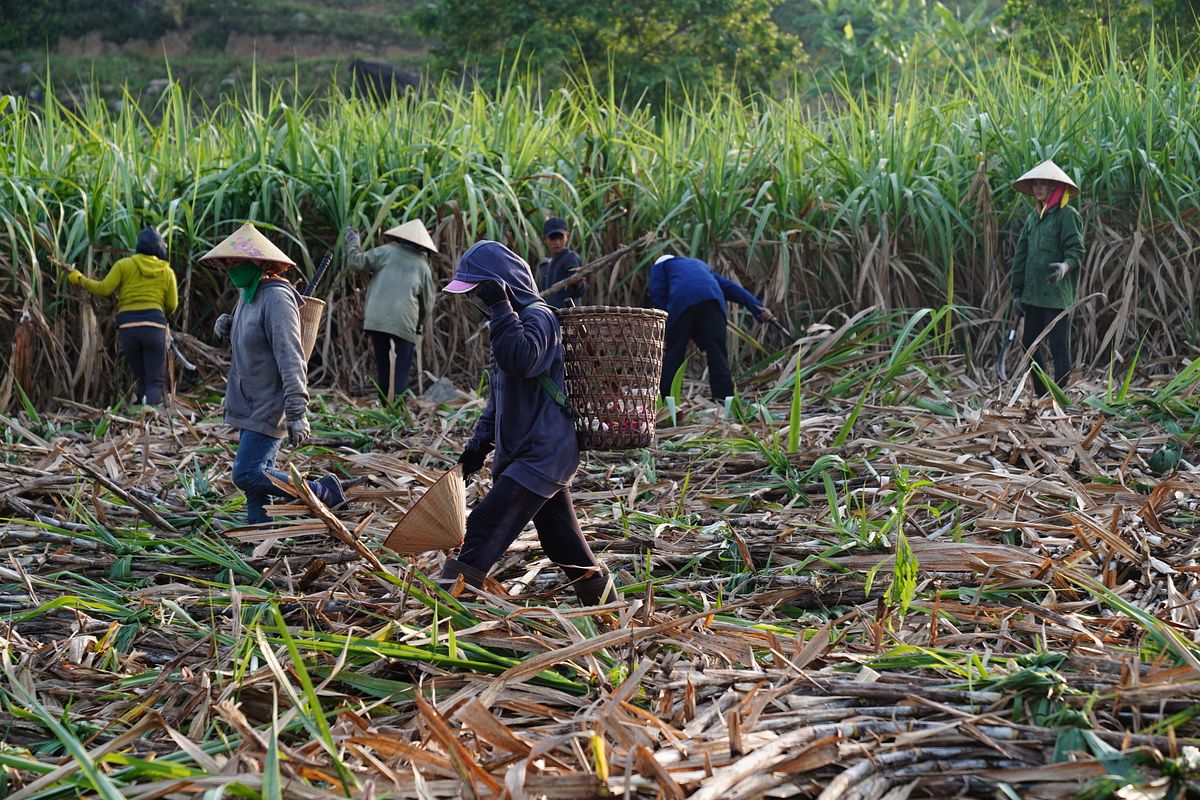 Since the introduction of sugarcane, the M'Drắk people have improved their lives due to this crop. "When the sugarcane harvest arrives, our family's daily meals will be more nutritious and delicious," says H'Bla Nie.
This is also the season of homecoming. During these months, young M'Drắk residents, who have to work far away, return home to help their families to harvest sugarcane. "After the sugarcane harvest, I will come back to Đồng Nai to continue working as a factory worker" H'An Nie said.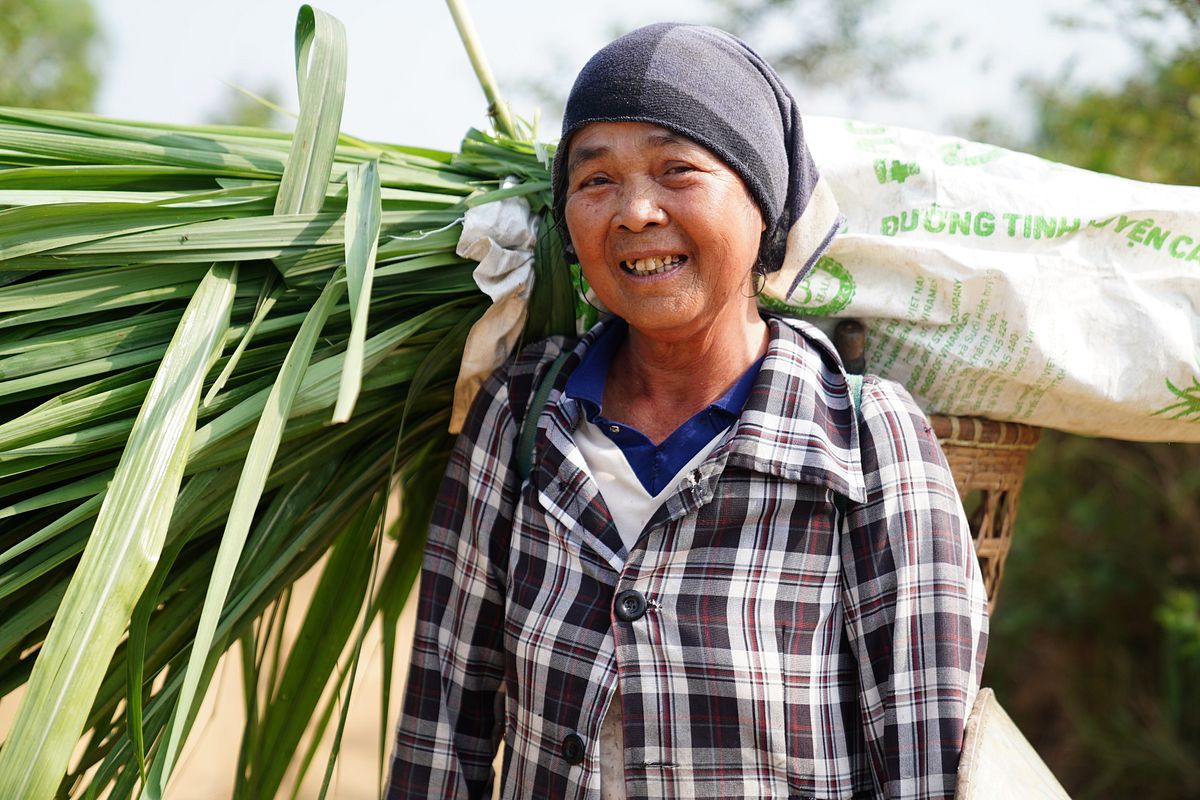 The sound of sugarcane leaves rubbing against and overlapping each other, as well as the lively atmosphere of farmers working on the farms, all seem to represent the diligence, effort, and happiness of the Ê Đê in M'Drắk during this sweet season.