Another step toward bún bò domination has been taken.
One of Vietnam's most beloved and iconic noodle soups, bún bò Huế, will become a part of the lunch program for students in the city of Saijo, Japan, according to the country's news outlets. The plan is to be rolled out at all 35 elementary and middle schools in the Saijo school district. The first school got a taste of bún bò Huế during lunchtime on April 26.
In a clip from a local news station, adorable school kids can be seen making their own meals by scooping ladles from a pot of bún bò that the adults already prepared. They were then shown a video explaining how the noodle is eaten and the cultural meaning behind this dish, before finally getting to enjoy it together in their classroom. The children were given smaller servings compared to Vietnam's typical bún bò bowls to ensure appropriate portions and nutritional values.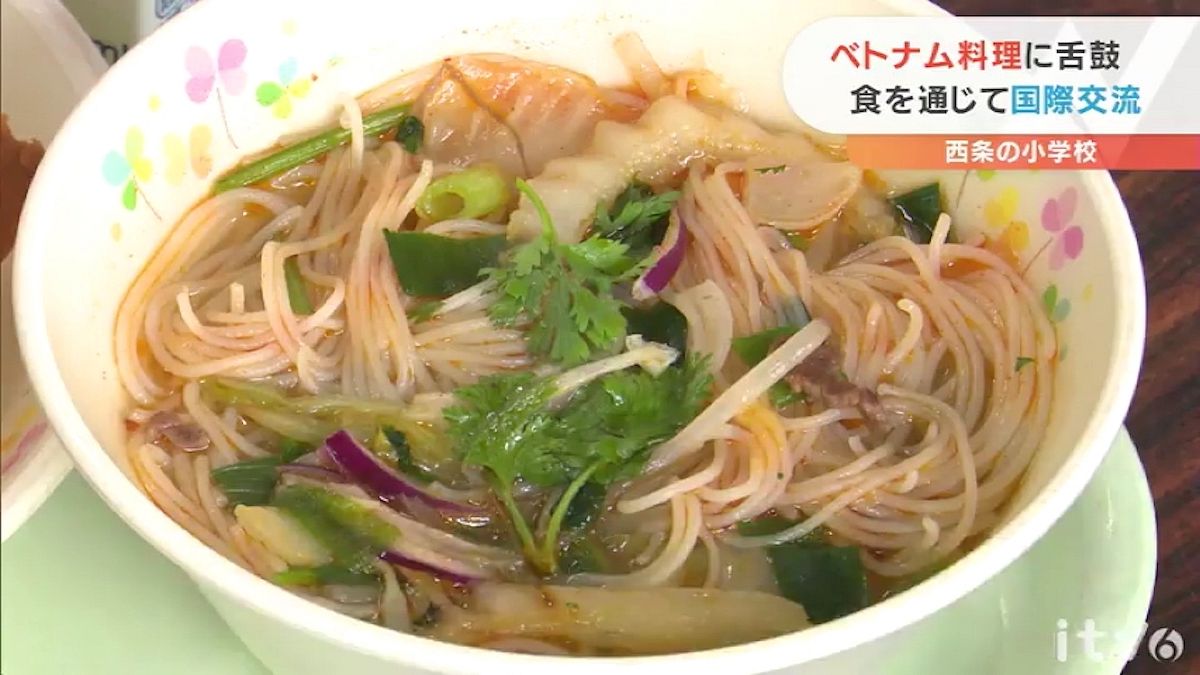 This culinary initiative is part of the ongoing cultural exchange between Saijo and Huế, which have been sister cities since 2018. Saijo's mayor, Toshihisa Tamai, even visited a 4th-grade classroom of Saijo Elementary School to promote the effort. Apart from learning about the dish, students also got an introduction to Huế's many world heritage sites and its status as a former capital, much like Japan's own Kyoto.
When asked to share their thoughts on this new gastronomic opportunity, one of the students said: "The noodles were smooth and delicious like udon noodles. The soup was orange and tasted different from Japanese ones." One expressed their wish to visit Huế in the future, while another found the dish to be "a little bit spicy, but very delicious regardless."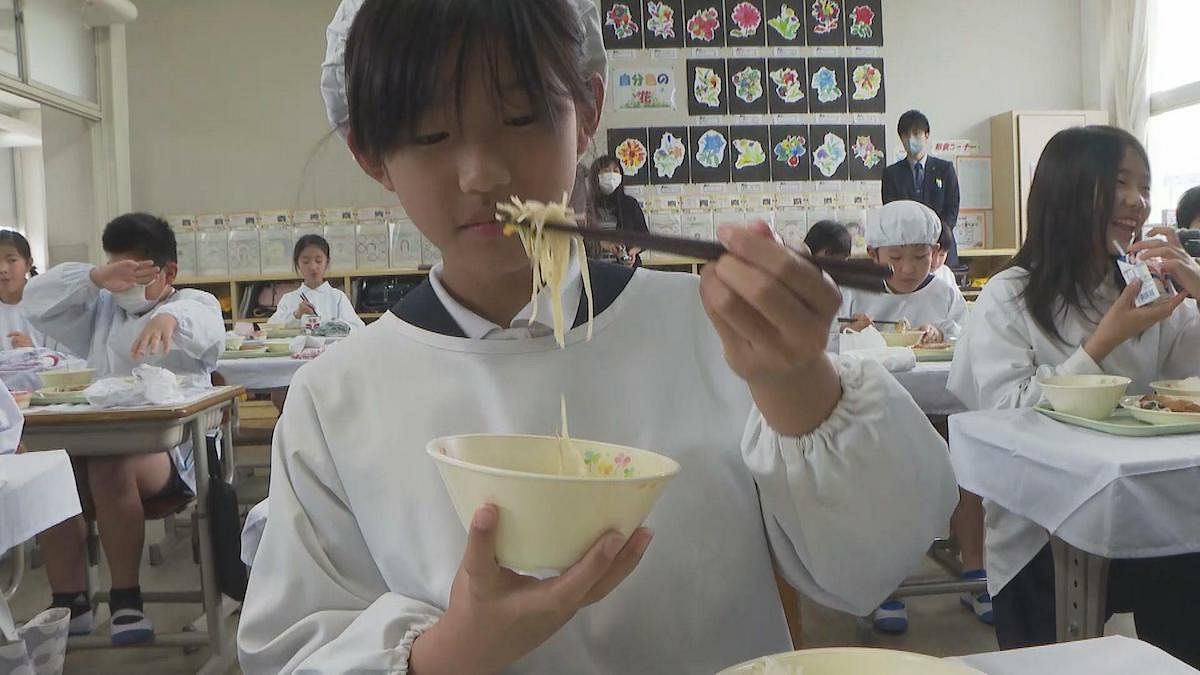 As Saijo is also a sister city to cities in Austria and China, its students can expect to see Austrian and Chinese dishes on their menu in the upcoming May and September. Officials hope that the program will bring "a delicious international experience" to children of the municipality.
[Top image via Enhime Shimbun.]