Lycée Petrus Ky is the former name of the school now known as Le Hong Phong High School. Established in 1927, it is one of the oldest operating high schools in Vietnam.
The school has its roots in the French colonial era, formed after the creation of the Collège Chasseloup-Laubat (now Le Quy Don High School) and the Collège de Jeunes Filles Indigènes (now Nguyen Thị Minh Khai High School).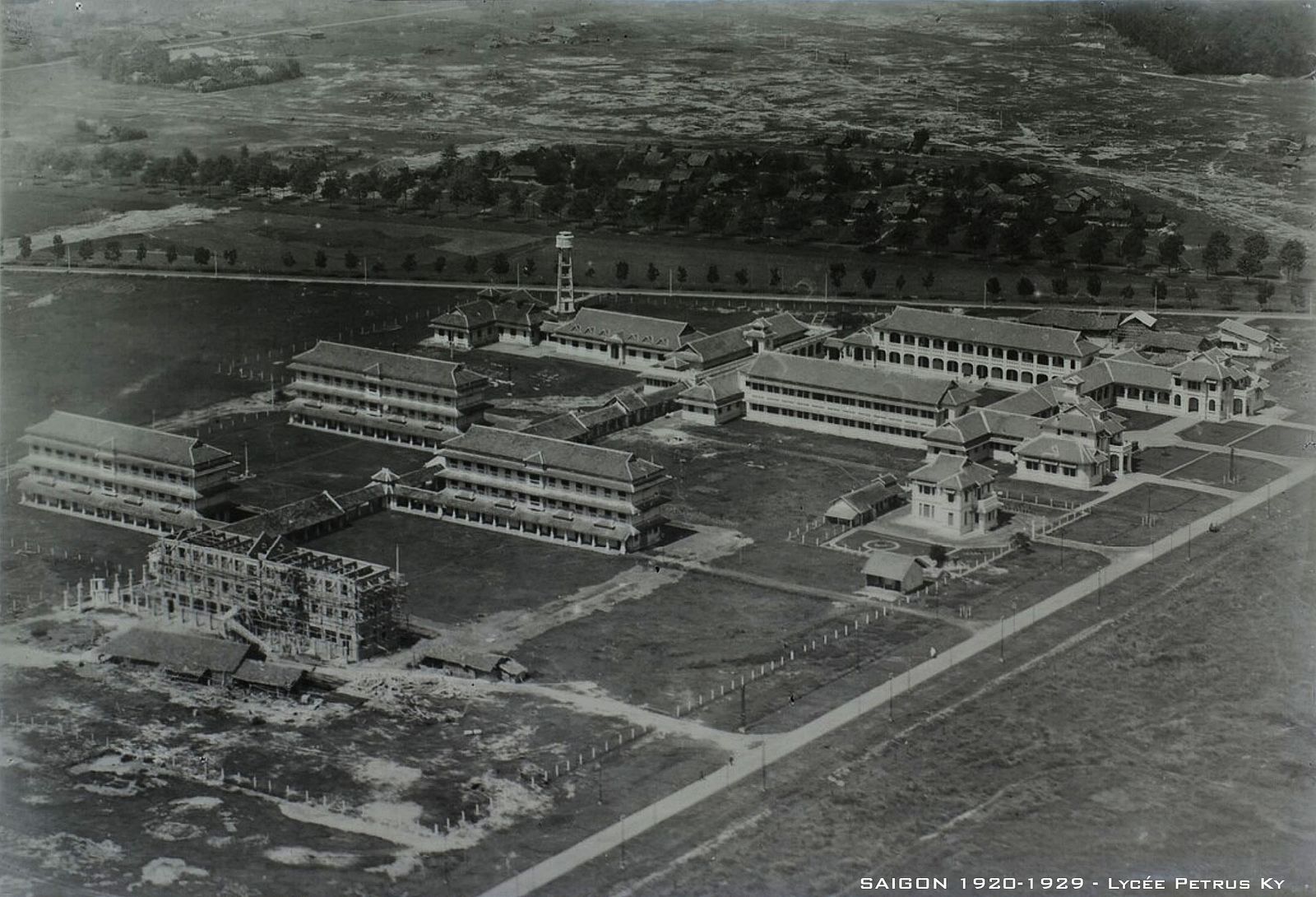 In 1925, architect Hebrard de Villeneuve was commissioned to design the high school, and work on the campus was completed in what was known as Cho Quan in 1928. Today the school is located on busy Nguyen Van Cu Street in District 5.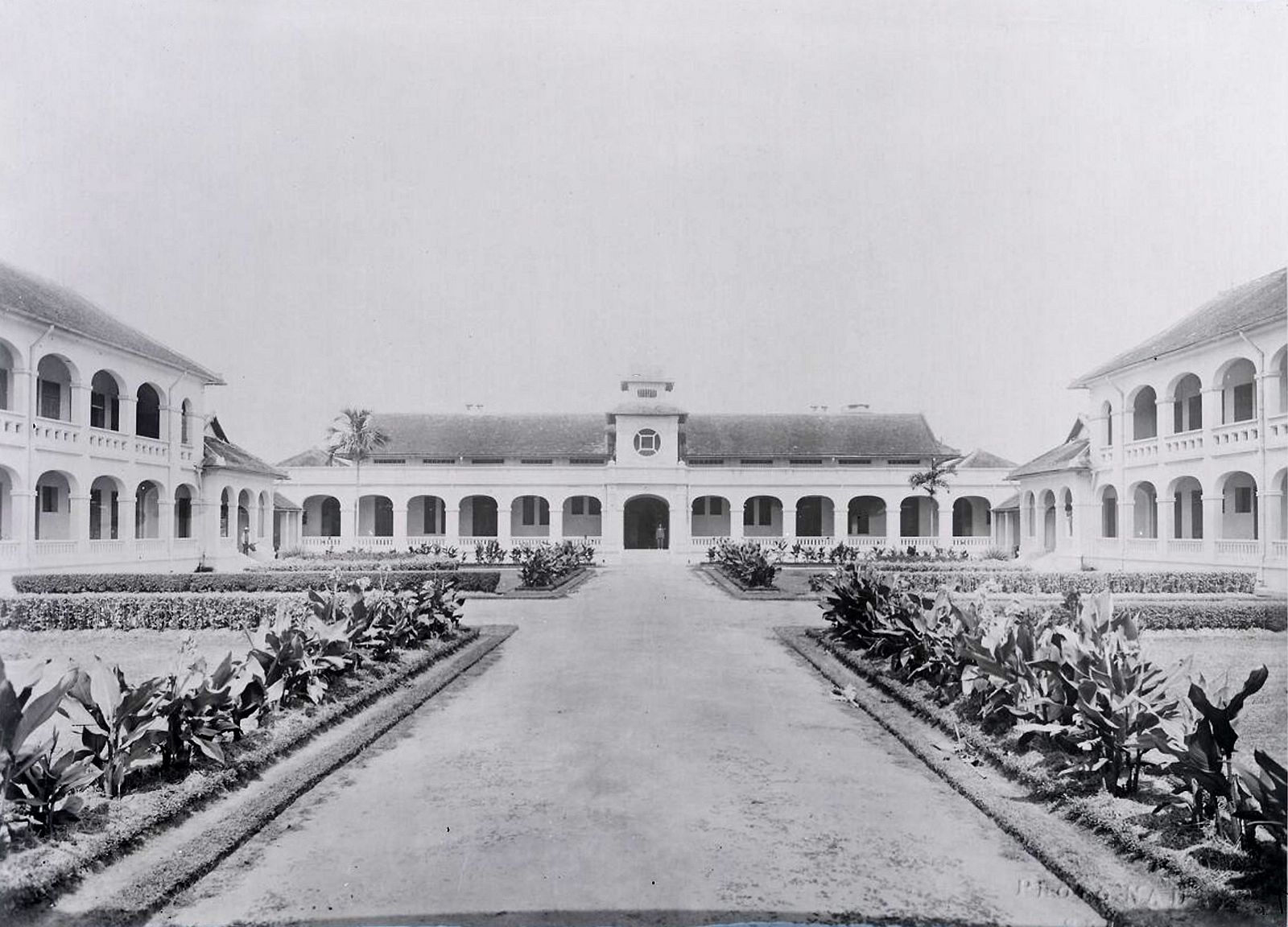 The governor at that time, Blanchard de la Brosse, named the school Lycée Petrus Truong Vinh Ky, as a dedication to the Vietnamese Catholic scholar who had written publications to help improve relations between colonial Vietnam and Europe, in addition to popularizing quốc ngữ, the Romanized Vietnamese alphabet. The school kept his name for nearly half a century.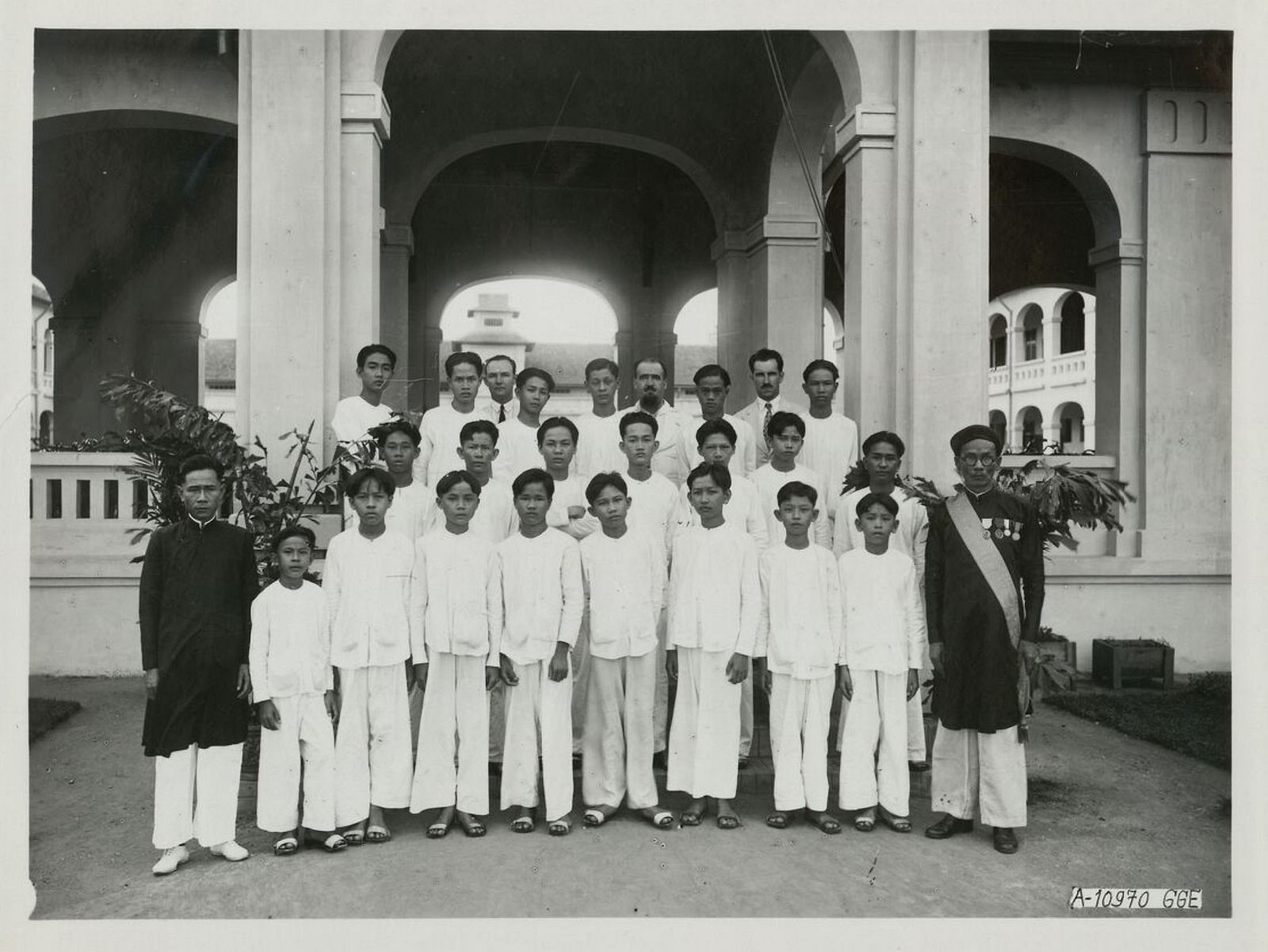 The school was temporarily closed and relocated in 1945 during the war against the French but reopened in Cho Quan 1947.
After the American War, it was renamed after Le Hong Phong, a former general secretary of the Communist Party of Vietnam. In 1990, Le Hong Phong High School became the high school for high-achieving students that it remains today.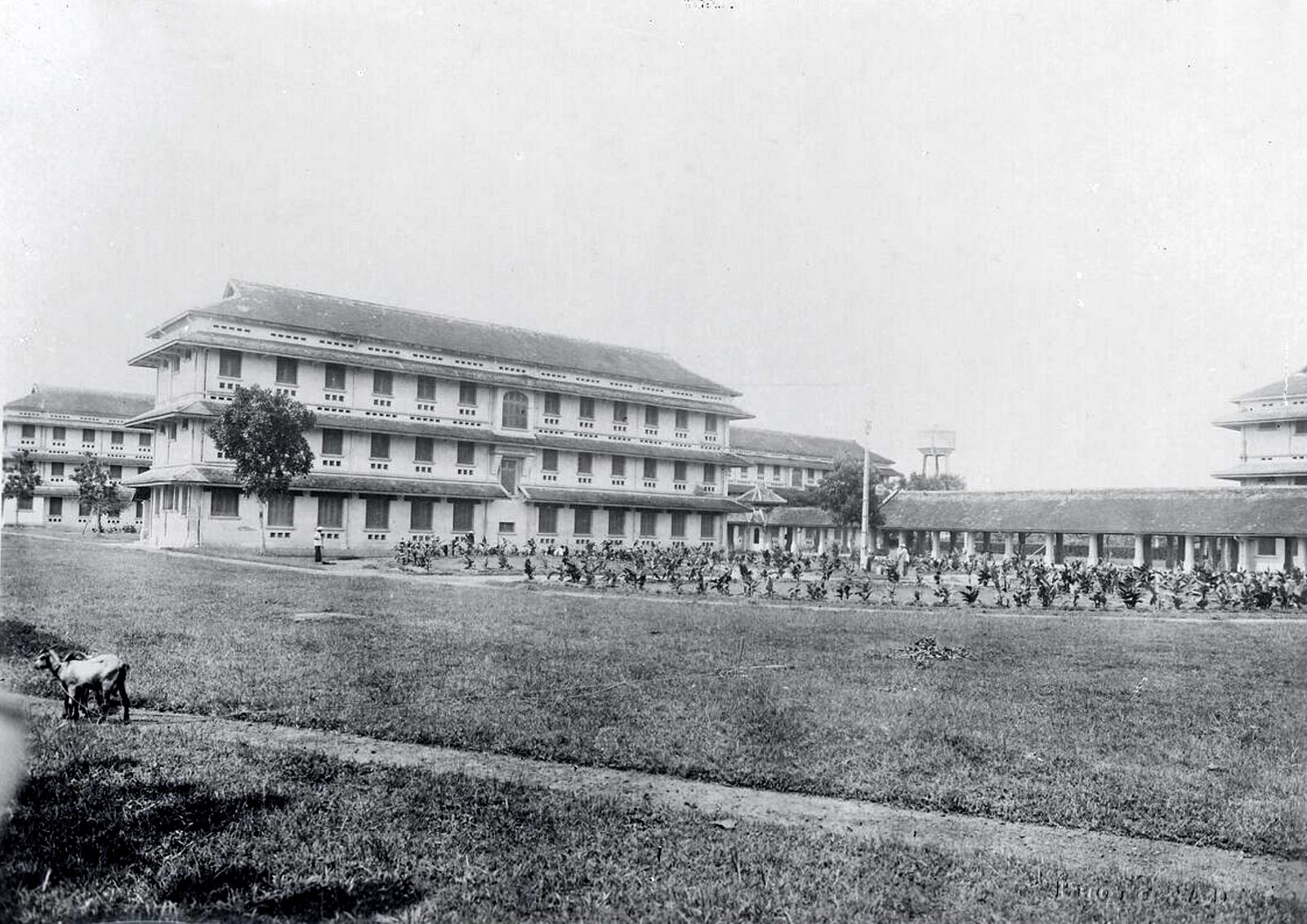 This collection of photos captures the early days of Le Hong Phong, when it was still known as Lycee Petrus Ky and Saigon's urban sprawl had yet to reach it: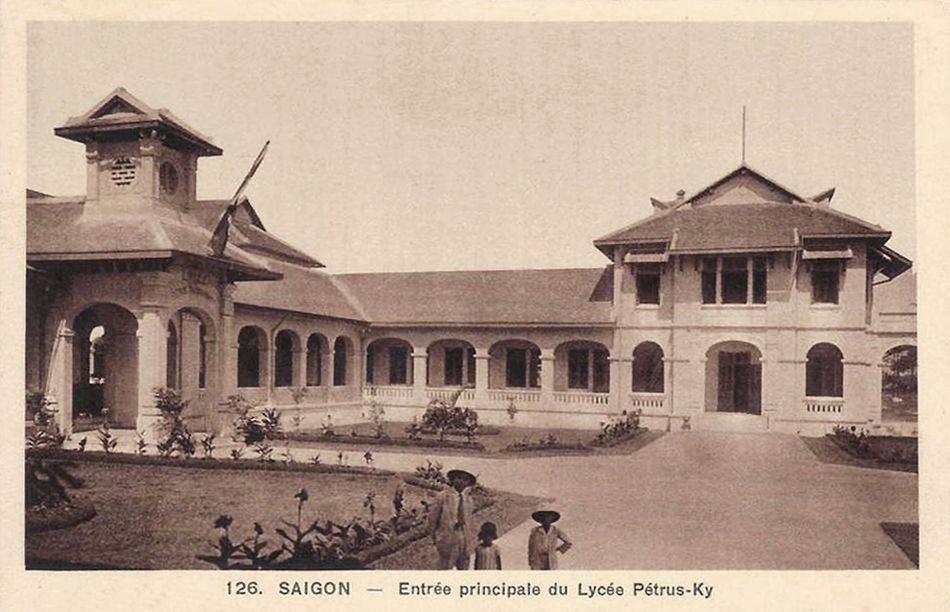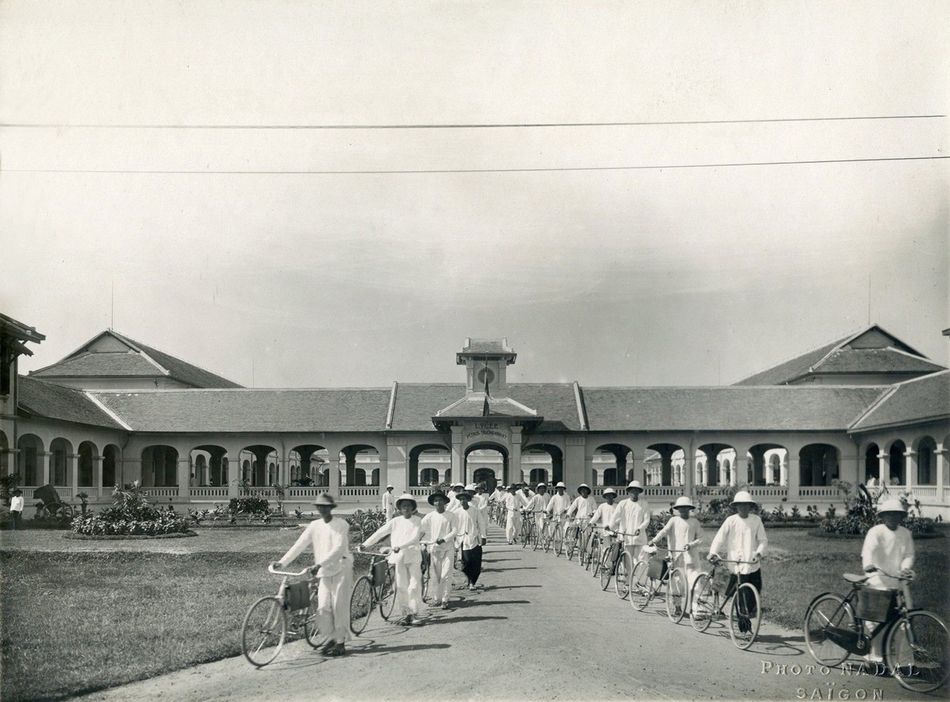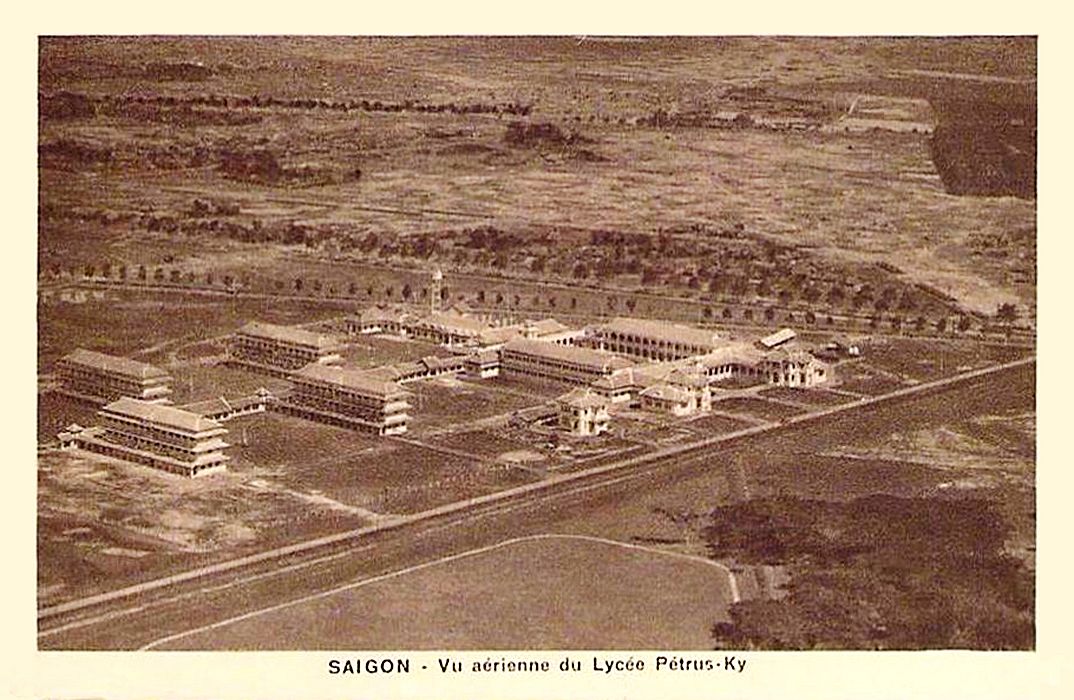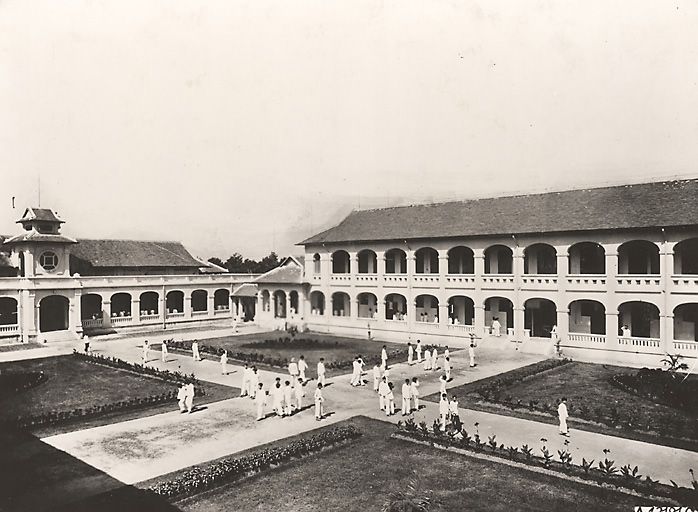 [Photos via Flickr user manhhai]