Inaugurated on July 20, 1885, the Saigon–Mỹ Tho line was the first railway line in French Indochina.
Originally conceived as part of an abortive grand Mekong Delta railway network, the Saigon–Mỹ Tho railway line had a long and difficult birth, marred by bitter disputes between the contractor and the colonial authorities.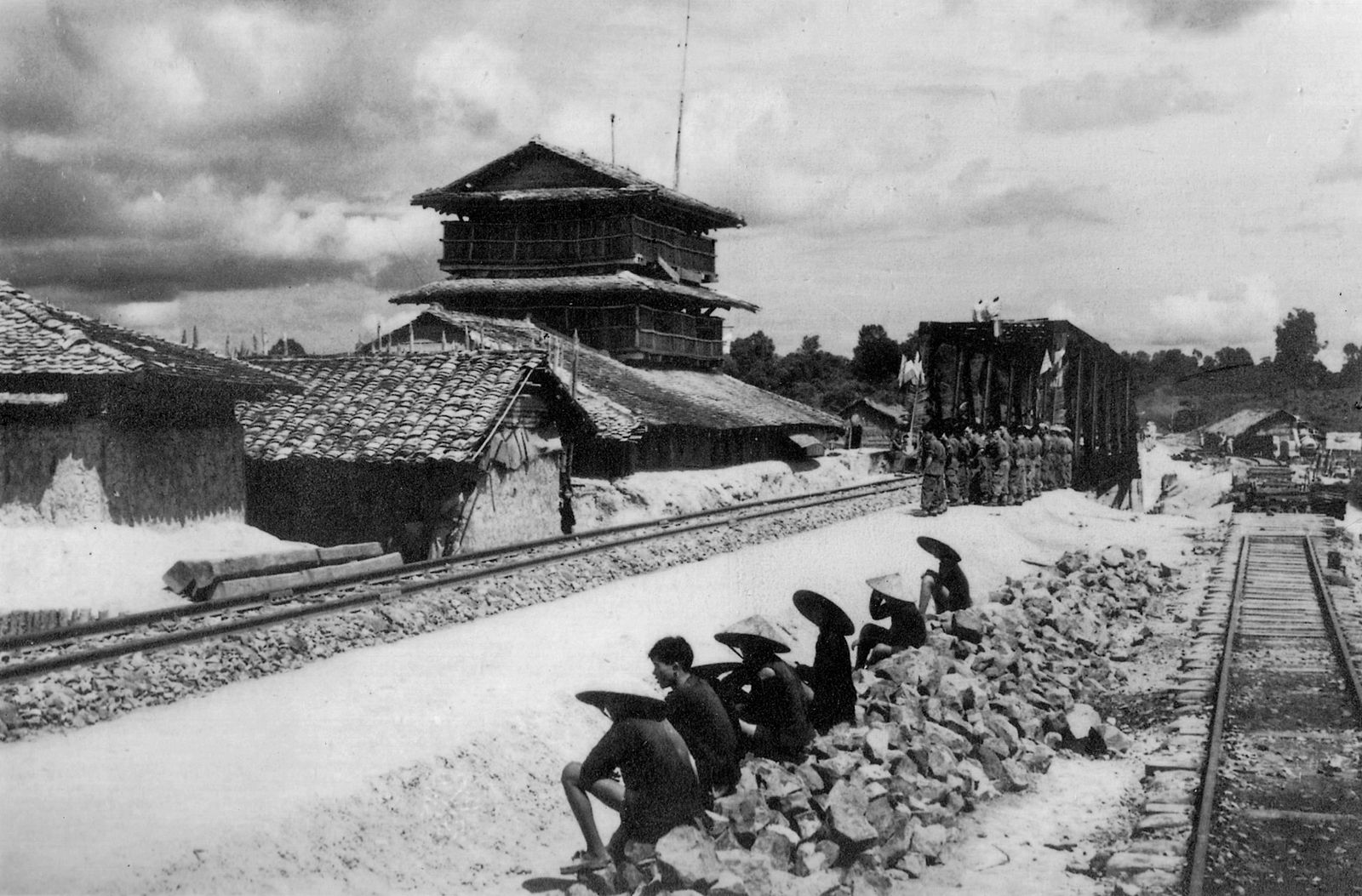 One particular bone of contention was the failure of the Maison Eiffel to compensate for track subsidence on marshy ground, leading to problems with the access ramps of its three metal viaducts at Bình Điền, Bến Lức and Tân An.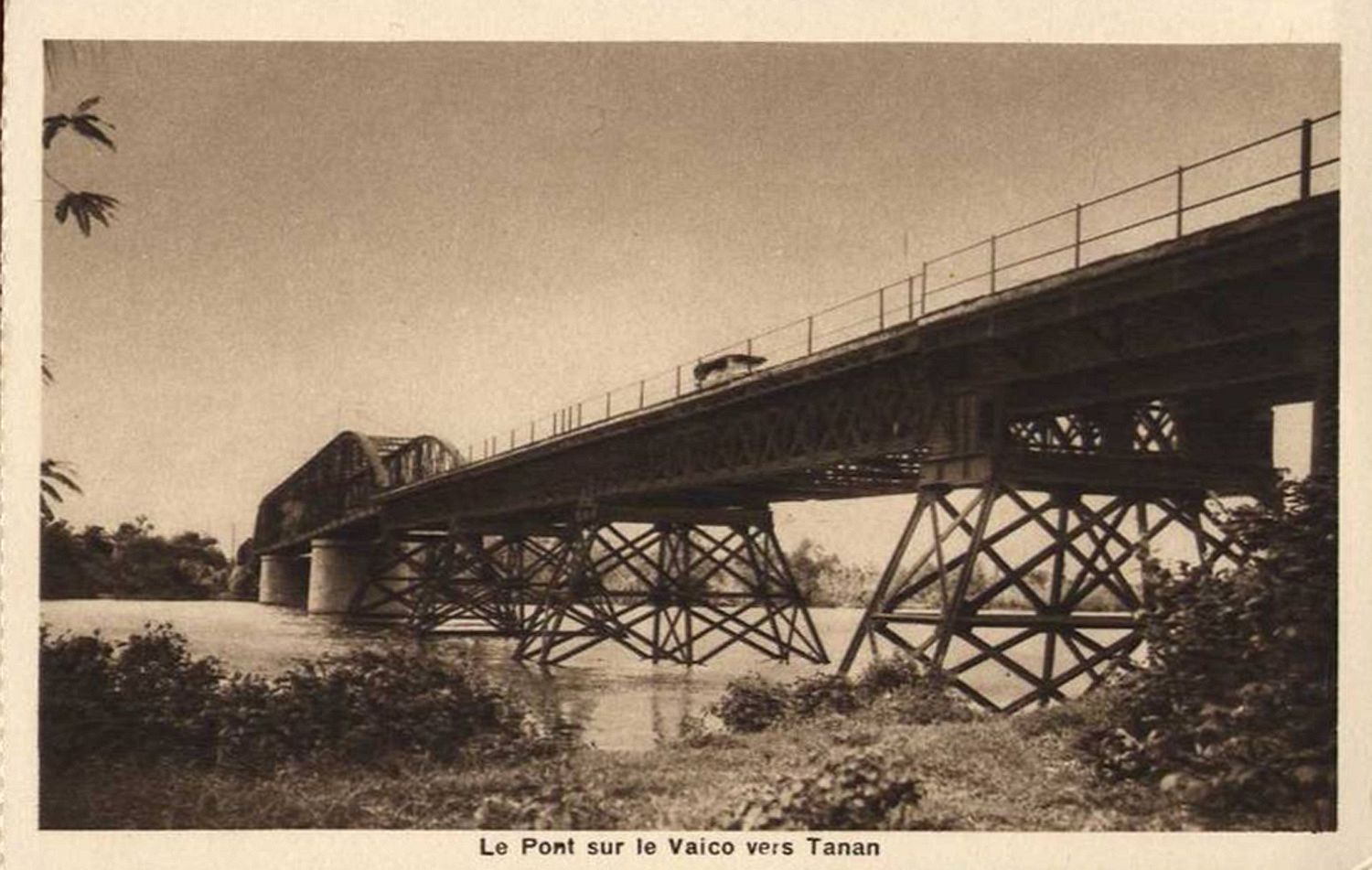 In 1888, the colonial authorities withdrew the franchise from the original operator, the Compagnie des Chemins de Fer Garantis des Colonies Françaises (CCFGCF). The line was subsequently managed by the Saigon tramway operator Société Générale des Tramways à Vapeur de Cochinchine (SGTVC) until that company's demise in 1911, after which it became part of the Réseaux Non Concédés, the network of railway lines operated directly by the Government General of Indochina.
Throughout its history, the line's original 20kg/m rails were never upgraded, rendering it unsuitable for anything other than lightweight rolling stock.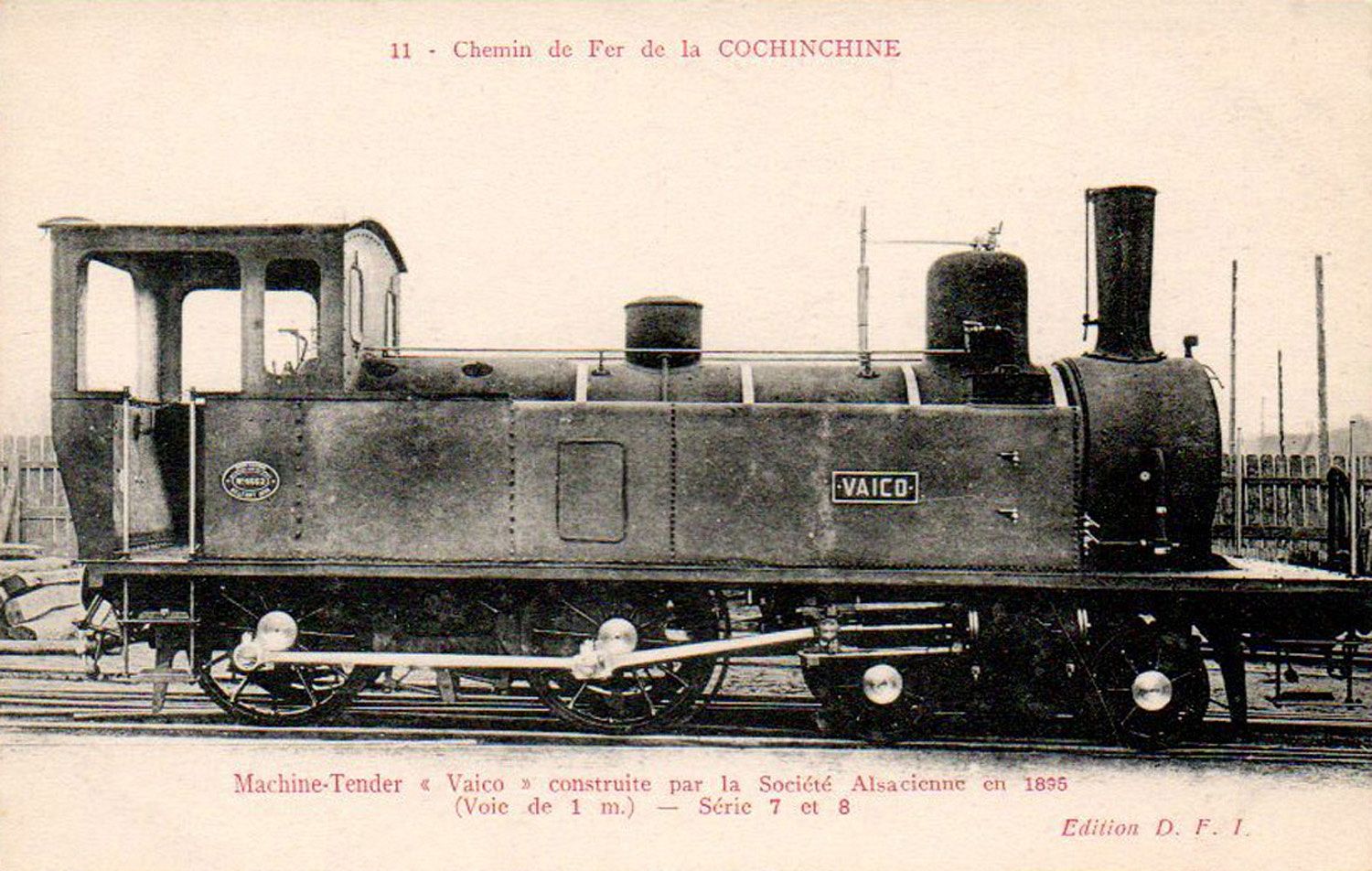 During the 1930s, when competition from road transportation began to impact seriously on passenger numbers and revenue, the authorities responded by substituting Renault ABH-2 300hp diesel railcars for locomotive-hauled passenger trains.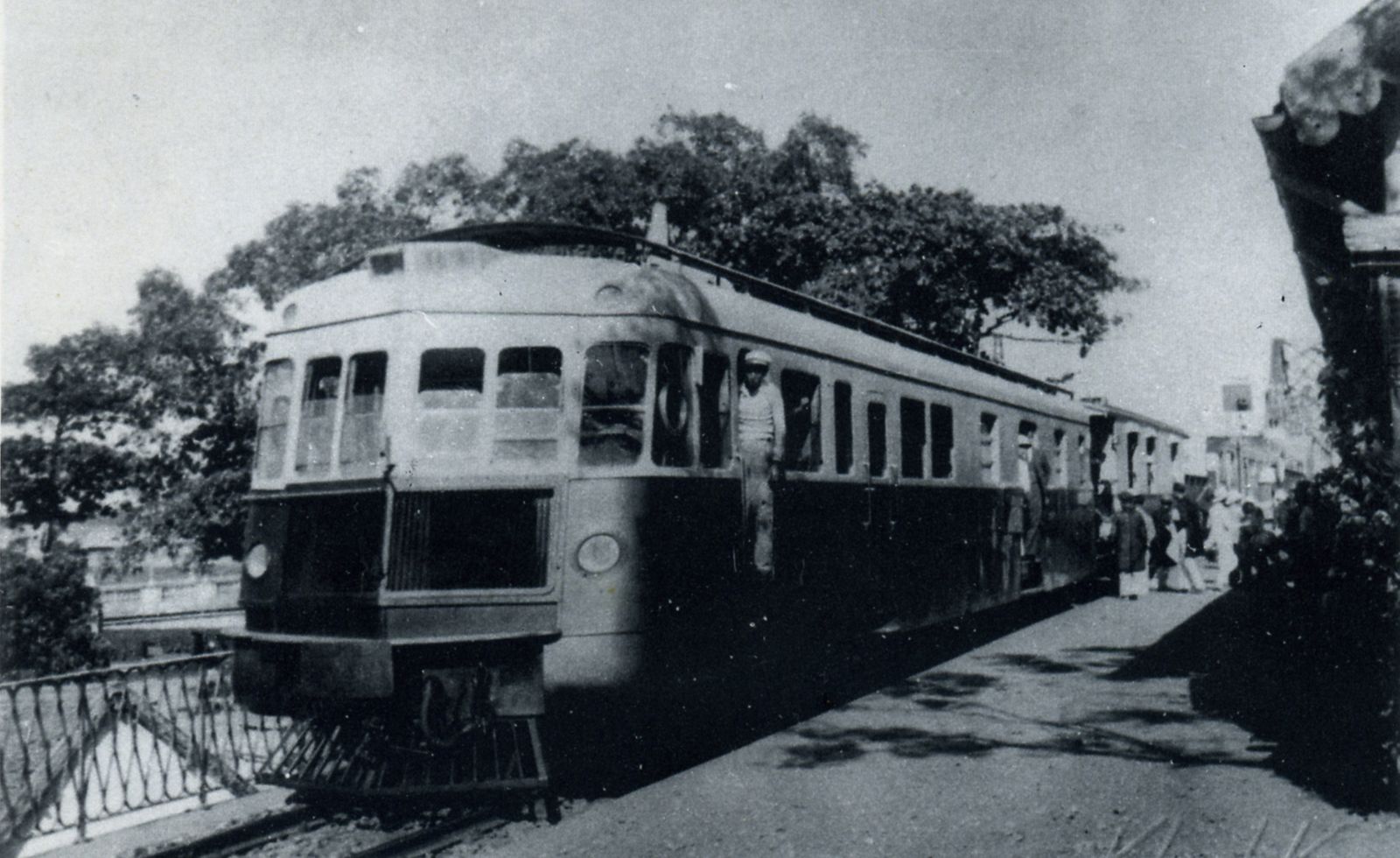 During the First Indochina War, the French military began using the branch to move men and equipment in their campaign against southern revolutionary bases. On several occasions, Việt Minh forces responded by inflicting serious damage on the line's track and bridges, but on each occasion repairs were carried out swiftly and the line remained open for the duration of the conflict.
By the 1950s, the road network in the Mekong Delta had expanded significantly. Lacking investment, the dilapidated line was increasingly unable to compete with faster trucks and motor coaches. With losses mounting, the South Vietnamese Department of Railways (Sở Hỏa Xa Việt Nam, HXVN) opted for closure. The last train from Saigon to Mỹ Tho ran on June 30, 1958.
However, that wasn't quite the end of the story. The railway track from Saigon to Chợ Lớn (km 6) and Phú Lâm (km 8) remained in place after 1958 and continued to function intermittently as a local freight spur until at least 1970.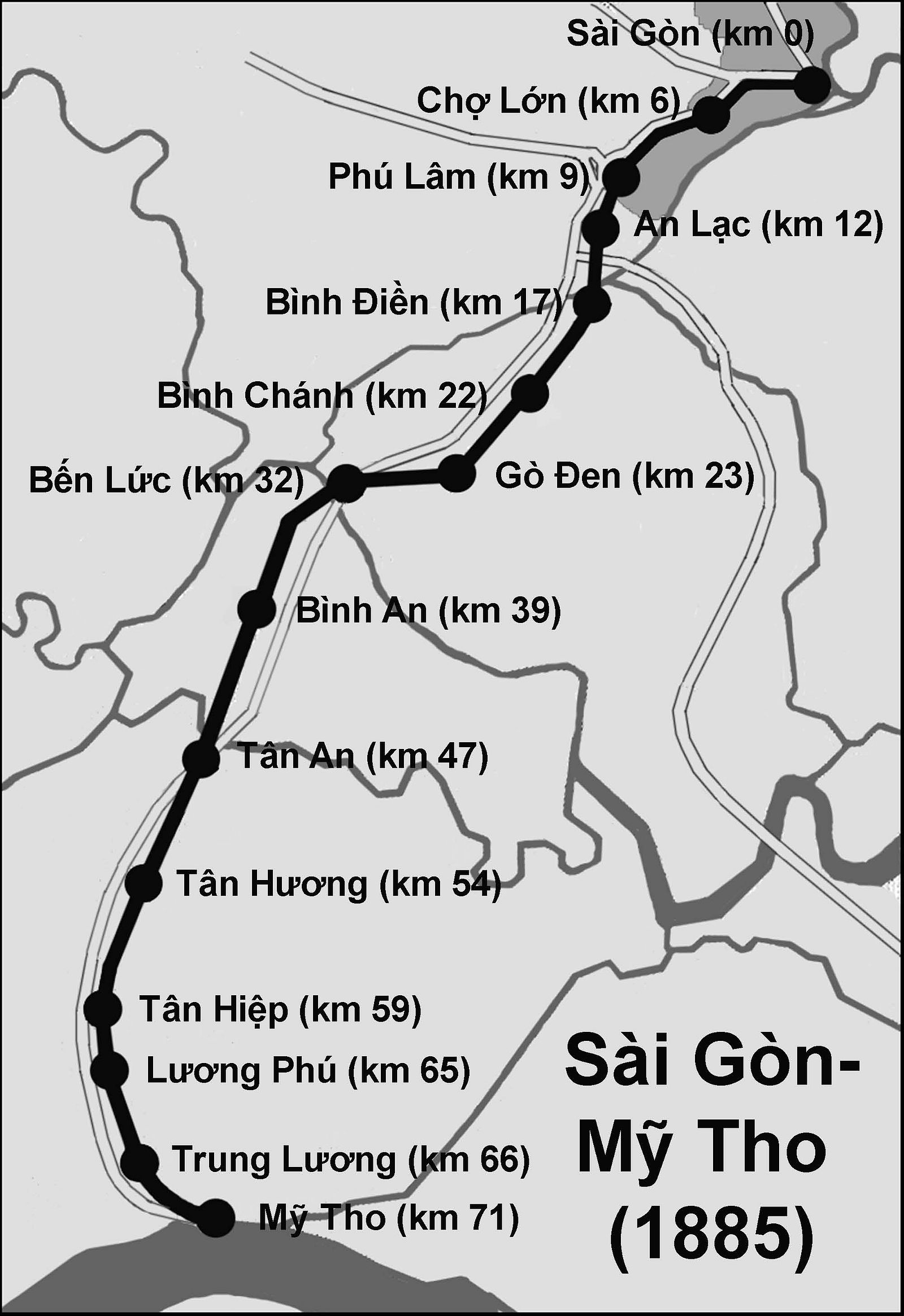 Tim Doling is the author of the walking tours book Exploring Hồ Chí Minh City (Nhà Xuất Bản Thế Giới, Hà Nội, 2014) and also conducts four-hour Heritage Tours of Historic Saigon and Cholon. For more information about Saigon history and Tim's tours visit his website, www.historicvietnam.com.
---

Related Articles:
---