Thousands of dancing fans gathered before an enormous digital cube covered in screens displaying memes, video game cutscenes, clips of endorphin-addled cartoon cats and random flashings of screensaver-esque visualizations while synthesizer strings slithered across a thumping bassline punctuated with warped blurts distorted to the point of warbling. This overwhelming performance was all controlled by the fingertips of one man: Deadmau5.

Known almost as much for his helmet, which resembles a wonked-out Mickey Mouse, and elaborate stage theatrics as he is for his high-intensity music, Deadmau5 is one of the biggest DJs in the world and a torch-carrier for a genre that has become the defining sound of the decade, both here in Vietnam and abroad. He will make his first appearance in Saigon next week, as electronic dance music continues its dominance in clubs and headphones across the city.
A brief history of electronic music
For the majority of music listeners, electronic dance music has a "you know it when you hear it" distinction: pumping basslines, a confluence of synthesizers, repetitive rhythms and altered vocal samples all churned out by digital instruments at the control of DJs who have long since eschewed physical records for the sake of increasingly complex equipment. It is a genre with roots dating back to 1970s disco and synthpop and includes, or at least stands adjacent to, subgenres such as techno, house, dub, trance, and drum and bass, depending on who one asks.
It has been the global music genre for the better part of a decade, with the financial muscle to prove it. In 2014, the genre was estimated to be worth US$4 billion, and it has only increased in popularity since. In 2017, the top DJs brought in US$298 million, up from US$270.5 million in 2016. The top earner, Calvin Harris, raked in US$48.5 million thanks to mid-six-figure payouts per show and festival bookings that earned him over US$1 million each. Harris, like contemporaries Skrillex, Tiësto, Steve Aoki, The Chainsmokers, Marshmello, Deadmau5 and the recently passed Avicii have become household names as their brand of dance-inducing music continues to rule clubs, festivals and bars, along with advertisements, sporting events and coffee shop playlists.
Electronic music in Vietnam
While it quickly became massive globally, electronic dance music was slower to take off in Vietnam. It may seem to be everywhere now, but its ubiquity took longer to form than in Europe, North America and many other parts of Asia. Many credit DJ Jase Nguyen with helping give it a foothold here. Born Nguyen Thanh Trung, Jase grew up in Saigon but moved to Australia at age 16, where he became immersed in the global EDM scene and began making music himself. When he returned to Vietnam, he helped introduce much of the music he loved. He told DX Mag in 2014: "You could say I started the bass movement in Vietnam (since 2007) — first with The Beats Saigon, which aims to bring more international acts to perform in Saigon, but since international acts come on an irregular basis, I needed a new monthly platform to promote bass events, so I started Bass Republic three years later."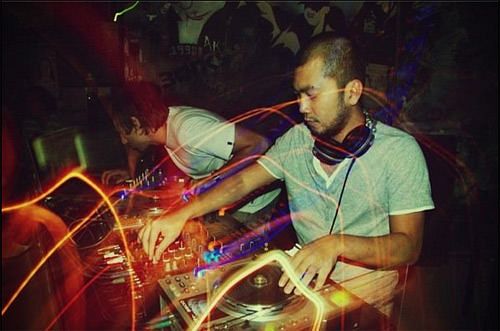 DJ Jase Nguyen. Photo via VietnamNet.

Numerous promoters and artists have followed in Nguyen's footsteps. Heart Beat Sagion, an electronic music collective dedicated to hosting shows and raising awareness of social issues, was founded in 2012 by a triumvirate of artists and promoters from Sweden, Germany and the Netherlands. They tell Saigoneer in an upcoming video feature that they founded the group to help introduce their favorite kinds of music to a place that was lacking it.
Other key figures involved in nurturing the budding local scene through booking and promotion include Swiss native Dan Bi Mong, who opened The Observatory, a crucial venue for shows; the Parisian Ferruzza brothers, Josselin and Florian, who started the Asian Rave Connection; Jakob Lennartsson, who began Saigon Rockers after moving from Sweden to help introduce Jamaican elements of the genre; and Vanessa Le, who brings in international acts with the help of Jase and the Saigon Rockers through her collective the Institute of Lower Learning.
The prominent names performing here in recent years serve as proof of the scene's increasing popularity. Vietnam has hosted international superstars like The Chainsmokers, Daedelus, Tiësto, Steve Aoki, Afrojack, Hardwell,Alan Walker and others. And while not on the same level as the largest events in Europe or North America, several notable multi-day festivals such as Equation, Quest, Sound Stuff and Epizode have welcomed to their stages premier and up-and-coming DJs representing different genres of electronic dance music.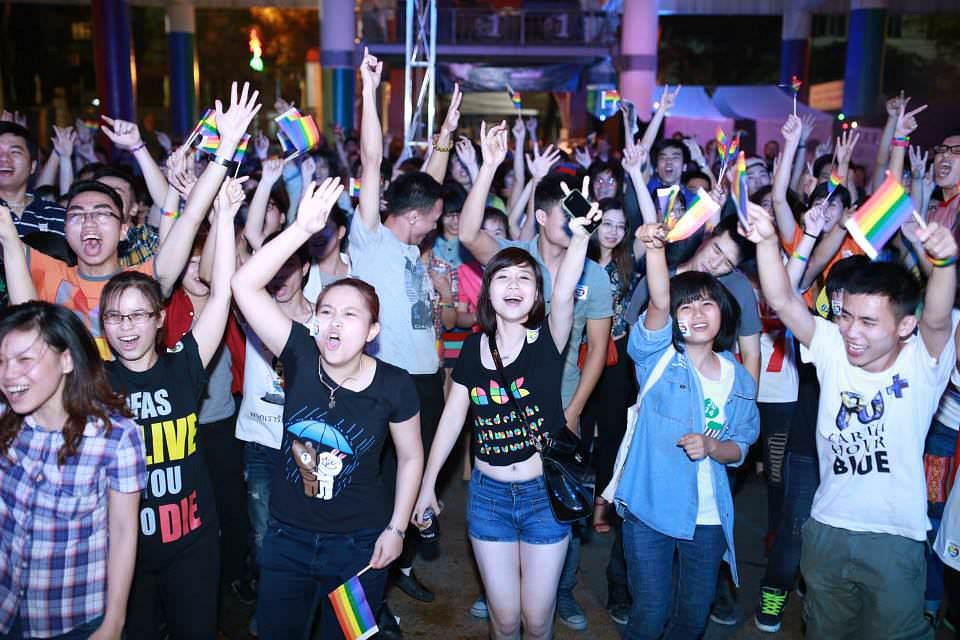 Venues in Saigon have responded to the increased amount of events accordingly. In addition to the aforementioned Observatory, Cargo was a key facilitator of big shows when it was open. The role of those two now-shuttered locations may be taken up by newly opened Arcan while older, established clubs like Apocalypse Now, Lighthouse, Envy and Spark have seen a shift in the music they play to cater to the electronic dance music trend. Moreover, different Vietnamese-language publications and websites have also emerged to support the scene and connect fans. For example, Seen in Saigon, Nyctophilia Mag and Facebook groups like Vietnam EDM Festivals disseminate information about new artists and performances while fostering conversations on music.
Homegrown talent
As the above names suggest, electronic dance music here has been largely a foreign affair in terms of performers and promoters. Even the audiences at times skew towards expats, with the guys from Heartbeat admitting to Departure Mag that while "nowadays we have more Vietnamese staying longer and dancing the hardest of all," by the end of the night the crowds resemble a sea of expats.
One major exception to the foreign-driven scene would be the ubiquity of Vinahouse. Anyone who has ever passed a beer club, dance hall, gym or street shop will recognize the brash, monotonous blaring of this uptempo music. While many criticize the music as derivative and failing to introduce any creativity or nuance while prioritizing externals like performers' appearances and personas over artistry, there is no denying its ability to get locals onto dance floors.
While none have yet to achieve global stardom, Vietnamese DJs are becoming more popular within the country as they continue to hone their talents, building on Vinahouse conventions and borrowing from outside influences. Artists such as SlimV, Thien Hi, Hoang Anh, Swainz and KSK have been gaining traction, for example. While oftentimes female DJs here are booked simply for how they look in a low-cut shirt and short skirt, a number of artists are getting their deserved recognition and increased opportunities to be valued as more than mere eye-candy.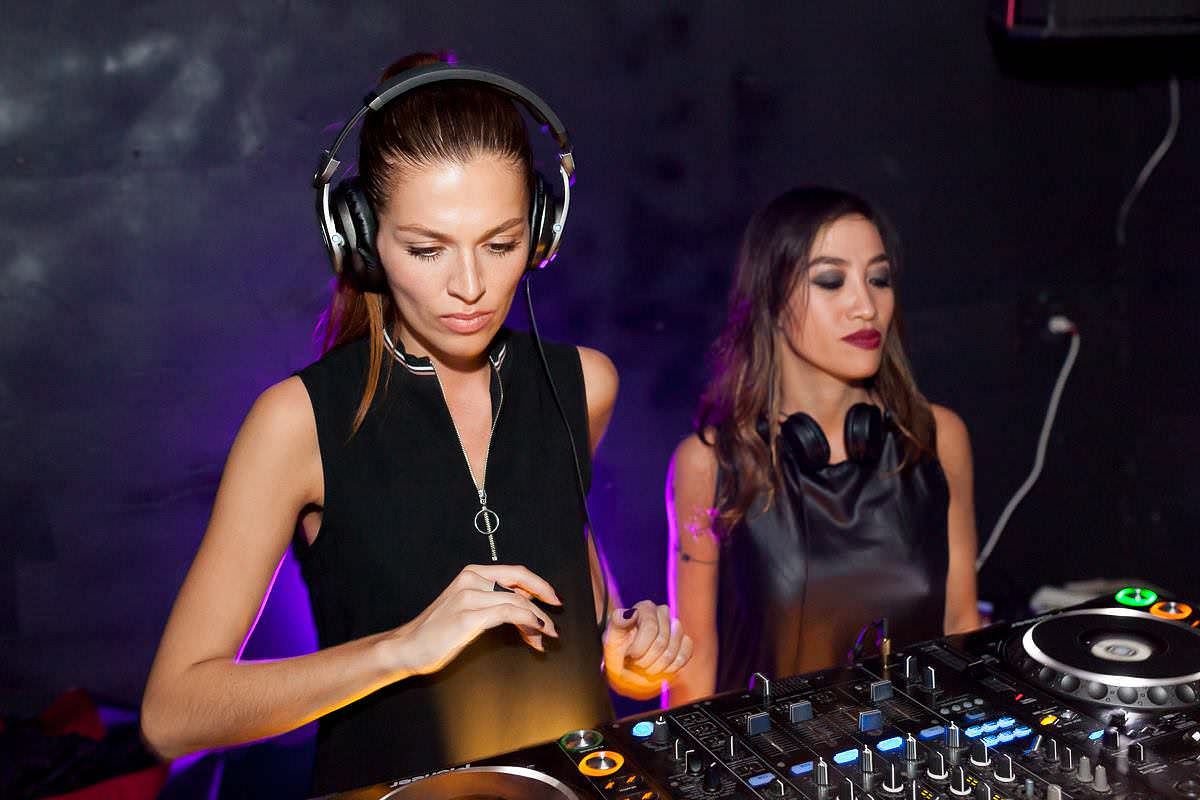 Meanwhile, the television show The Remix which invites local artists to re-imagine popular songs through the lens of electronic music, is one of the highest-rated shows in Vietnam, and further proof of the genre's move into mainstream prominence. Similarly, many standards of the genre have influenced more traditional pop music in the same way they have sneaked into productions by global stars like Britney Spears, Rihanna, Jay-Z and others.
Even with the positive buzz surrounding electronic dance music in Vietnam, there is no guarantee it will progress in a similar way to the west, with native populations digging beyond mainstream acts and developing a rich underground scene filled with innovation and local talent. Such a progression will take time. Tomo Huynh, an electronic music enthusiast who grew up in America surrounded by the rich Detroit techno scene but has lived in Saigon for more than 10 years, explains to Saigoneer: "Vietnamese will need to be exposed to better music for a few years first, and then they can build on that influence. In other cities, you had central clubs where tastemakers played out, and radio stations that everyone listened to. A lot of things are lacking here culturally."
Deadmau5 Arrives in Saigon
It is within this climate that global superstar, Deadmau5, easily one of the most famous electronic music acts, comes to Saigon. Considering his success and Vietnam's fast-growing market, it was only a matter of time before the 37-year-old Canadian, born Joel Thomas Zimmerman, made it here. He was at the forefront of the genre known as dubstep when EDM broke into the public conscious a decade ago. He has played some of the world's largest festivals while racking up six Grammy nominations and becoming a pop culture icon. His expansive stage shows, swaggering online persona, a penchant for rockstar excesses and prolific release schedule, which includes remixes and collaborations, have all helped influence and shape the genre.
In coordination with his record label mau5trap, Deadmau5 will perform two nights in Vietnam — on May 9 in Saigon at the Youth Cultural House in district 1 and on May 10 in Hanoi at The Toilet. Tickets for the Saigon show are available through Ticketbox.
Deadmau5 is tailoring his show specifically for Vietnam in coordination with his own production house. All the audio/visual, lighting and stage design has been customized to his requirements that have never before been seen in Vietnam. The organizer, Greenhouse, explained to Saigoneer via email that the equipment requested was of the highest standards they'd ever seen, and sourcing them presented numerous challenges that they ultimately were able to overcome.
The event is special for several reasons. Dong Nguyen of Loop Central and organizing partner of the show says it will be a boundary-pushing affair "especially since we are promoting him as a solo show instead of being part of a full-on music festival line-up. This gives the fans a close-up and personal encounter with him which is very rare to see around the region, let alone Vietnam."
Deadmau5's arrival is also noteworthy because of its potential impact on the country's native music scene. Seeing popular megastars live often inspires young people to explore, experiment and create. Ideally, the performance next Wednesday will not be merely a high-water mark for the genre in the country, but a catalyzing moment for a small but growing local scene.
---

Related Articles:
---