It's Tet time next week, and you know what that means: heaps of candied fruits, seeds and even vegetables in various shapes and colors.
Homemade candied treats, or mứt Tết, are a big part of Vietnam's Tet traditions and childhood memories. Many Saigoneers might remember helping their mother slice coconut flesh, shell lotus seeds, and savor the aroma of brown sugar caramel blooming in the kitchen.
While most families in Vietnam get their fix of Tet treats from unnamed brands, a handful of new startups have started producing their own mứt. Local designer Nguyen Anh Nghiet has created her own version of branding materials for a mockup company selling elegant candied versions of lotus seeds, pineapple and ginger slices.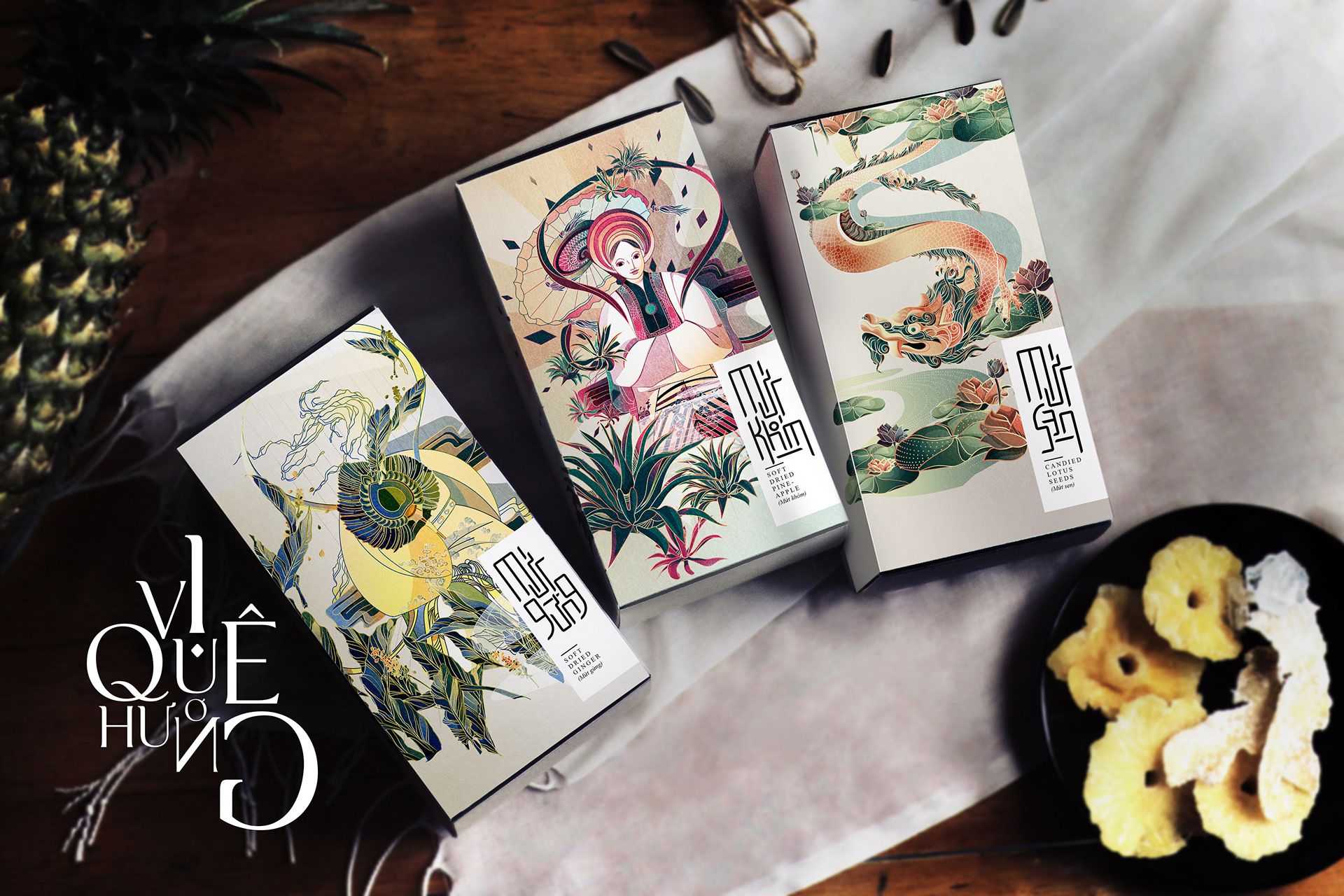 Nghiet was inspired by Vietnamese folktales in her creation of the packaging for fictional brand Nhà (meaning "home" in Vietnamese). The box of pineapple bears the image of the Sun Goddess, while the God of the Wind and the God of Rain grace the cover of candied ginger and lotus seeds, respectively. She chose a detailed hand-drawn style for the illustrations that's reminiscent of drawings on old-school crockery.
See the project's final products below: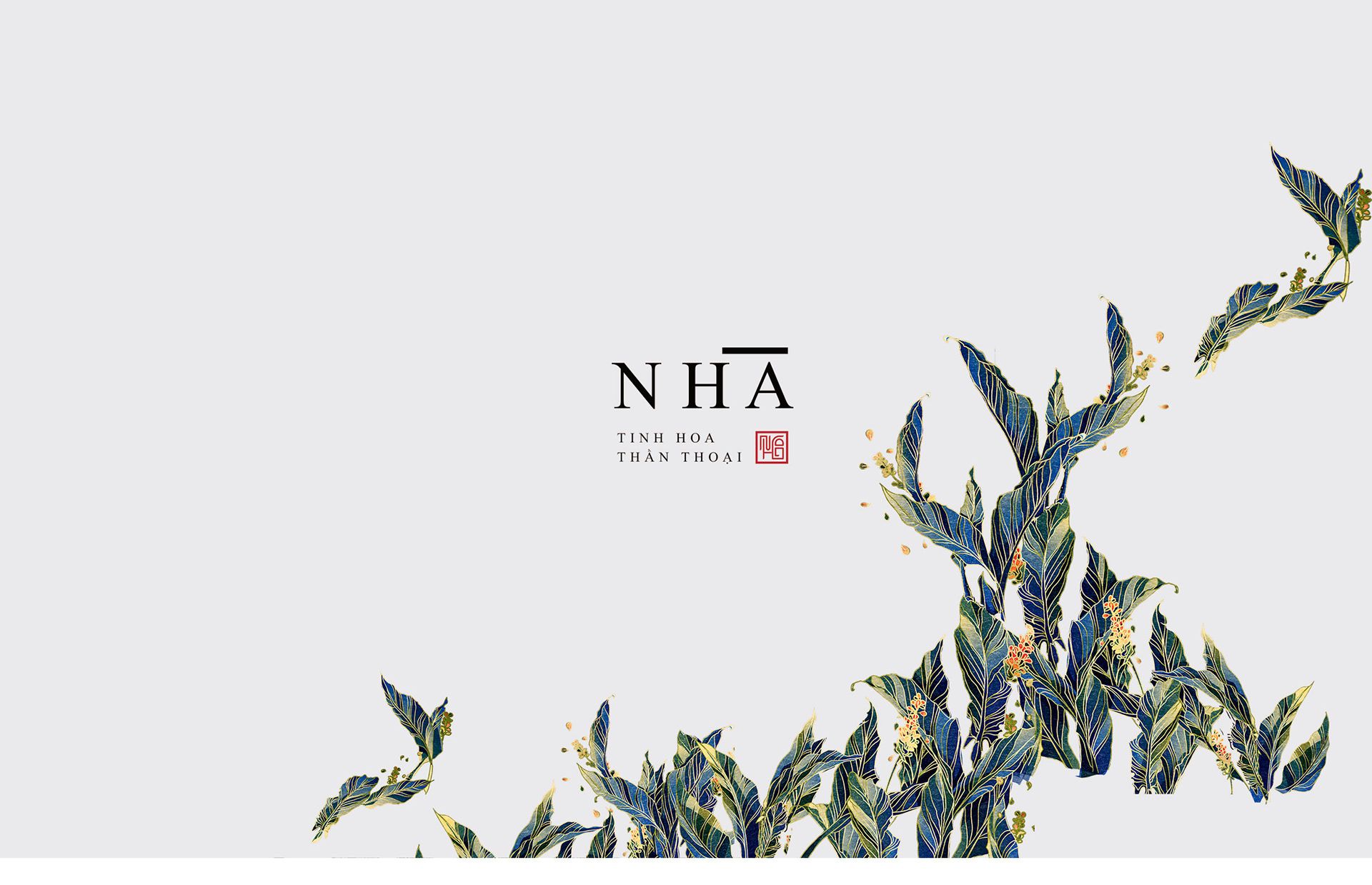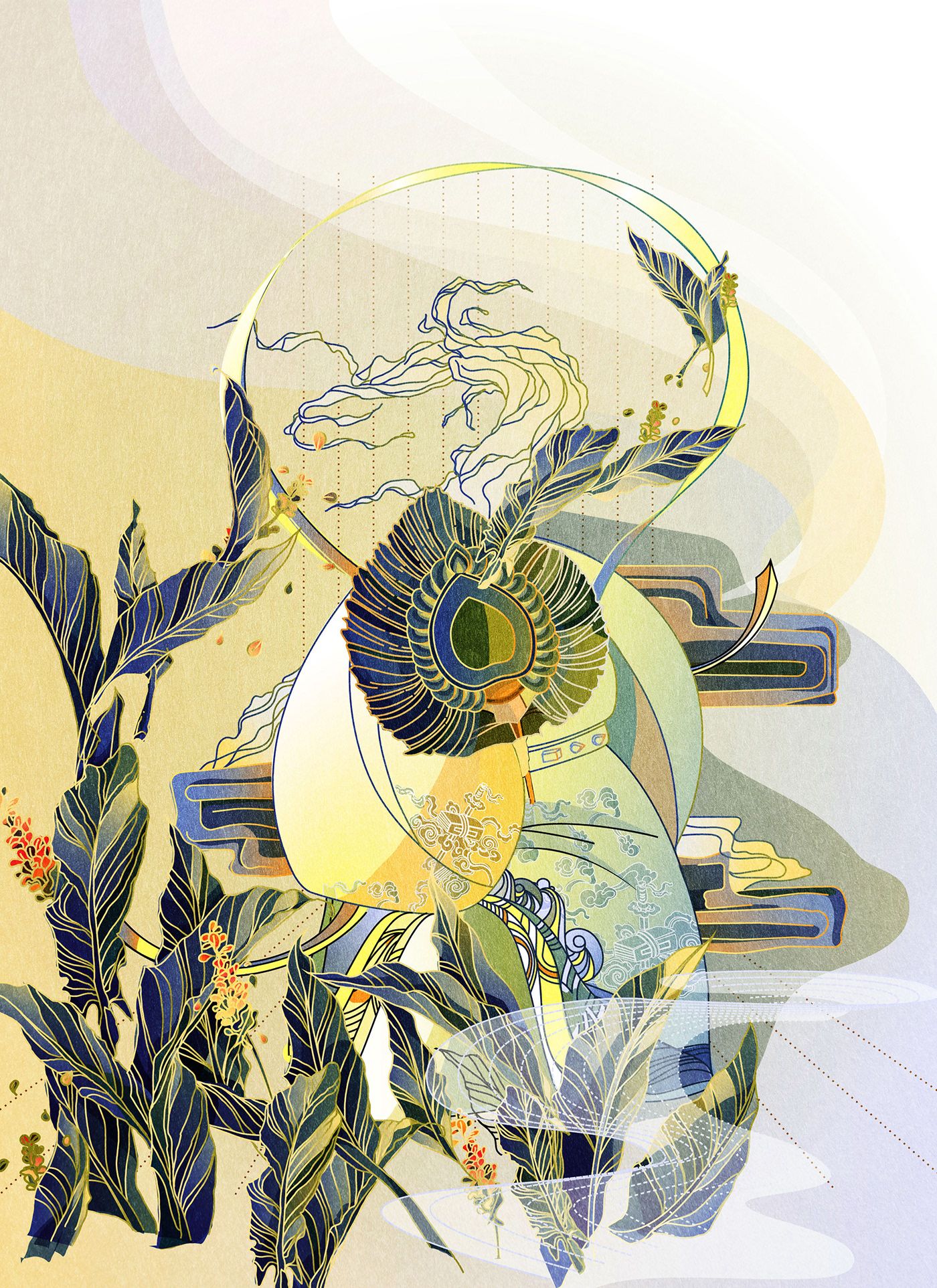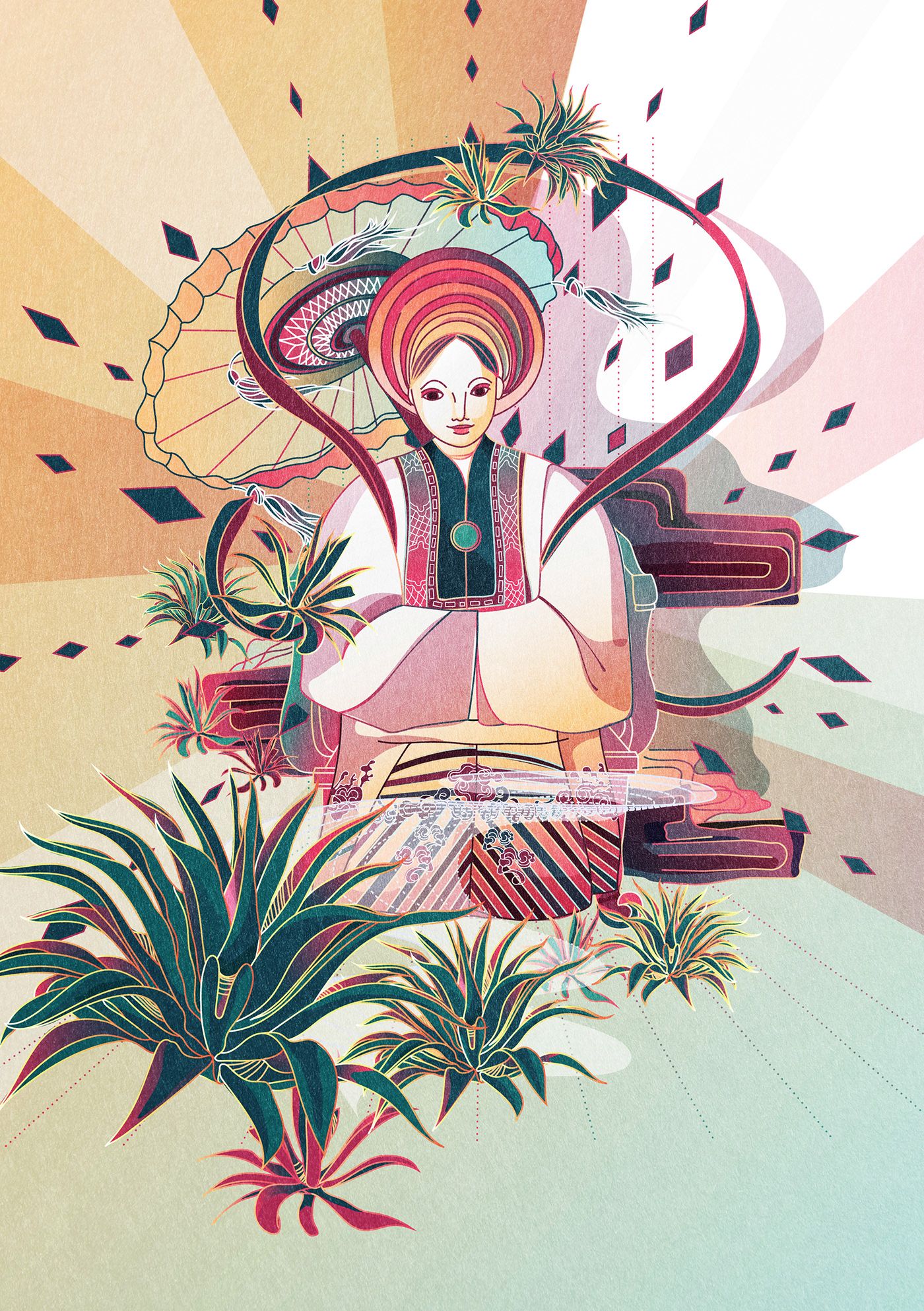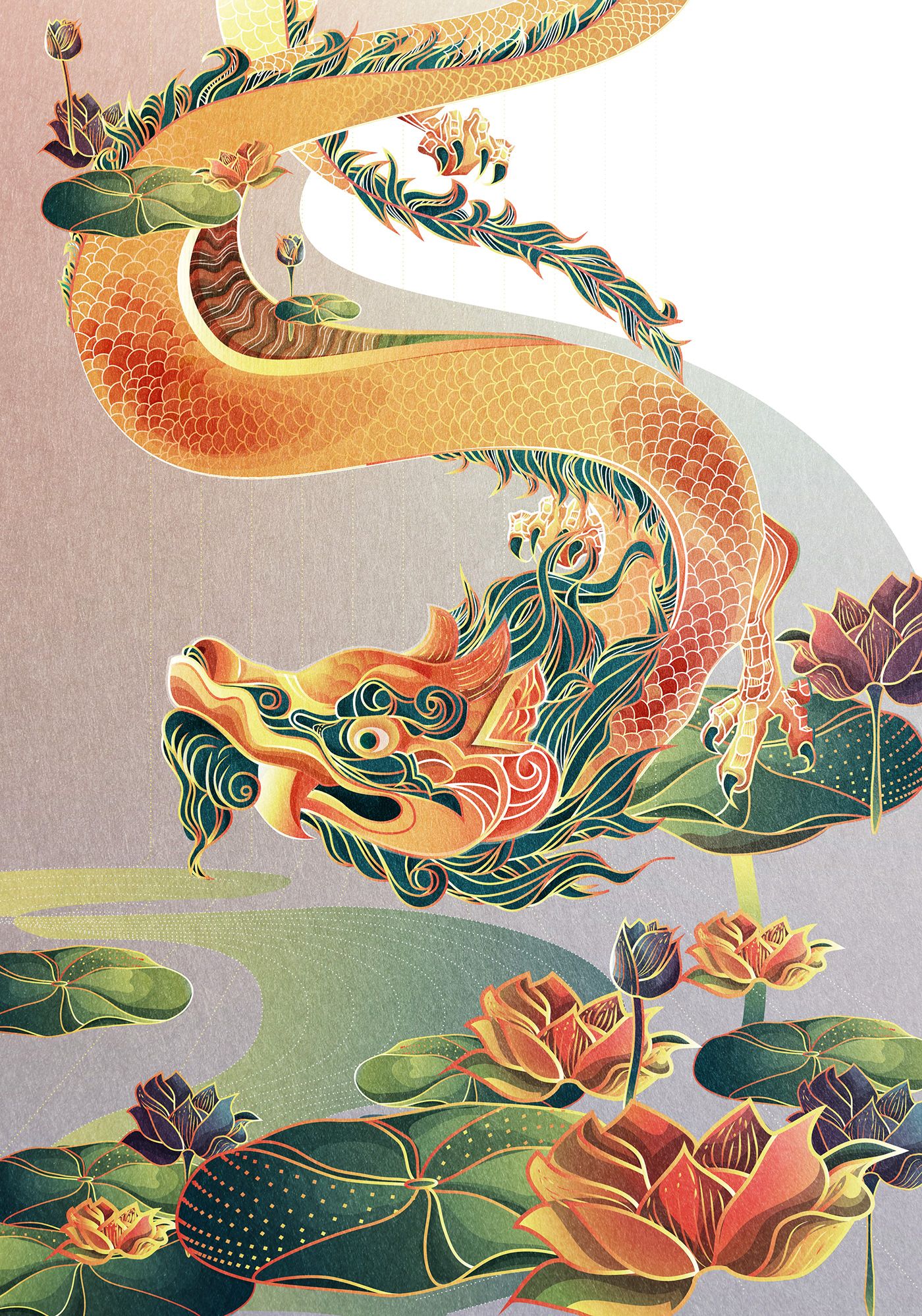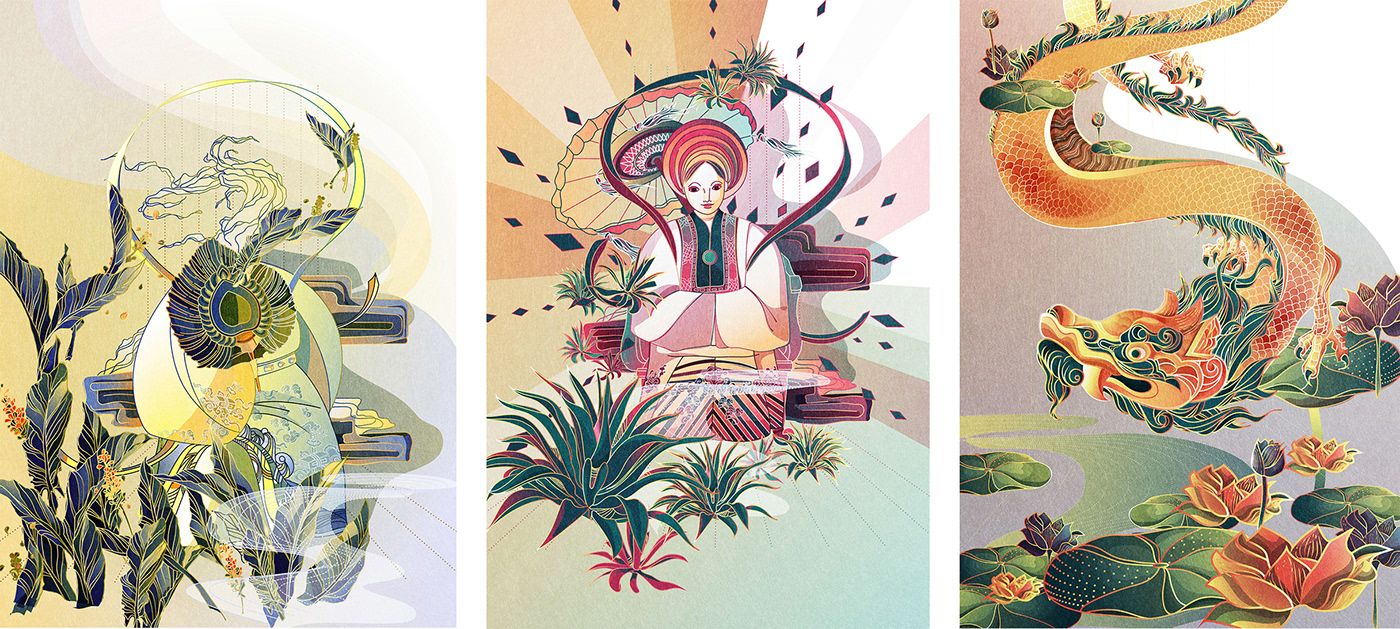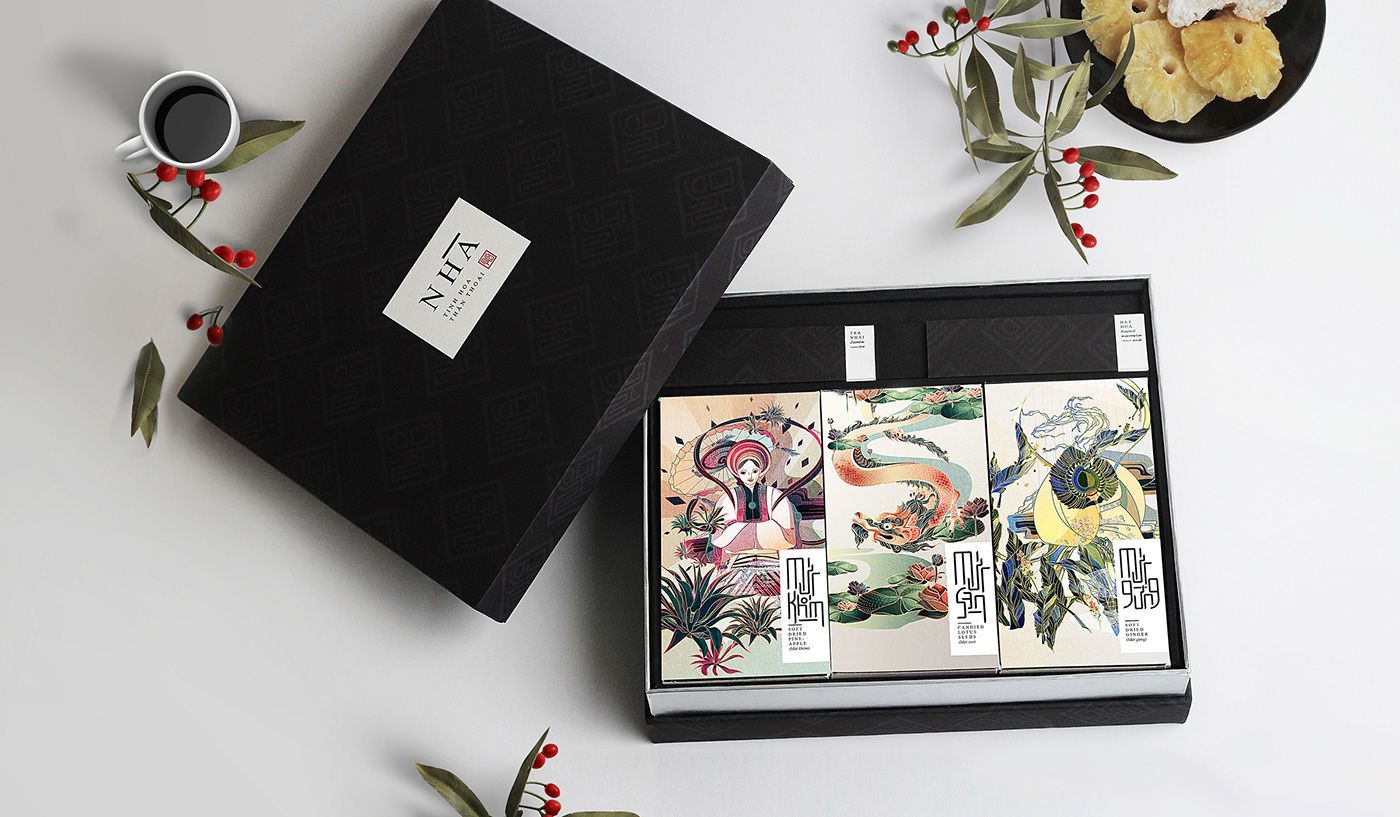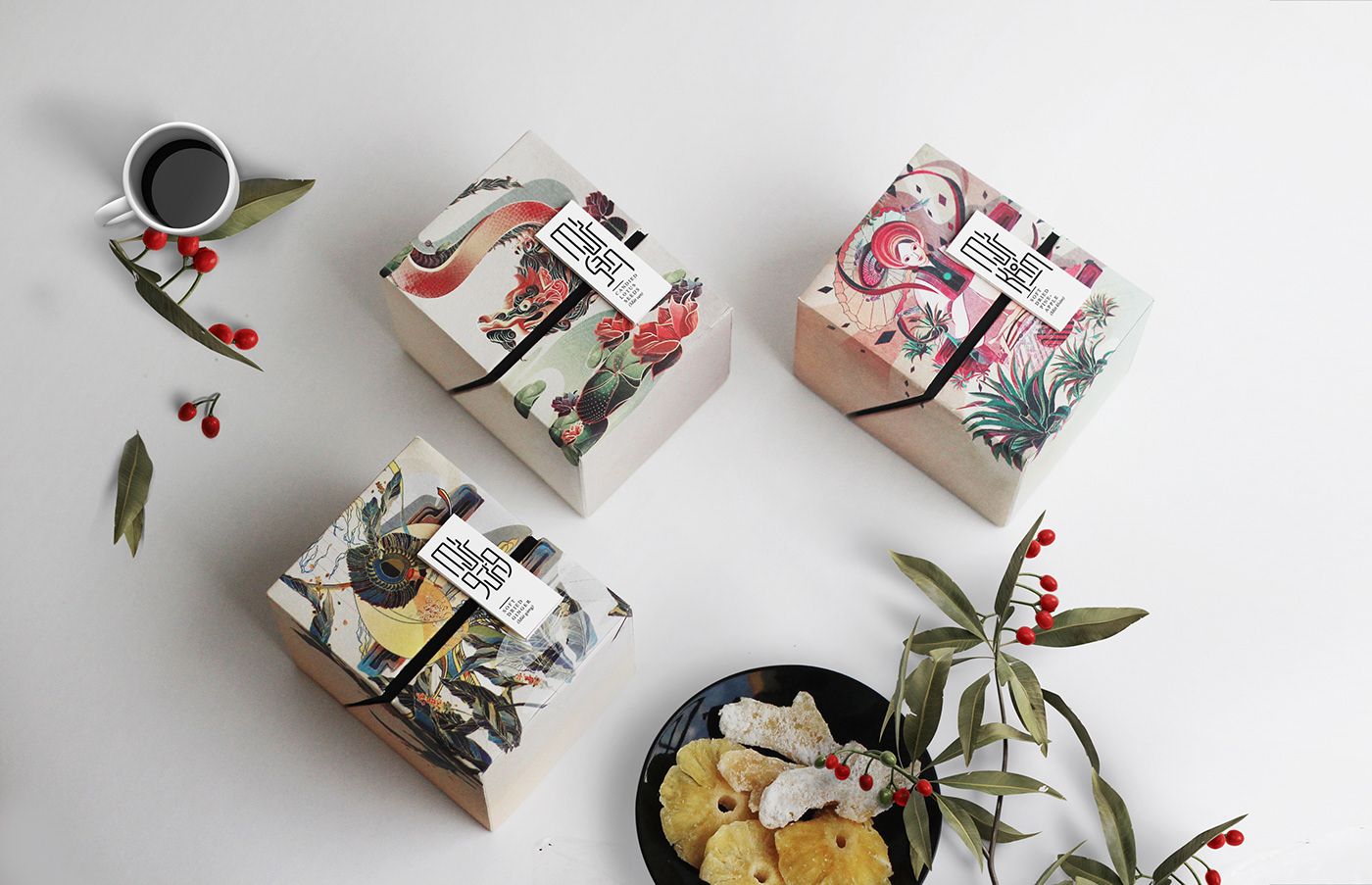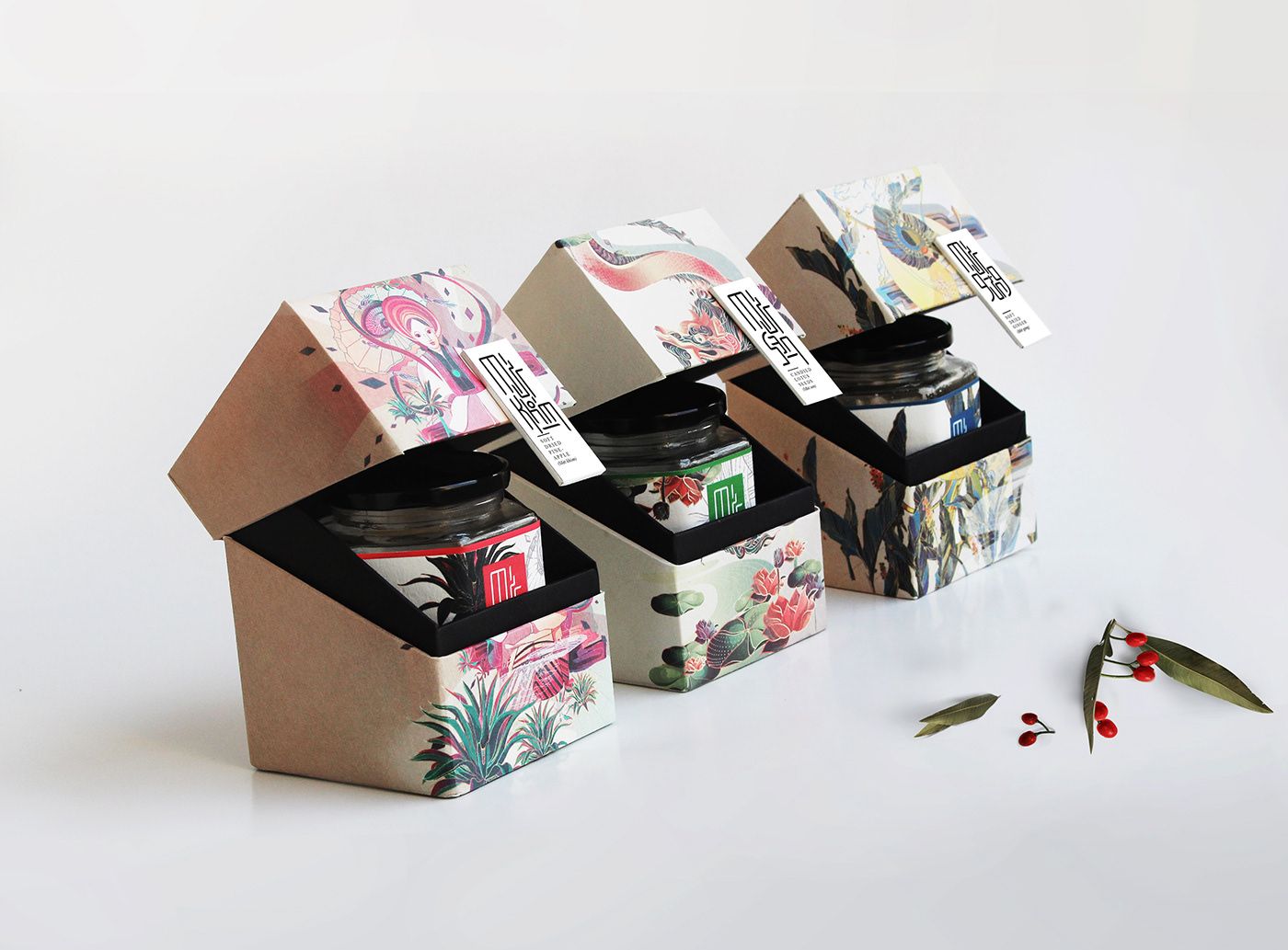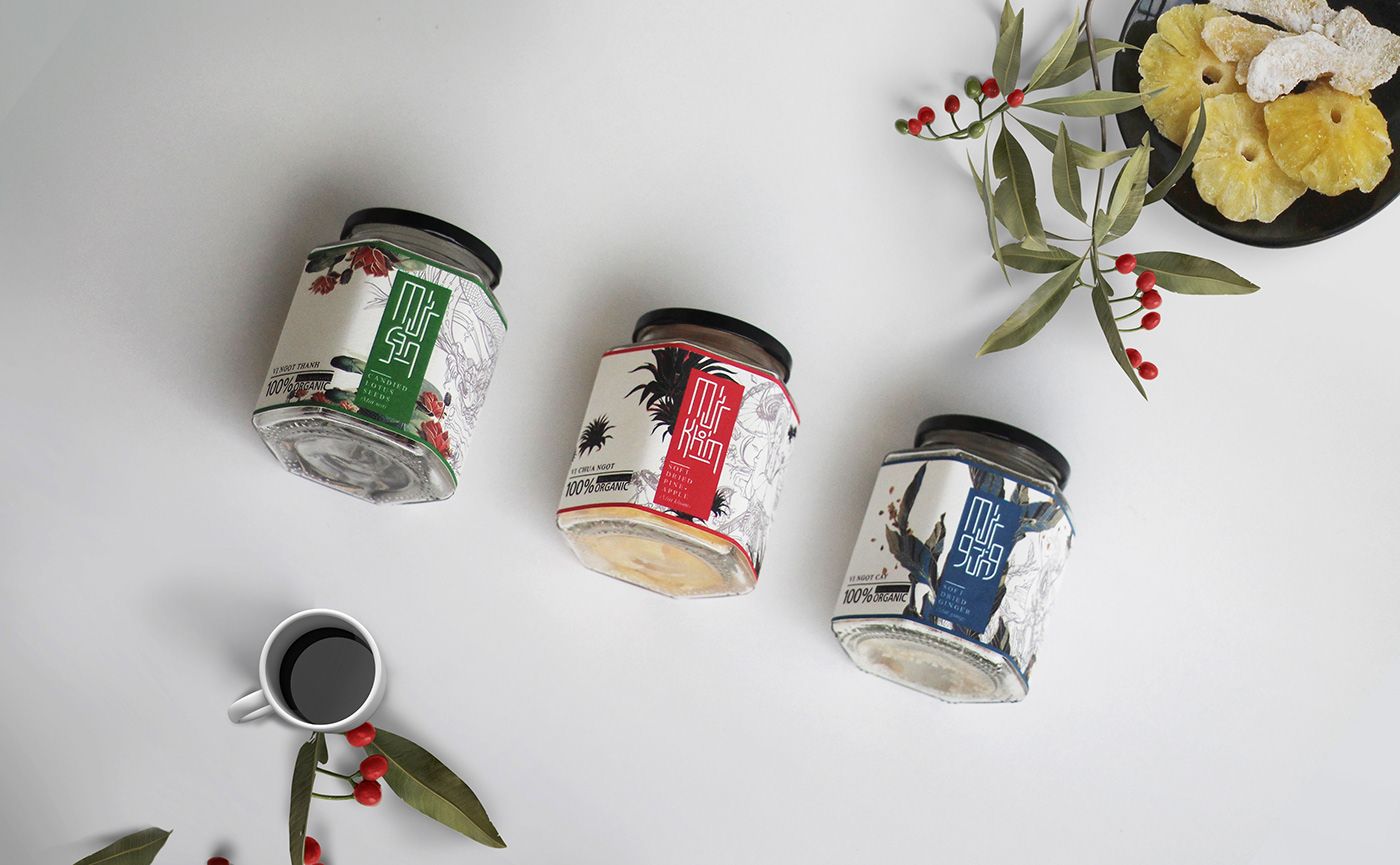 [Images via Behance user Anh Nghiet Nguyen]