Hardcore, indie, metal, folk? The latest compilation album emerging from the capital is as multifaceted as the city itself.
Hanoi has long been considered a center for art and culture, and the city's vibrant music scene is a testament to that tradition. "Ếch Ếch Volume 1," a compilation album recorded and produced by American Alec "Ếch" Schachner, aims to capture the diversity of the capital's musical landscape.
In 2016, Schachner founded a recording studio while he was living and working in the southern metropolis. Two years later, he moved to Hanoi and adopted the name Ếch Ếch for his new recording studio.
"It's just a sound. It's a word that sounds like a sound," Schachner says, as he tries to explain the origin of the name Ếch Ếch, which he says is reminiscent of a croaking frog guiro. "My sister was complaining that people would read it wrong. I never want to translate it to Frog Frog. It's Ếch Ếch!"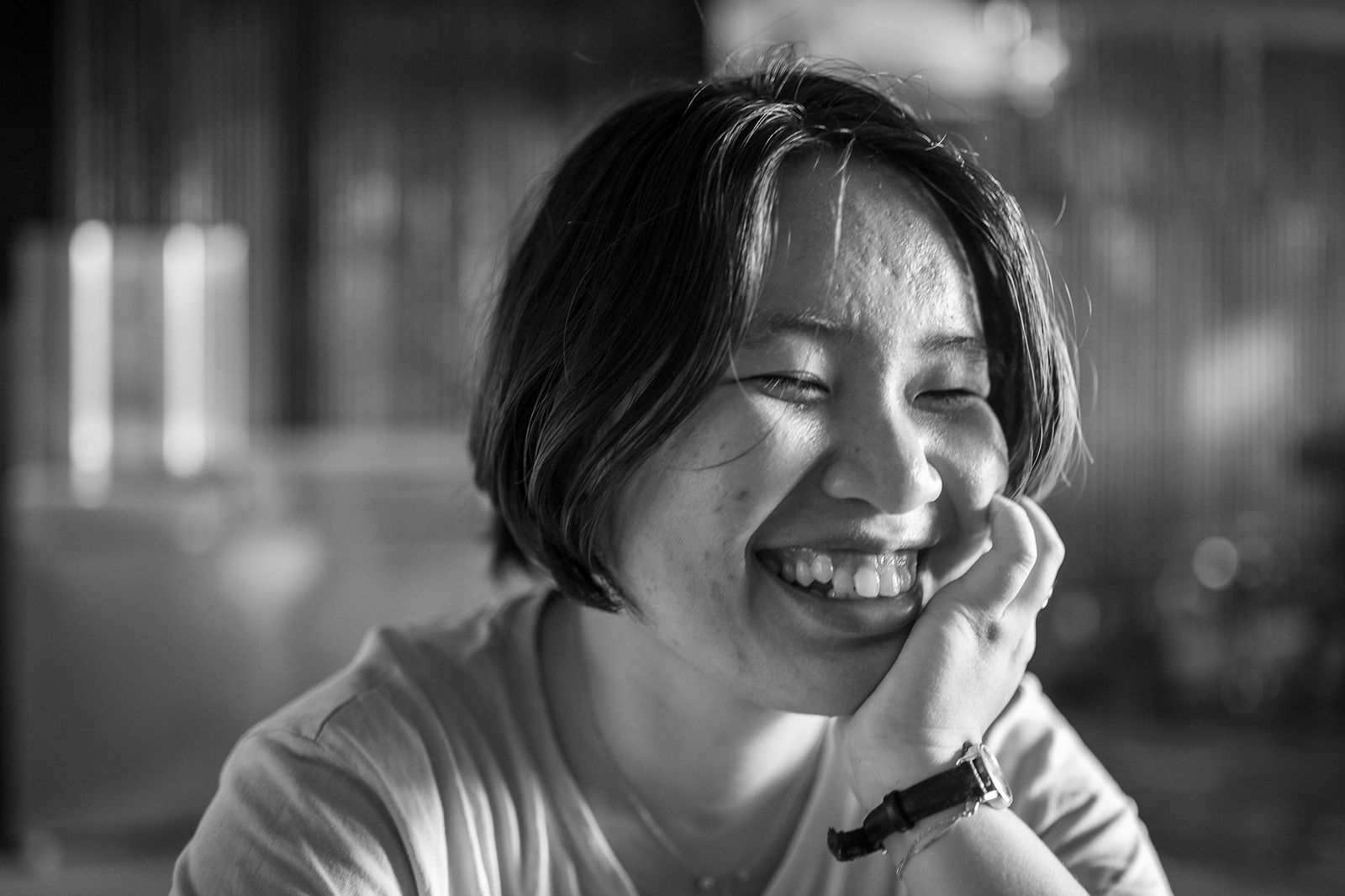 "Ếch Ếch Volume 1" features 18 songs from an eclectic mix of artists, ranging from seasoned performers such as HUB Collective and Red Eyed Rabbit, to "bedroom producers" like Danny Bragg. The musicians' nationalities also vary greatly — local performers such as Ho Tram Anh and Hoang Hai appear beside South African Norra Marris and Chilean MiNombreEsDolores!. At a release event two weeks ago, the album aired publicly for the first time during a listening party at Manzi. The audience were also treated to live performances by some of the acts featured on the record.
The project began in September 2018 when the newly formed Ếch Ếch team put out an open call for Hanoi-based artists to submit a single track. The studio would then record it for free. "Our idea then was just to connect with the artists and test everything out in the studio," Schachner says. "We want to explore doing very different genres of music."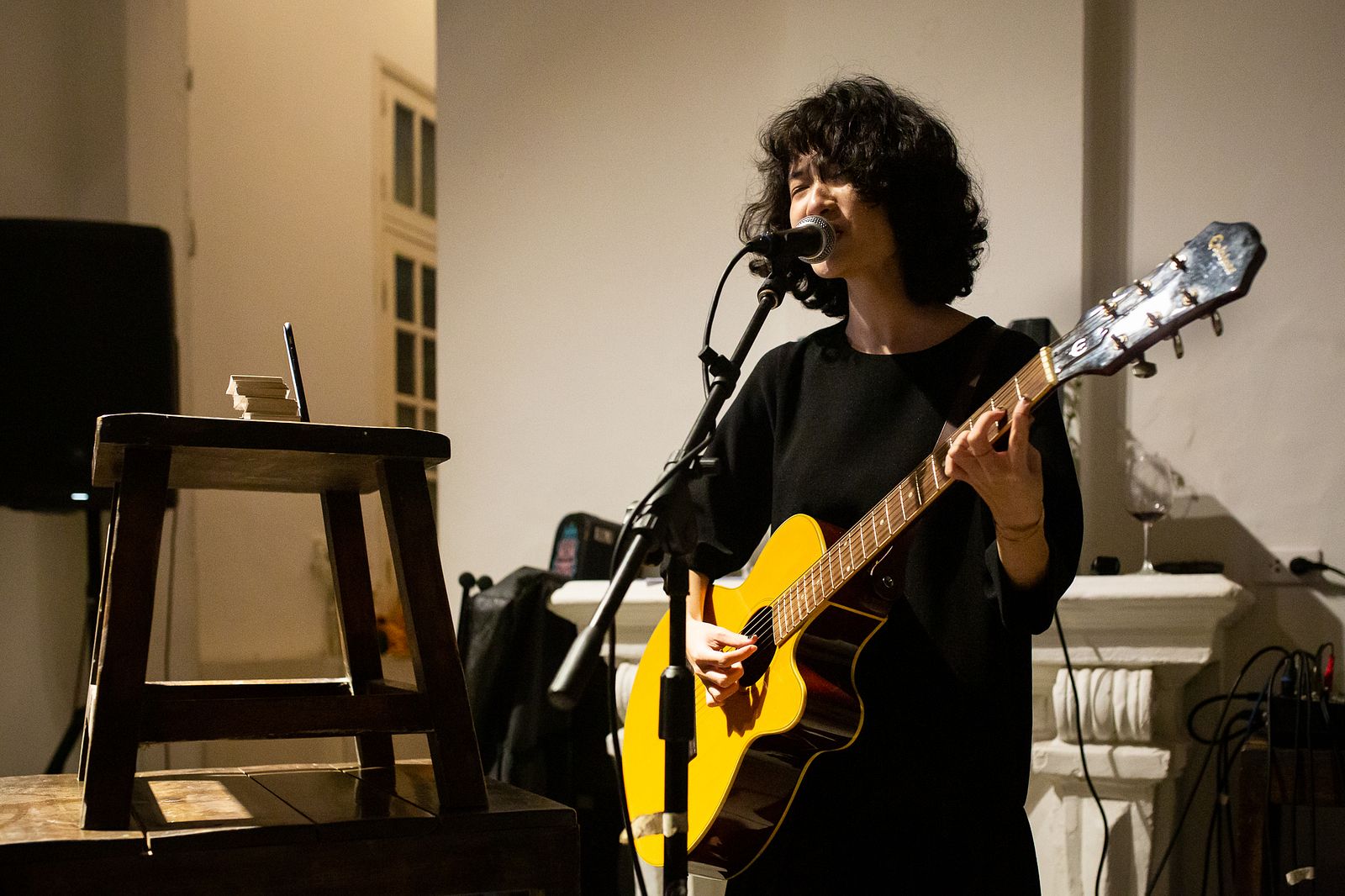 Submissions soon poured in. Schachner and the team, however, couldn't start recording right away due to an unforeseen problem: "The construction (of the studio) took a very long time in a sort of Hà Nội không vội được đâu (one cannot rush in Hanoi) kind of style," Schachner says. "We planned to have the construction finished much sooner, and in that time there was a natural evolution. Some of the bands actually disappeared, some of them became other bands, some of the bands broke up. So we ended up with some changes." It wasn't until March of this year that the studio was finally ready and recording began.
Despite what some may think, the capital's music scene is far more diverse than just pop and Vinahouse, and Schachner's ethos as a producer and sound engineer perhaps makes him particularly suited to capturing the range of sounds here.
"Hanoi has a really great indie scene, a really great hardcore scene, a really great acoustic, folk music scene," Schachner says. "I think the [sound] engineer's job is mostly to do with science and physics, and the laws of physics don't change according to the type of music. So if you are a really passionate recording engineer, you should be able to record both death metal and folk music."
Schachner's approach is mirrored in the content of the album. During the production, the team worked with everything from the melodic tune of a Trinh Cong Son cover (B52's 'Quỳnh Hương') to the near-beastly death growls on Bloodshed's 'Cranial Corpulence.' While such a sweeping range of genres may not result in an entirely cohesive set of sounds, it nonetheless captures a moment in time in an ever-changing alternative scene.
Yet no matter what genre of music they play, many musicians face the same struggle; how can they survive as an independent musician in a fledgling industry with little financial support? Do Tung, a self-proclaimed music addict and the guitarist in electronic rock group Sketch of Blue, spoke in Vietnamese about recording their song 'Mây Đen.'
"I wrote that song during a time when I thought I couldn't survive with music. Every day, I had to work, and only at night could I decide whether to practice music or just go to bed," he says. Tung still struggles, but with the support of Ếch Ếch Studio, his band had the chance to record music. "I truly respect Alec for giving us a great opportunity like this. Otherwise, we wouldn't have the money to do this."
While pursuing music may be challenging in Hanoi, there are advantages to getting involved in the capital. Before moving north, Schachner lived and performed in Saigon for over 10 years. In Saigon, he says, "you can make a lot of money playing in cover bands. So all the musicians who want to survive as musicians end up going to the cover band thing. But in Hanoi, it's a little different…"
"Basically, if you are a musician, you don't make money either way," he adds. "So, because of that, it's something beautiful that a musician only performs if they want to do it. And it creates a really different atmosphere. It even gets reflected in the audience." According to Schachner, Hanoian audiences are "very willing to listen and engage," which creates an environment that's "more nourishing for original music, for experimentation."
Perhaps it is this nourishment that makes Hanoi a unique playground for both local and international artists. People are keen to express themselves, and "Ếch Ếch Volume 1" is a snapshot of this flourishing scene. On one album, listeners can indulge in the feeling of autumnal Hanoi on Hoang Hai's 'Lam,' the confusing sense of leaving and returning home on Norra Marris's 'S H E,' or even dance to psychedelic rock on Red Eyed Rabbit's 'Ritual.' As long as there are artists courageous enough to share their music, there will be an audience for their sounds in this city.
"Most of these artists are really passionate and devoted," Schachner says. "They really care about their music. When that's the case, then it's really just a pleasure to work with people because it's something that everybody really cares about. It's really exciting that this album is getting released."
"Ếch Ếch Volume 1" is available for streaming and digital download on Bandcamp. Sticking to the truest notion of a mixtape, the album is also available in cassette format, which can be ordered via the studio's Facebook page or by shooting an email to: echechstudiovn@gmail.com.