Nestled deep within labyrinthine alleyways in Hanoi's Ba Đình District, Tình Đầu (first love), a studio-gallery run by a collective of Vietnamese artists, is growing a reputation as a home for the capital's young creatives.

According to founder and artist Nguyễn Giang, the idea to create the space was born out of a necessity for a creative space to work in.
"It started when I was working as a designer and teaching art classes," Giang tells Saigoneer. "I was in my second year at university, but I really wanted to just paint. I quit all of my other jobs and, with the small amount of money I had, I bought all the art supplies I could and I went out onto the streets and painted anything that interested me."
Giang took his paintings to flea markets throughout the city, built a following and began to earn a living from selling his work via his Instagram account. This led to him collaborating with 60 Square's Quán Cầm Cafe, a move that aimed to bring together art lovers and coffee drinkers alike. He modestly puts his popularity down to sheer luck. "After I got the studio it grew from there," he says. "I began to develop its core ideas and I would invite friends to also display their art."
Amid uncertainty over the future of 60 Square, Giang moved out of Quán Cầm Cafe and installed his artwork in two temporary spaces he and his friends rented for short periods, before finally opting for their new home on Tân Ấp Street in July 2019. The word "home" is important to him and, as one enters the gallery on the ground floor, this homeliness is self-evident. Rooms adorned with art welcome visitors as they walk through the front door, and a sense of community pervades the entire building.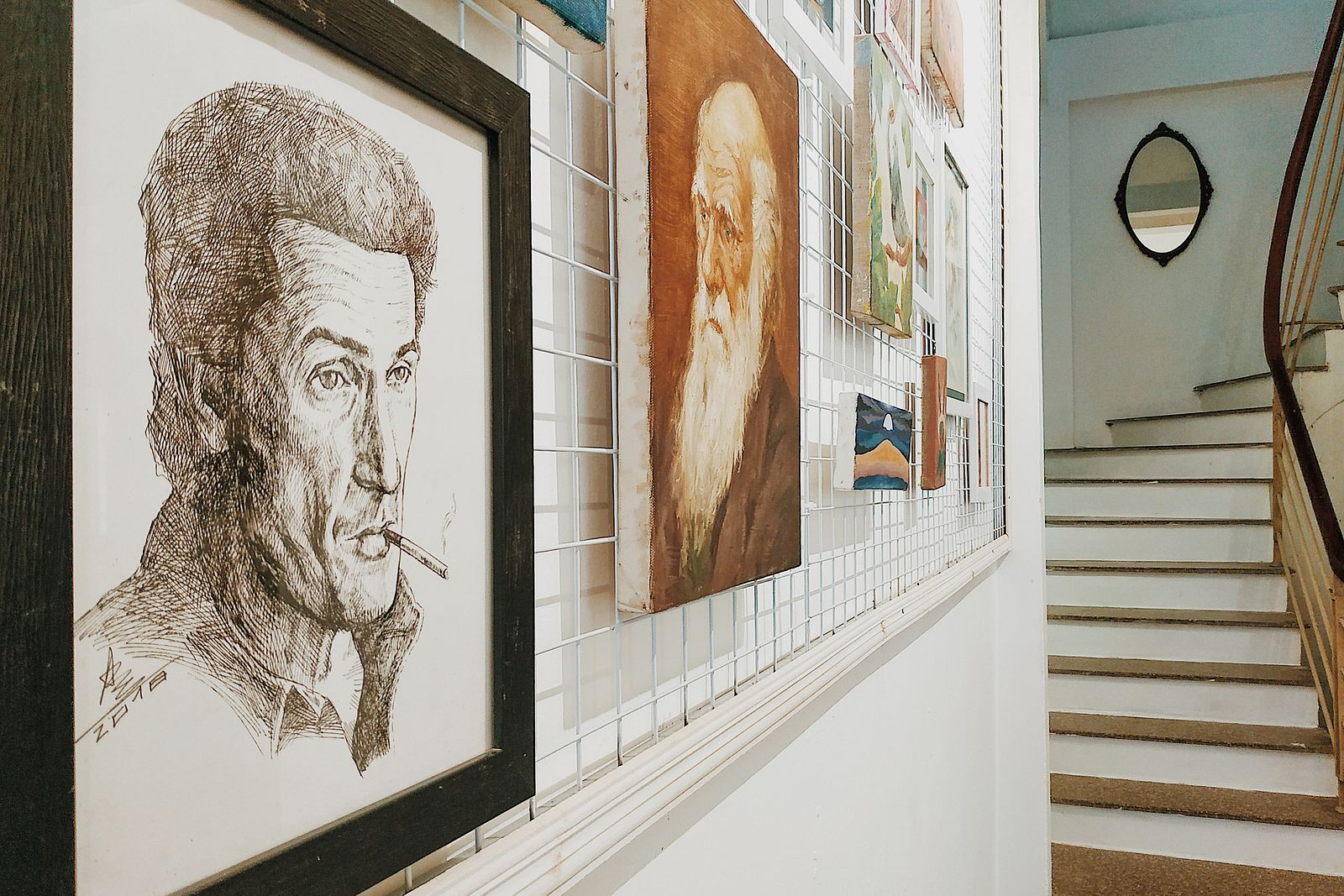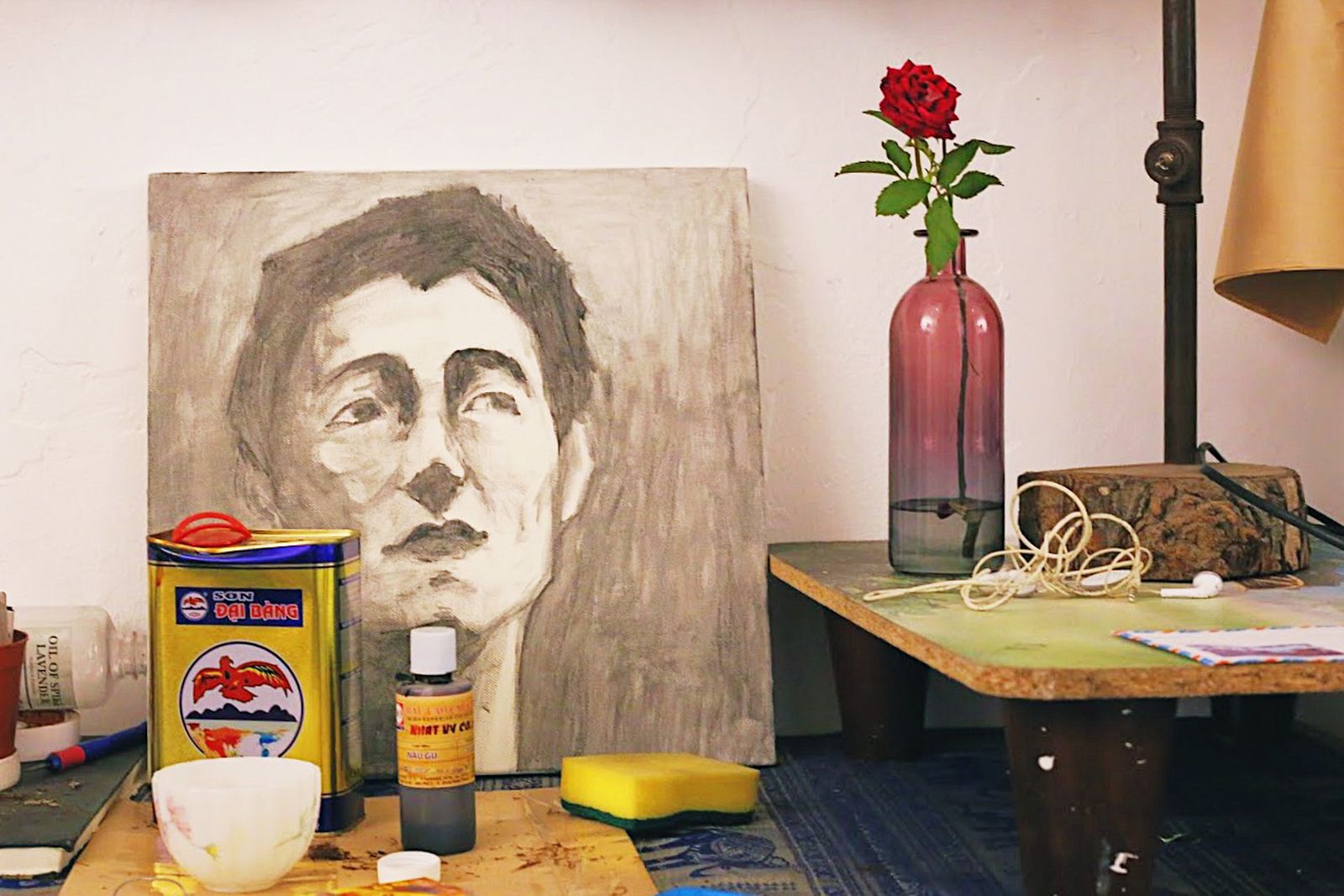 Phương Linh Bùi, an amateur painter who's also living in Tình Đầu studio, says the space "has always been a home, a place dedicated to young, local artists — the ones trying real hard to develop their art. I find places like this are very important for today's young generation of painters as we get encouraged to freely express ourselves as individuals."
Inside Tình Đầu, open-plan spaces function variously as a gallery, artists' studio or café. Giang and other artists host regular events and art sales which initially attracted a young Vietnamese crowd, but are now drawing a more diverse clientele.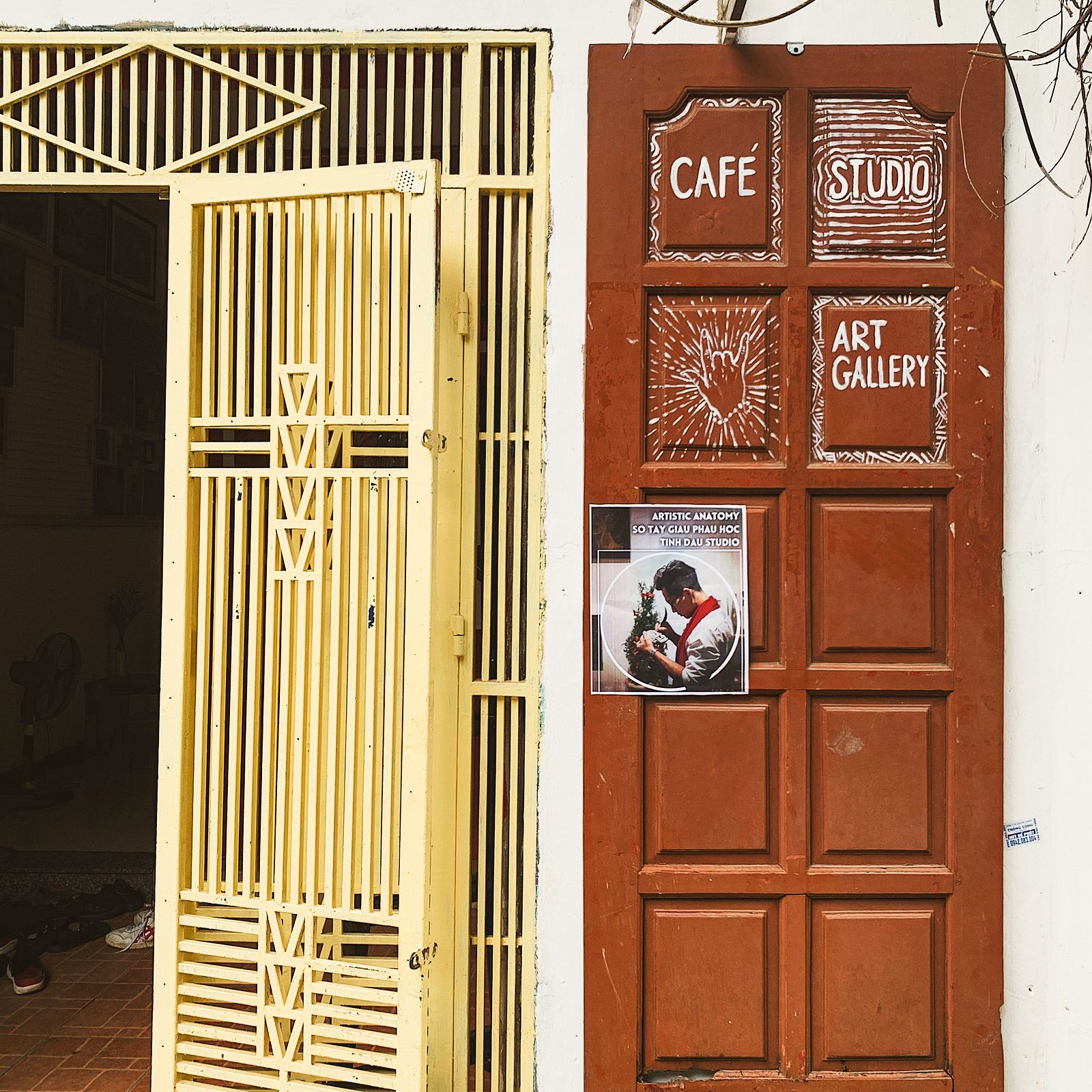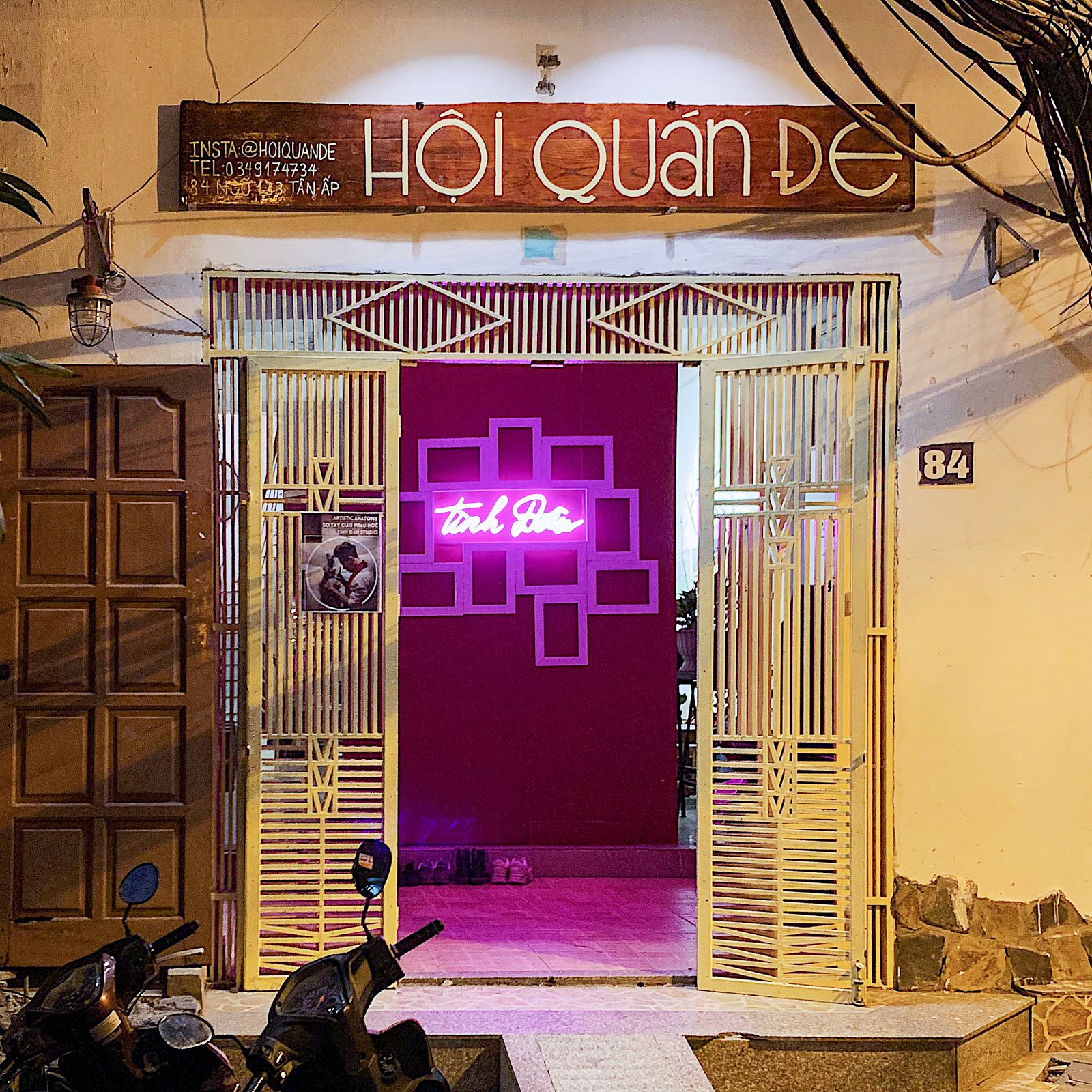 "It's a studio. It will always be a studio," Giang adds. "It's my dream of having a space where I can bring people together and just be less lonely. Painting is my way to try and bring people together and create a positive and supportive environment for young people."
Trân Két, who's currently studying at the Vietnam University of Fine Arts, feels grateful to be involved: "I can say that Tình Đầu is literally my first love, ever since my very early artworks were sold here. I would like to thank Giang for supporting art students like me. Tình Đầu is the ideal space for us to show our work."
Another painter, Nhật Ninh, says young artists find it hard to sell their artwork, yet Tình Đầu offers a platform for them and a space for clients to peruse and buy their work.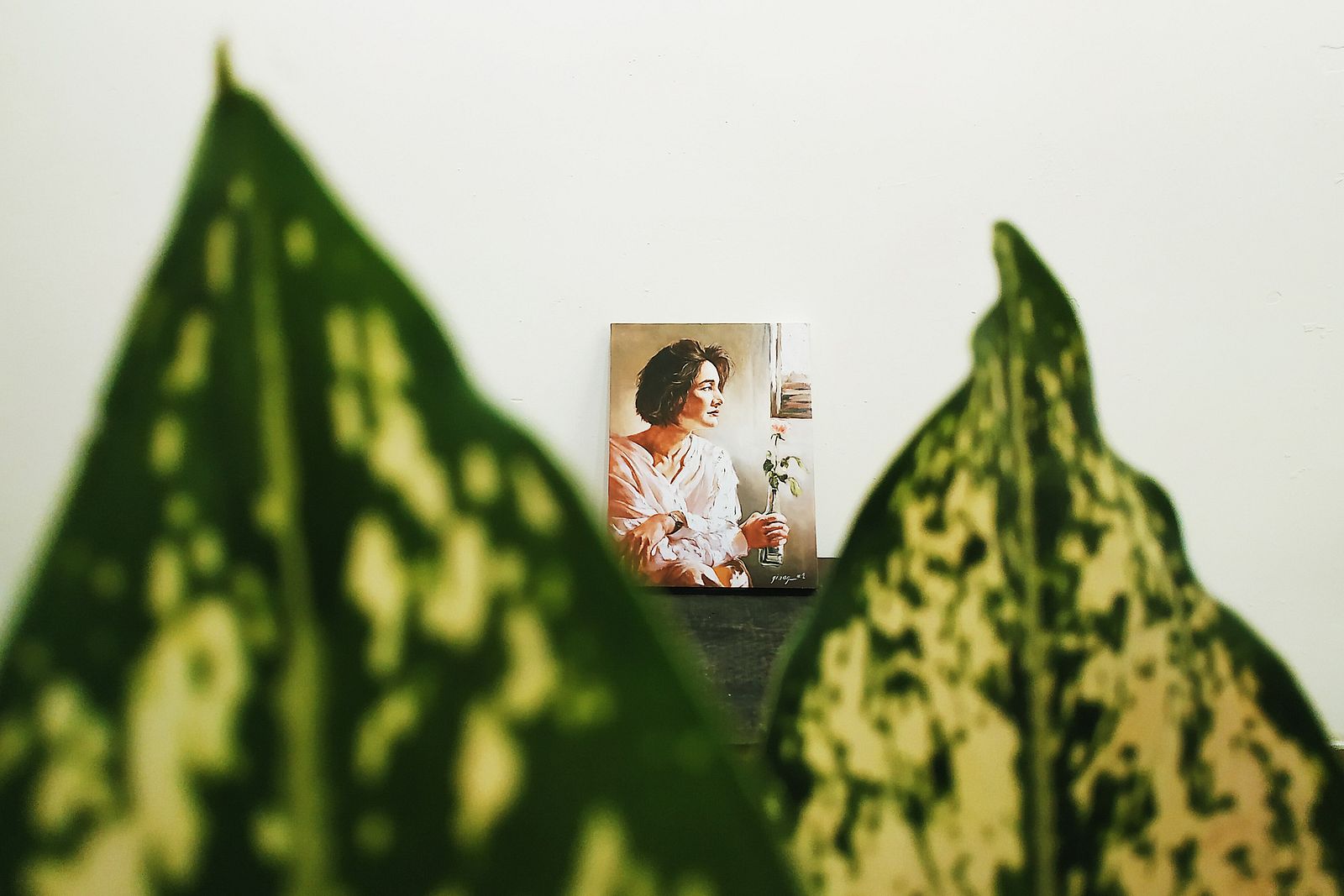 As Hanoi's art scene continues to grow, the city's young artists are finding havens in communities and hub spaces, with groups like Hanoi DocLab encouraging skill-sharing and open discussion where people can develop creative practices and display their work.
"I feel like I'm pretty traditional when it comes to creating, but I would love to experience more contemporary influences," Giang says. "We don't have that many skills taught to us, we can create art but it's not very textbook-based. We have to do our own research to get better. We can look up a lot online and access these resources, but we would love to have someone with experience to give us some guidance."
Tình Đầu's cooperative environment allows both its residents and visitors to build on their shared experiences and ideas to grow as artists. Giang says he is always looking for creative collaborators, as well as buyers for the work on display.
"It's a lot more about working as painters and creators, rather than being about the product," Giang says. "I would love to support my friends or anyone who would want to bring something up and work for it. In my opinion, what's great about having a more close community, aside from the commercial factor, is that we have the benefits from growing naturally. As we progress and live and work more, we get this sense of freedom in our work and how you think or how you perceive the work."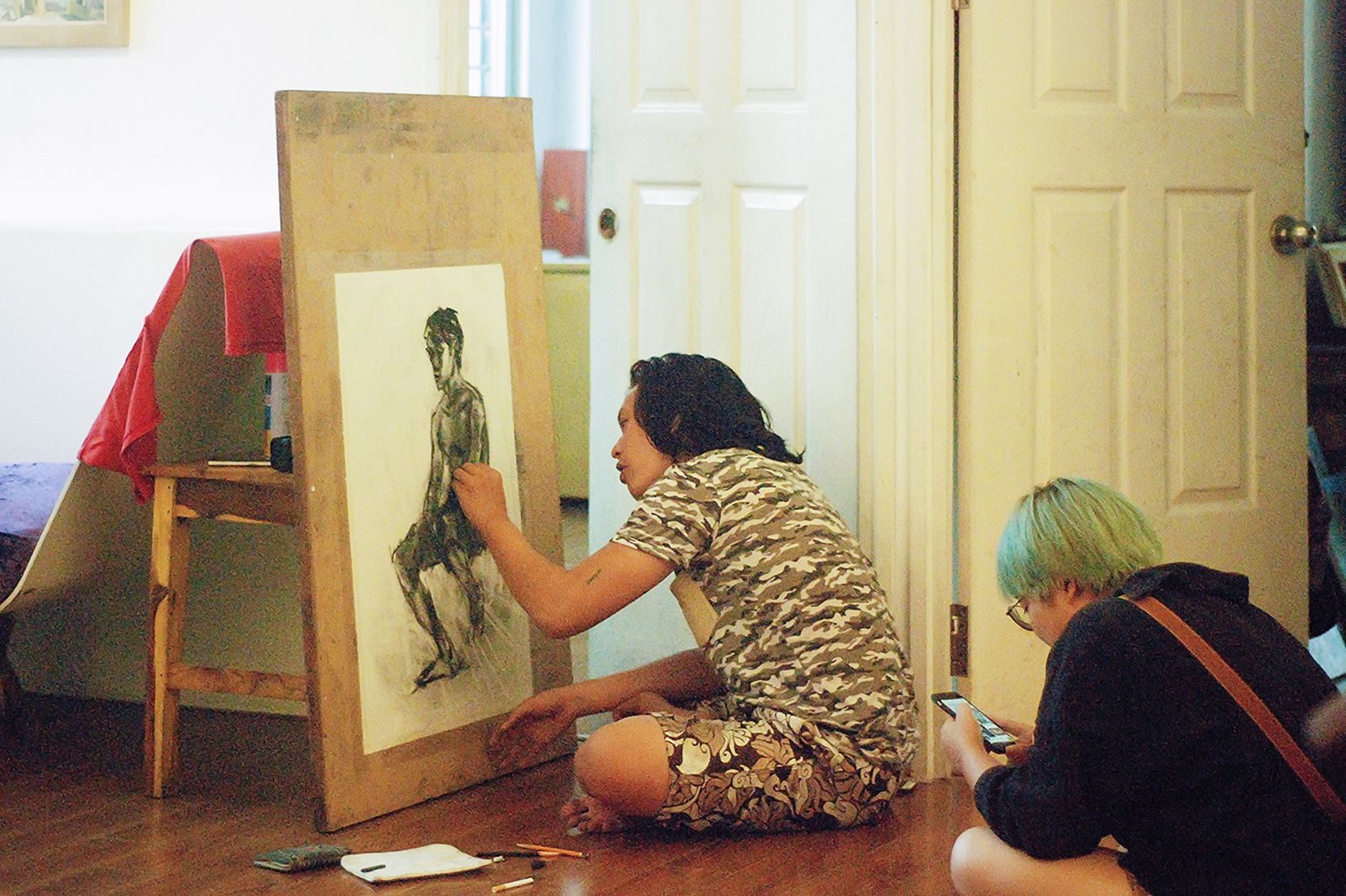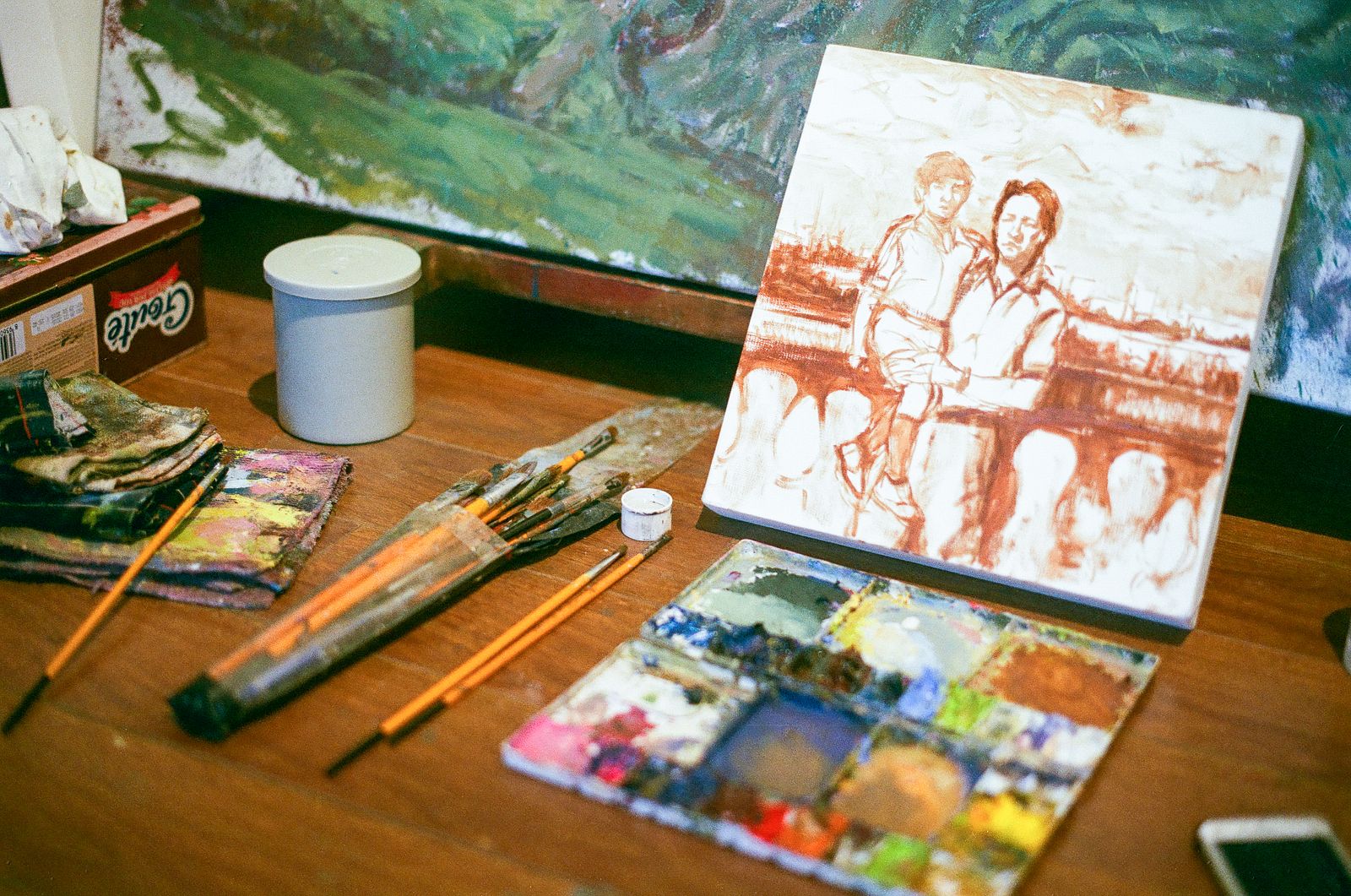 What makes Tình Đầu unique compared to the majority of art spaces in Hanoi is its core values. It is the spirit of these young bohemians, their integrity and passion for their craft, that give the space its charm and vibrancy.
"No matter who or what kind of person you are, we don't judge. Everyone is welcome," Giang says. "It's so much more relaxing to enter a space filled with paintings. I hope that they can appreciate us at face value and find the artwork accessible. We are not a high-end gallery and you don't have to be extremely cultured to buy art or even to appreciate it. It can be for many people."
"I also want to share our experiences as young working artists," Giang says, before adding simply: "We may not be rich, but we get through the days happily — that's what's important in the end."