Despite belonging to the Tokyo shoegaze scene, For Tracy Hyde would rather make you look up at the sky in wonder than down at your feet.
On their latest release, the 14-track epic "Ethernity," they blend a genre-defying mix of sounds with images of suburban Tokyo and trans-Pacific dream worlds. It is the latest high of a four-album hot streak — beginning with 2016's "Film Bleu" — and stands as an affirmation of love, life, and creative endurance throughout some of the darkest years in living memory.
I first caught For Tracy Hyde at a Tokyo indie night back in the more innocent year of 2018. Among all the dreamy guitar music of their fellow acts and the mild-mannered swaying of the audience members, their colorful brand of shoegaze lit up the venue like a splash of paint across a monochrome photograph.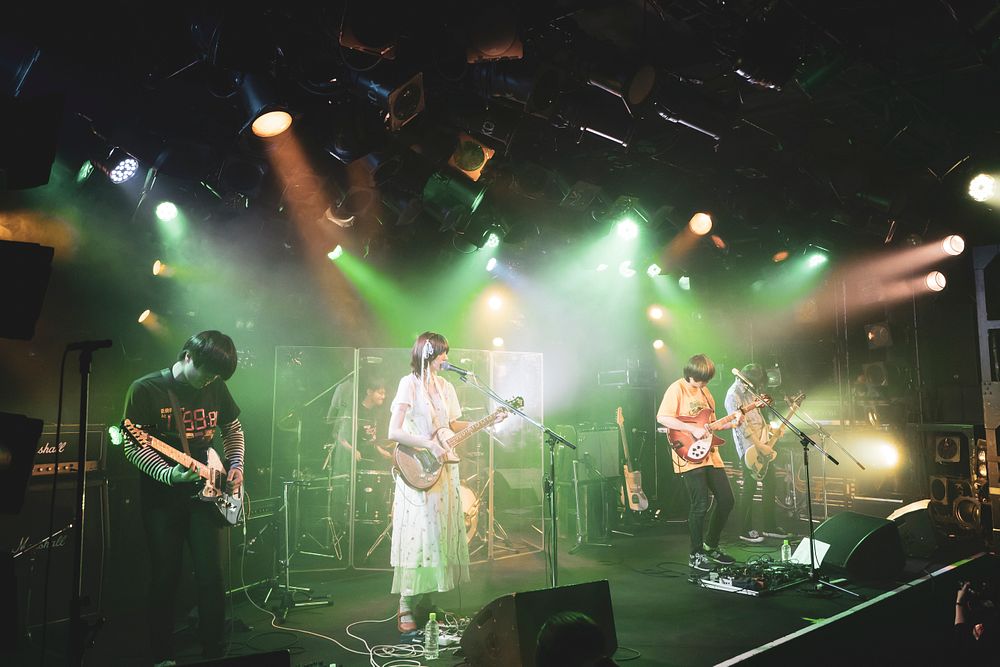 After their set, principal songwriter and guitarist Natsubot greeted me on his way to the band's merch stand and asked me to approach him if I needed anything. Three years later, I finally took up his offer and reached out to him. We discussed a range of topics, from record shopping in Brighton to Vietnamese indie music, and he kindly translated my questions for his bandmates.
Despite being primarily influenced by foreign artists from M83 to Ride, For Tracy Hyde's sound drips with the sensory overload of a loose, hectic night in the Japanese capital. Close your eyes, play their records at full blast through a pair of headphones, and your mind floods with images of neon streets blurring through taxi windows, of salarymen sprinting over zebra crossings for their last train, and of the feeling that your life will change if you just meet the right people in the bar in the next alley, or, if not that one, then the bar after.
There is a lot of noise in the Japanese shoegaze scene. Not just the customary "wall of noise" you'd expect, but also in the sense that there are a lot of bands putting out a lot of music. Many of these bands, such as Shojoskip and Juvenile Juvenile, seem to drop one great record before disappearing. Most slip into a pleasant but comfortable sound of summery, My Bloody Valentine-inspired dream pop. Among this noise, For Tracy Hyde's electronica heavy concept album "he(r)art" hit the scene hard back in 2017, and they have been building on that sound ever since.
"Each of us used to be rather conservative in certain ways," says guitarist U-1, "but we've been liberated from those confinements, resulting in 'he(r)art.'" That sense of liberation is palpable when comparing 'he(r)art' with the band's earlier work. It smacks of a band exploding to a level of self-confidence that sees them not only enjoying a new sense of freedom, but also emerging distinctively from the noise and carving their own path with a bold new sound.
Even during the claustrophobia of 2021, the band remain restless. The coronavirus pandemic may have stripped Tokyo of much of its romantic awe and shut down the live houses, the neon streets may feel a little dimmer, and the sense of life in flux dampened to a long, drawn out slog of cyclical states of emergency, yet Natsubot and the band remain hard at work. On "Ethernity," the group ponder lost dreams and tease a dark, "shoegazey" spin on Americana.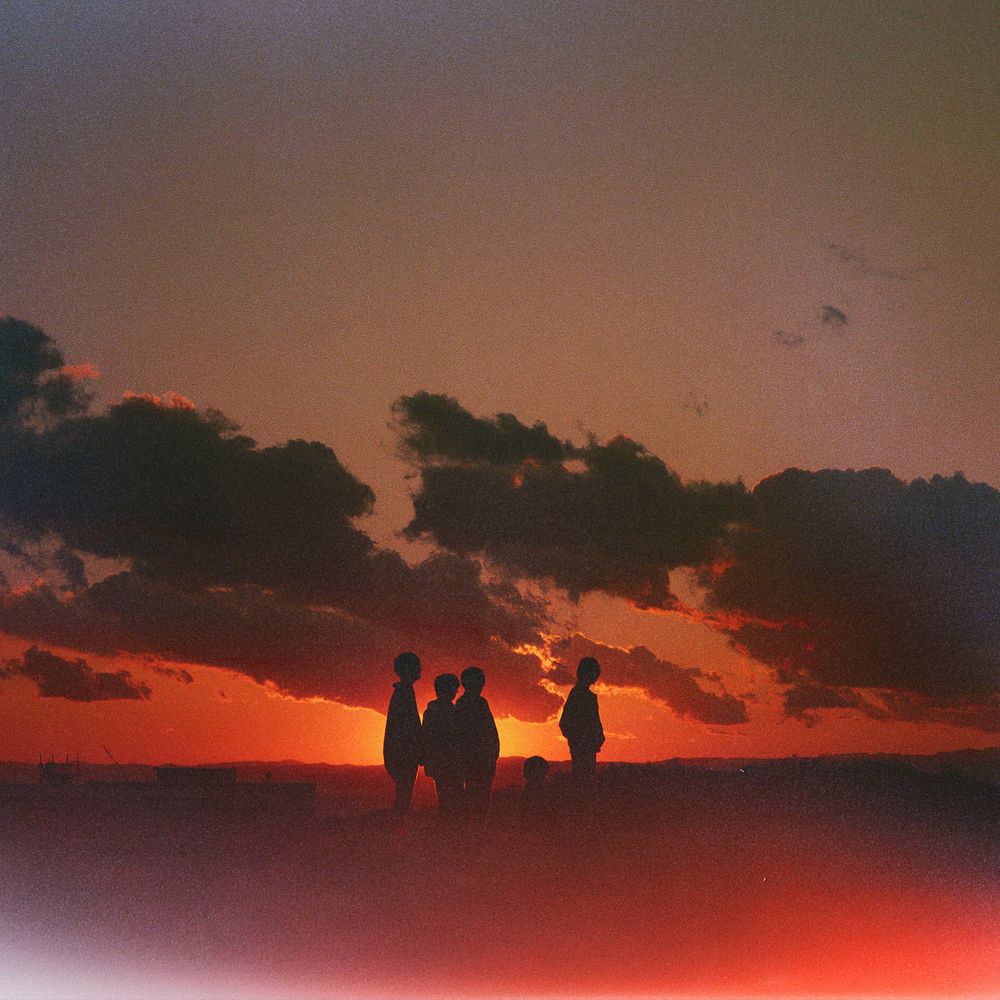 In a conscious attempt to stay clear from the tag of "a dream pop band with jangly guitars, mildly shoegaze-esque noise, and cute female vocals," the band deliberately created their densest, most ambitious and politically aware album to date.
"While dream pop bands aren't usually associated with politics, especially in the Japanese music scene where artists tend to shun politics altogether, we felt it necessary that we face reality and think for ourselves," Natsubot adds.
Despite this departure in tone, the band remain firmly rooted in Japan in terms of style. Singer Eureka's J-pop inspired vocals are some of the most stylized among the Tokyo shoegaze scene. Her singing voice is unmistakably Japanese, ensuring that, despite the myriad overseas influences that comprise their music, theirs is a sound that could only have come out of Tokyo.
"The constant flood of people, lights, noise and information. That blurring of solitude and communion," Natsubot adds. "I've lived most of my life in Tokyo and live here absorbing the atmosphere every day, so I guess that shows naturally in our music. Tokyo is also a hub where all kinds of music from all over the world converge, and we also incorporate elements of various kinds of music, so I guess there's a parallel."
There is also an undeniable parallel between the jarring juxtapositions within the city and the band's sonic mashup of wildly varying genres. From Eureka's sweet vocals cutting through layers of hazy electronica to Smashing Pumpkins-esqe dirges sandwiched between post-rock crescendos and dreamy romanticism dusted with literal descriptions of urban life, the band enmesh sonic multitudes in every track.
"Tokyo contains a duality," says drummer Soukou, "being both very malformed and very clear-cut at the same time. Everyone is alone, and they are forced into ugliness in their pursuit of human happiness, so I guess that leads to the creation of art."
Art itself also serves as a thematic preoccupation for the band, as they weave meta narratives combining multiple art forms with meditations on love, loss, memory and dreams. References to film photography — "Ghost Town Polaroids," "Leica Daydream" — feature throughout albums crafted more like films than music records, while spoken-word stories drift over cinematic backdrops that jangle, sway and build before fading to black.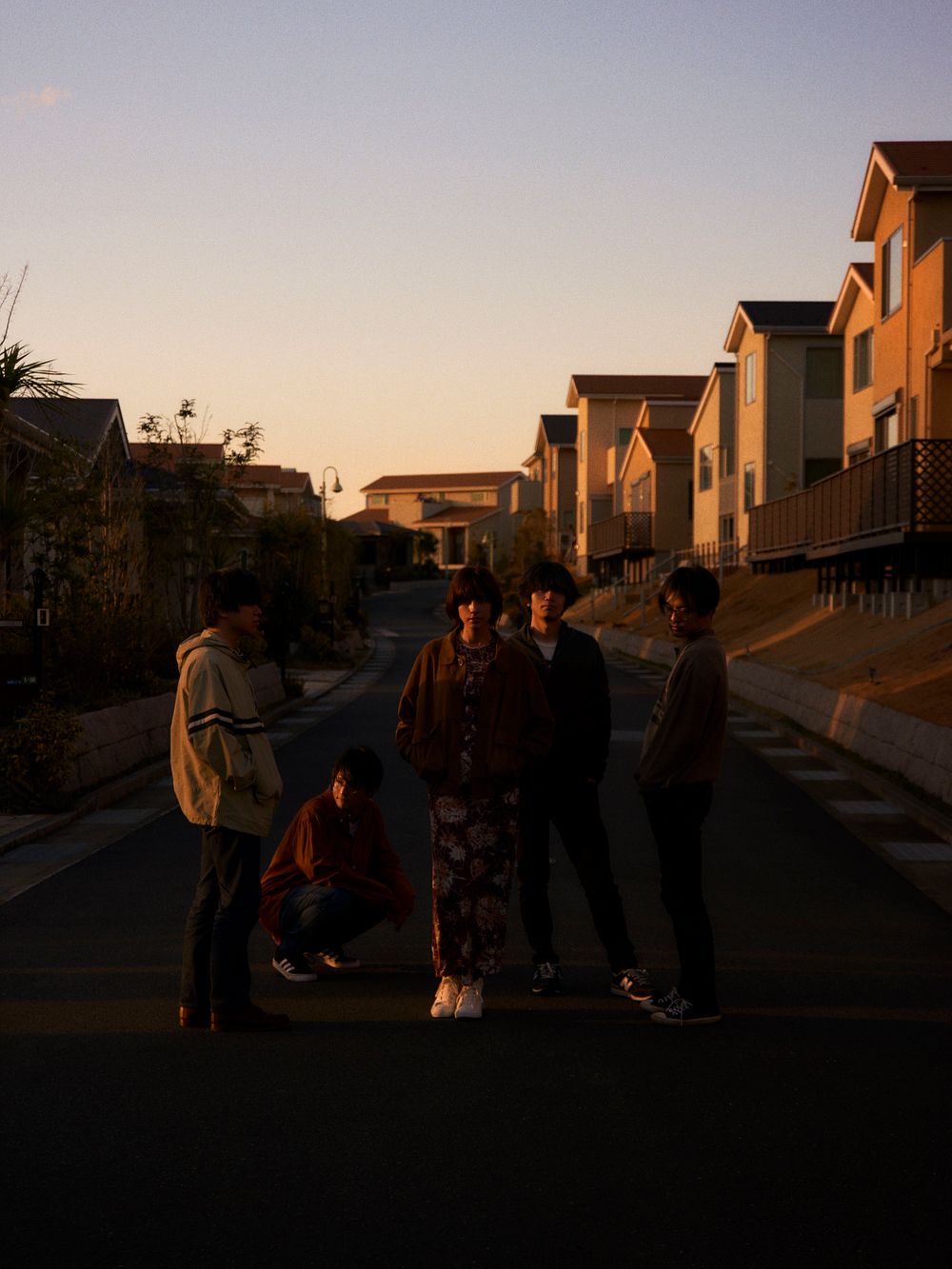 For Tracy Hyde's approach results in an intoxicating live experience. Most indie venues in Tokyo feature underground bars called "live houses" around the downtown areas of Shimokitazawa and Koenji. In these dark, tightly packed basements the band's wall of technicolor sound really comes to life, overwhelming and consoling in equal measure.
Typical live house gigs generally consist of short sets from multiple bands, and it is hard not to feel awestruck by the scale of creativity within the scene. "The scene is small and tight-knit," adds Natsubot, "so everyone knows each other and we play together often, so it's true we're all good friends. Our attitudes toward shoegaze differ greatly and the bands approach music in their own unique ways, but that is exactly why seeing them is so inspiring."
The sense is that these bands, of which For Tracy Hyde is one of the driving forces, are pushing each other to new levels of creative discovery that could, in future, be viewed as an iconic scene in its own right, rather than a mere continuation of Tokyo's long established shoegaze canon.
"We've been watching the local shoegaze scene even before starting our own band, and it's changed drastically," says Natsubot. "We hope that we can create a scene of our own times, not confining ourselves to shoegaze."
"Ethernity" is essentially business as usual for a band that has made a habit of boundary pushing self-reinvention. The predominantly British and Irish influences of their earlier work may have given way to a dark sheen of Americana, yet this is still unmistakably a For Tracy Hyde record. It retains the cinematic grandeur of their previous work, weaving romantic imagery through an overarching, impressionistic narrative that blends its eclectic influences into a dazzling, unified whole.
In other words, it is exactly what they want it to be: a liberation from their own artistic confinements, a provocative jab at the thematic and sonic boundaries of the shoegaze scene, and a refinement of their strongest, most distinctive qualities. Just another For Tracy Hyde record then.