Nguyễn Anh Tú, known by his pen name Tú Na, likes to draw characters and make up stories. He graduated from the Hanoi University of Industrial Art, and has been drawing for over a decade. In 2020, Tú Na started a project called "#Hanoipunk" and has been building up the fantastical collection over time.
"#Hanoipunk" follows the stories of Thanh Quan, who can make robots with her magic pen, and Xuân Hương, who used that pen to draw a walking bird that carries boxes of Hảo Hảo noodles. Bizarre and fantastic as it is, Tú Na said "#Hanoipunk" simply tells stories about his own experiences in life.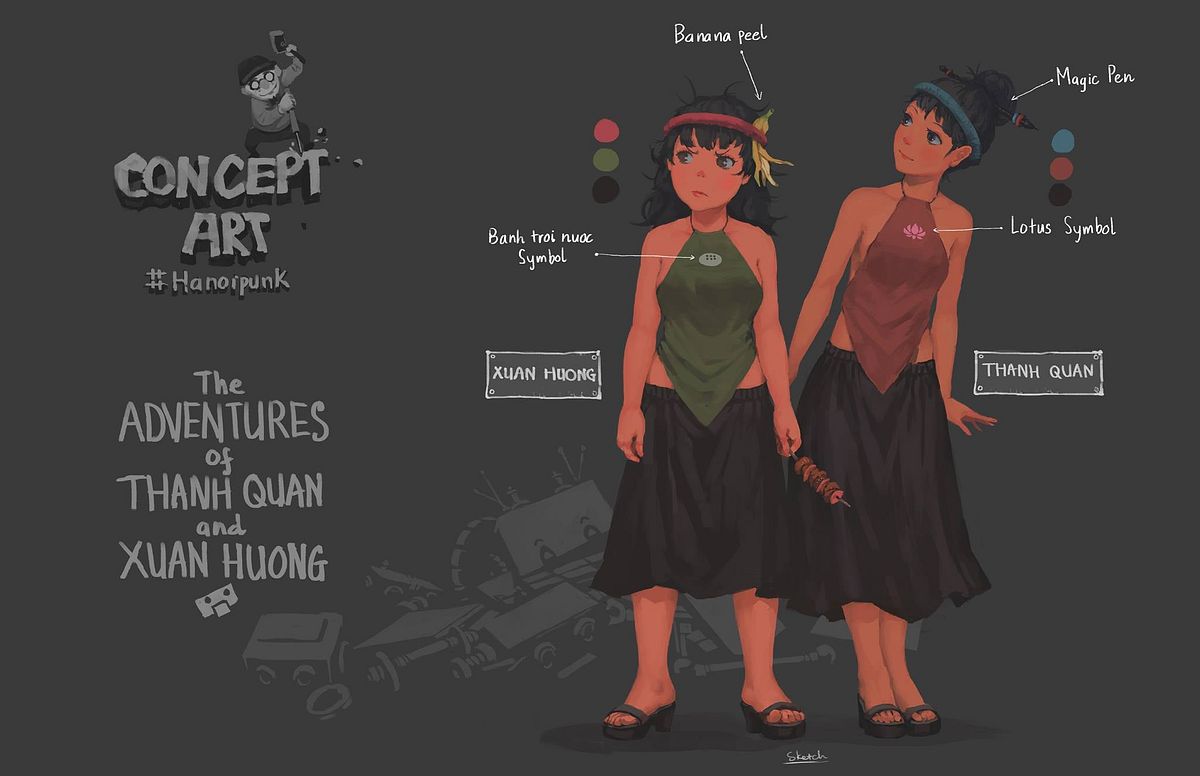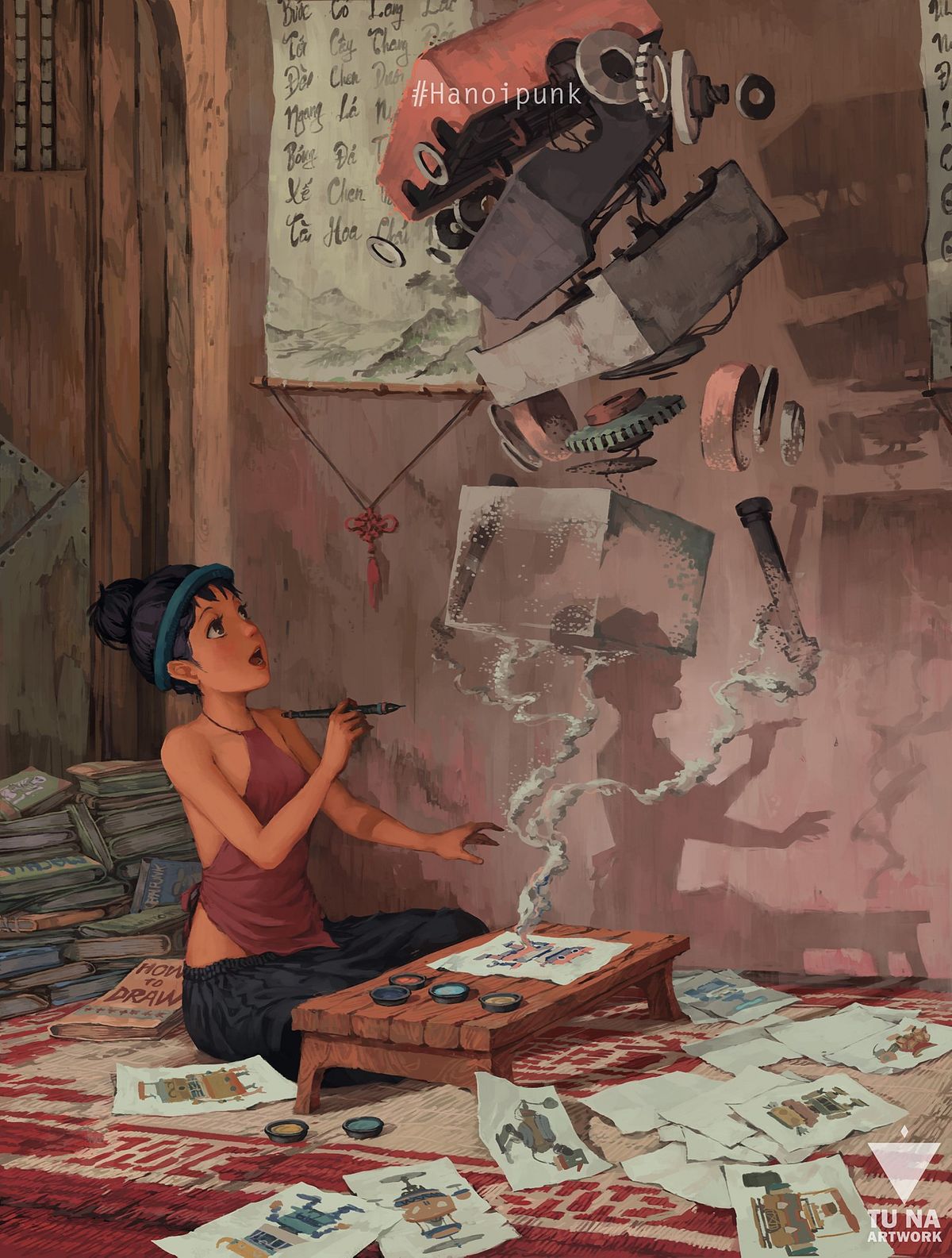 Each illustration in the album has a caption that tell the story. The fusion of Vietnamese culture and steampunk presents an ingenious blend between the old and new, bringing us to a land so strange yet so familiar with our ordinary life.