Dương Quang Đạt, better known as Chiron Duong, is a Vietnamese fine art photographer. One day, his foreign friends asked him about áo dài, and he realized that he hadn't worked much with this national costume yet.
So the 1996-born artist decided to start the project "365 days with Áo Dài," combining the symbol of tradition with modern values.
"For me," Chiron writes, "áo dài is both an adjective and a noun." He sees the costume as simple and evocative, rustic yet seductive. "The soft, gentle and discreet beauty of the Vietnamese áo dài is shown by its high neck, soft round shoulders and two graceful sleeves."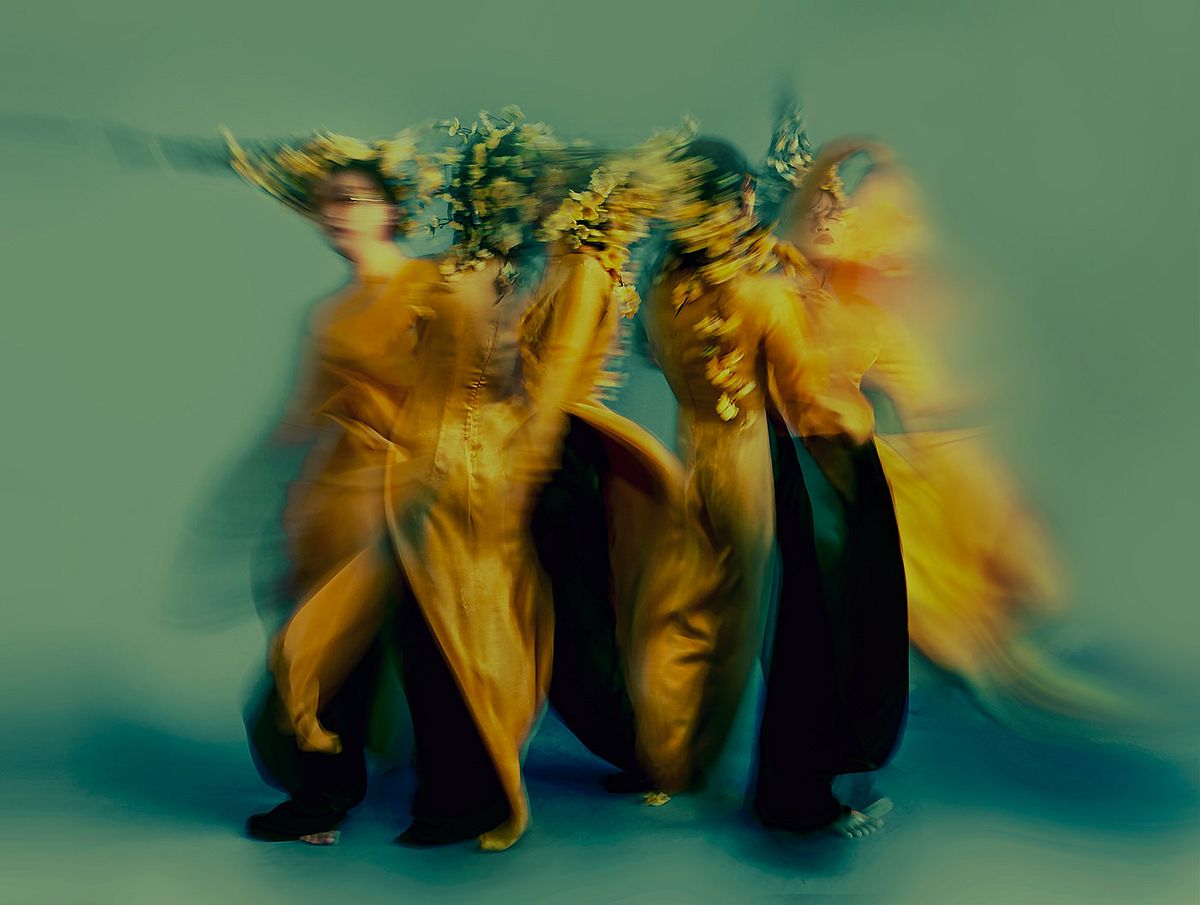 Those adjectives that áo dài evokes are beautifully captured in Chiron's portraits. The willowy folds of the áo flow lively in his static images. Chiron shared that the women in his photos are not professional models, but his friends in many different fields, and for some this is their first time standing in front of a camera lens. But professional or not, in the photos there is elegance, there is mystery, and the feminine trait is honored and celebrated.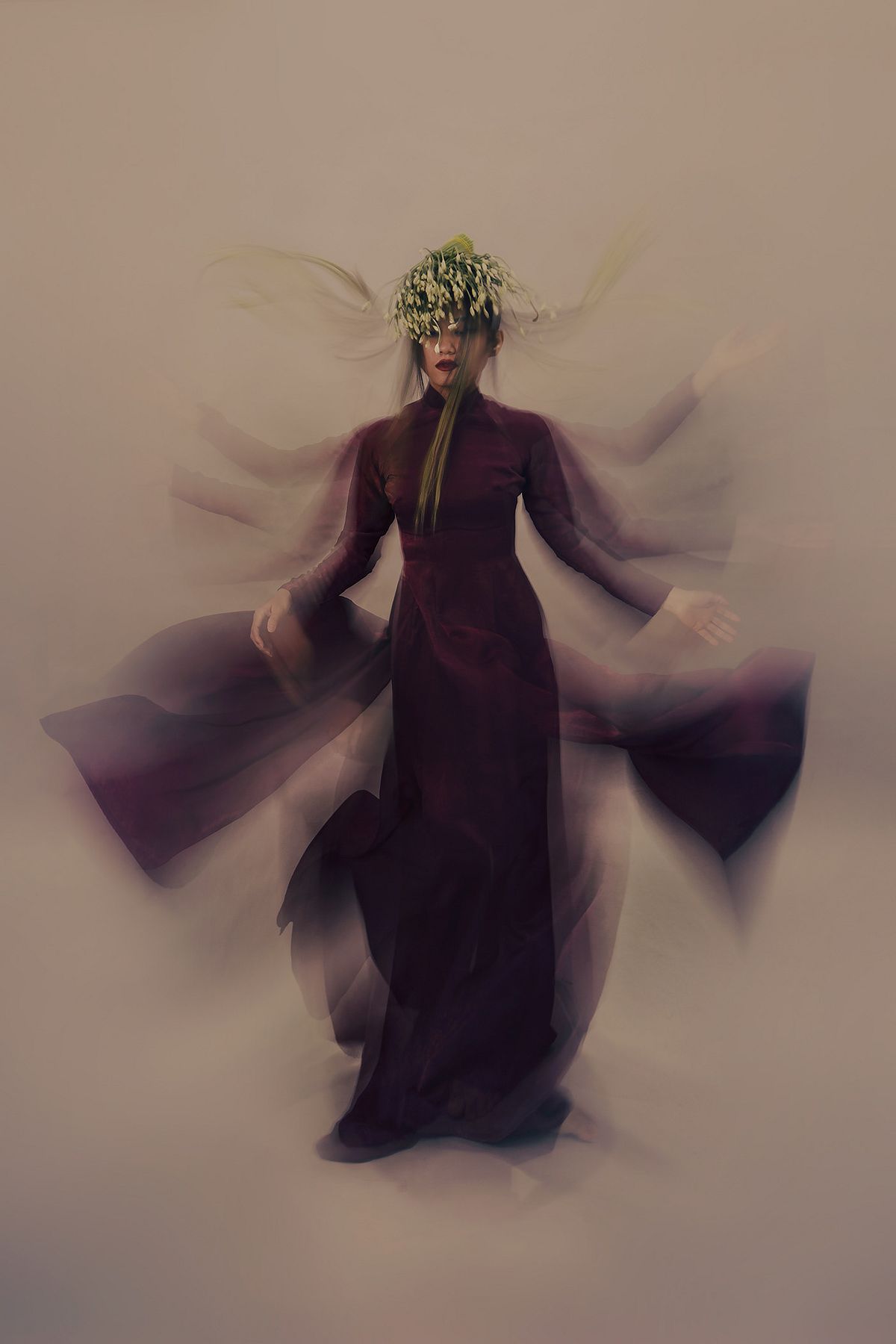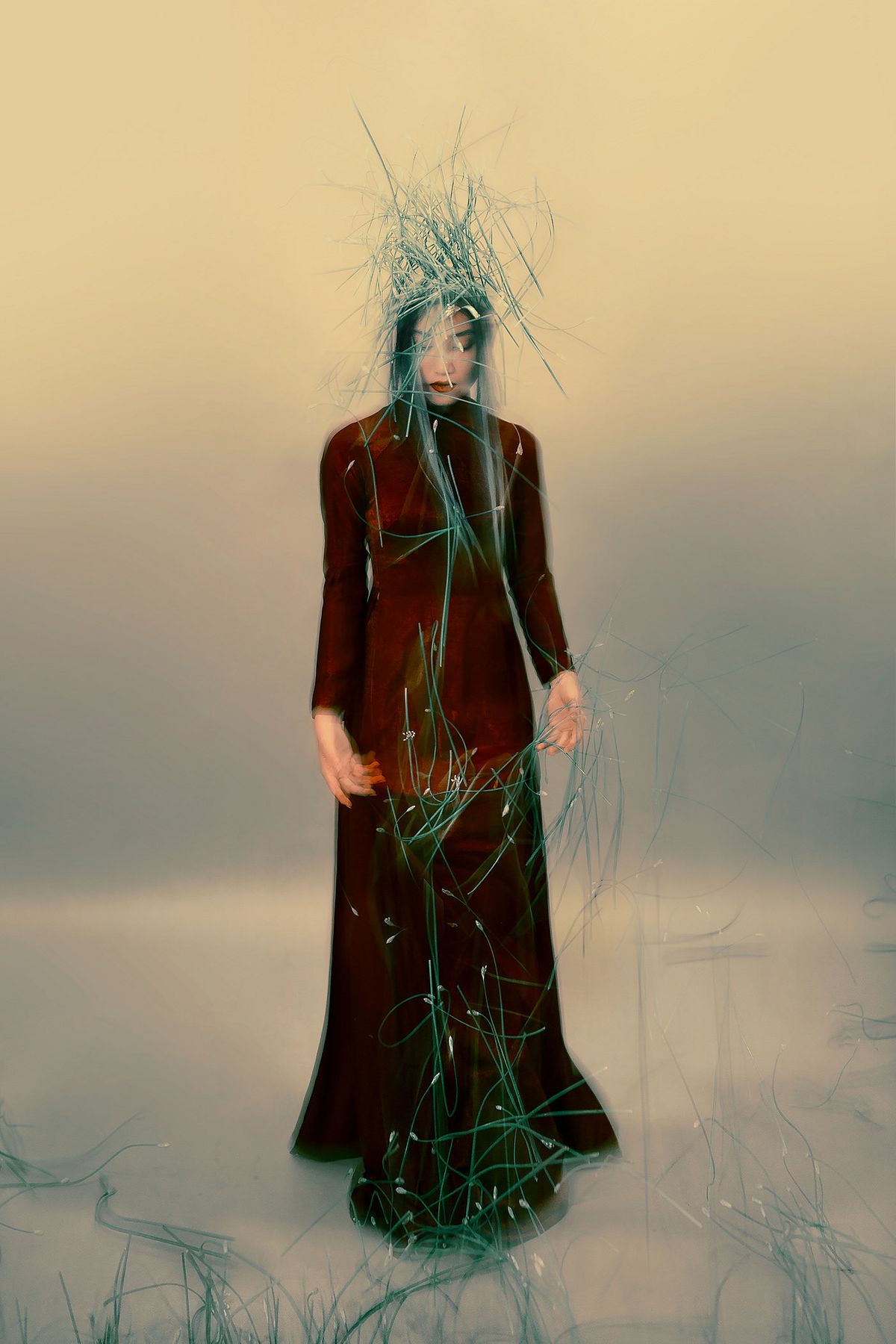 Chiron is a winner of the 2020 Picto Fashion Prize. His "365 days" project is at day 58 right now. If you want to see more of Chiron's work, check out his Instagram and Behance.