In two weeks' time, we can temporarily put down our laptops, shut away documents, and set up holiday auto-replies to slip into a bánh chưng-induced coma for a week.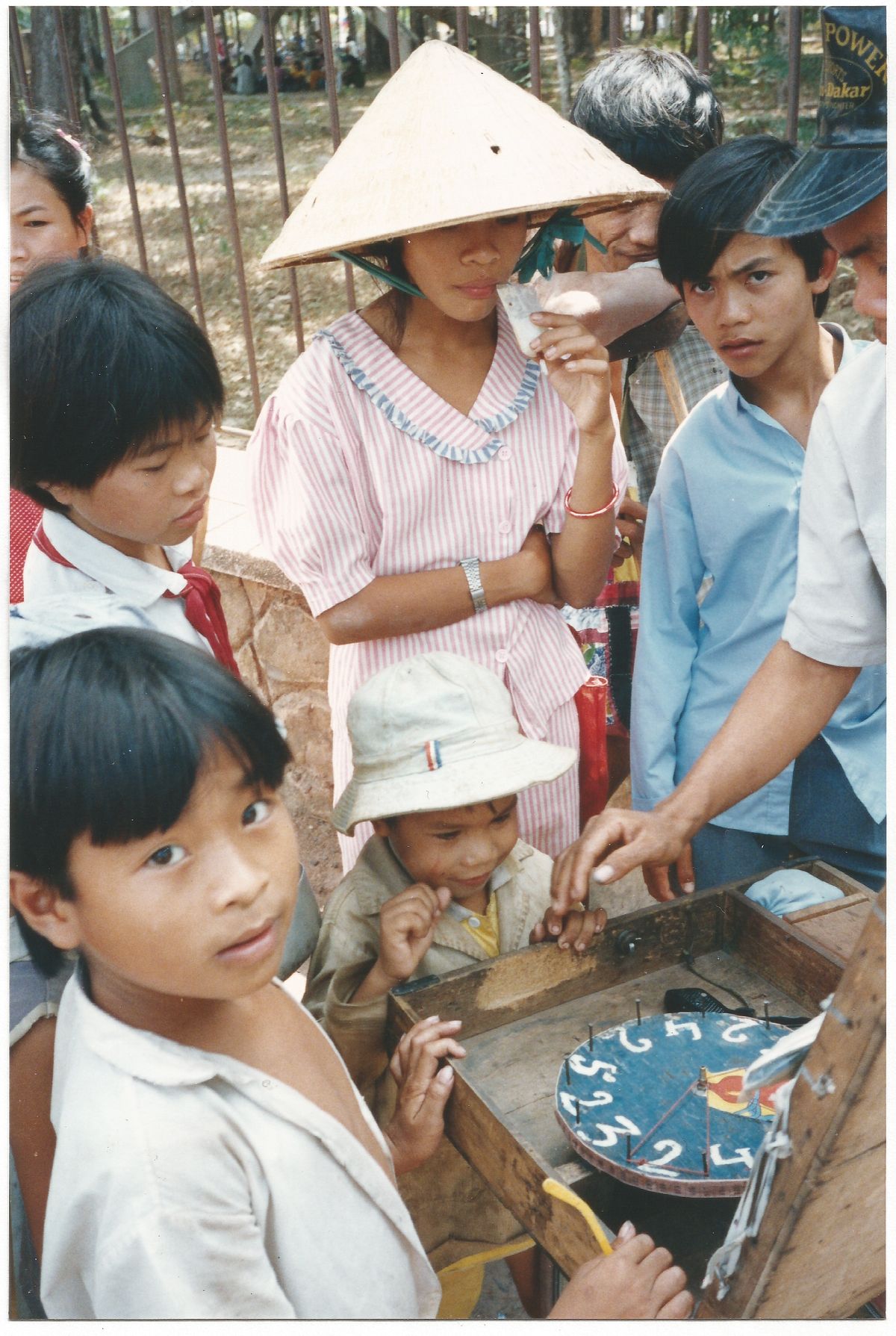 With the lunar new year coming earlier this year, the prospect of calorically dense Tết treats, family reunions, and amicably cutthroat board games is more tantalizing than ever. Often in Vietnamese families, board games are divided into different leagues: adults with ample resources gather over card-based games with complex rules and well-documented strategies while children are attracted to simpler hobbies featuring cute tokens and colorful figures like cờ cá ngựa, lô tô, or bầu cua cá cọp.
The full name bầu cua tôm cá, or bầu cua cá cọp, refers to the animal figures present on the game sheet. Vietnam's roster of animals and objects is similar to its Chinese origin called Hoo Hey How: bầu (gourd), cua (crab), tôm (prawn), cá (fish), gà (rooster), and nai (deer). Thailand, on the other hand, switches deer for tiger, while a western iteration called Crown and Anchor uses playing card suit symbols instead.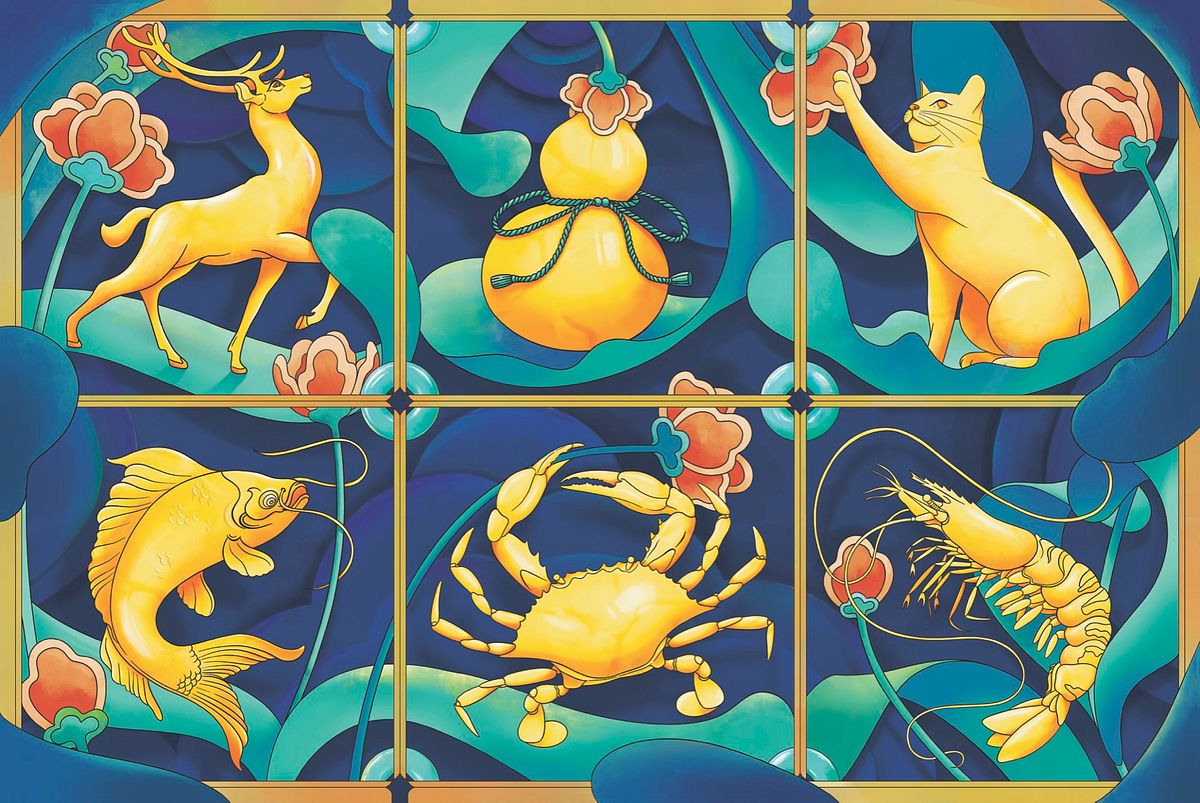 The game begins with a banker and a few players putting wagers on at least one animal/gourd on the sheet. The bank then rolls three special dice, whose sides also bear the symbols. The banker has to pay players according to the number of times the symbols turn up on the dice.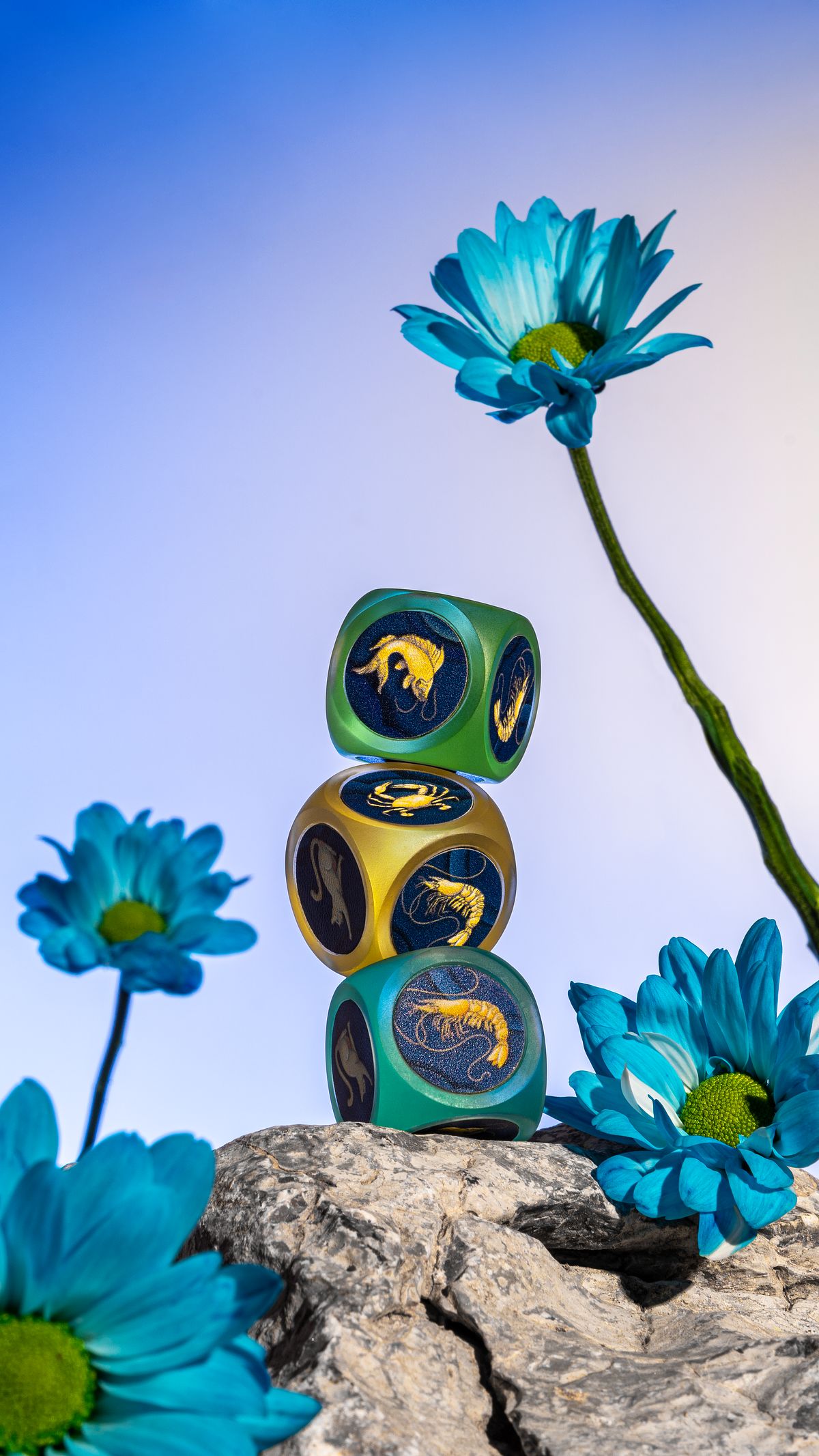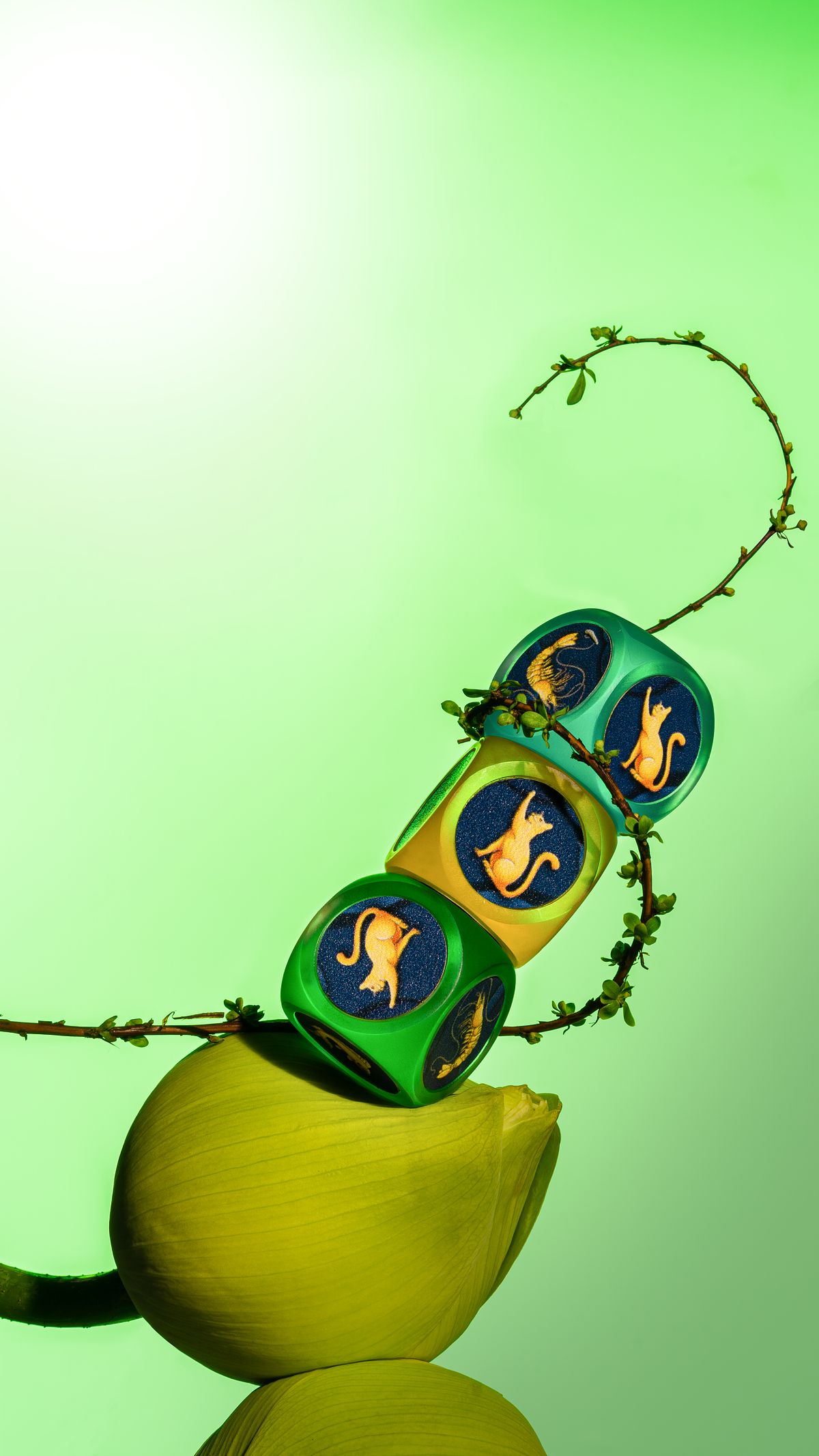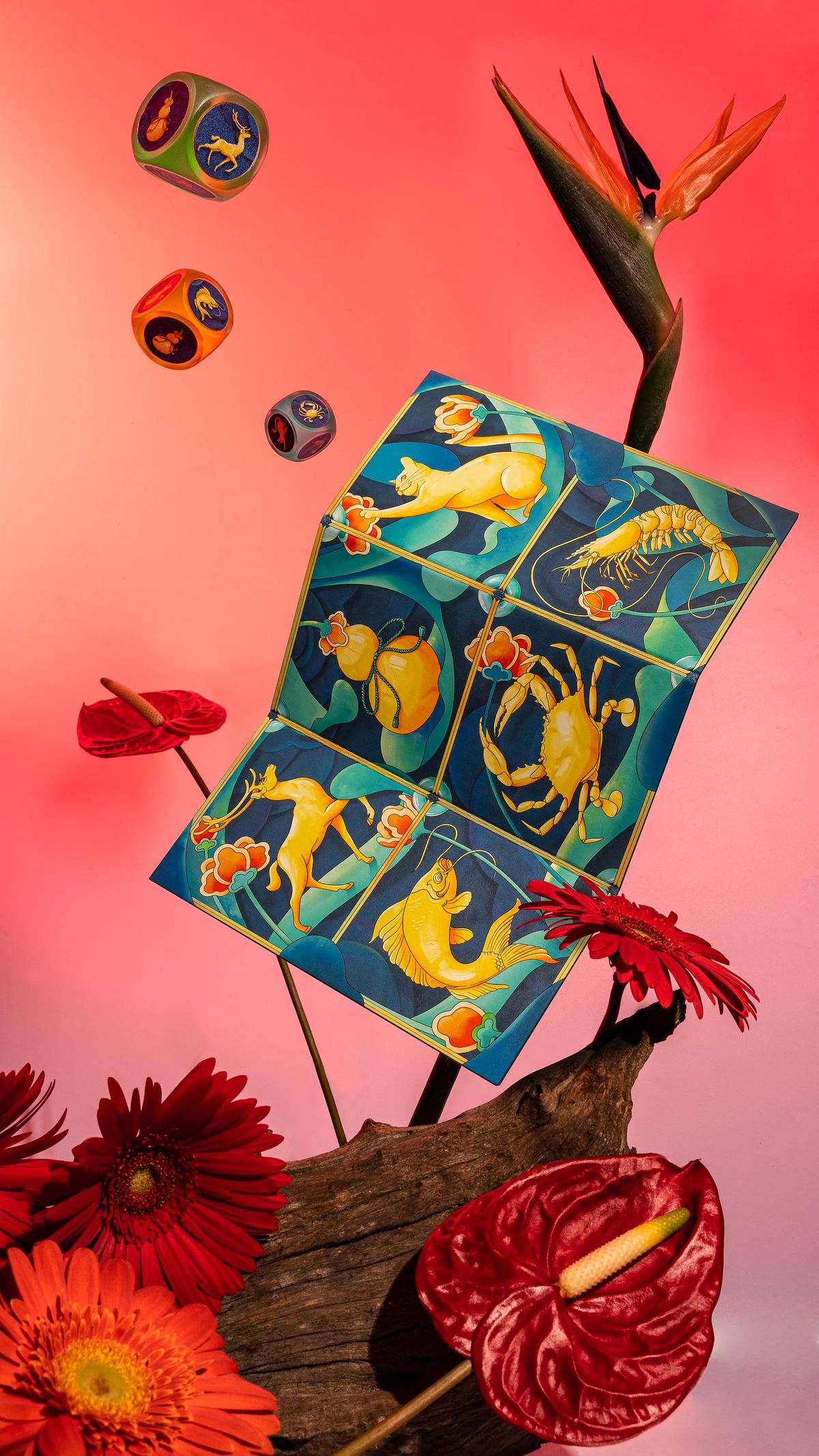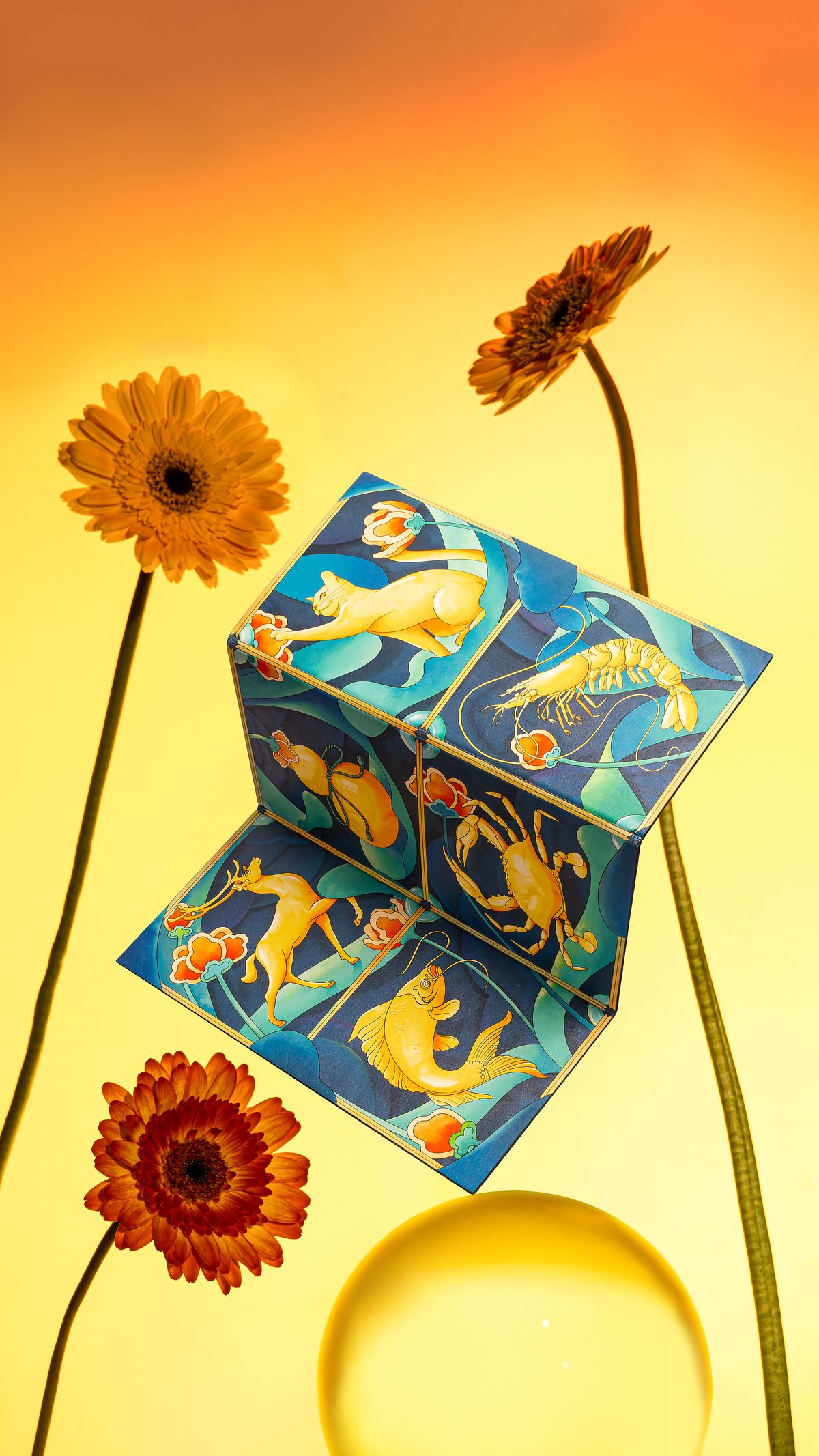 This Tết, Vietnamese artisanal board game maker Maztermind decided to up the ante by putting their own twist on the age-old game with Bầu Cua Lộc Uyển, a bầu cua cá cọp set that they designed themselves. Instead of the traditional six animals and gourd, Maztermind replaced the rooster with the cat, because the upcoming lunar year is feline.
Most young Vietnamese who grew up with styrofoam dice and hastily pasted animal stickers will appreciate Bầu Cua Lộc Uyển's resin dice that are both easy on the eye and capable of making pleasant sounds when rolled in a ceramic bowl.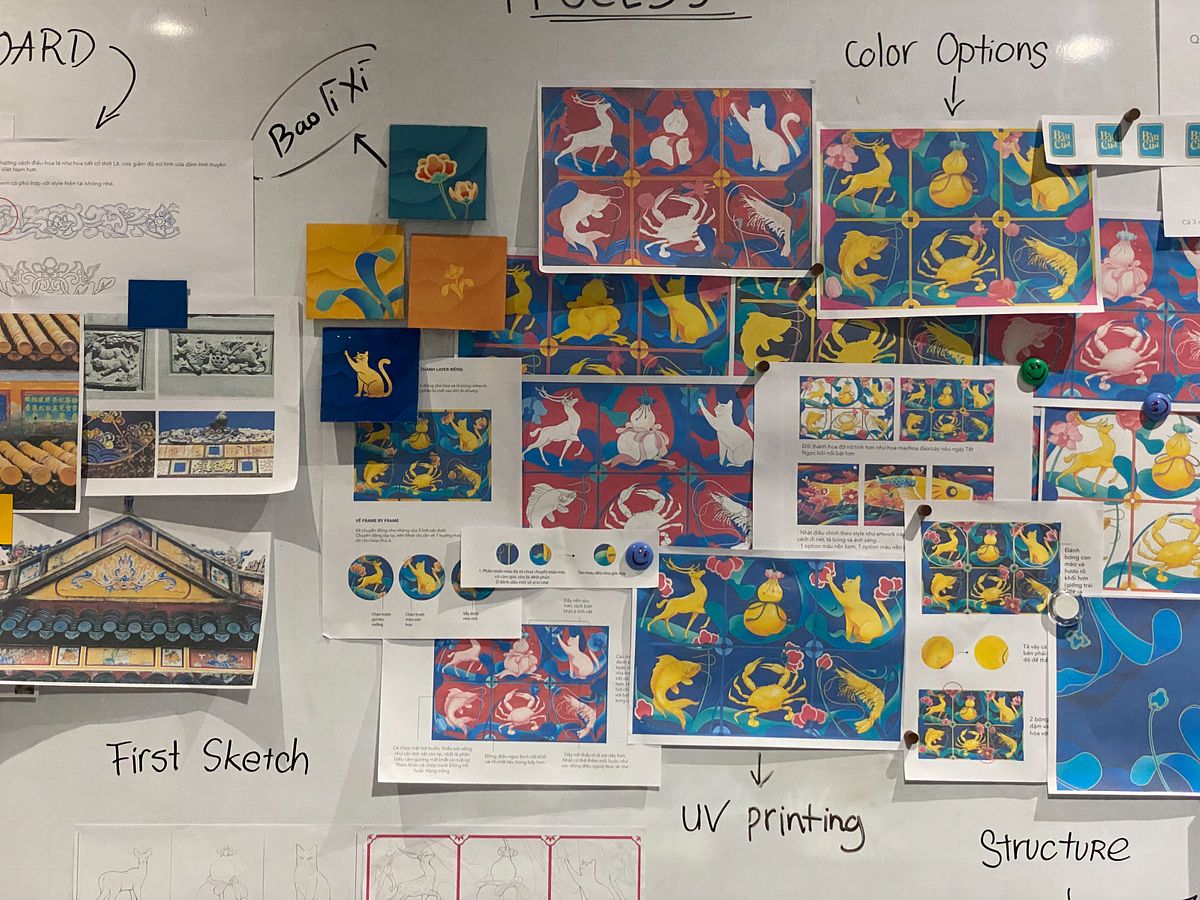 According to Maztermind, the team was inspired by Lê-dynasty patterns, especially old architectural motifs, while designing the foldable game board. The final palette of golden yellow, midnight blue, turquoise and vermillion provides a contrast to the domination of red in everything Tết-themed.