In the near future, some students from Saigon's public schools might witness the removal of their favorite canopy trees.
Tuoi Tre reports that at around 6:15am on May 26, an old tree within the campus of Bach Dang Secondary School in Saigon's District 3 suddenly fell on a group of students in the schoolyard. A total of 18 students were hurt, one of whom succumbed to his injuries on the way to the hospital, while three others had to undergo surgery due to broken bones.
The student who passed away, known only by his initial K., was 12 years old and came from a poor household in District 3. K. is survived by his parents and a baby brother. Some of the injured students were his classmates who were having breakfast together before heading to their morning lesson.
The fallen tree was a royal poinciana, best known as phượng vỹ in Vietnamese. With vibrant blossoms in a vivid shade of scarlet that bloom from May to July, phượng is a common plant in campuses across Vietnam due to its status as a symbol of the summer break and school memories. Its extensive canopy provides ample shade to students, though this advantage has turned a deadly shortcoming in stormy seasons.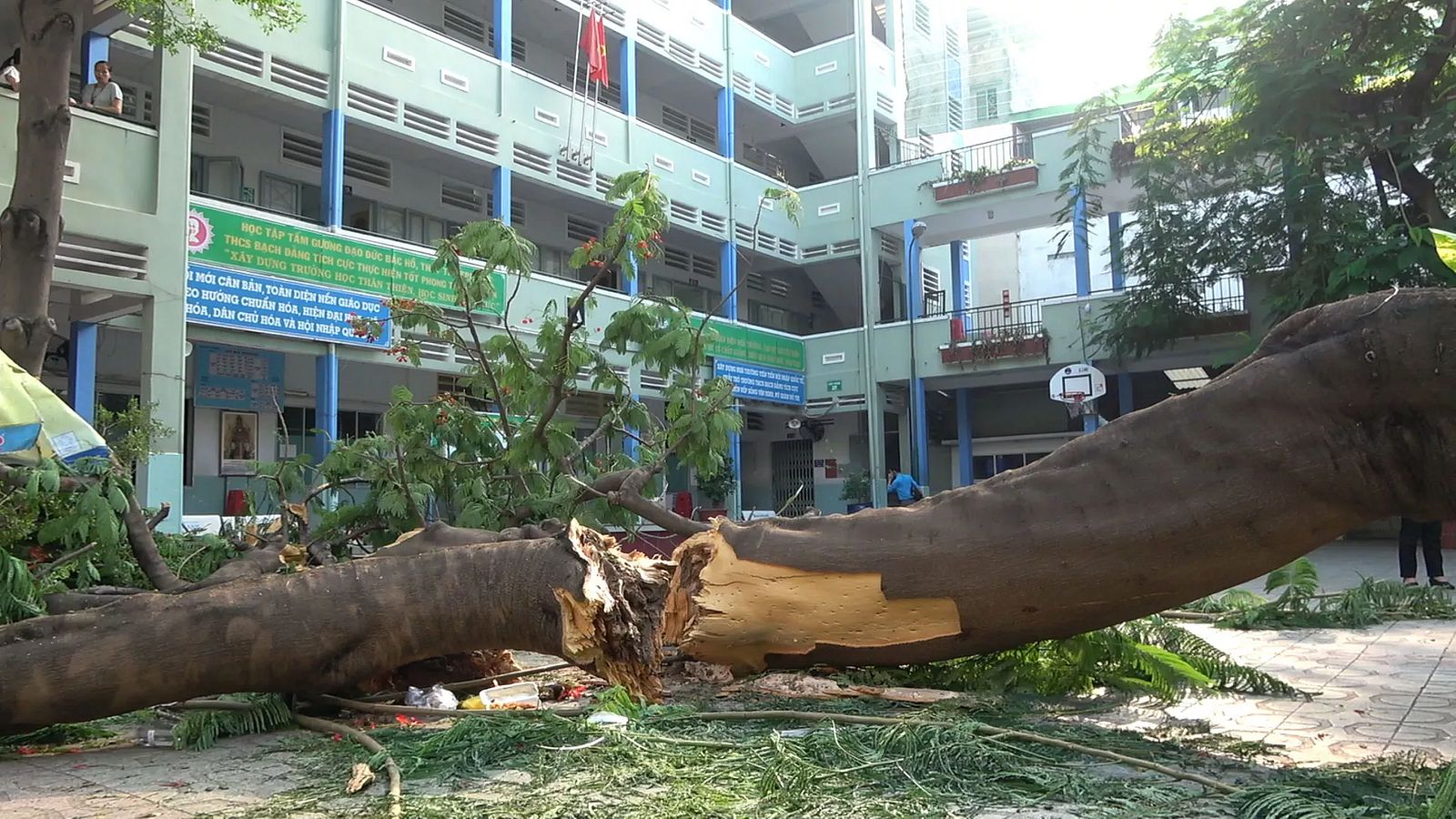 According to Tran Thien Ha, an official from Vietnam's parks and greenery association, there were a few reasons that could cause the collapse of the tree at Bach Dang School. First, the tree might have appeared healthy from the outside, but the trunk and root system had extensive rot; second, a bout of rain the day before softened the surrounding soil; and third, its broad canopy destabilized the whole tree.
Ha also suggested the city should conduct further research into how the concretization of urban areas has eaten into the amount of soil through which public trees can take root.
The University of Florida's gardening resources note thatphượng is "not sturdy in storms" with "large surface roots." Its branches are also prone to breaking during strong winds, requiring diligent pruning to "create strong tree structure."
This morning, just a few days after the school accident, a 12-meter-tall phượng on the campus of the Central Highlands Technology College in Dak Lak also fell over, though luckily there was no one at the site at the time.
Bach Dang's schoolyard spans 300 square meters, shaded by only three big trees: two phượng trees and a bàng tree. The poinciana that collapsed was planted in 1996, while the bàng tree is only 10 years old. A day after the fatal accident, the HCMC Department of Construction axed the remaining poinciana to prevent future incidents.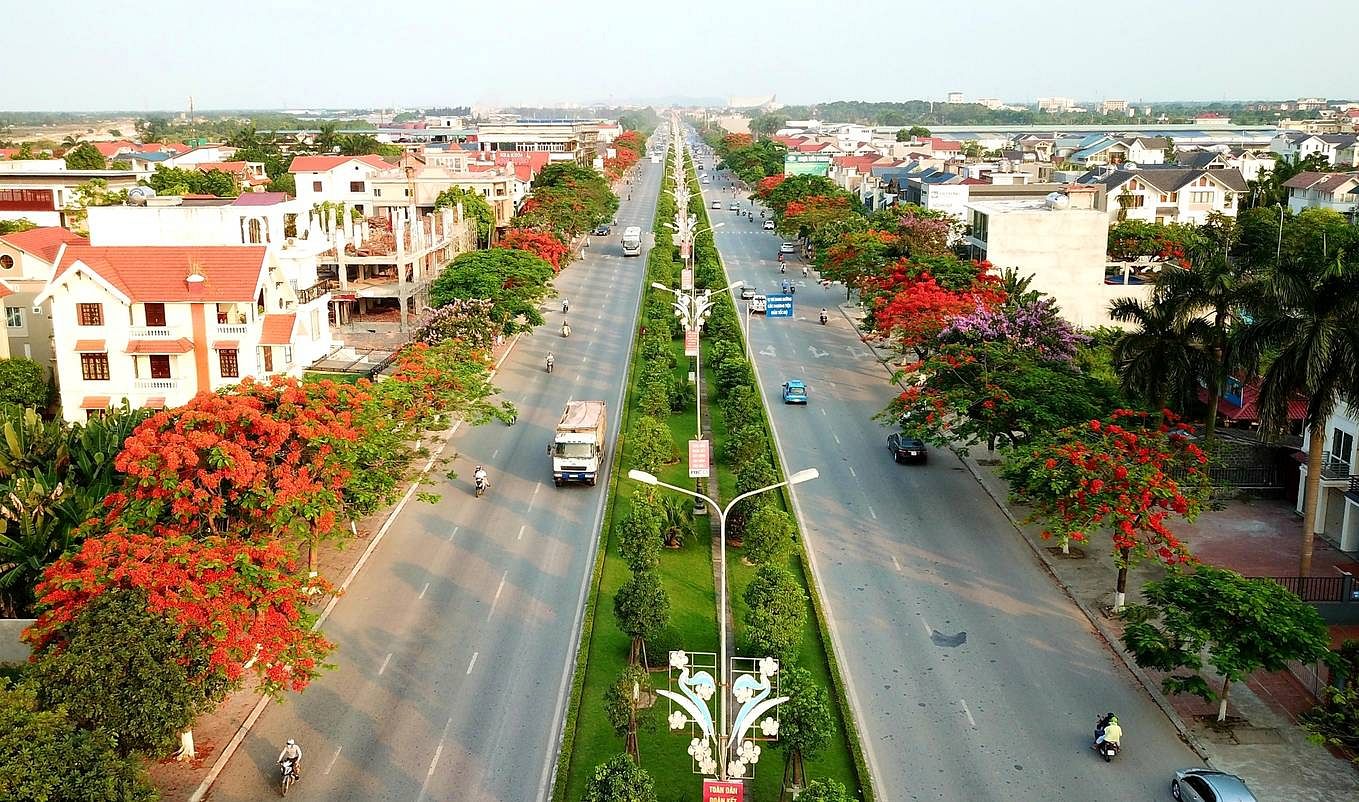 Since the tree collapse, the department has requested government agencies to inspect all trees under their charge in Saigon, including those planted within public facilities like government offices, hospitals, schools, etc. The citywide inspection includes checking the safety of the plants' roots, branches and trunks; assessing their care status and history; and creating a list of personnel who are responsible for them in emergency situations.
Under the order by Education and Training Minister Phung Xuan Nha, school administrations have to vet all trees on their campus to carry out pruning and removal to prevent similar accidents.
The heart-wrenching accident is unfortunately not the first time Vietnam's towering trees have posed grave danger to local residents. Drivers, in particular, are the most common victims of precarious roots during the wet season, as with swift winds and eroding rain come high risks of death by falling trees.