Details

Published on Monday, 11 May 2015 10:38
Written by Tim Doling.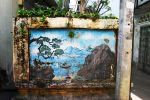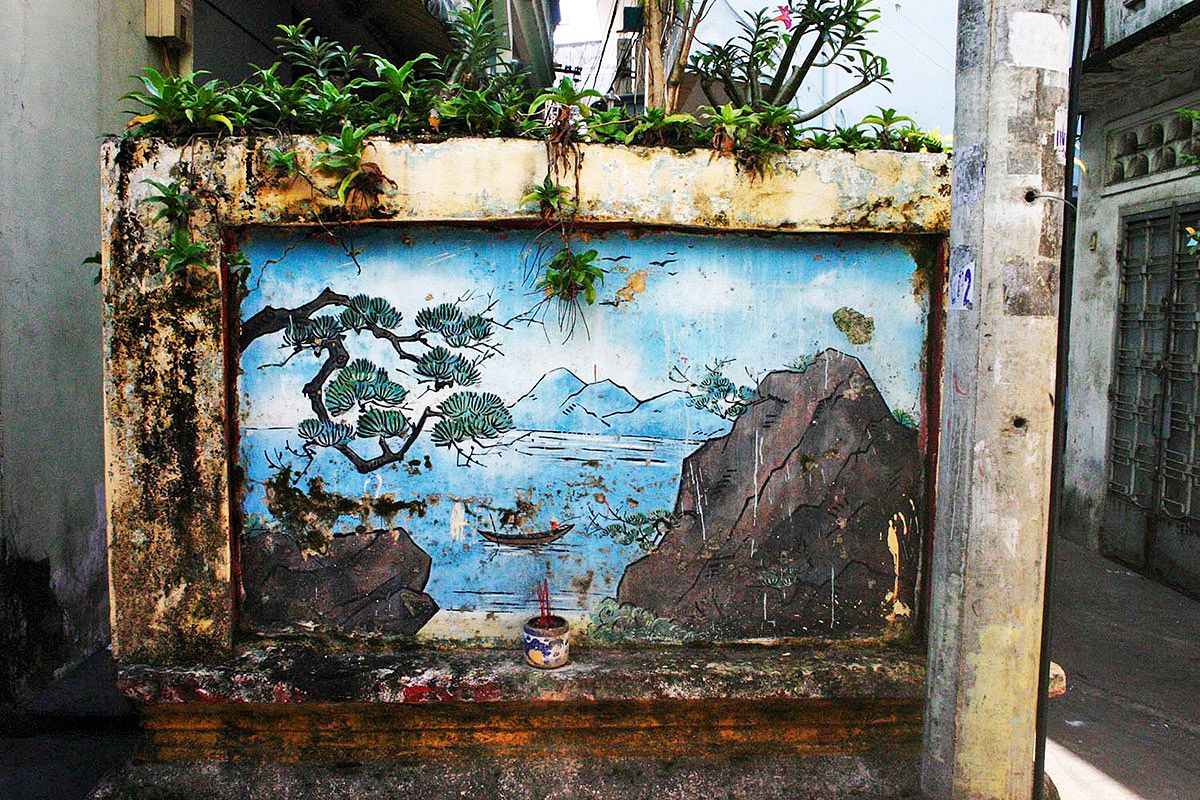 Hidden away at the end of an alley in Phu Nhuan is the forgotten tomb of Marshal Le Van Duyet's deputy, Phan Tan Huynh.
Phan Tan Huynh (1754-1824) was a royal mandarin who distinguished himself in the 1790s in the military service of Lord Nguyen Phuc Anh, later becoming a high-ranking official at Gia Dinh Citadel. His modest tomb, situated at the end of hẻm 120 Huynh Van Banh in Phu Nhuan District, is housed within a small walled compound and concealed by a large screen.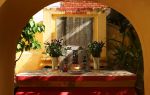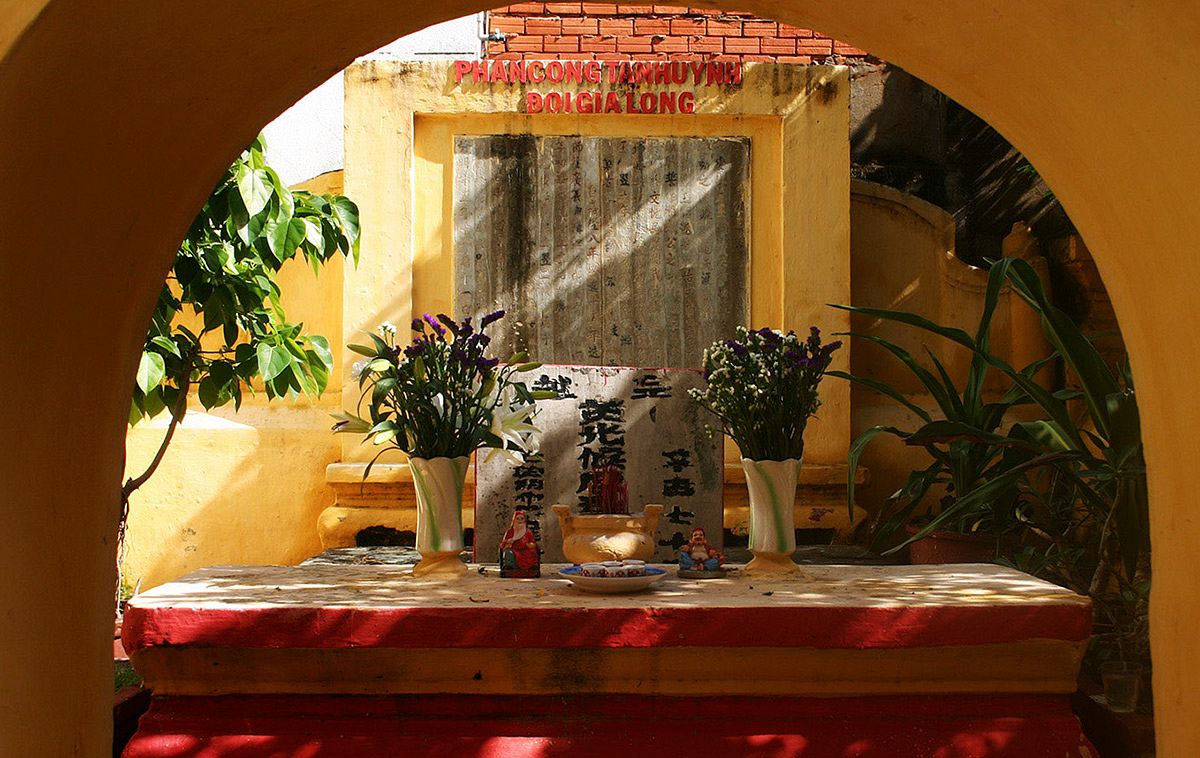 The screen in front of Phan Tan Huynh's tomb features paintings of a tiger on the front and a coastal scene on the rear. The tomb itself is accessed by a small gate with an imitation traditional tube-tiled roof, above which are inscribed the Chinese characters 德化黎民 (Dé huà lí mín or Đức hóa lê dân, literally: "Making the common people virtuous"). Twin sentences (câu đối) in Chinese on either side of the gate praise Phan Tan Huynh's great loyalty and service to his country.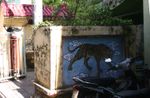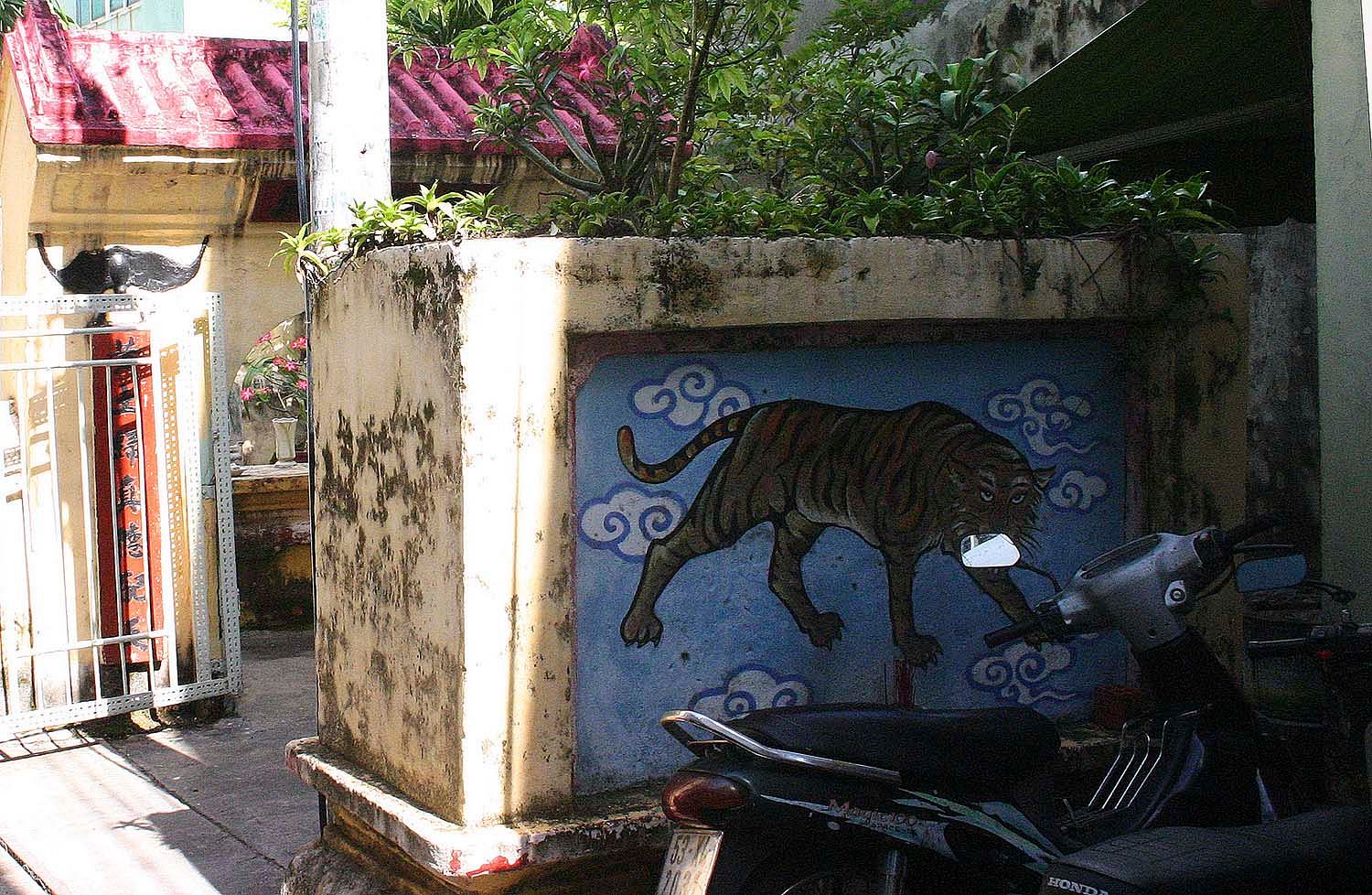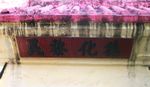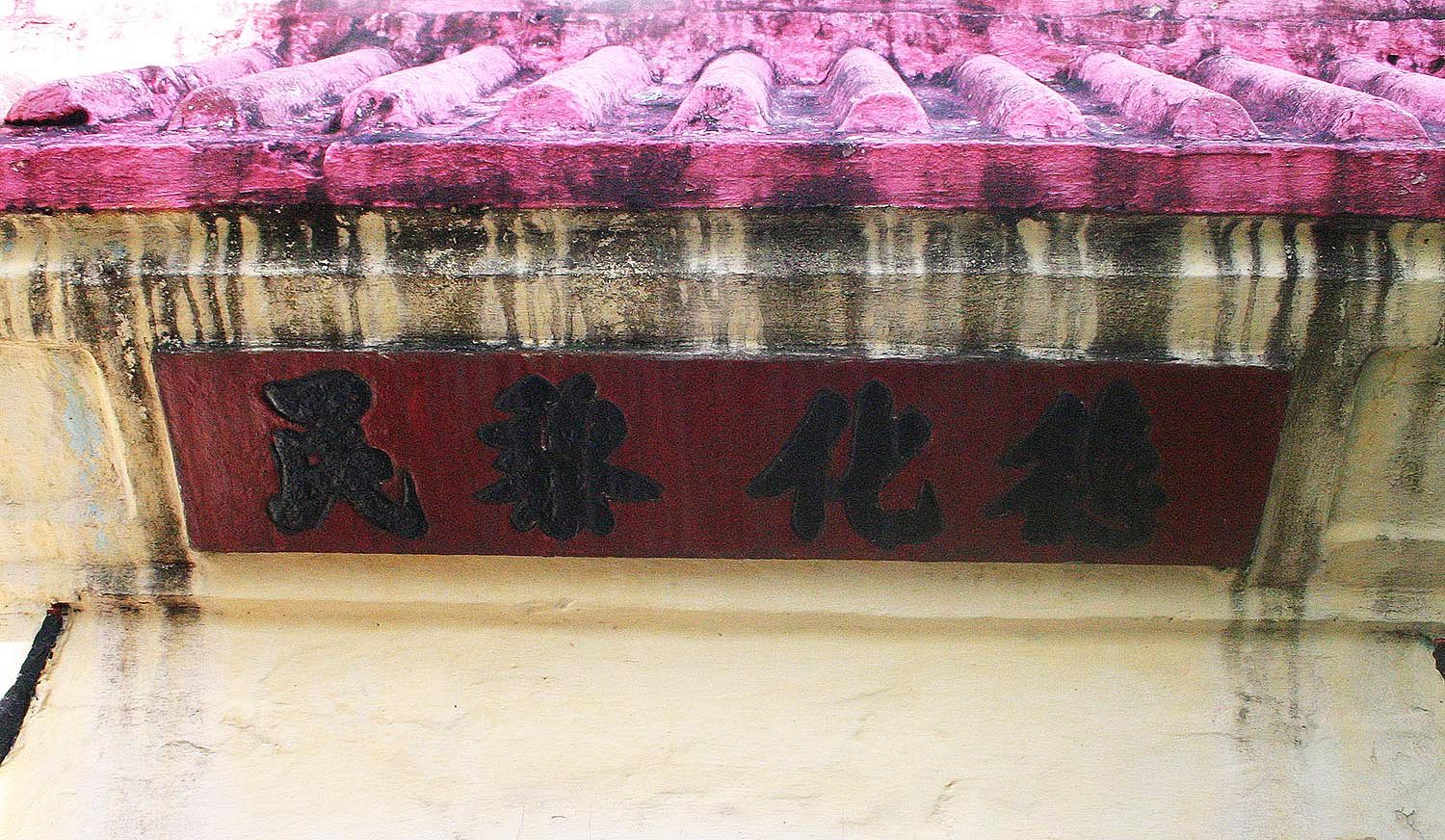 Inside the tomb compound, there is an altar in front of the tomb, backed by a small stele bearing Phan Tan Huynh's names and titles. However, it is the eulogy – inscribed in Chinese characters on the rear screen behind the tomb – which tells us most about the man who was buried here nearly 200 years ago.
According to the eulogy, Phan Tan Huynh (posthumous name Khiem) was a descendant of one Phan Cong Thien, who migrated from Quang Nam to Gia Dinh in the late 17th century. During the Nguyen-Tay Son war, "having greater skill than others," Huynh fought courageously in Nguyen Phuc Anh's armies under such famous generals as Le Van Duyet, Ngo Tung Chau, Vo Tanh and Truong Tan Buu.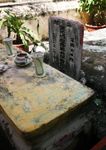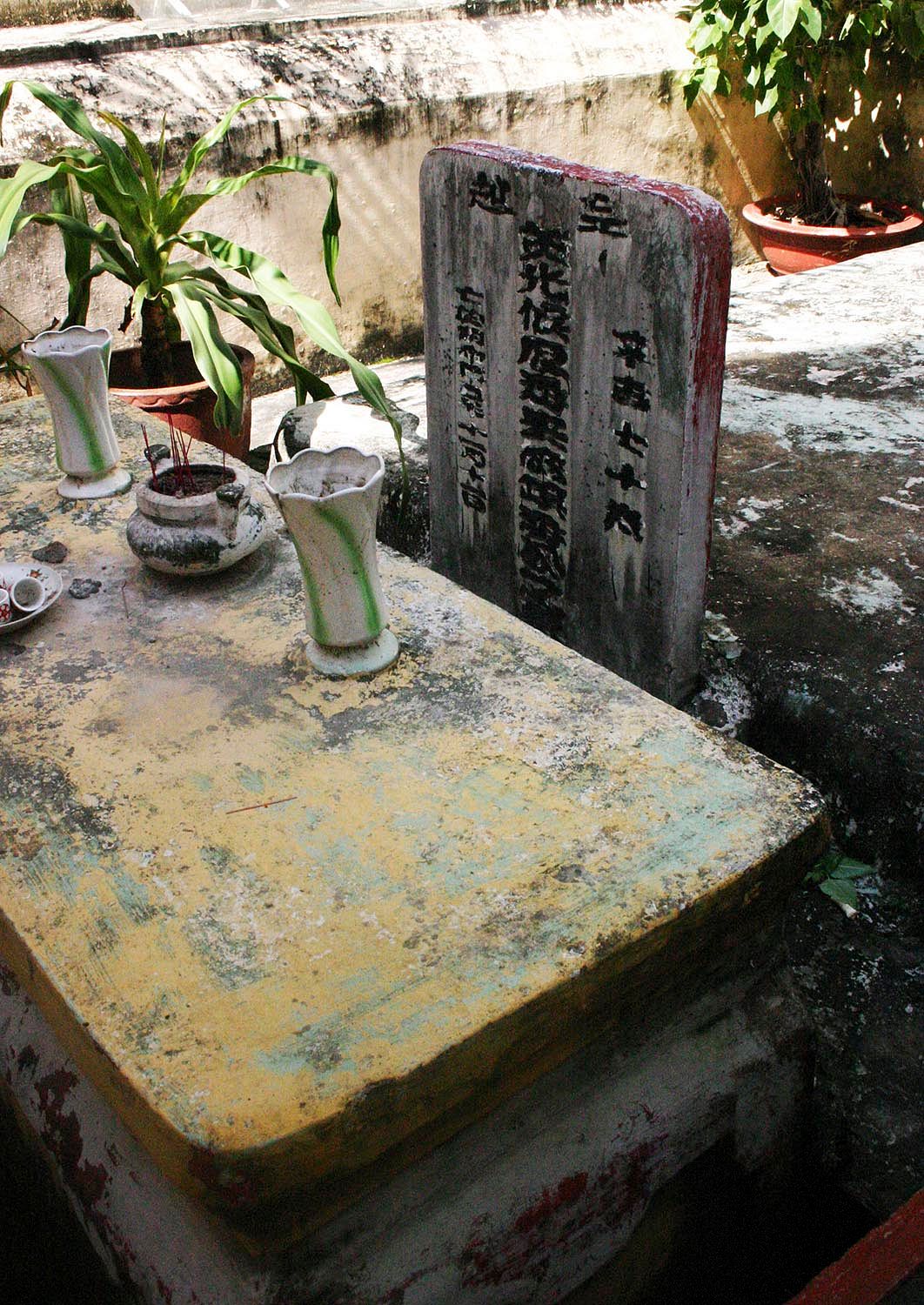 In 1802, after Nguyen Phuc Anh took the throne as King Gia Long, Phan Tan Huynh was granted the honorary title Hoang Ngoc Hau. Then in 1807, he himself became a general and high-ranking special envoy, charged with assisting Marshal Le Van Duyet in his duties as Governor of Gia Dinh.
Phan Tan Huynh distinguished himself in battle again in 1809-1816, when he served as deputy commander of a long campaign against rebel forces in Quang Ngai.
In 1820, he became Divisional Commander of Phien An (Ben Nghe, now Saigon), and "over the next two years, all of the documents of Marshal Le Van Duyet were drafted by his hand". During this period, he also promoted the colonisation of new land in Gia Dinh by offering incentives to Viet settlers.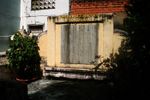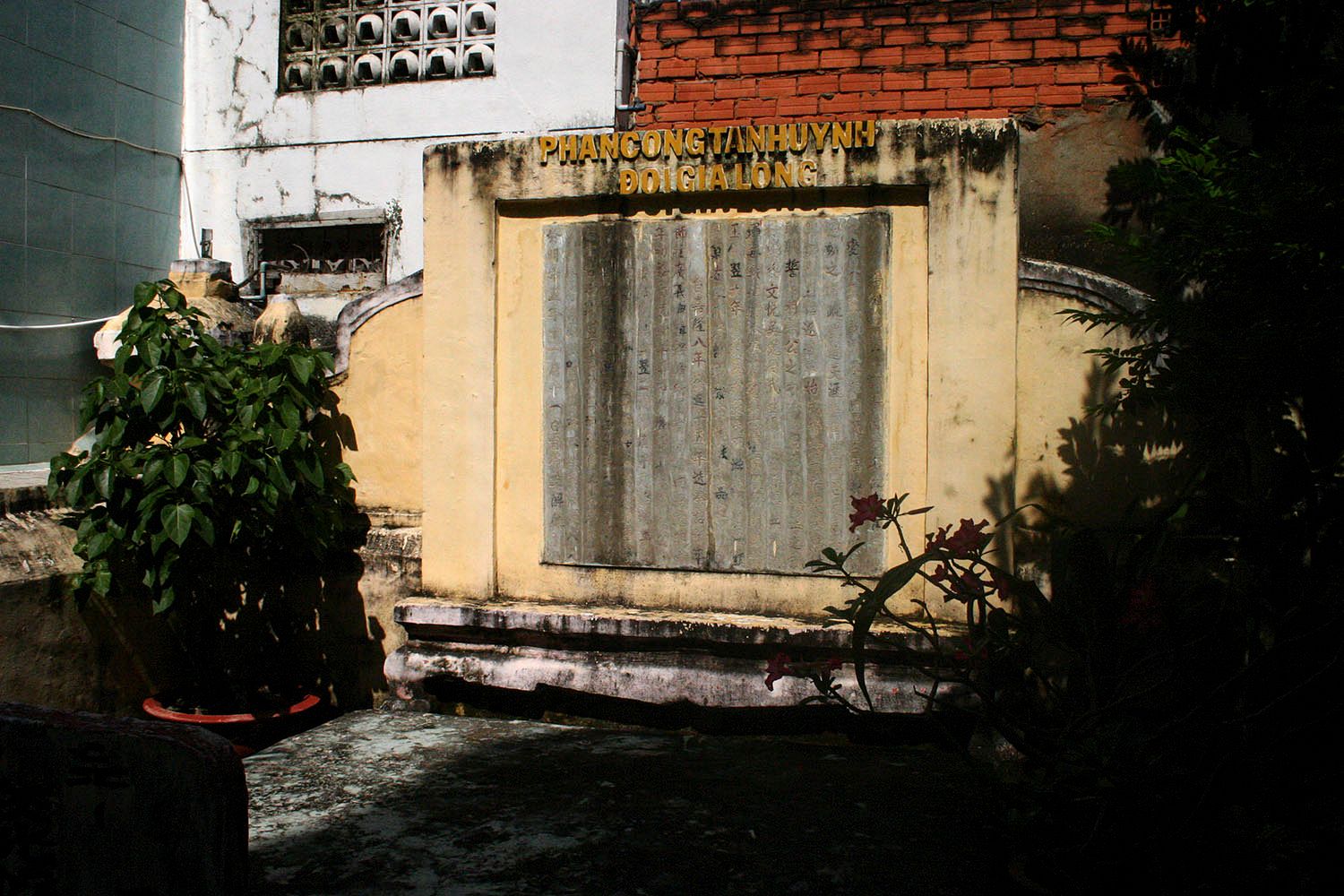 In 1822, Phan Tan Huynh's health began to deteriorate due to old age and he was permitted to retire on an official pension. However, the eulogy tells us that just two years later, "for reasons of poor health and severe illness, he did not want to become an encumbrance to his children, so he committed suicide to free himself from suffering, on the 11th day of the 11th lunar month in the fifth year of King Minh Mang (1824)."
Not yet recognized as a heritage site, the Phan Tan Huynh Tomb is currently cared for by a local family, though sadly, few of the other residents of hẻm 120 seem to have any knowledge about the great royal mandarin buried in their midst.

Tim Doling is the author of the walking tour book Exploring Ho Chi Minh City (Nha Xuat Ban The Gioi, Hanoi, 2014). You can read more of his writing at www.historicvietnam.com.