We rolled up to a lone bánh xèo cart on an empty, tree-lined sidewalk in District 1, not far from where DeciBel used to be. The traffic on Dien Bien Phu raced by at the far end of the street, but little else moved between the bland cement walls around us. Even by sidewalk eatery standards, the atmosphere was underwhelming.
A plump woman in a pajama suit worked the cart while her sidekick, a man with boredom in his eyes, waited for us to tell him why we were standing there. He moved with resentful efficiency, tossing out our plastic stools and table. We squatted until our knees just about touched our chins and didn't really speak much as we waited for our bánh xèo to appear.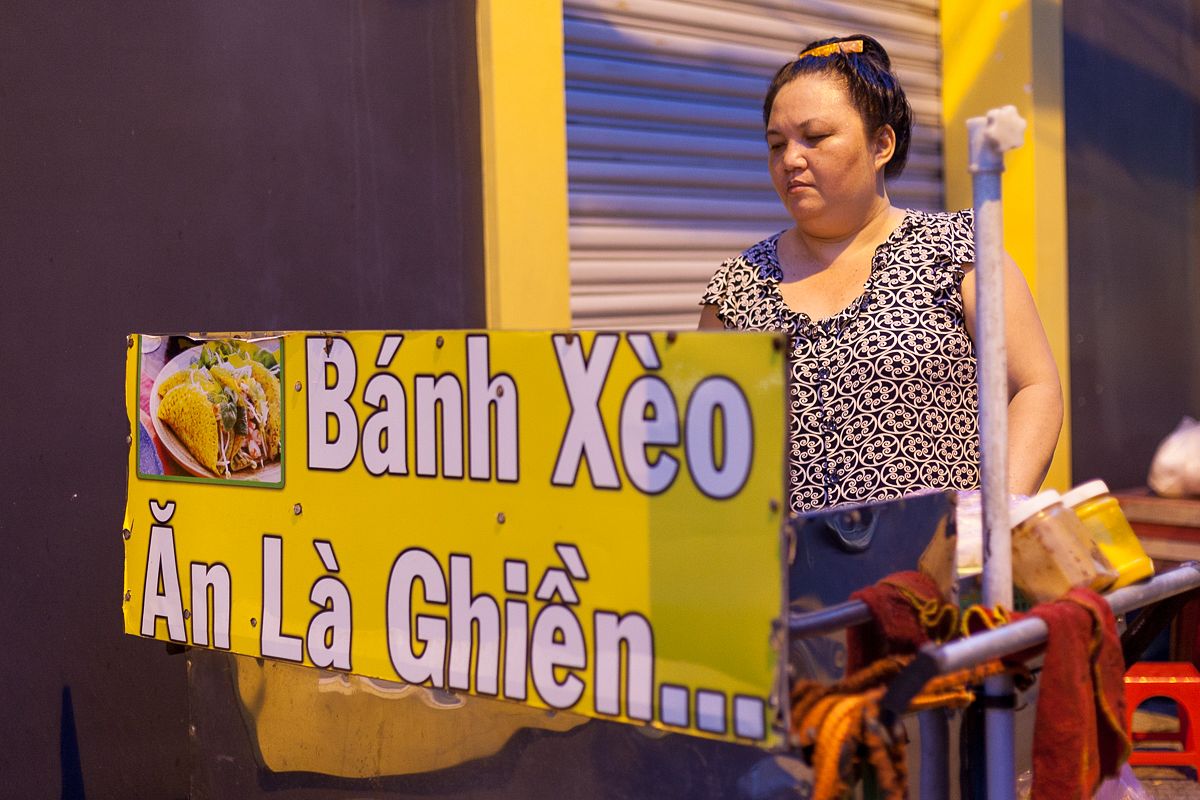 The looming rain clouds were another concern, since the bundles of power lines over our heads were all that stood between us and the darkening sky. I ordered a beer in hopes of salvaging our little adventure, but no such luck: only trà đá. To his credit, the surly man was nice enough to point me in the direction of a nearby corner store.
By the time I returned, our basket of herbs had arrived, along with a stack of rice paper. As we planned out the logistics of crouching and eating, our bánh xèo arrived. The glistening folds of rice flour, turmeric, coconut milk and water were clearly a southern-style rendition of the dish, but much smaller than the usual, hang-over-the-plate portions. Each one fit easily inside a sheet of rice paper lined with lettuce and herbs, rolled and dipped in fish sauce with chili.
The pancakes were done just right: bite after bite of crunchy deliciousness on the outside, savory bean sprouts, pork, shrimp and fried onions inside. Before we could even finish the first helping, our second round appeared. We devoured it all.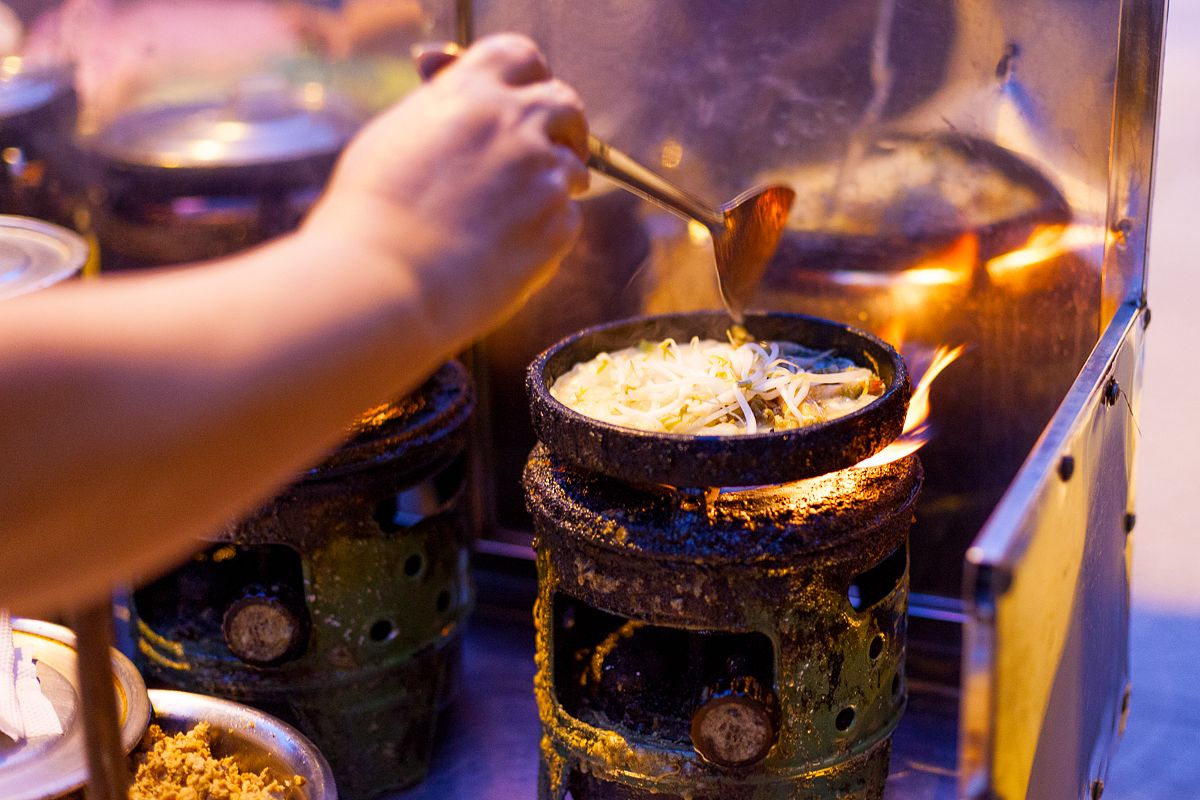 While bánh xèo has never been something I crave, this was different. I could see myself venturing to the corner of Nguyen Van Thu and Phan Ke Binh again to find this cart, which comes out around 6:30pm. The rice paper changed the experience for me.
Stuffed and satisfied, we paid our VND65,000 bill and waited for our ride. There were several more tables set up now, with lively conversation in the air. The woman behind the cart worked quickly, tossing ingredients into the sizzling heat.
To sum up:
Taste: 5/5
Price: 5/5 - VND10,000 per bánh xèo
Atmosphere: 3/5
Friendliness: 3/5
Location: 3/5
Matthew believes coriander exists solely to ruin his meals. You can find more of his writing here.
Bánh xèo
near the corner of Phan Ke Binh and Nguyen Van Thu, Dakao Ward, D1

---

Related Articles:
---