Every once in a while, you come across a simple Vietnamese restaurant that absolutely blows you away.
When you've lived in Saigon for almost six years it's hard to be surprised by a local lunch spot. You have your go-to favorites, and every now and then you may hear of a stall or cart from a friend. I often forget about these recommendations, but when Alberto, our office street food expert, shared a picture of a cơm trưa spot with piles of goodies, I knew I had to check it out.
Located down the hẻm next to the Liberty Central Hotel on Pasteur Street, this no-name restaurant will impress even the most jaded foodies in town. Walk through the standard dining room to the back and you are greeted by a table covered in an unbelievable number of dishes. If Vietnam celebrated American Thanksgiving, this is what it would look like.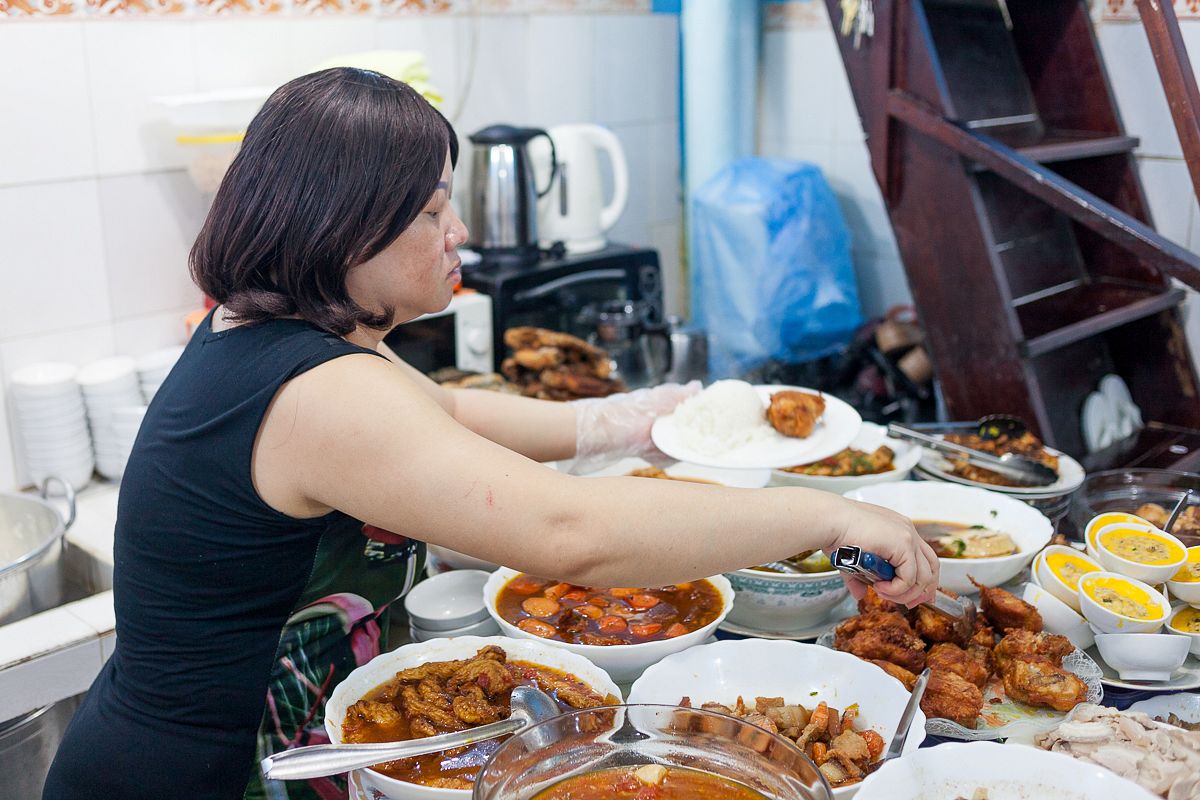 I lost count of the number of dishes (somewhere around 30) and this doesn't even include the self-serve, all-you-can-eat vegetable and soup buffet. Simply tell the cheerful woman manning the rice spoon what you want and she'll serve up a heaping portion to sate even the hungriest of diners.
Name your traditional lunch dish, and they have it. Fried chicken? Yup. Pork belly? Of course. Lemongrass tofu? Absolutely. Cuttlefish? Duh. I could go on, but I think you get the picture.
The vegetable selection alone offers enough options for a full meal, making this hidden eatery a must-visit for vegetarians. Salad, stewed eggplant, stir-fried morning glory, sautéed green beans and carrots - it's all there, plus much more.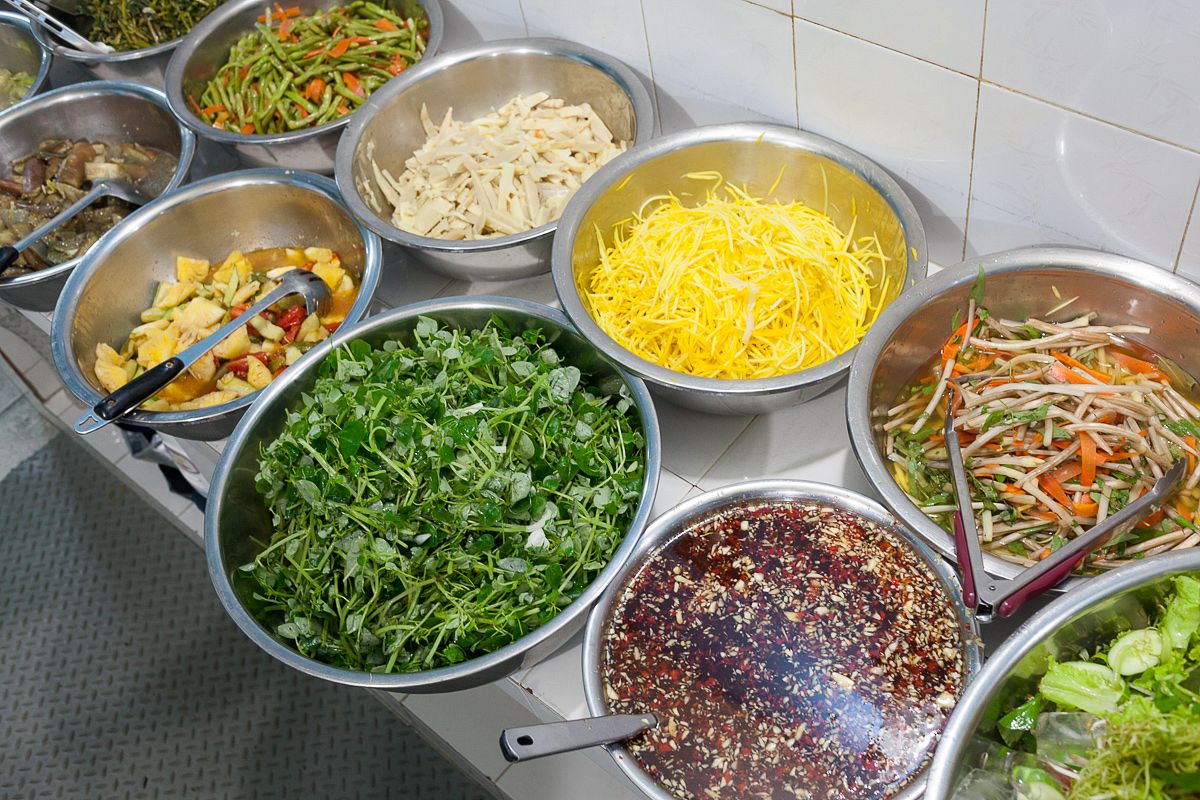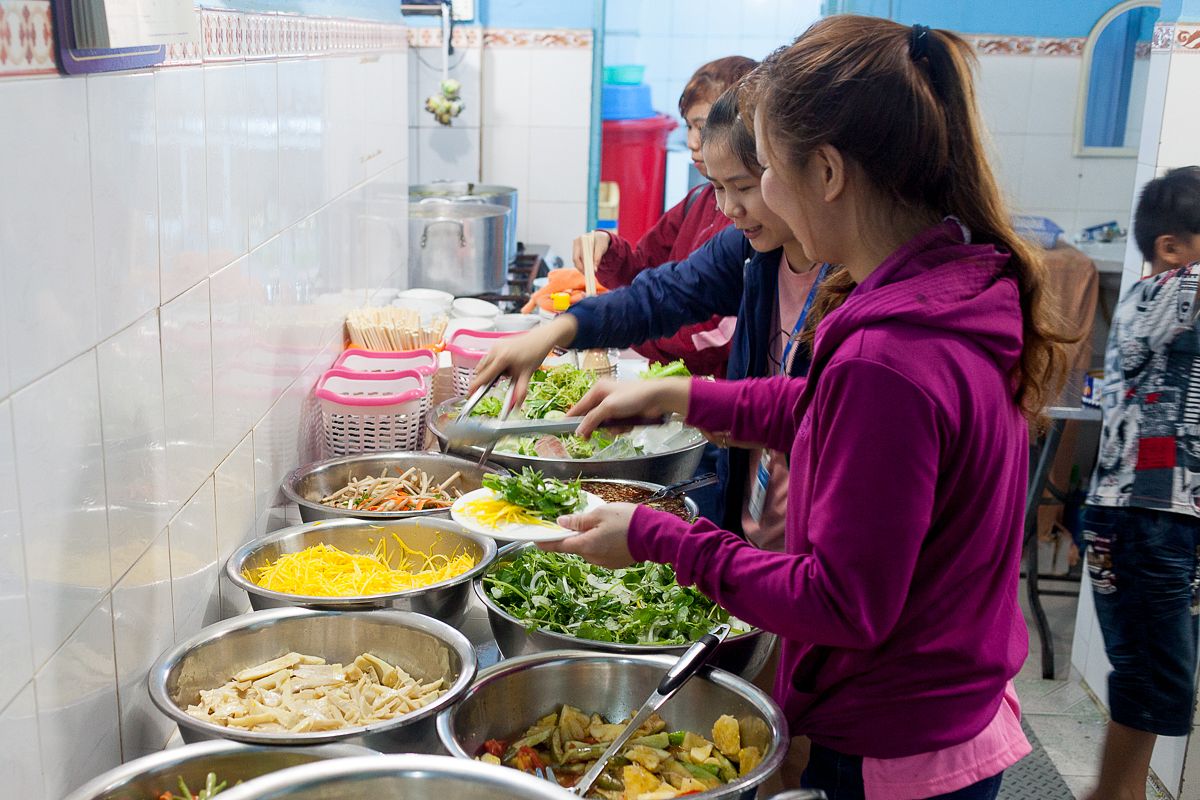 As incredible as the food selection is, the best part of this hole-in-the-wall is the price: VND35,000 across the board, which includes the aforementioned all-you-can-eat veggies and soup.
Unsurprisingly this true gem is very popular with workers from nearby construction sites and office towers so seating can be hard to come by, but with the kitchen producing enough food for an army you'll never have to worry about missing out on an amazing meal.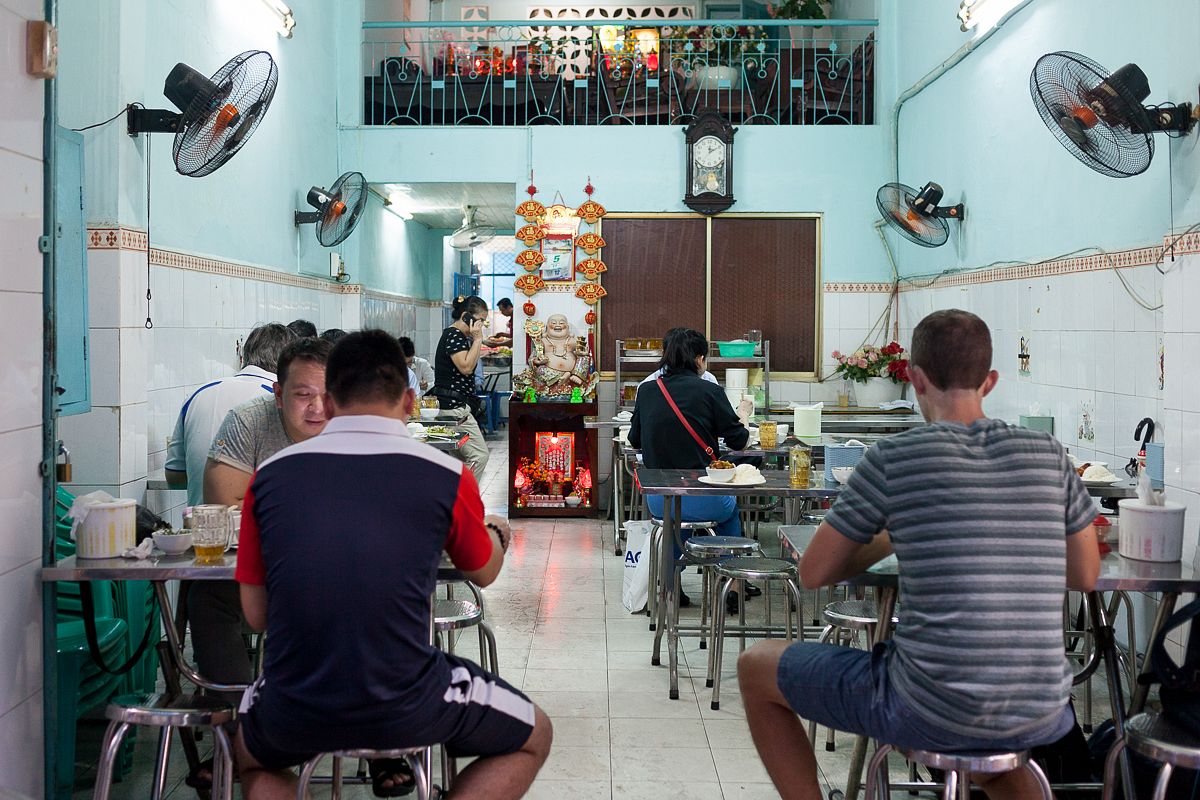 To sum up:
Taste: 5/5
Price: 5/5
Atmosphere: 3/5
Friendliness: 5/5
Location: 5/5
Michael has almost no sense of smell and was an on-screen extra in Jurassic World. You can usually find him with a craft beer in hand.
Cơm Trưa Hẻm Pasteur
63/2 Pasteur, D1

---

Related Articles:
---