Banh xeo joints are a pretty common sight around town, and you may well have your own favourite. I'm regularly drawn back to this place though because it offers everything I look for in Vietnamese street food.
It's cheap, the food's always fresh and tasty, there's no airs and graces, and - most importantly – it's busy, which means it comes with a good supply of 'theatre'.
Two dishes on offer here – a mighty serving of banh xeo, and its smaller cousin – banh koht (25,000vnd, 10 pieces).
On this visit, I went for the banh koht, which came with the traditional toppings of shrimp and pork.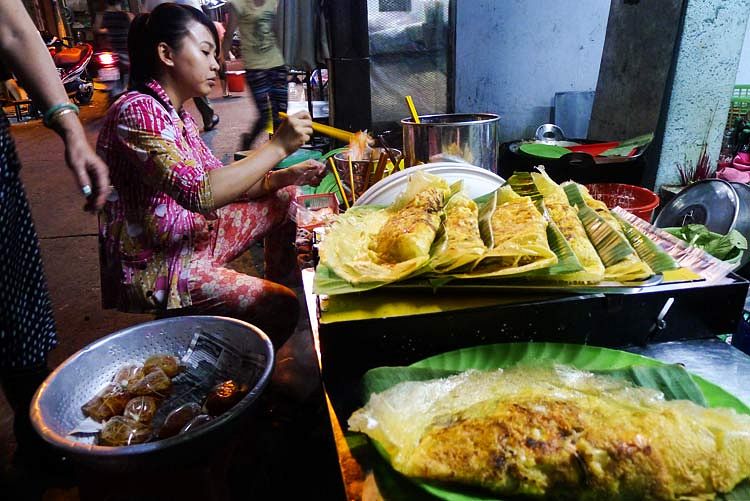 As you see from the pictures, they're accompanied by a mountain of fresh herbs and enough fish sauce to float a boat in.
At the front of the house the all-lady team knock out the banh koht at a tremendous pace – this place does a roaring take-away trade – while down the side, the sole male fries up the huge banh xeo.
Sit in either place and you'll enjoy the entertainment of the staff and passers by.
Ba Hai Banh Xeo. 119 Le Van Linh, D4. Open: 3ish to 8ish, daily.