When it comes to Saigon's culinary landscape, the southern hub is pretty progressive. In addition to an array of Vietnamese dishes from every corner of the country, the city has also acquired a cosmopolitan palate that includes scores of Japanese izakaya, Korean barbecue spots, Taiwanese milk tea shops, Italian pizza places and burger joints of various international origins. The reason this works, an Indian restaurateur once told me, is because Saigoneers are open-minded: whether they know the cuisine or not, everyone is willing to give it a try.
And yet, Saigon is oddly shy on Southeast Asian eats: despite its willingness to reach beyond the borders of Vietnamese cuisine, you'll find relatively few Thai, Filipino, or Indonesian restaurants in town. Decked out in bright red and white, District 5's Pan Mi Gia aims to fill that gap.
Squarely located in a neighborhood of Chinese-influenced cuisine, the handmade noodle shop represents a younger, hipper version of street food, one that trades the weather-worn atmosphere of many roadside eateries with a bright and cheerful ambiance.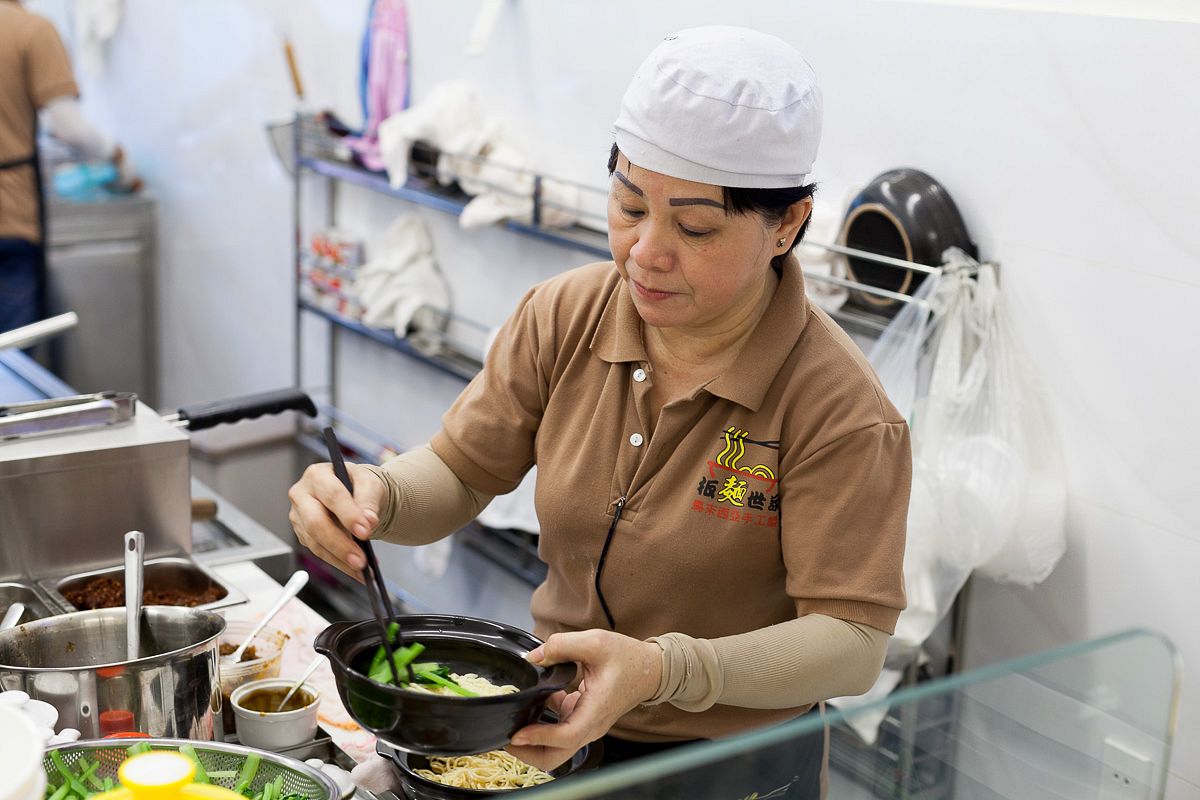 It must be noted, however, that the only matter of true significance at a street food eatery is the food. Whether you're chowing down by an open construction site or dining in the air-conditioned glory of a modern building, if a meal is not worth the money, the time, or the distance, then all hope is lost. Pan Mi Gia, thankfully, manages to back up its modern trappings with a solid bowl – or three – of Chinese-Malaysian Hakka noodles.
On one side of the long, narrow space is the shop's open kitchen, in which a cook deftly chops, weighs and feeds fresh dough into a noodle maker not unlike the one my Italian grandmother once used. Though the showmanship here isn't quite as theatrical as the folks who make mì kéo, its methodical process is mesmerizing in its own right.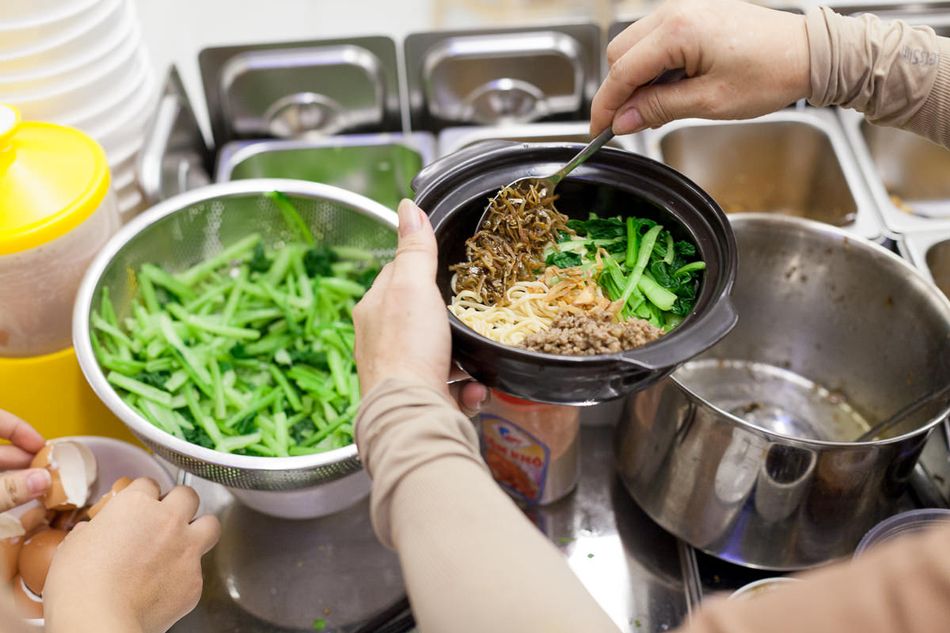 Opposite the small counter where this noodle-making magic occurs, a row of small tables lines the wall, opening onto the bustle and noise of District 5, a part of town that always seems to operate at double-time compared to its downtown neighbor. To serve the three hungry lunch goers beside him, the young man across from us starts with a pile of his handmade flour noodles before adding a handful of minced meat and mushrooms, a soft-boiled egg, a few greens and a sprinkling of crispy, fried anchovies.
Pan Mi Gia's signature dish comes in three varieties: dry, soup and spicy. All three have their merits: the dry version is perhaps the least fishy of the lot, while the soup offers an added layer of umami flavor. For those who appreciate a bit of a kick, Pan Mi Gia's spicy variety contains just enough heat to be pleasant without torching your taste buds. Whichever option you go for, it's possible to dip into the standard porcelain pot of chili oil present on most street food tables; at Pan Mi Gia, this is Malaysian-style chili which, much like its Vietnamese counterpart, provides an adjustable level of fire for each individual.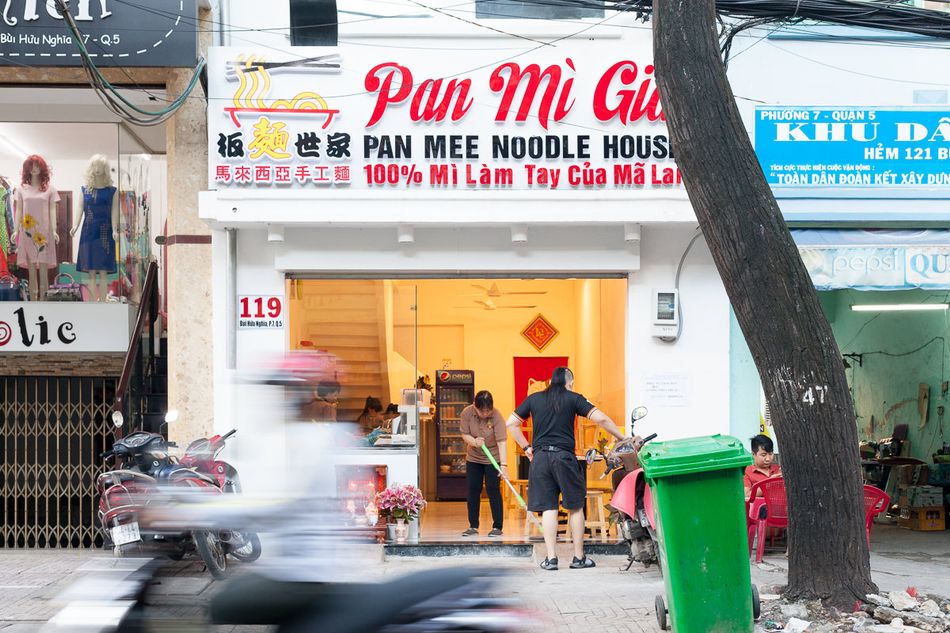 Pan Mi Gia is open 7am-10pm daily.
To sum up:
Taste: 4/5
Price: 4/5
Atmosphere: 3/5
Friendliness: 5/5
Location: 4/5
Dana is 70% caffeine, 50% fish sauce and hasn't taken a math class since 2004.
Pan Mi Gia
119 Bui Huu Nghia, Ward 7, D5

---

Related Articles:
---