OK, so not a single food place so much as a collection of places. The market is worth a visit in itself – think a mix of the touristy feel of Ben Thanh (but without the hassle and inflated prices) and the madness of Tay Binh in Cho Lon (but smaller) – spread out over a couple of levels, it can be an assault on the eyes but rarely on the wallet.
You'll find the 'food court' downstairs towards the back of the market. It's not difficult to find – just head towards the bright flourescent lights. Once there, you'll see a range of places all offering a wide selection of the staples. On this visit I went for the bun thit nuong and got a large bowl full of bun noodles, grilled pork and fried spring rolls, accompanied with cucumber, herbs and chilli fish sauce.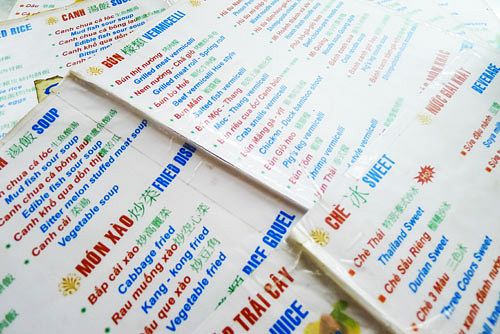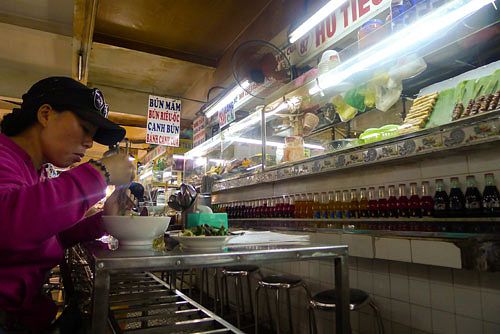 English is spoken a little bit, and a lot of the menus will have English translations to guide you. Unlike some markets, where the food areas could perhaps give a little more attention to hygiene, this area is very clean and overall not an unpleasant place to grab some cheap eats. And of course, as with any Vietnamese market, you get random conversations thrown in for free.
Open: all day (I imagine), daily
Dishes: 30–35,000vnd
Duong Vuong, D5 (next to Windsor Plaza Hotel)
---
Related Articles:
---