Some street eateries in Saigon are so good they don't need a name.
Every self-respecting Saigoneer has a mental list of places they love to eat, but may not know the name of. For me, some of these unnamed food heavens include the bún thịt nướng spot on Co Giang Street, the grilled chicken ass joint on Ngo Tat To, and so on.
The crew here at Saigoneer is lucky to have one such stall nearby our office in the middle of chợ cũ on Ton That Dam Street. We could literally fall off our balcony and onto this establishment, but earlier this week several of us took the more sensible route of walking down the stairs and out the door.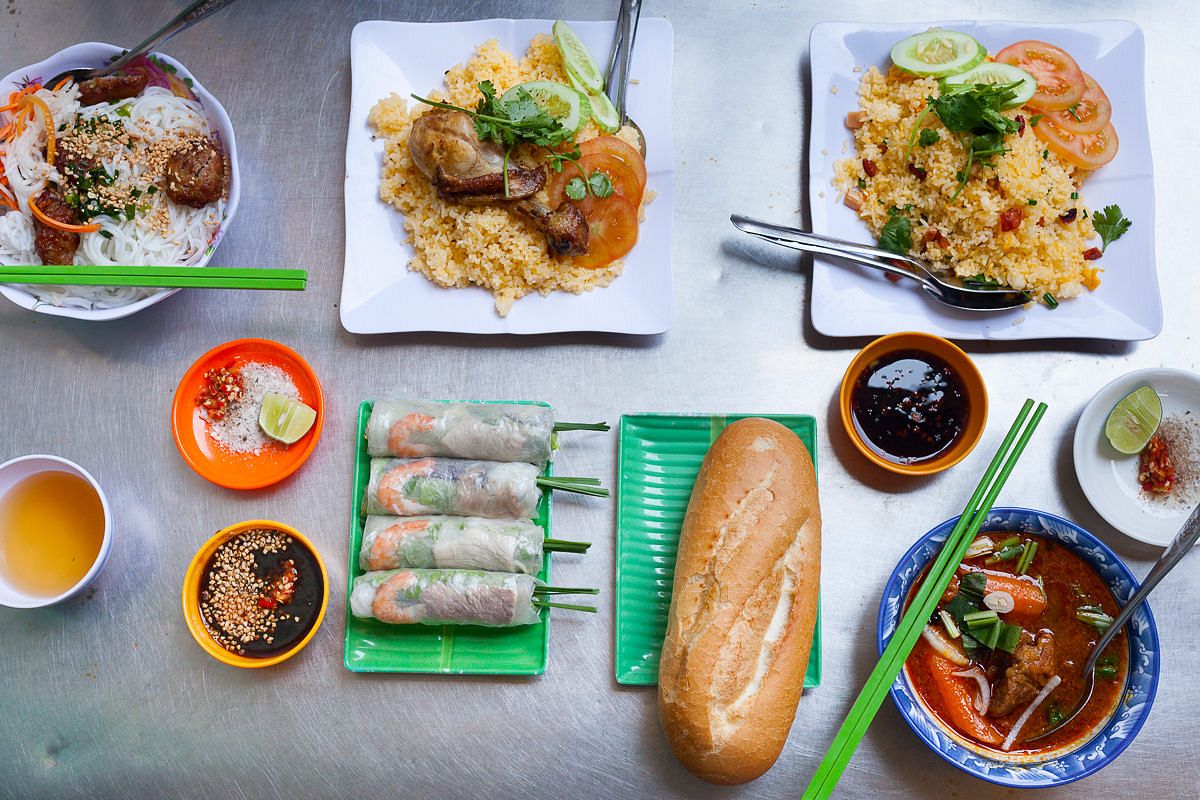 The no-name stall next to 89 Ton That Dam features a menu that acts as a greatest hits compilation of southern Vietnamese cuisine, and it draws flocks of nearby office workers every day. If you're not there by 12pm you may be out of luck when it comes to getting a plastic stool or served on time.
We went for a selection of dishes including bò kho bánh mì, bún nem nướng, cơm chiên Dương Châu and cơm gà xối mỡ, along with a plate of gỏi cuốn. You really can't go wrong with any of these, or you can also choose from other favorites such as bột chiên and mì xào bò.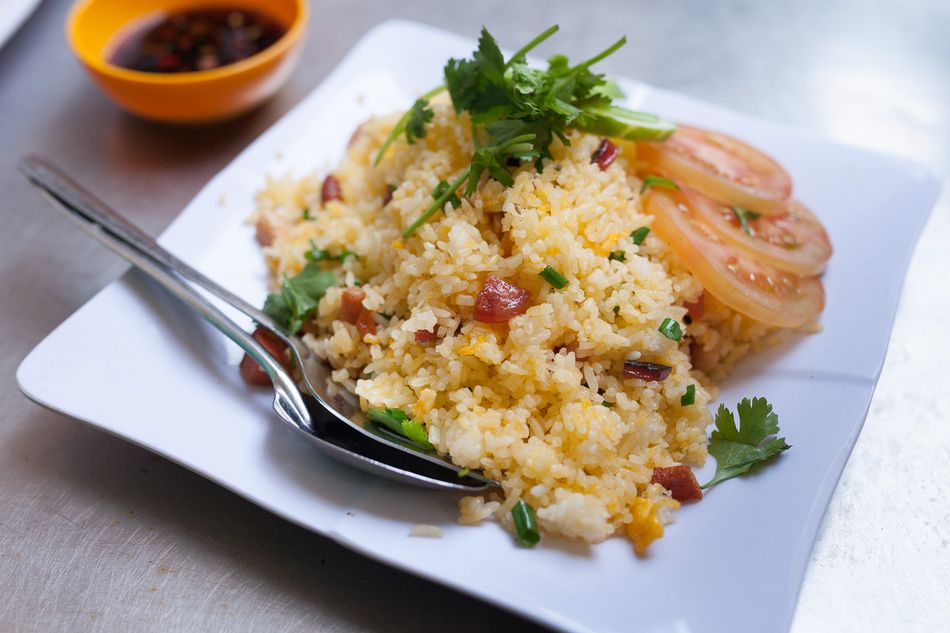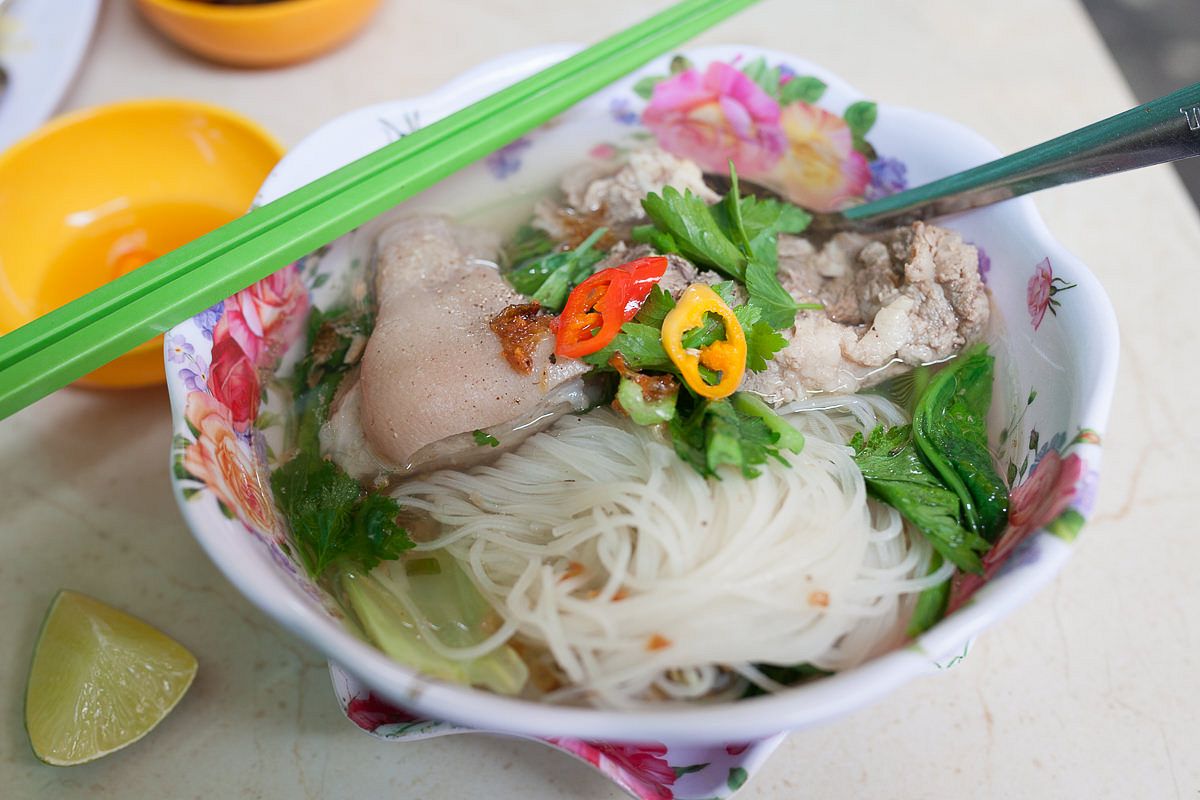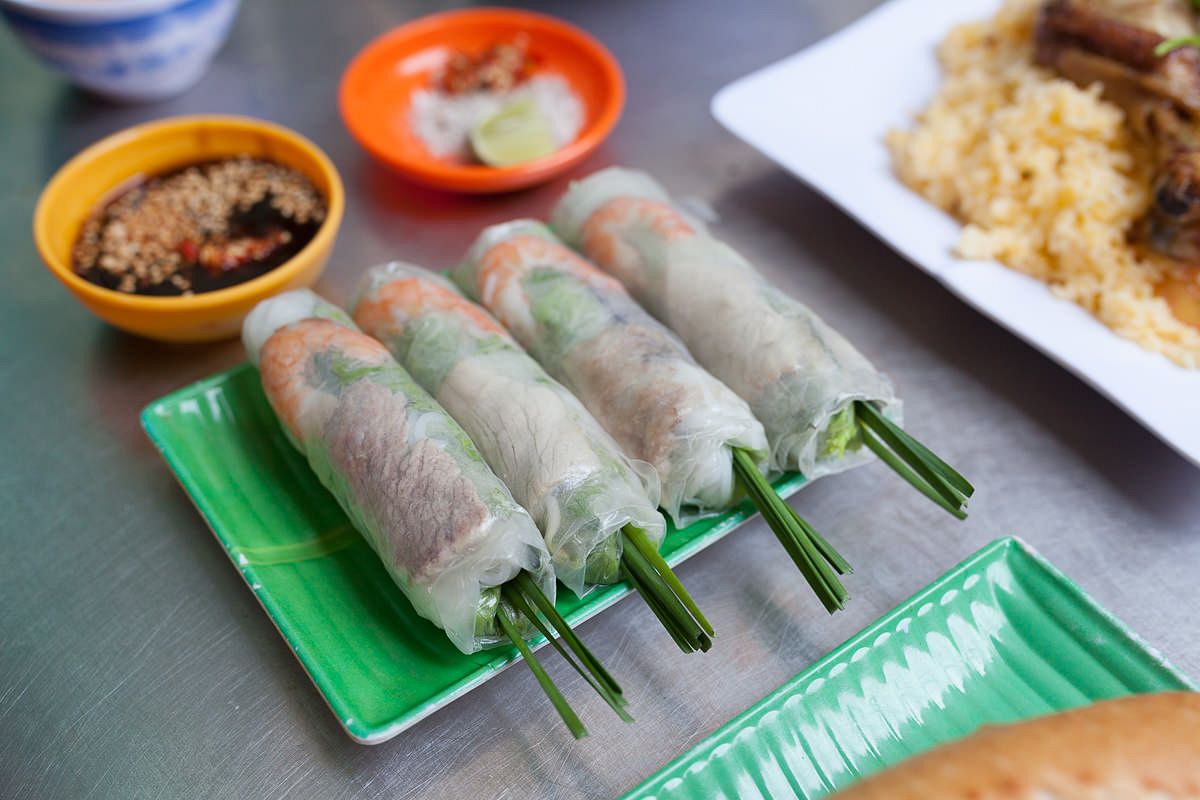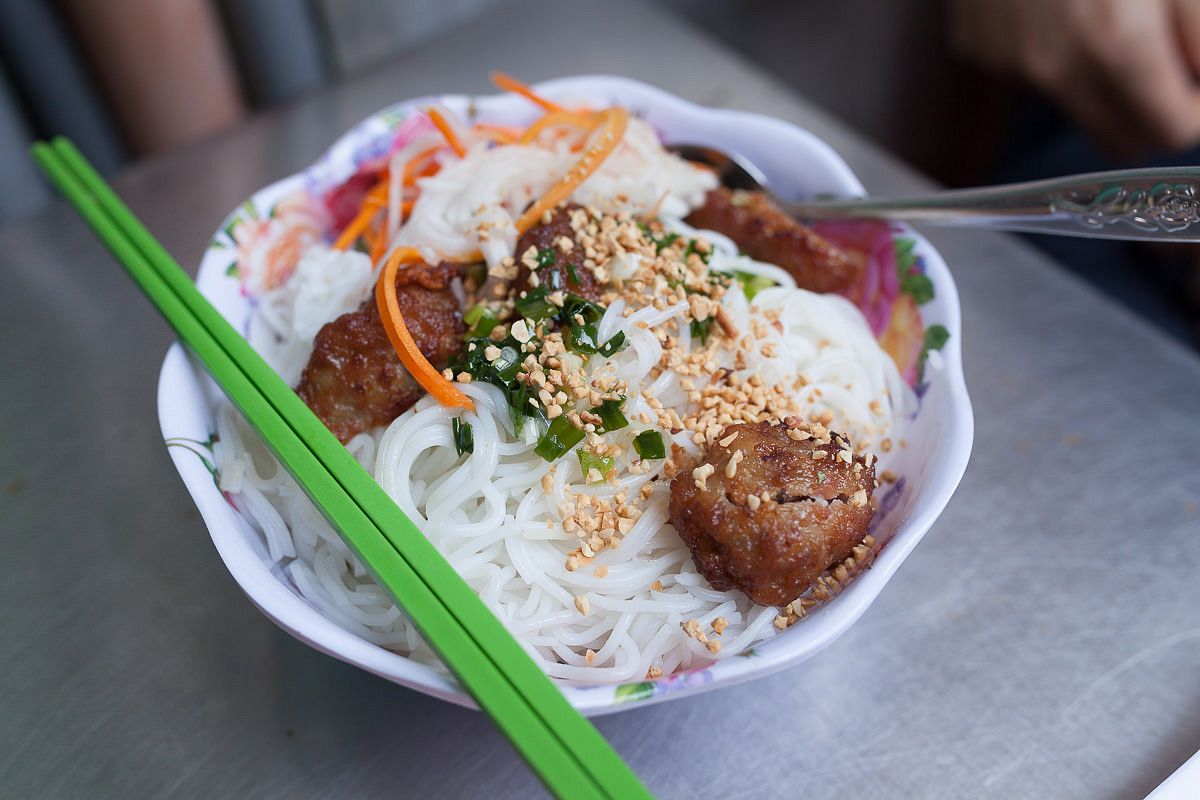 My bún nem nướng was fantastic, and much needed following the disappearance of my favorite stall which slung the dish on Tran Hung Dao Street in District 5. This dish isn't as well-known as bún thịt nướng and a few other vermicelli-and-pork dishes, but it deserves to be.
Judging by how quickly my colleagues' plates were cleaned, the other dishes were as beloved, and for an average price of just VND25,000-35,000 each.
This cart of no-name fair isn't for lingering at, with the tiny stools and tables wreaking havoc on long legs while hungry customers eye your seat, but it's well worth a quick, cheap lunch in central District 1. The area could use a few more like it - too bad the nearby streets have just been overrun by milk tea shops.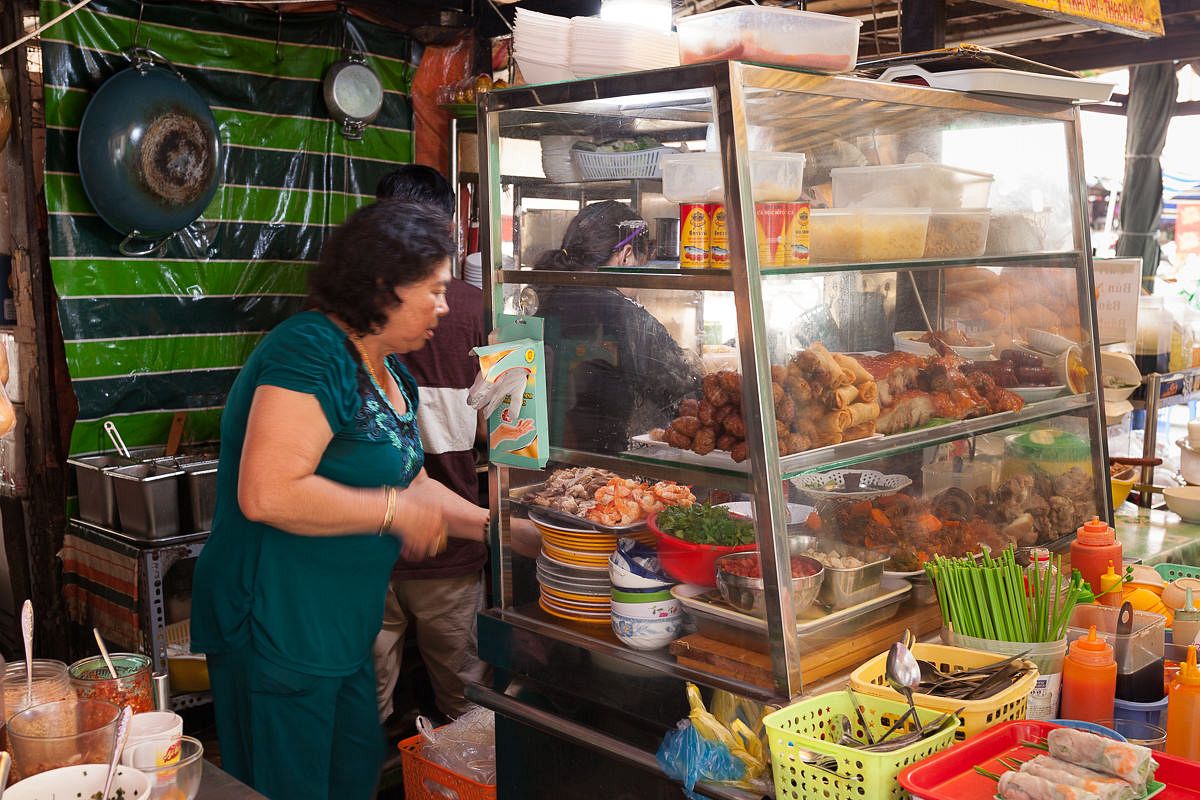 To sum up:
Taste: 5/5
Price: 5/5
Atmosphere: 3/5
Friendliness: 3/5
Location: 5/5
Michael has almost no sense of smell and was an on-screen extra in Jurassic World. You can usually find him with a craft beer in hand.
Various southern Vietnamese dishes
89 Ton That Dam, D1

---

Related Articles:
---