Tokyo Moon's presence is an odd-but-welcoming representation of South Korean hospitality in the heart of Le Thanh Ton's "Japan Town" with its mysterious herbal tonic, sweet potato pastry and pumpkin coffee.
Summer has arrived in Vietnam and Saigon's unforgiving heat is a convenient excuse for a cup of iced coffee, as long as it's bundled with air-conditioning. Upon entering the tiny cafe, I was taken aback to discover that the menu was written in Korean. "A mystery waiting to be solved," I thought to myself.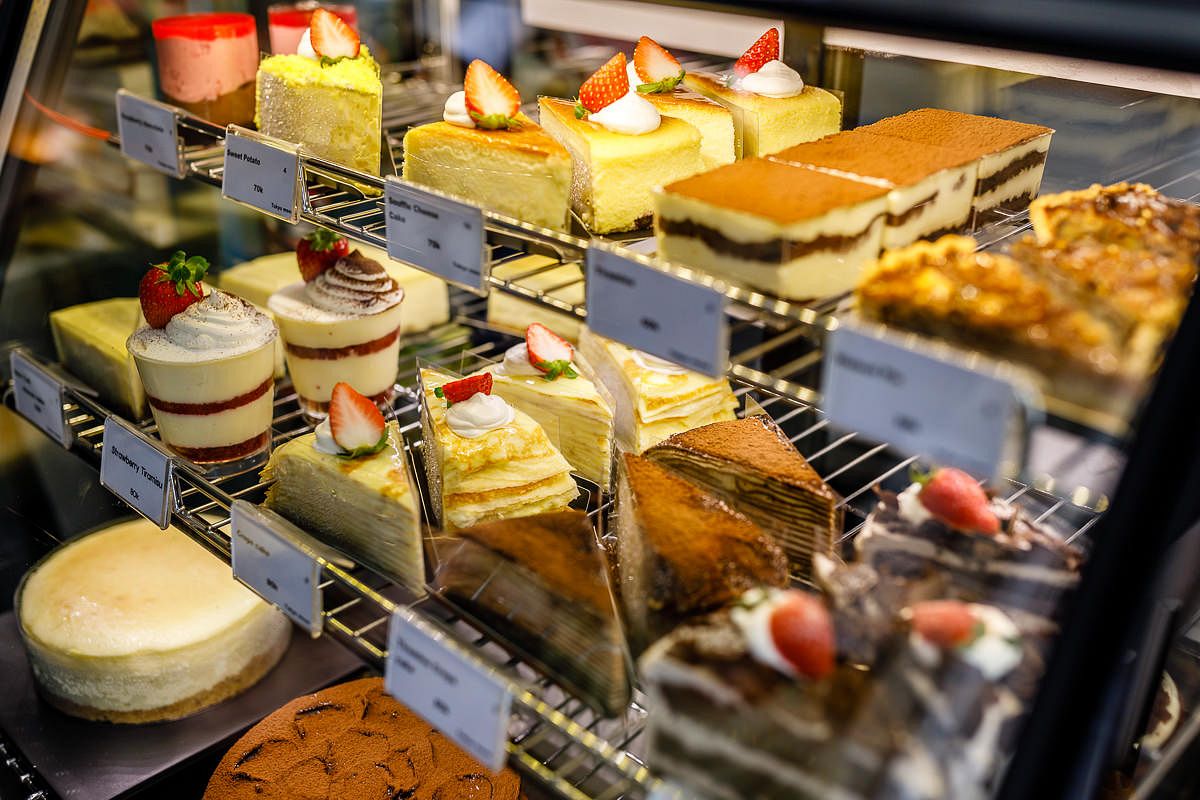 A good array of somewhat peculiar desserts and pastries caught the attention of my French-Vietnamese lunch buddy. The son of Tokyo Moon's owners, who's only known by his initials S.K., enthusiastically informed us that everything edible was handcrafted by his parents.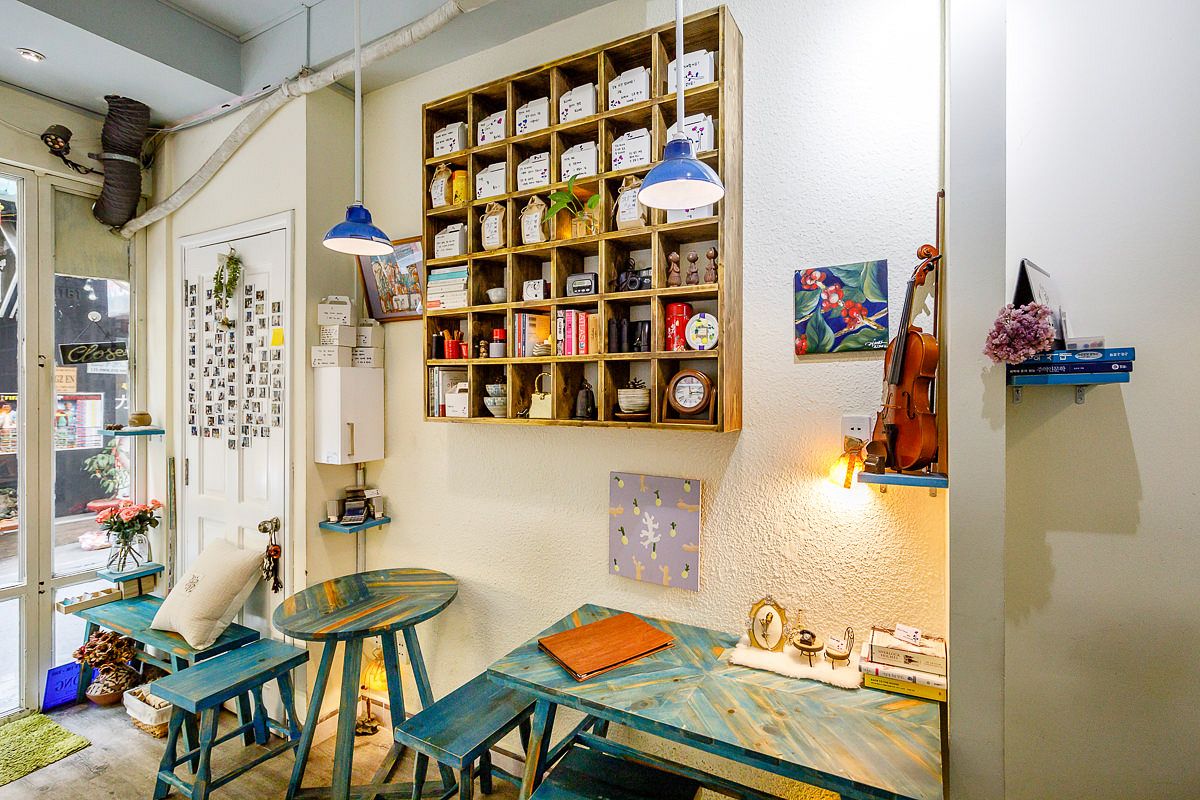 "Why 'Tokyo Moon'?" I lost my patience and made query about the cafe's name. It fits right in with the town's theme at a glance, but once inside, patrons are almost immediately bewildered by the presence of Korean language everywhere, from the charming Polaroid shots on the wall to the menu.
"I'm one-eighth Japanese. And our family name is Moon," he said.
I laughed in awe at the simple stroke of genius encapsulated in the cafe's name. It was finally time to savor the Moon family's interpretation of a Korean home-style cafe. A quick look at the menu yielded some odd options that one doesn't come across often in Saigon, such as ssanghwacha, jujube tea and even pumpkin coffee.
Known in Vietnamese as táo tàu and in English as Chinese date or Korean date, jujube is a popular ingredient in Asian cuisine for its subtle sweetness and therapeutic attributes.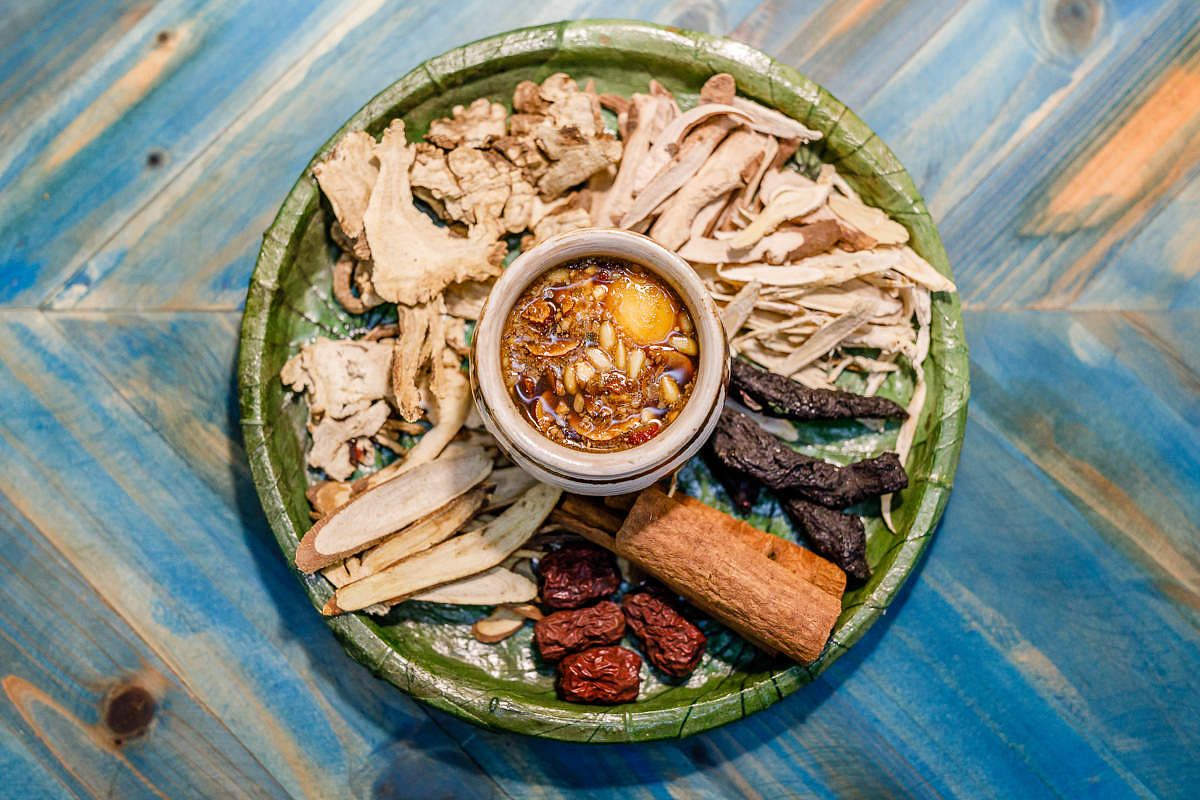 "Ssanghwacha is made from eight traditional herbs simmered for a day and served with an egg yolk," S.K. explained.
As a Southeast Asian myself, I knew instinctively that an egg yolk floating in a liquid was probably a potent substance. "Good for health, especially for men," he added, holding back a chuckle. I took a sip of the herbal concoction and buzzed out for three solid seconds. Apart from being surprisingly tasty and sweet, the drink's awakening power resembled that of your daily cuppa but way stronger.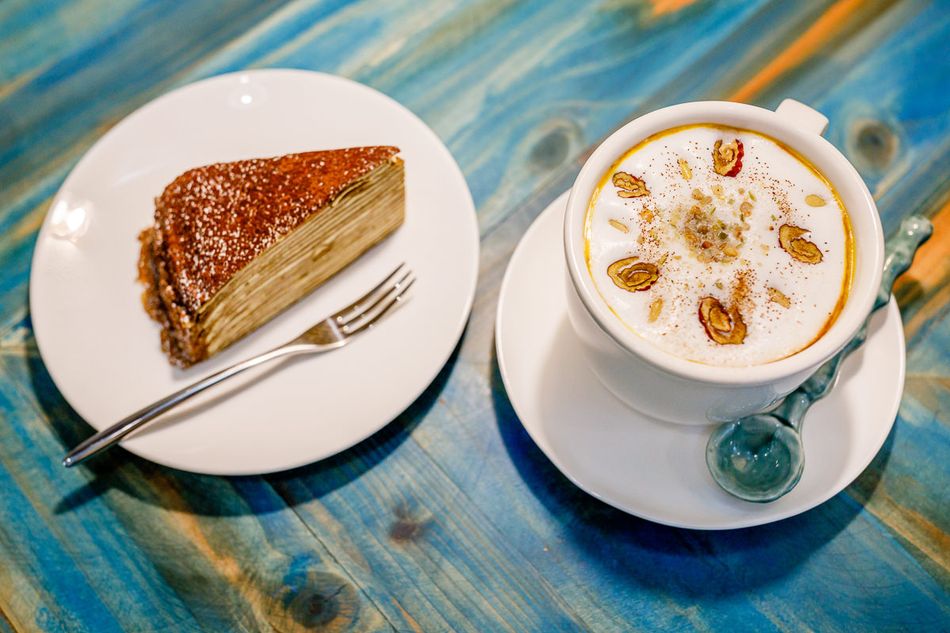 I decided to try other offerings at Tokyo Moon, like the pumpkin coffee: espresso, pumpkin puree, cinnamon, milk and a secret blend of Asian seeds. What a treat. If you ever feel a hankering for both dessert and coffee at the same time, look no further than pumpkin coffee. Coffee flan can't hold a candle to this rich beverage.
We paired the pumpkin coffee with a slice of tiramisu crepe cake and came to the realization that the entire coffee session was just to prepare us for a full-blown dose of sweet decadence: repeating layers of crepe, tiramisu cream, complete with a light scent of liquor.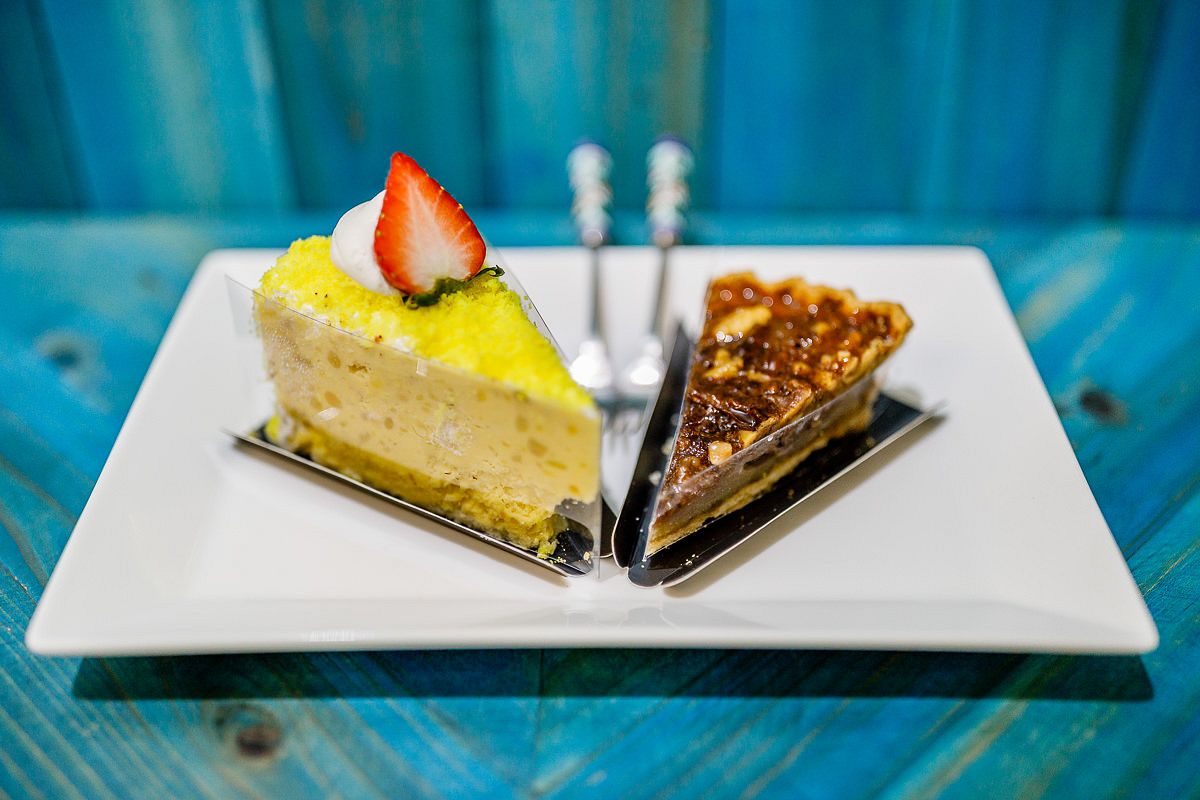 The sweet potato cake is a uniquely Korean pastry. With 50% sweet potato and 50% cake, lovers of sweet potato are gonna dig this dessert. The walnut cake, on the other hand, was definitely my pick with its tart-like crust and slightly chewy yet not-too-sweet innards.
"Café is the shelter of our mind." SK recited. "Mom wanted a cozy place where she could work and read at the same time, but these days we're so busy and there's not much time to read."
Tokyo Moon is open from 10am to 12am.
To sum up:
Taste: 4/5 - the ssanghwacha is a solid five for obvious reasons.
Price: 3.5/5 - VND50,000-100.000 for most menu items
Atmosphere: 5/5 - Best to visit after lunchtime for maximum coziness.
Friendliness: 5/5
Location: 5/5
Mervin has serious Camera Gear Acquisition syndrome (GAS) and has bothered to acquire multiple books about pre-75 Saigonese pronunciation.
South Korean-style desserts and coffee
8A/1C2 Thai Van Lung, Ben Nghe Ward, D1

---

Related Articles:
---