My earliest memory of ice cream in Saigon involves savoring Kem Bach Dang's renowned kem trái dừa: scoops of coconut ice cream in a coconut husk topped with an assortment of fresh and jammed fruits.
It was the late 1990s. The Quach Thi Trang Square in front of Ben Thanh Market still boasted its iconic roundabout and central bus station. Dashing past the tree-lined Le Loi Avenue, one would reach the intersection with Pasteur where the old Kem Bach Dang used to be with its open-air dining area overlooking the busy crossroad. In the distance, the willows surrounding the Nguyen Hue—Le Loi fountain swayed in the wind.
A few years ago, Bach Dang eventually gave up its original decades-old location to make room for a new tourism informational center and a few months later, Saigon's first 7-Eleven store. The home of kem trái dừa then settled down just across the street in a newer six-story building. While the survival of Bach Dang is something of a Saigon miracle, the city's penchant for frozen treats means that there's always more room for more ice cream parlors, catering to a wide range of palates.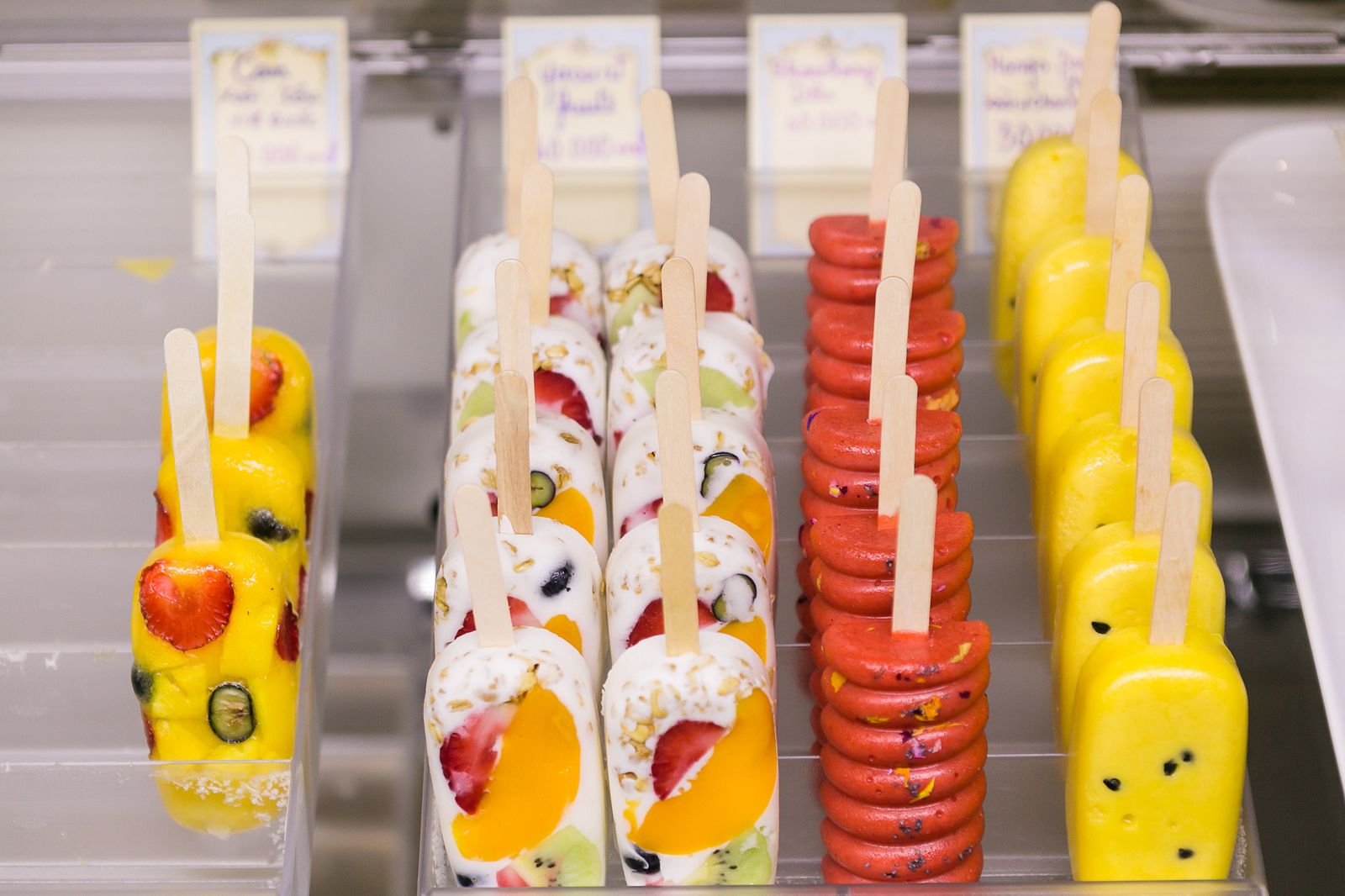 Within the span of three years, scores of foreign frozen treats store have popped up all over town: the Danish Osterberg and Italian Dolce Vita in District 2; Ralf's Artisan Gelato just a stone's throw from Ben Thanh; and, a host of Japanese brands under the roof of Saigon's snazzy Japanese department store Takashimaya. The arrival of Kem To Mi just four months ago only adds to the already-vibrant market of frozen desserts in the city.
While many casual customers use the terms gelato and ice cream interchangeably, there is a distinct difference, with the treats at Kem To Mi belong to the former category. Gelato is Italian for "frozen" – the physical state, not the infamous Disney animated movie. Its basic ingredients are the same as ice cream: milk, cream and air. In addition to the added fruits or chocolate that provides the flavors, most stores also include emulsifiers and stabilizers to prevent heat shock and the formation of ice crystals during the creation process.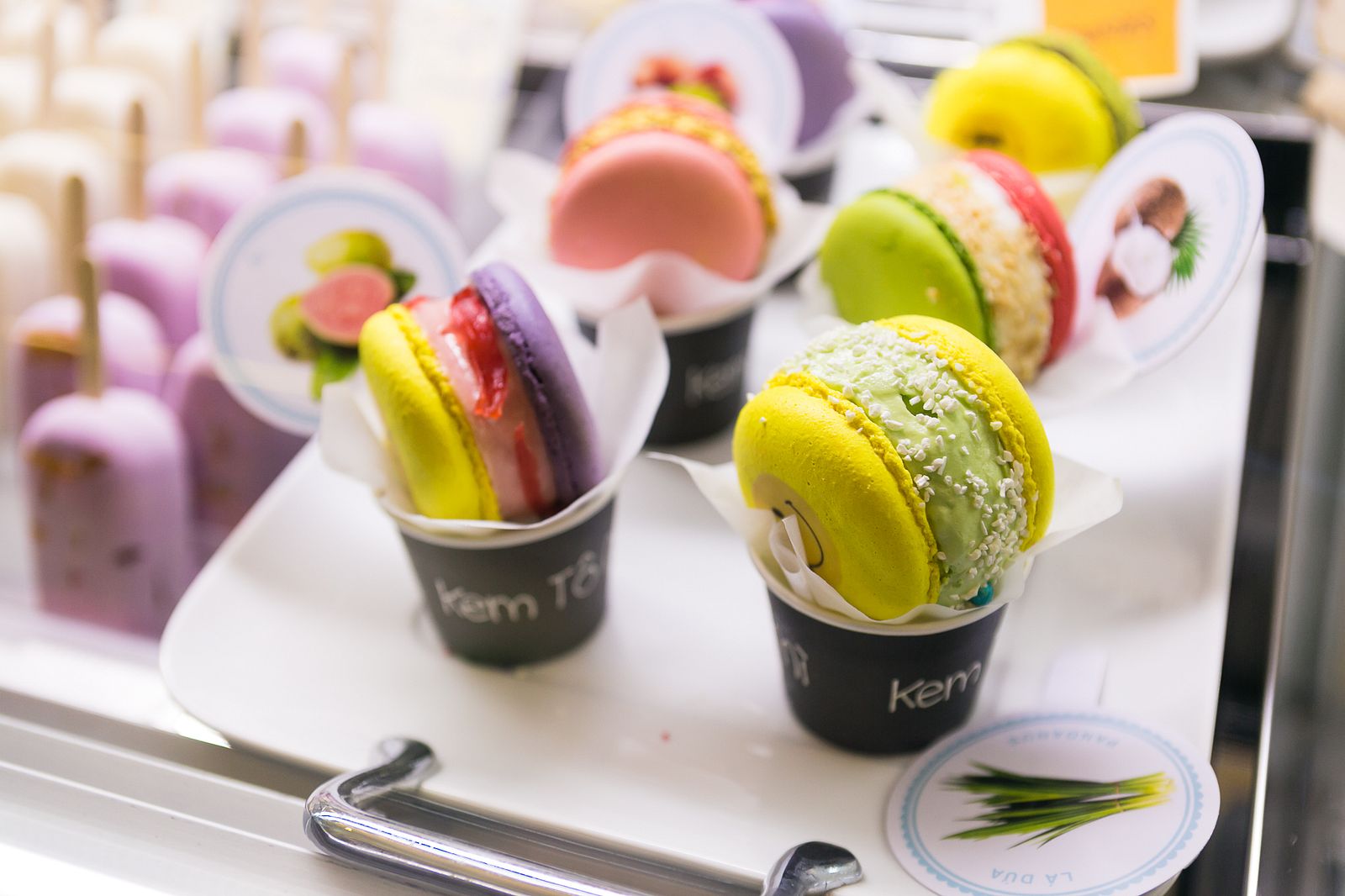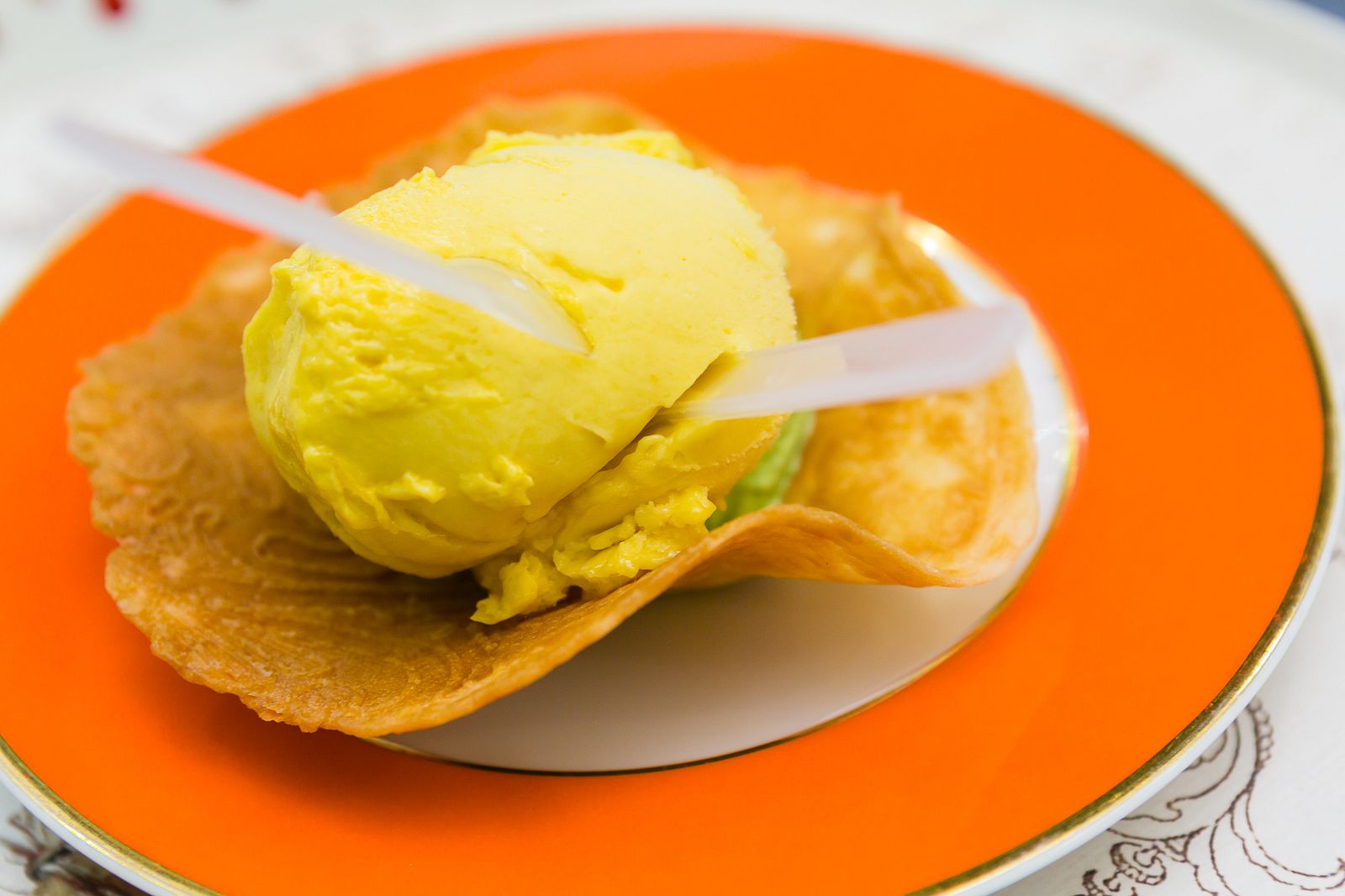 After the ingredients are combined, the mixture is simultaneously churned and slowly frozen to bring air into the treat. Compared to ice cream, gelato is churned at a much slower speed, resulting in less air and thus, a denser, more intense texture. Most gelato also has more milk and less cream, so its flavor is more accentuated than ice cream, which, therefore, highlights "creamy" flavors such as peanut butter, cookies and cream, while subduing "fruity" flavors like mango and sour berries.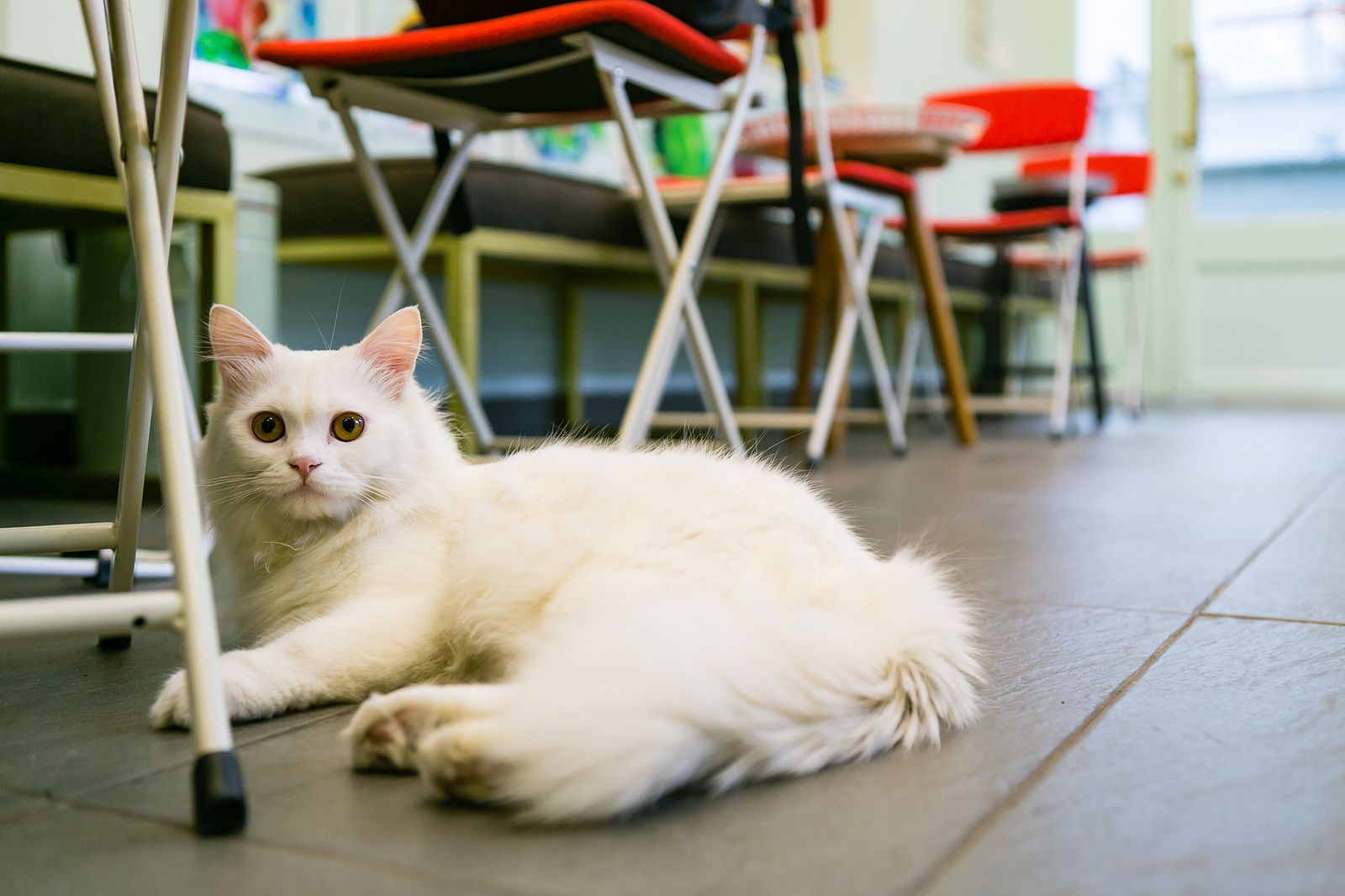 At Kem To Mi, there are always 24 flavors available for your tasting pleasures. The menu changes depending on availability and season, but always features a balanced mixture of classic European standards and Vietnamese ingredients. Those classic connoisseurs with a fondness for traditional tastes can pick hazelnut, tiramisu or rum raisin. For a more tropical adventure, however, I recommend trying the gelataria's version of durian, guava or pandan, all native to Southeast Asia.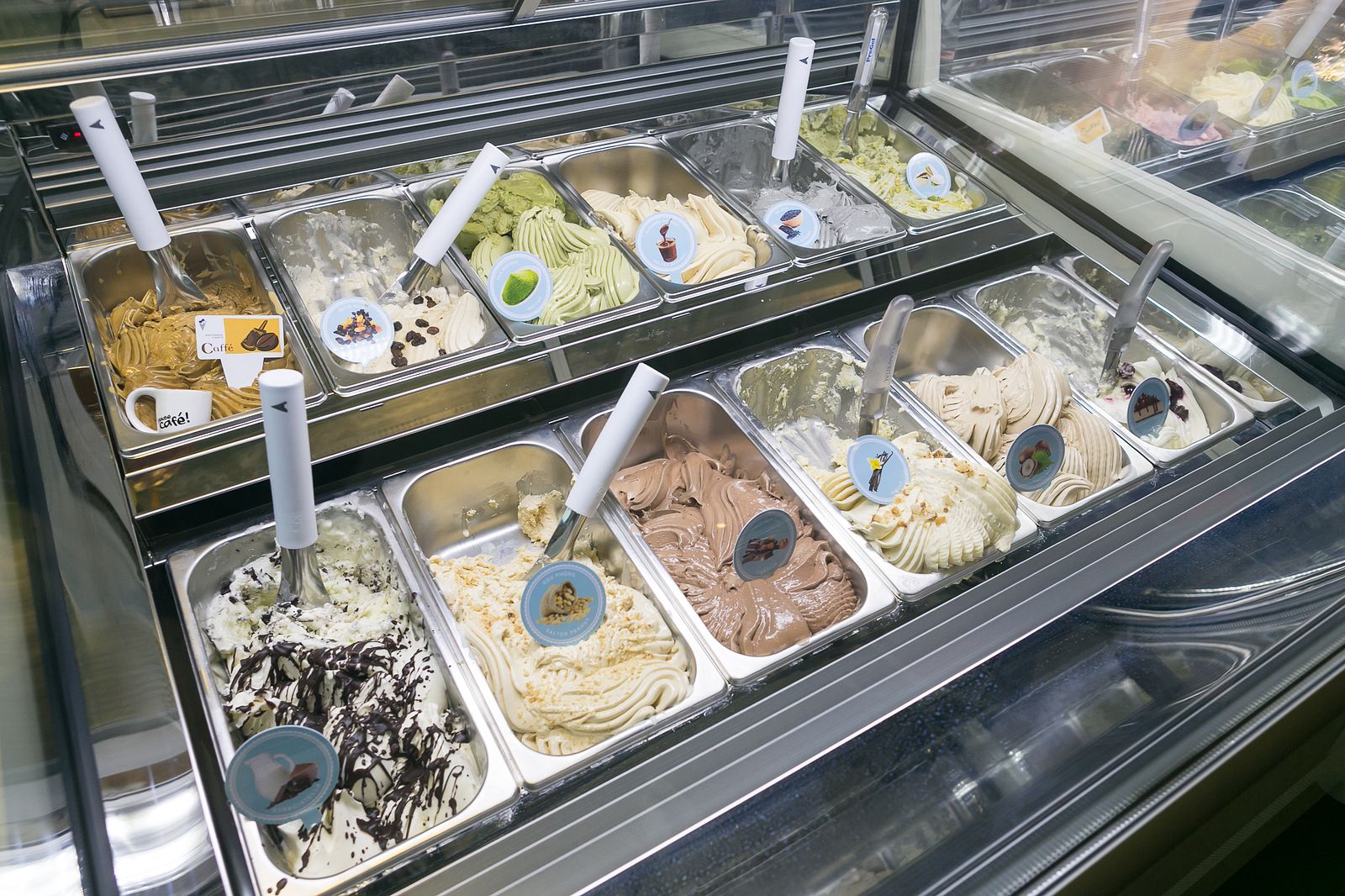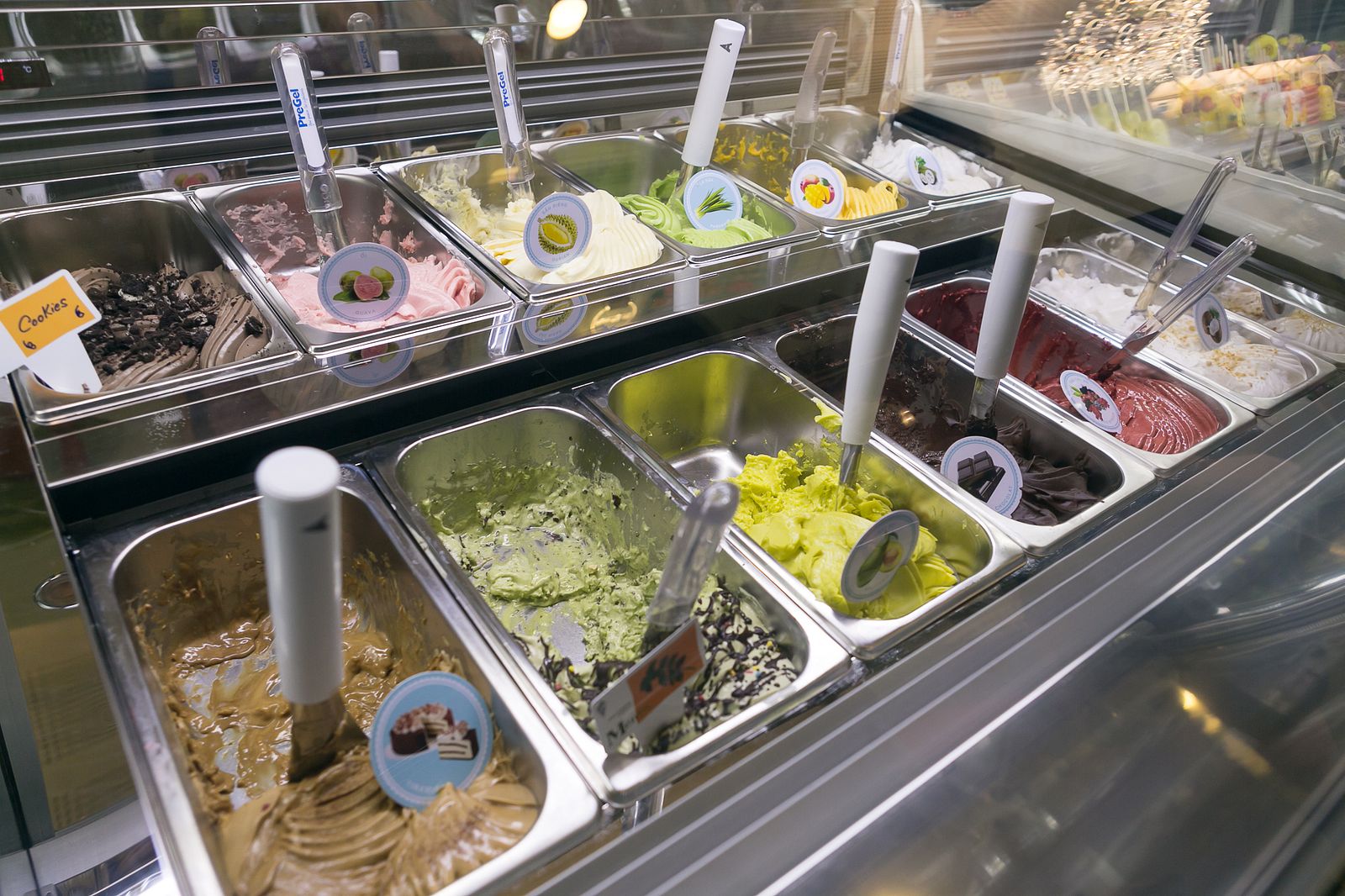 The pandan, or lá dứa in Vietnamese, is undoubtedly my favorite: its silky, intensely fragrant profile is balanced with a savory nuance brought about by a teensy bit of salt. A Japanese presence can also be spotted in the black sesame and matcha options. You'll need to shell out VND50,000 for a single scoop, or try three flavors at the same time at VND100,000.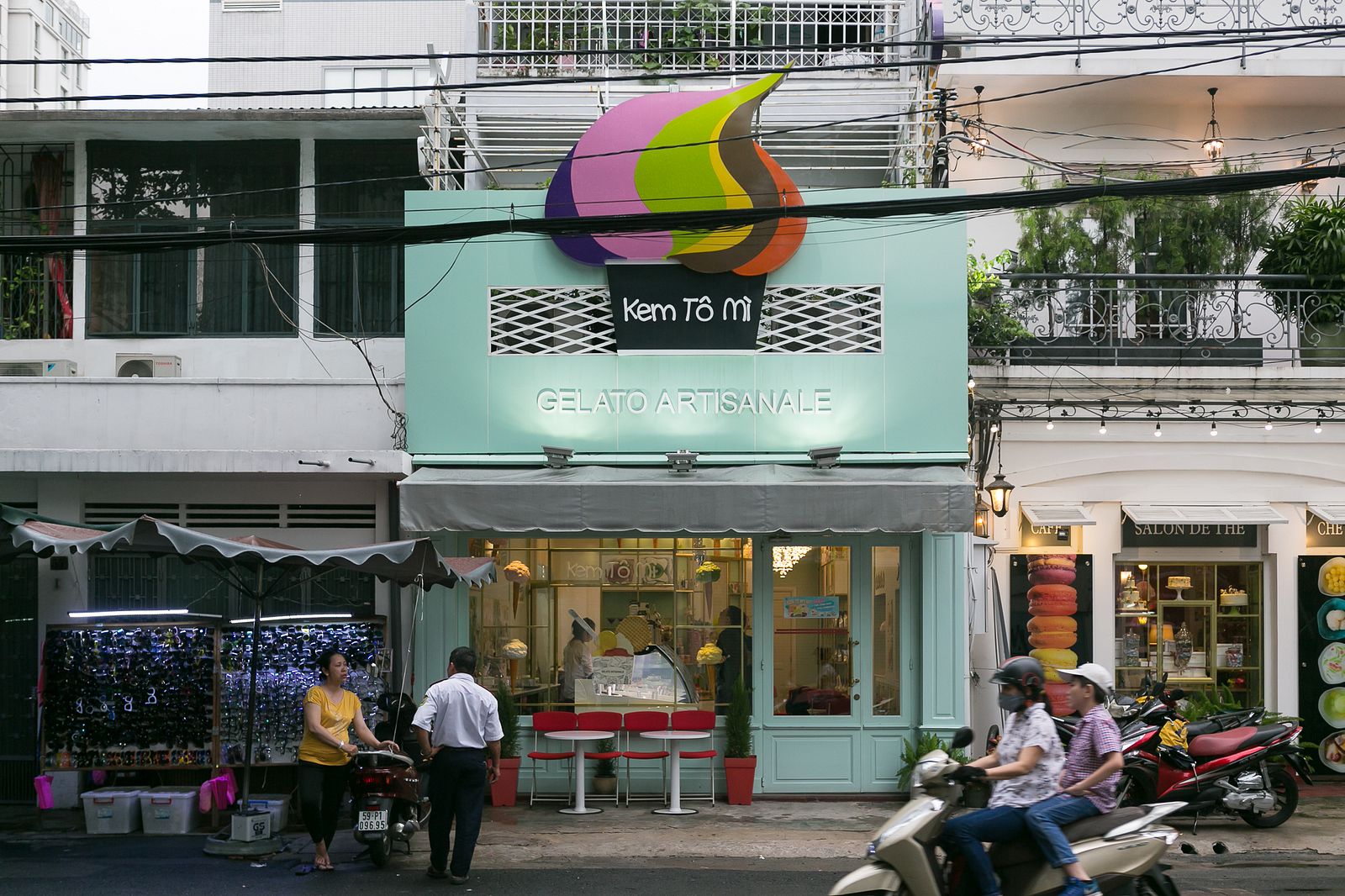 Kem To Mi is open from 10am to 10:30pm.
To sum up:
Taste: 5/5
Price: 4/5
Atmosphere: 5/5
Friendliness: 4/5
Location: 5/5
Khoi loves tamarind, is a raging millennial and will write for food.
Gelato
55D Ho Xuan Huong, Ward 6, D3

---

Related Articles:
---