Inside the unofficial Japanese quarter of Saigon lies scrumptious katsu and oyakodon to suit all palates. For beginners like myself at one point in time, the existence of Fujiro can swing open many new doors of flavors to savor, from a crash course in delicious fried pork to to funky natto. For familiar denizens of Japanese spots, their food will evoke plenty of nostalgia.
Editor's note (June 2021): Fujiro has moved a few doors to 8A/8B1 Thái Văn Lung and opened another outlet at 32 Street No. 6, Hung Vuong 2, Tan Phong Ward, D7.
A few weeks ago, I decided to return to a new haunt that I discovered after a casual lunch with work colleagues. Tucked inside a quaint residential alley that's just an offshoot of Thai Van Lung, Fujiro appears as a rather nondescript eatery, lying low in its basement location.
With its utilitarian table setting, the restaurant is akin to any that one might find in a typical Japanese train station. Upon arrival at Fujiro, every staff member uttered the same greeting: "Irasshaimase!," a phrase meaning welcome in Japanese traditions.
Fujiro's most popular option is their tonkatsu set at VND120,000. The set consists of a few items: five deep-fried pork slices stacked on a simple rack, accompanied by a bowl of rice, miso soup and two sides of lightly pickled vegetables. As I bit into the three-centimeter thick pork, the textures of three different components instantly ignited my mind: the firm lean meat, the rich bit of fat and the layer of breadcrumbs.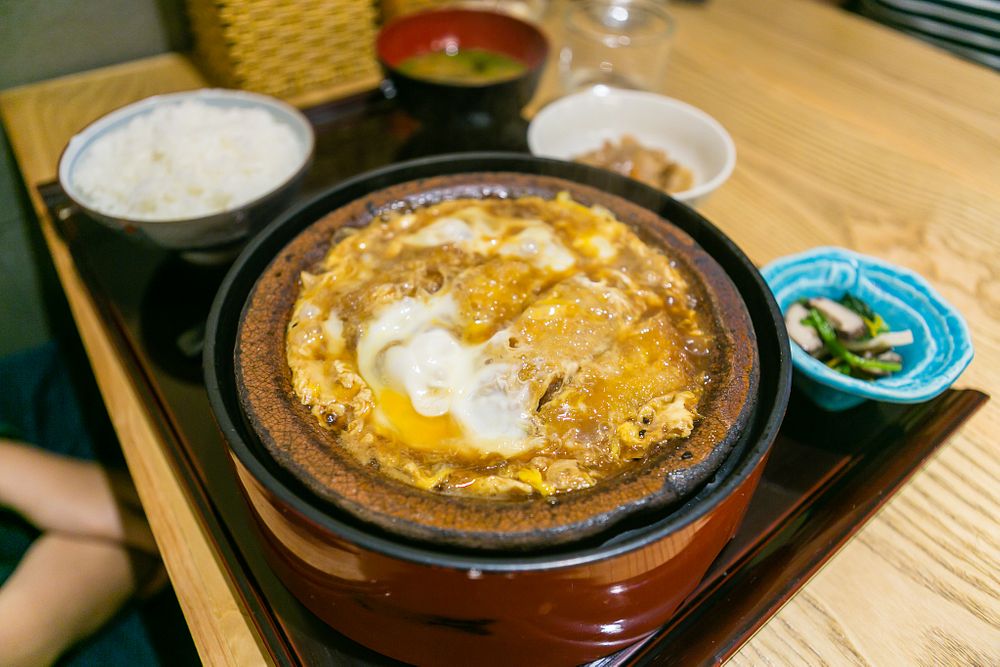 However, the real pièce de résistance rests in a bowl of sesame seeds that is served in conjunction with their katsu. The seeds must be pestle-mortar crushed by each diner. There is, in my opinion, real psychological joy from being able to control aspects of my meal — and this requirement satisfies that desire neatly. Whether eaten by themselves or on top of the aforementioned combination, the bits of crushed seeds lend a quiet piquancy to the set.
A different yet equally good variation of their star dish is katsu toji. It is served in a hot, steaming clay plate alongside heaps of fluffy eggs. This is catered for those who like katsu but prefers an alternative take on the original. Unlike the dry version, katsu toji is best relished on its own without any other additions, although one is certainly welcome to change their experience by experimenting with sesame seeds or other sauces because the pork slices are already marinated in its own rich bath of flavors.
Perhaps what sets Fujiro apart from strictly à la carte establishments is its use of predetermined sets rather than just recommending a single plate. While one might not appreciate a bowl of miso or katsu on their own merits, it is in their union that the charms of Tonkatsu can be properly understood.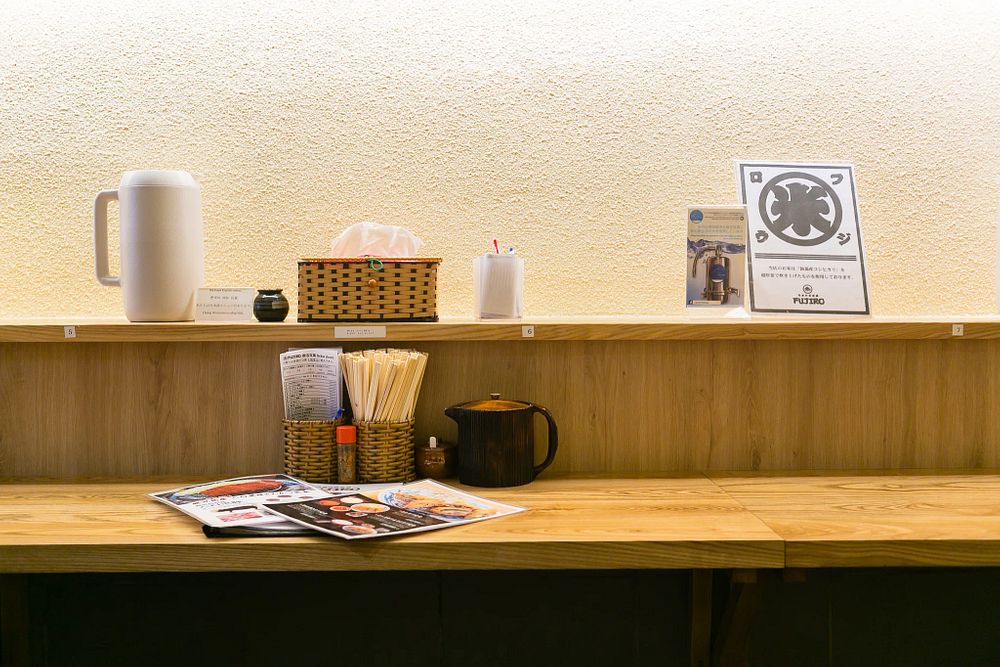 As a whole, Fujiro's sets might best be described as hearty because the portion sizes are certainly generous. Another appropriate adjective to describe Fujiro might be "familial" because the food is served on an enormous faux wood tray, displaying all the necessary parts of your meal. If one comes with a friend or a group, this table setting bears an inherent disposition to sharing.
This brings us to the oyakodon at Fujiro. Its name literally translates to 'parent-and-child bowl,' a reference to the fact that the dish utilizes both chicken and eggs. In other words, Japanese cuisine's poetic answer to the famous causality dilemma. Known throughout the country as one of its staple comfort foods, it is said to have originated in Tokyo's Tamahide restaurant way back in 1891, an establishment that continues to survive today.
As a self-professed otaku, I'm sure that anyone reading Shokugeki No Souma would know that one of the series' main characters, the prodigious Erina Nakiri, made an oyakodon that managed to blow away even her skeptical father.
Suffice to say, Fujiro's oyakodon exceeded the expectations of my tastebuds, much like Nakiri did when she impressed her dad. Creamy, steamy eggs roll themselves into a kaleidoscope of flavors alongside the thickly-diced chicken slices.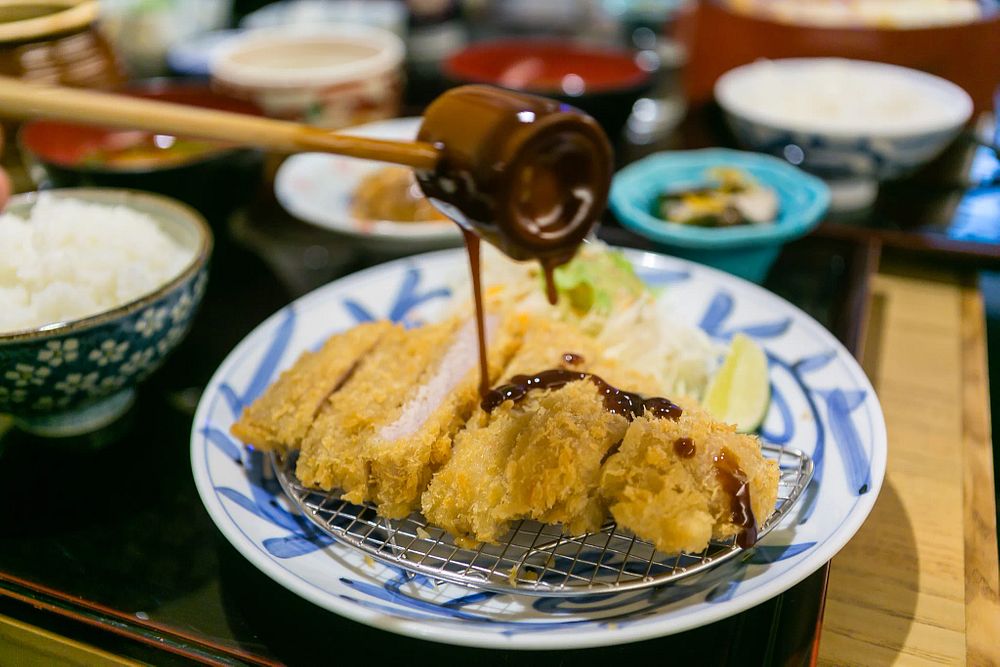 Further to the above, attention has to be paid to the in-house blend of tonkatsu sauce. Sealed within a wooden pot reminiscent of those reserved for tea, the substance is a rich, bulky black liquid that was specifically made to accompany katsu. Constructed by mixing mirin — a condiment made of light rice wine — and Worcestershire sauce, amongst other ingredients, according to a recipe by Serious Eats. The sauce endows an intense plummy sourness to the pork slices.
Another fun way to play around with these condiments that I can wholly recommend is mixing crushed sesame seeds in a small bowl of tonkatsu sauce, this is certain to add a burnt, barbecue accent to your DIY creation.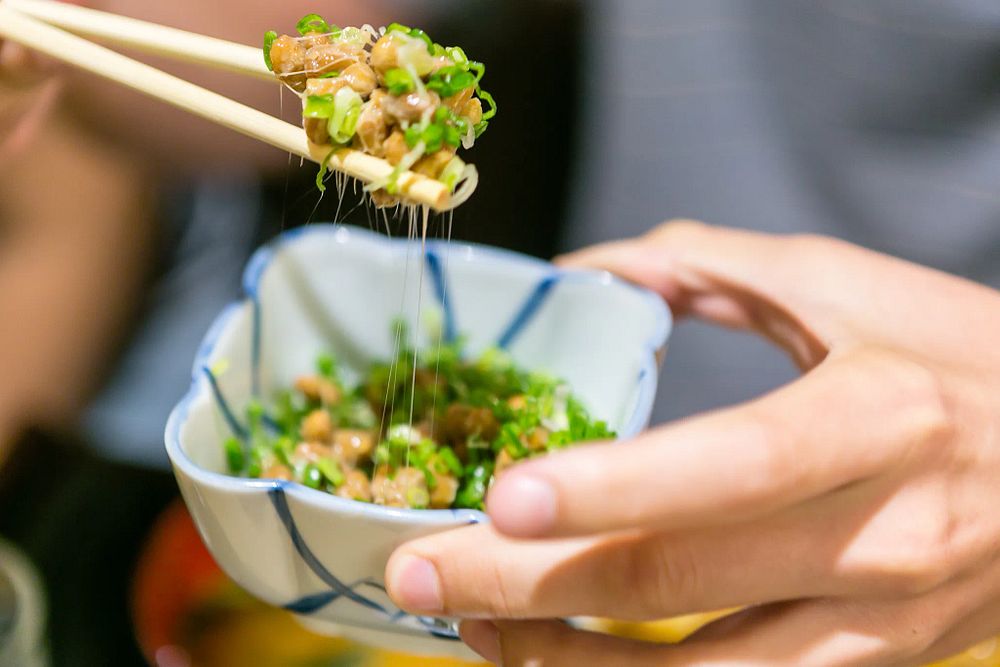 On that note, a dish that is generally deemed an acquired taste, natto, is also available at Fujiro. Widely eaten in Japan, the side dish is best described as reminiscent of a light variety of blue cheese. When one swirls around the beans, their texture congeals up and produce air bubbles. To some inexperienced consumers, the dish has acquired a sort of infamy, as evidenced in an episode of YouTube series Kids vs Food when the snack was served to a panel of young judges.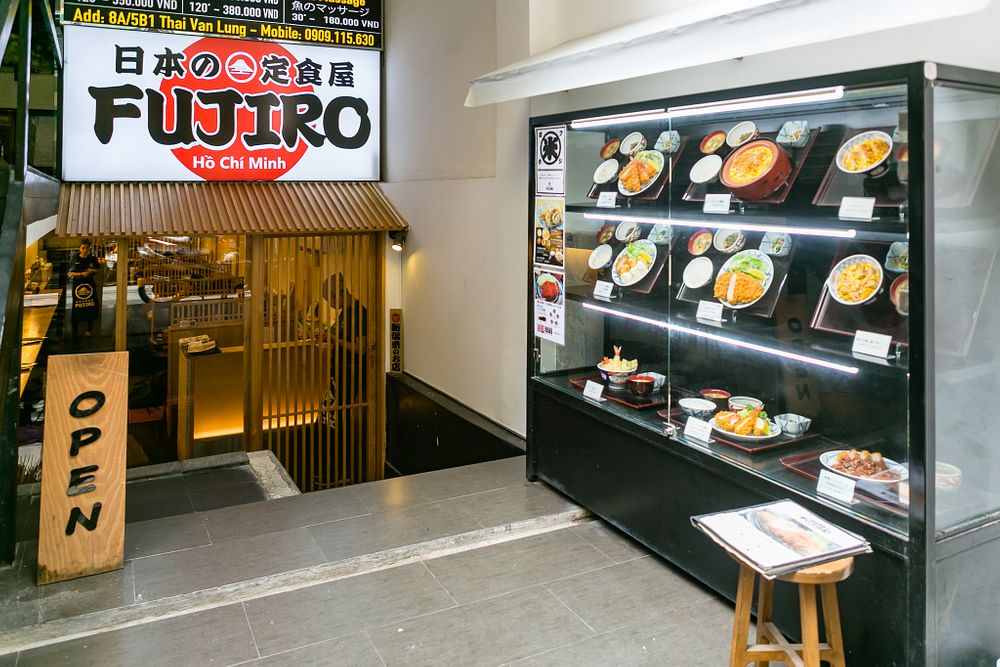 All in all, Fujiro has already garnered a loyal following of fans for itself, especially during lunchtime. Although it seems, for some reasons, the main constituents of the store are middle-aged Japanese men, I'm certainly a new convert to their menu.
To sum up:
Location: 4/5
Taste: 5/5
Price: 4/5
Atmosphere: 4/5
Friendliness: 5/5
Khanh has an open fascination with all kinds of trivial endeavors, from public concerns about the European gulls to the next best soba noodle haunt. He can be found in pubs debating the finer points in life with a glass of bubbly on hand.
Katsudon
8A/5B1 Thai Van Lung, Ben Nghe Ward, D1