If you're looking to splurge on a nice meal on your next trip to Nha Trang, you should consider Six Senses.
The six senses resort is located on a secluded, beautiful island, with natural beaches and lies around 20 minutes by car plus another 10 minutes by boat from the centre of Nha Trang.
Of the three restaurants in the resort, we visited the one by the pool, which is totally open, and overlooks the sea; everything is calm and gives you a rather peaceful feeling.
The head Chef, Mr. Lalith, combines regional specialties with a European style, using mostly fresh, local ingredients. In fact most of the herbs and vegetables are organically grown in the nearby organic garden that you can visit.
We started with some pork and beef skewers marinated in herbs, tasty and tender with a good balance of flavours. The pork was particularly crunchy and crispy. We also had Cayan spiced seared tuna with pineapple and lotus seeds which was highlighted with a beautiful presentation.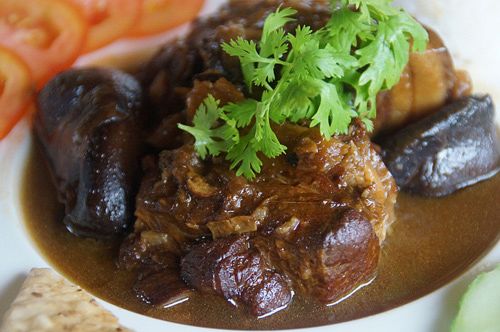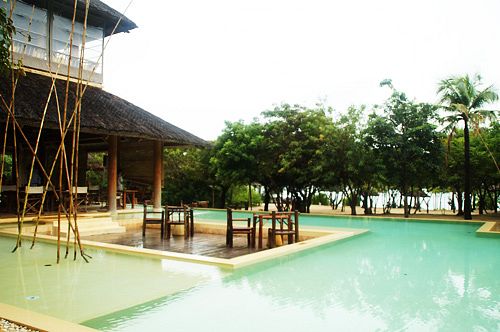 For main course we tried the roast lamb, slow cooked for 8 hours and served with a good selection of roasted vegetables; so soft that the meat came off the bone without having to use a knife.
We also tried the slow cooked pork, served with delicious gravy and shitake mushrooms. Full of flavours infused from the slow cooking process.
If you still have space, and bear in mind that portions sizes are huge, try the desserts, in particular the chocolate cheesecake.
Although we visited the resort just for lunch, we had the opportunity to visit some of their villas, which are made mostly of locally sourced wood. What is more, each bungalow has its own private swimming pool for those who do not want to walk to the beach or the main swimming pool.
Though on the pricey side, everything at six senses has been designed with 2 factors in mind: luxury and preservation of the environment, and boy does it hit the mark!
Six Senses. Ninh Van Bay. Nha Trang.