According to historical legend, dim sum was created along the ancient Silk Road as a snack for weary travelers to enjoy with their tea while resting. On this day, I felt like I had traversed that fabled old trading route.
When my colleague Khoi mentioned that he had found a dim sum place that would work for a Hẻm Gem, I rejoiced. Then, I learned that the restaurant was located in District 11. From my house in District 2, that might as well be Hanoi, but dim sum is dim sum.
Early one morning, for the sake of work ethic and those (hopefully) delicious dumplings, I saddled up for the long drive to Saigon's west side.
The journey was fraught with challenges. As I exited the Saigon River Tunnel, a man on a motorbike decided to swerve right into me for no apparent reason, causing a minor accident; Vo Van Kiet was a sea of long red lights and countless motorbikes; and, the narrow streets of Cho Lon threw my excellent sense of direction out of sync.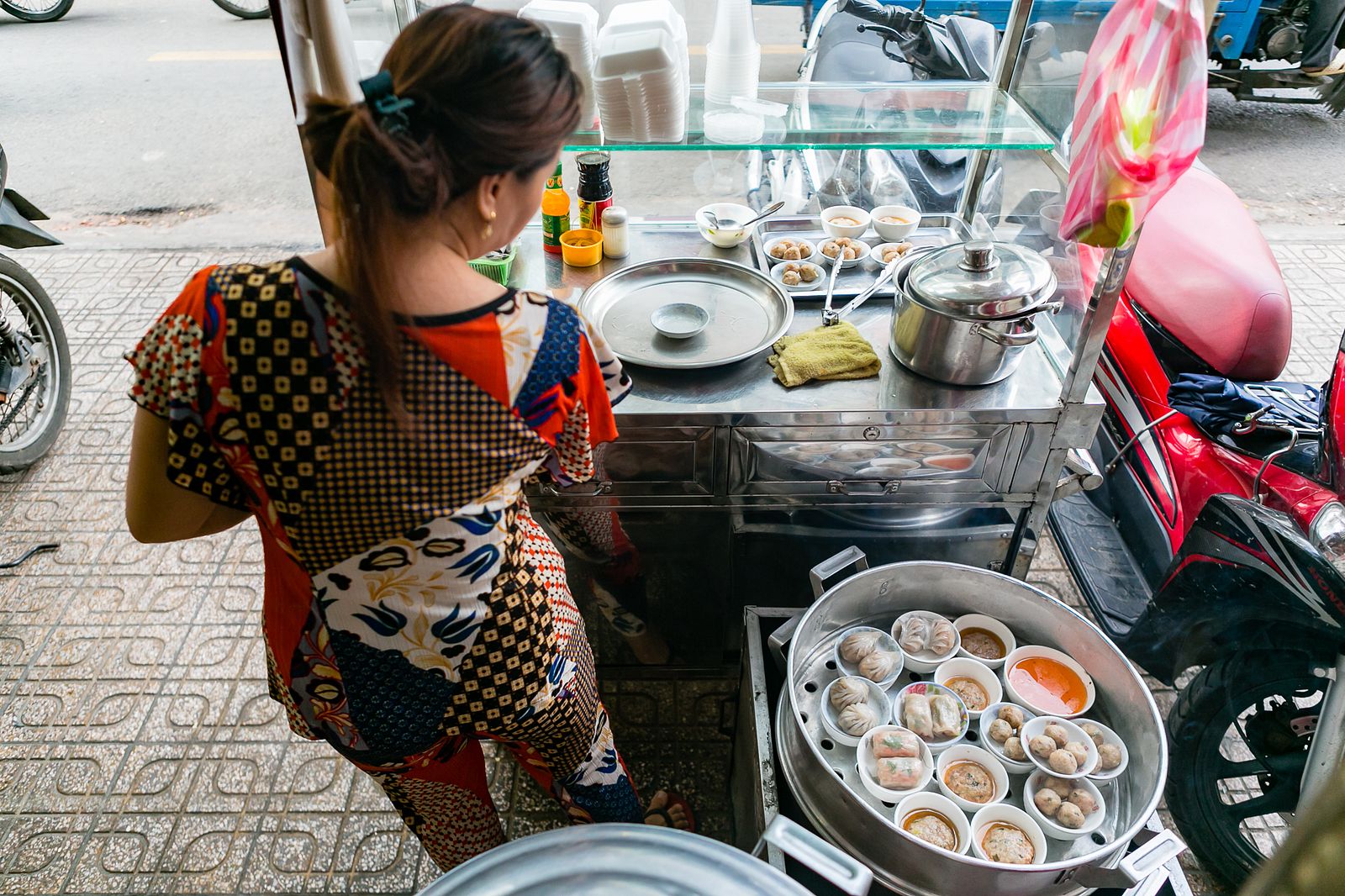 I'm not saying this was as difficult as the actual Silk Road, but by the time I arrived on far-flung Xom Dat Street, I was more than ready for some damn good dim sum.
Fortunately, this open-front eatery — which appears to simply be named Dim Sum (điểm tâm sáng in Vietnamese) — more than delivered the goods. On weekdays, the Cantonese-speaking family serves seven types of dim sum, while this number jumps to nine on Saturday and Sunday.
An array of calendars lined the simple walls, while an elderly woman watched Cantonese YouTube videos of someone who looked an awful lot like a Chinese Elton John. A half-naked child took in some of the performance as well.
The star of the show, apologies to the crooner on TV, was the dim sum. Even though there was only three of us — myself, the previously mentioned Khoi and Kevin, our Singaporean photographer — we ordered two rounds of everything.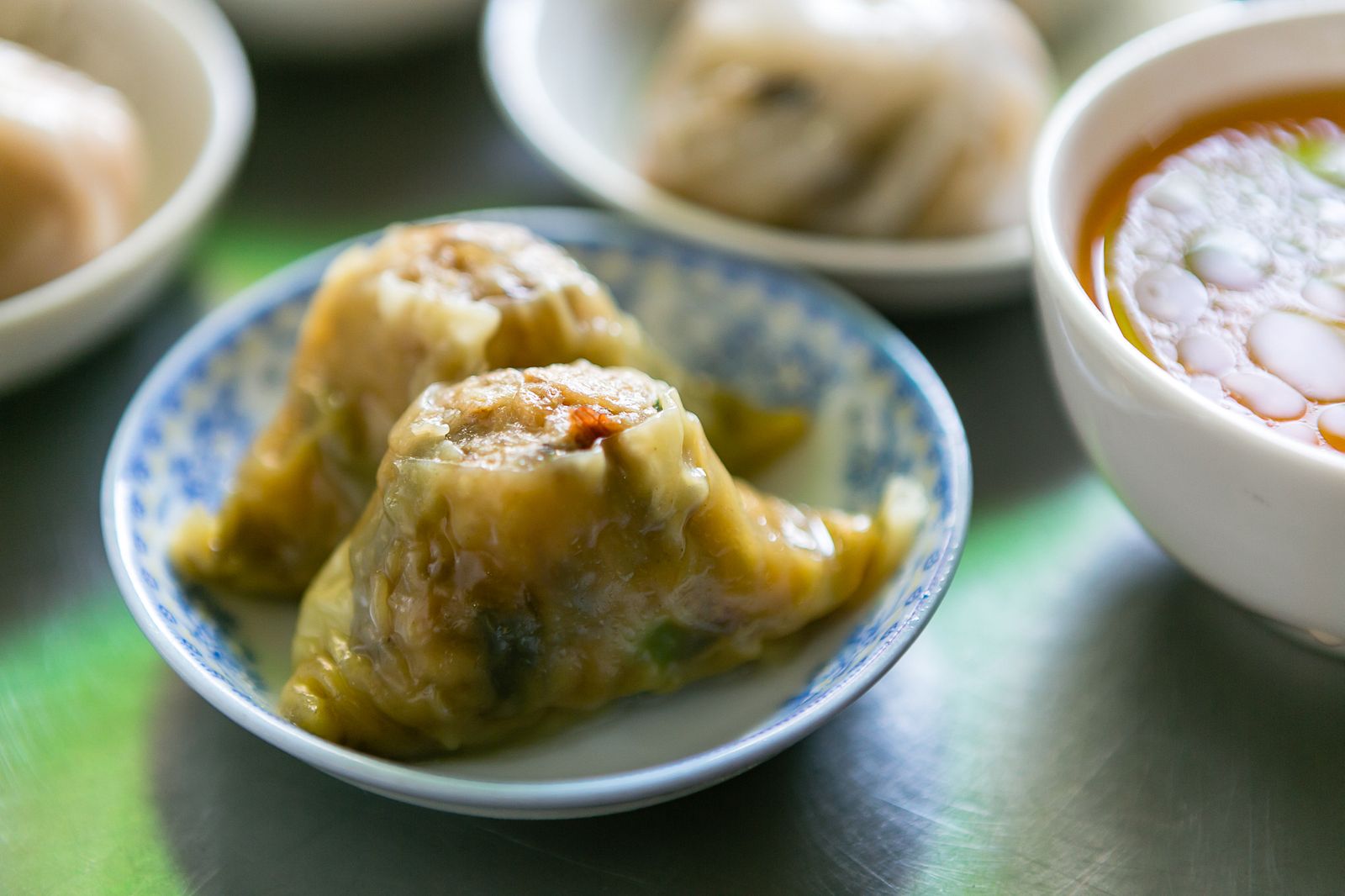 This included dim sum stuffed with shiitake mushrooms, taro, carrots and chives, glass noodles, xíu mại, and meatballs covered with fish skin. Superb sauces were served alongside, and each dumpling was a magical, juicy morsel of serious flavor.
To be honest, one full order of the seven weekday dim sum types would be enough for three people, but we just had to make sure everything tasted as good as we thought on the first round.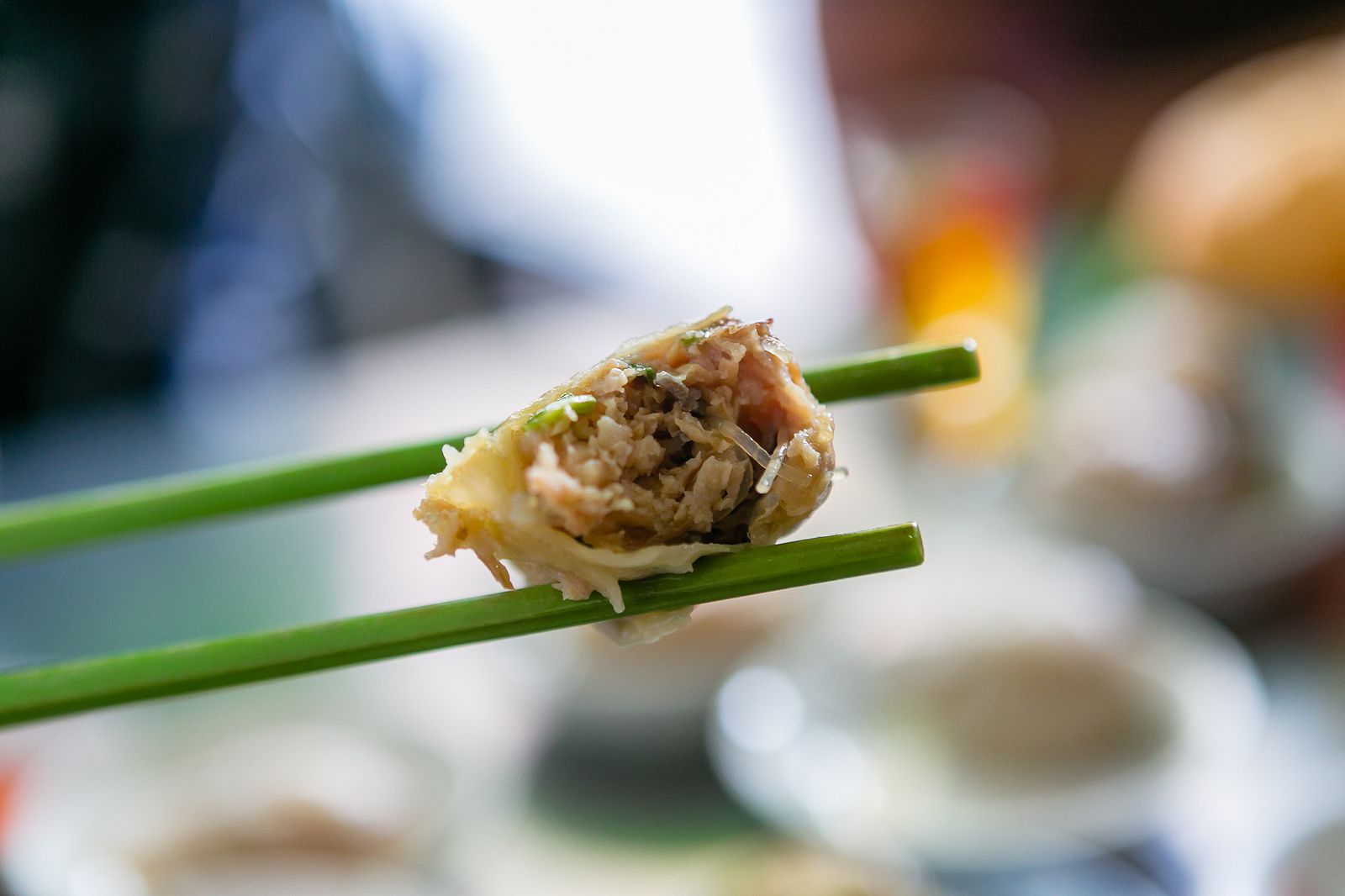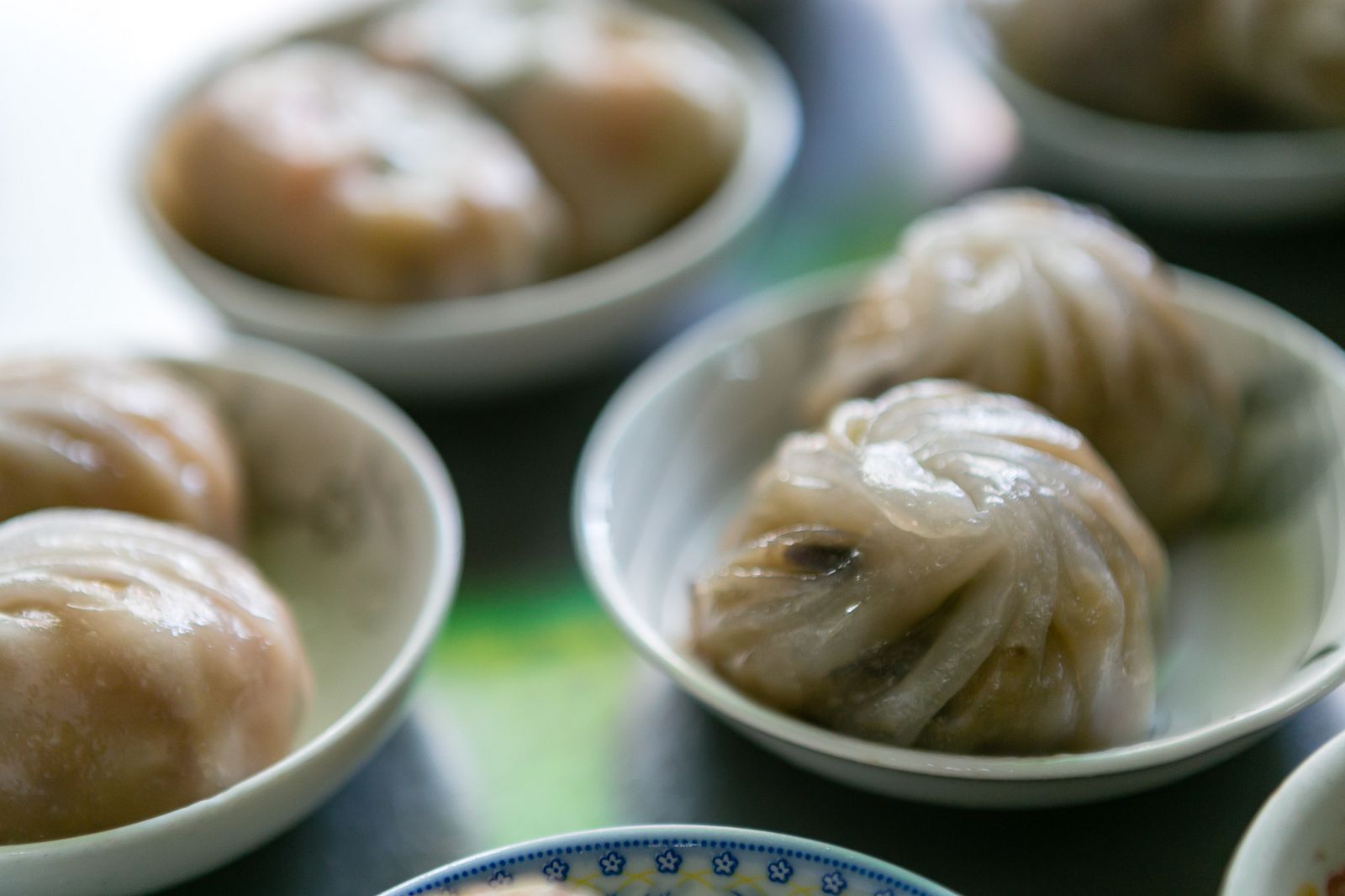 As good as the food is here, it's hard to recommend this spot for frequent visits given its distant location, but for anyone living in the region — or really craving some no-frills, excellent dim dum (the whole bill came out to VND234,000) — this is a can't-miss.
And while on your way, just imagine how much harder it would've been to travel on the actual Silk Road, with no podcasts to keep your road rage in check.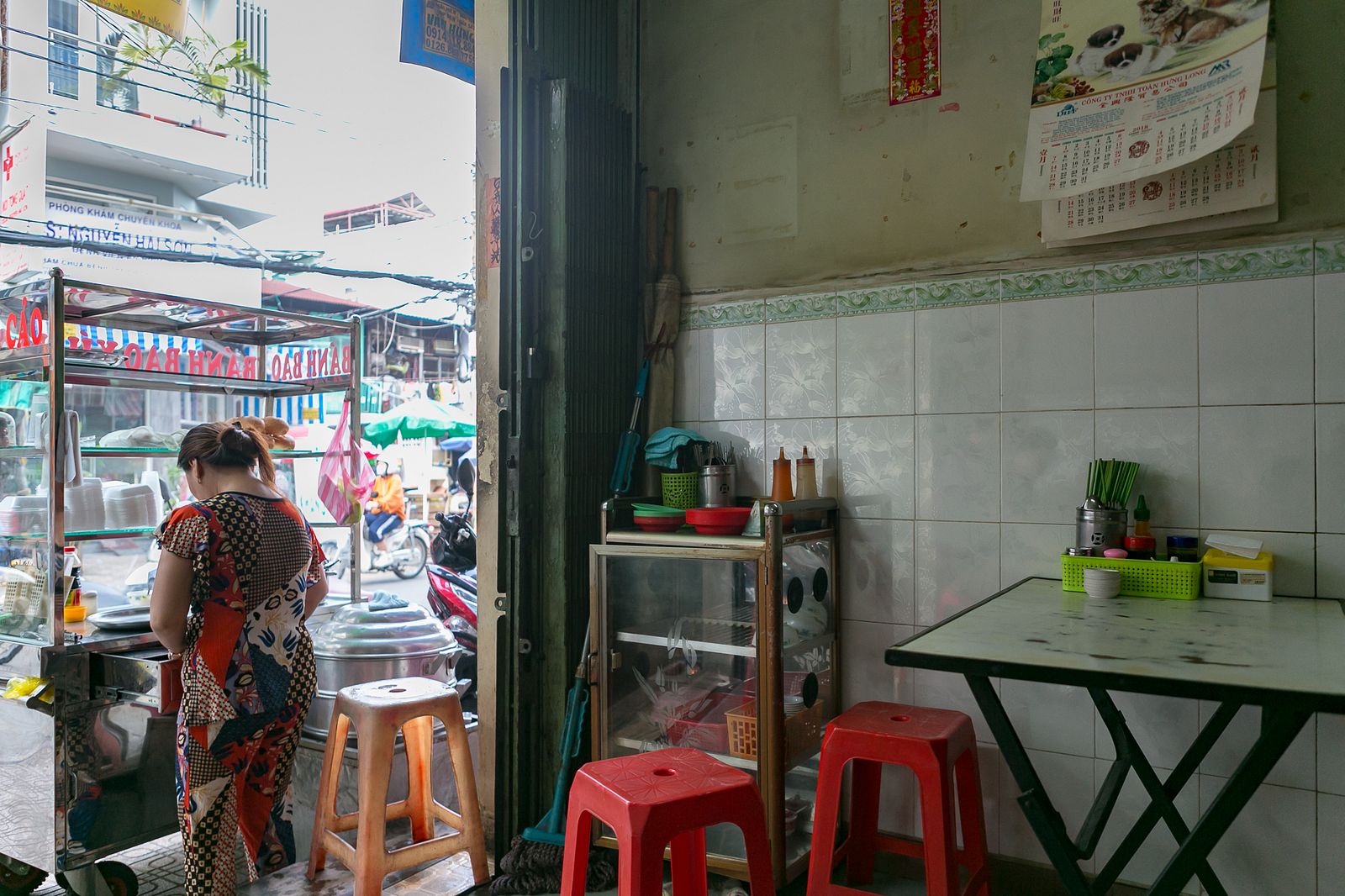 Diem Tam Sang Xom Dat opens from 6am to 11am, or whenever the owner runs out of dim sum for the day.
To sum up:
Taste: 5/5
Price: 5/5
Atmosphere: 3/5
Friendliness: 4/5
Location: 2/5
Michael has almost no sense of smell and was an on-screen extra in Jurassic World.You can usually find him with a craft beer in hand.
A variety of dim sum
108B Xom Dat, Ward 8, D11