Pho Dau captures the essence of the Nam Dinh soul food that the owner brought with her to Saigon six decades ago.
We arrived at Pho Dau on a nonchalant Tuesday morning, when the restaurant wasn't as crowded as it usually is on the weekends and we didn't have to fight for a spare table. Pho Dau is hidden down hẻm 288 Nam Ky Khoi Nghia Street, a location well-known among Saigon locals, as evidenced by the lines of cars parked outside. Fun fact: I saw a Rolls Royce for the first time in my life just outside this alley.
As we made our way into this renowned phở spot, we were welcomed by Binh, the son of the original owner, Madame Dau. Smiling brightly, he asked us "mấy mình?" to find out the number of guests. His lovely gesture and the warm atmosphere of this place really made me feel like I was part of a happy community, where diners set aside their worries to enjoy phở and start their day full of energy.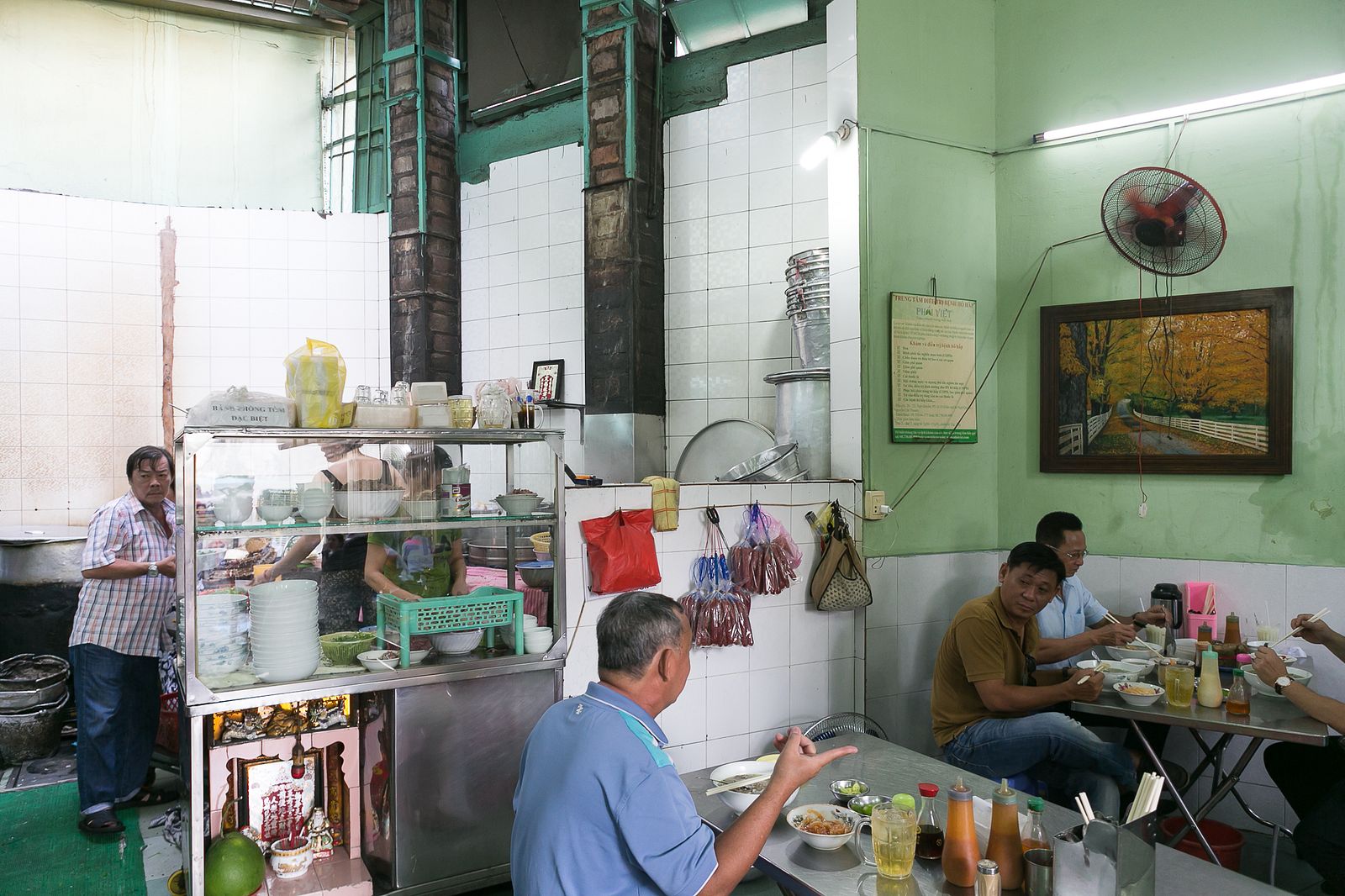 Pho Dau serves traditional northern-style beef phở, so there are no bean sprouts, herbs or hoisin sauce. However, it's very different from the flavorful northern phở that you may be familiar with. I ordered a bowl of brisket phở, and right after we placed our order, they gave each of us a small bowl of raw onions, the game-changer that sets Pho Dau apart from other phở places. Customers can either eat the onions separately from their phở and season it with condiments, or sink the onion into the broth to cook.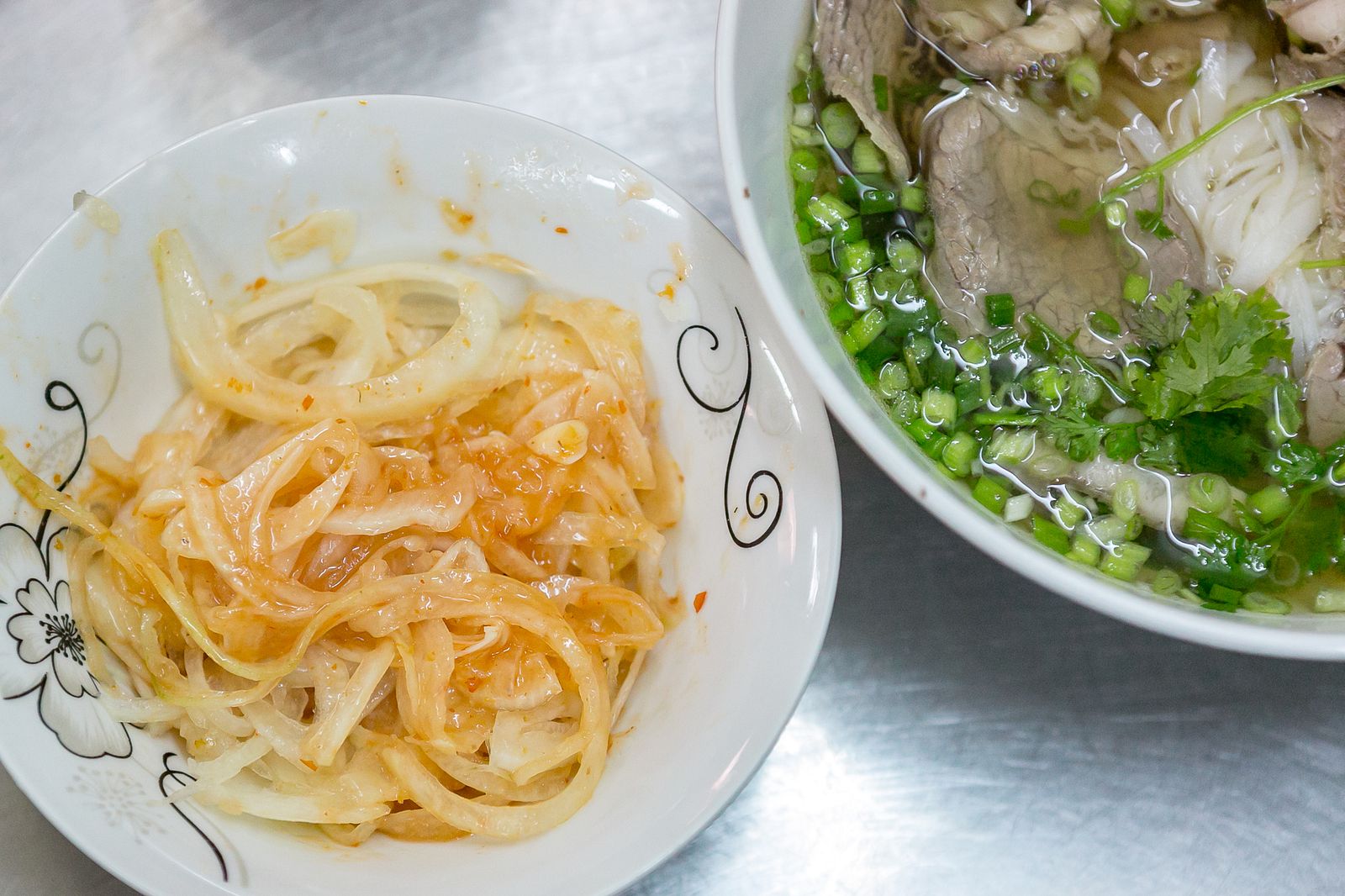 I follow the former method, adding a hefty amount of their in-house chili sauce, fish sauce and vinegar, along with a squeeze of zesty lime at the end to alleviate the pungent taste. The crisp onions absorb the marinade and add a signature flavor to the bowl of phở. However, a caveat for first-timers: if you manage to finish this bowl of onions, your breath will stink for the rest of the day. Trust me though, without it, you're missing out big time.
By the time I was done with my onion preparation routine, my bowl of phở came out steaming hot, topped with a heap of spring onions and cilantro. I grabbed a spoon as fast as I could and took a slurp of the broth. I was awed. The broth itself is so complex, but at the same, also subtle and homey. Although the broth doesn't have the prominent flavorful beef taste of most phở, the umami shone through in its own magical and delicate way.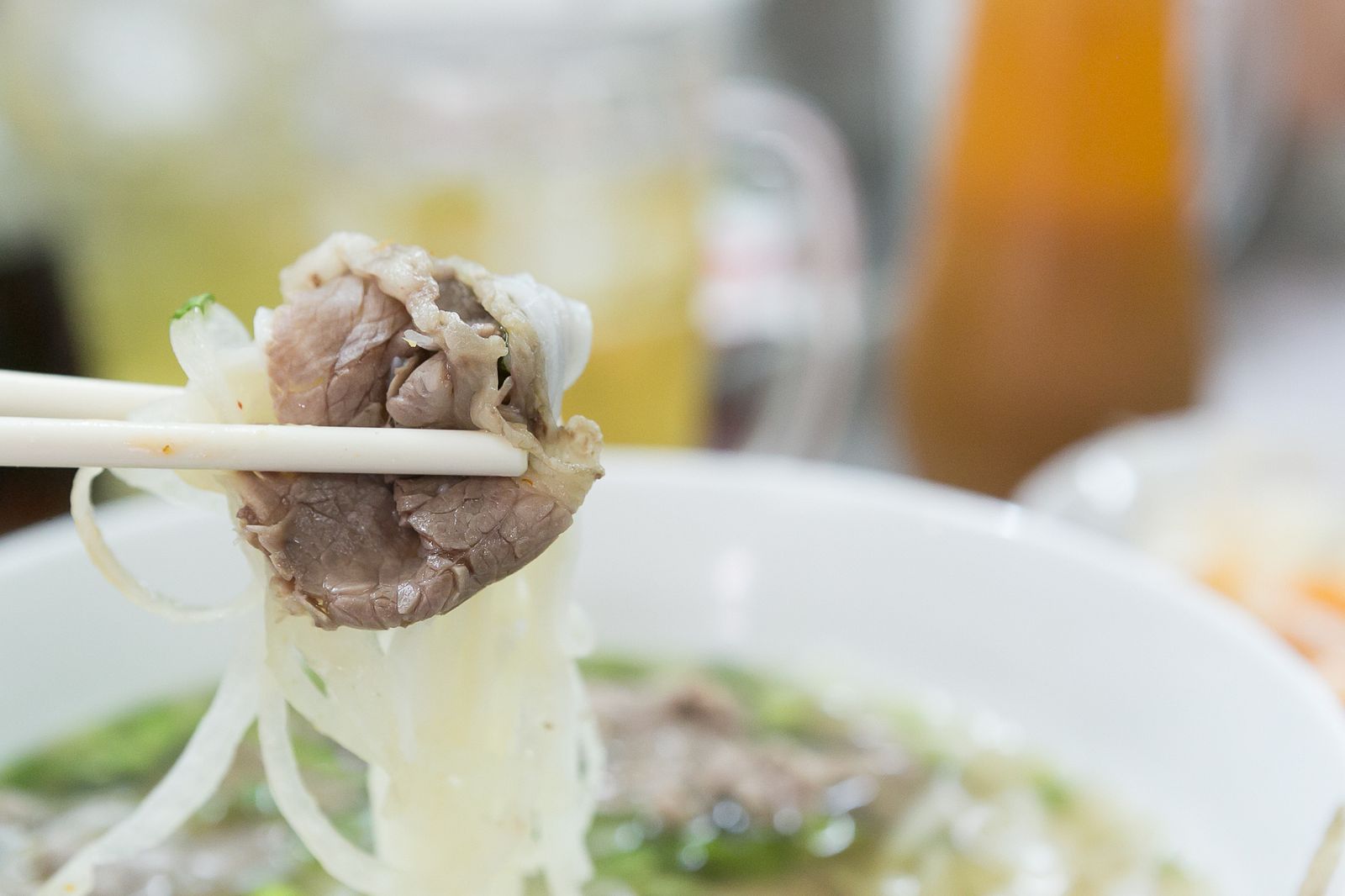 Placing the phở noodles, a piece of beef and a slice of onion on top of each other, I put one spoonful into my mouth. Each flavor complimented one another: the acidic and spicy onion, the silky noodle strands, the savory and tender beef cuts wrapped together by the delightfully hot broth. Each bite seemed to wash a wave of nostalgia and comfort over me as if it was giving me a hug. It put me in a relaxed, blissful state where I simply wanted to tuck into a blanket and nap for the rest of the day.
Although Pho Dau is a hotspot for phở lovers, opinions are quite divided. It's the kind of food that if you enjoy it from the beginning, it will leave you addicted, but if you don't click with it, there's a high chance you will never come to appreciate it. One main critique is that one bowl costs VND70,000, which many consider overpriced, especially given the portion size. For me though, their phở is honest, because you are paying for the craftsmanship and the soul that is packed in.
Despite being in Saigon for such a long time, Pho Dau really stays true to its northern roots. The owners don't try to adjust for the southern palate, and I find that very charming because the "take it or leave it" outlook is how they have distinguished themselves, becoming the quintessential phở spot we love today.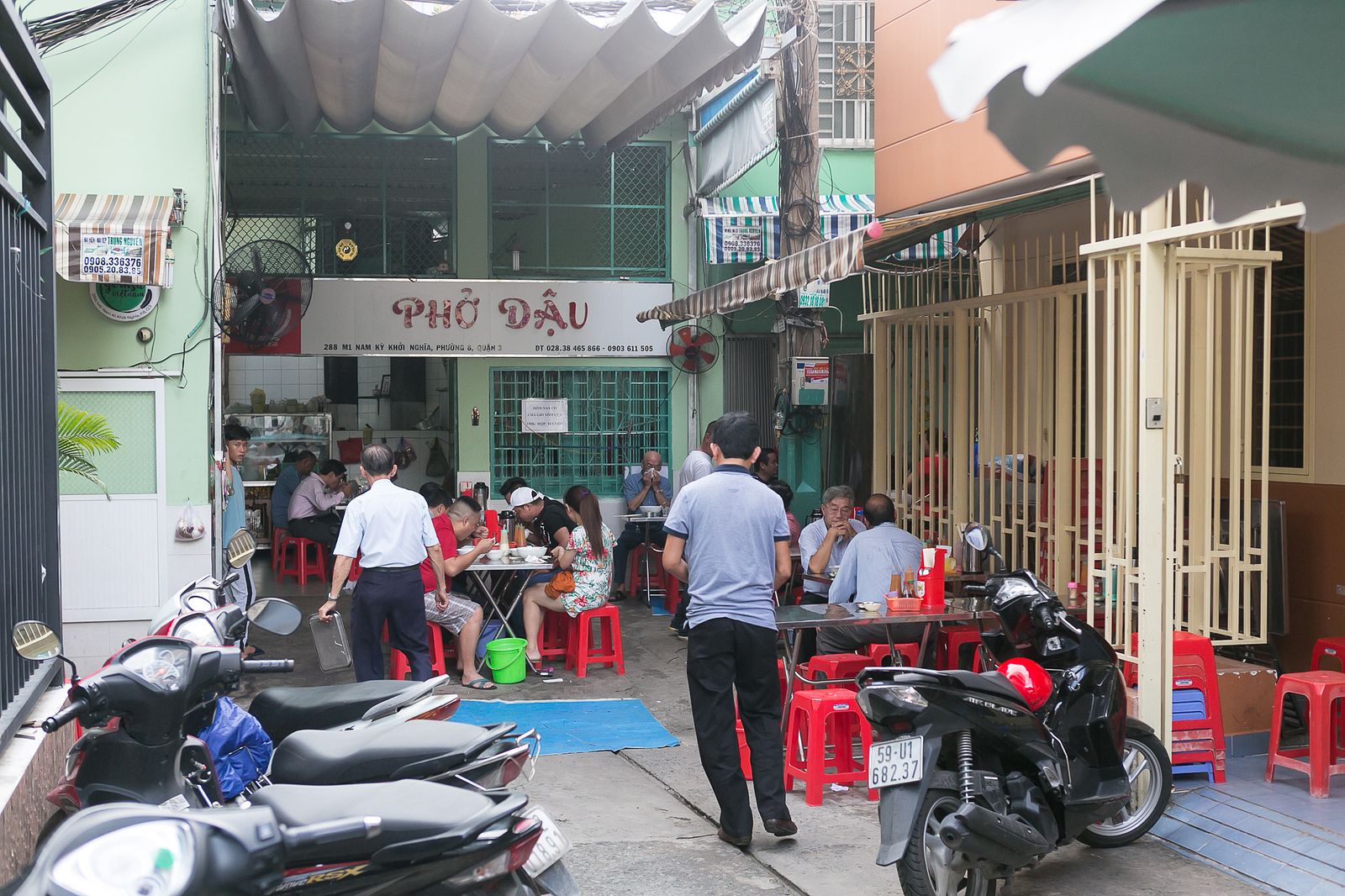 Pho Dau is open from 5am to 11am.
To sum up:
Taste: 5/5
Price: 4/5
Atmosphere: 5/5
Friendliness: 4/5
Location: 4/5
Stephanie is a born-and-raised Saigoneer with a tremendous love for good eats and K-pop.
Phở Bắc
Hẻm 288, Nam Ky Khoi Nghia, Ward 8, D3

---

Related Articles:
---