To me, Saigon is not just a city, it is the people, the lifestyle and the cafés.
When my chief editor Mike wanted me to find something for this week's Hẻm Gem column, I thought of writing about a coffee shop that captures the old lifestyle of Saigon. It would be a perfect addition to Saigoneer's Hẻm Gems list (also my go-to café list). We decided to pay Ngot Cafe in District 4 a visit.
It was a cloudy afternoon. With a look at the sky, my photographer colleague, Kevin, exclaimed: "It's not good man, maybe we just have to go before it starts raining." Joined by two other coworkers Thanh and Jim, we quickly packed our stuff and headed to the parking lot for our bikes. We rode fast and carefully (not furiously) to District 4 via Ong Lanh Bridge. This week's spot is located amid several hẻm on Vinh Hoi Street, though luckily we had no difficulty finding it.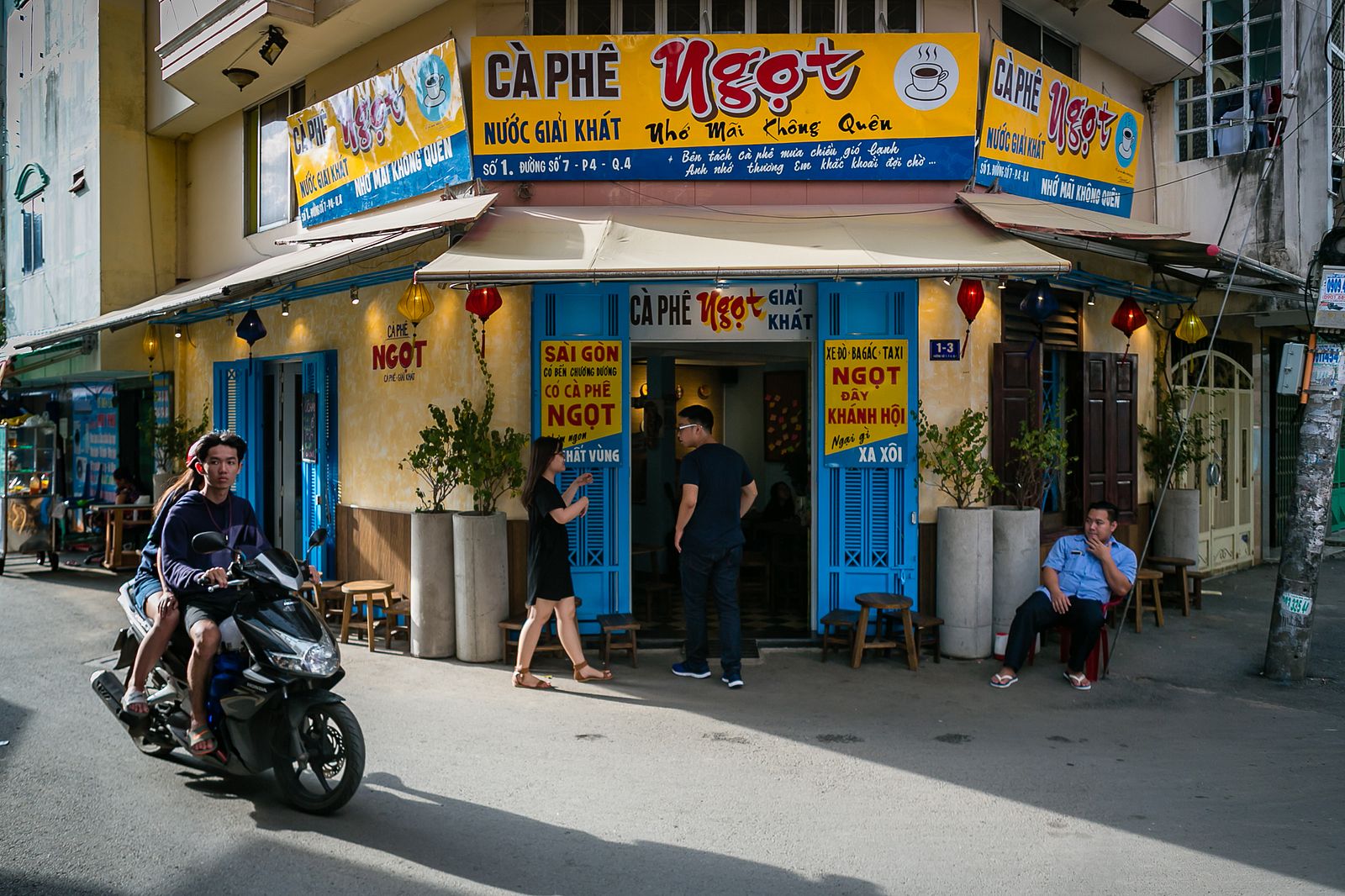 We arrived at Ngot Cafe and were welcomed by a yellow wall that resembles the famous Coi Xay Gio wall in Da Lat. The sky had cleared by then, and the late afternoon light beautifully illuminated the area.
Upon entering the cafe, we immediately felt an atmosphere of nostalgia. It seems like the owner really knows how to bring back those good memories of old Saigon. The curtains, posters, menu and even ice tea glasses were purposely decorated to depict the lifestyle of old Saigoneers from more than two decades ago.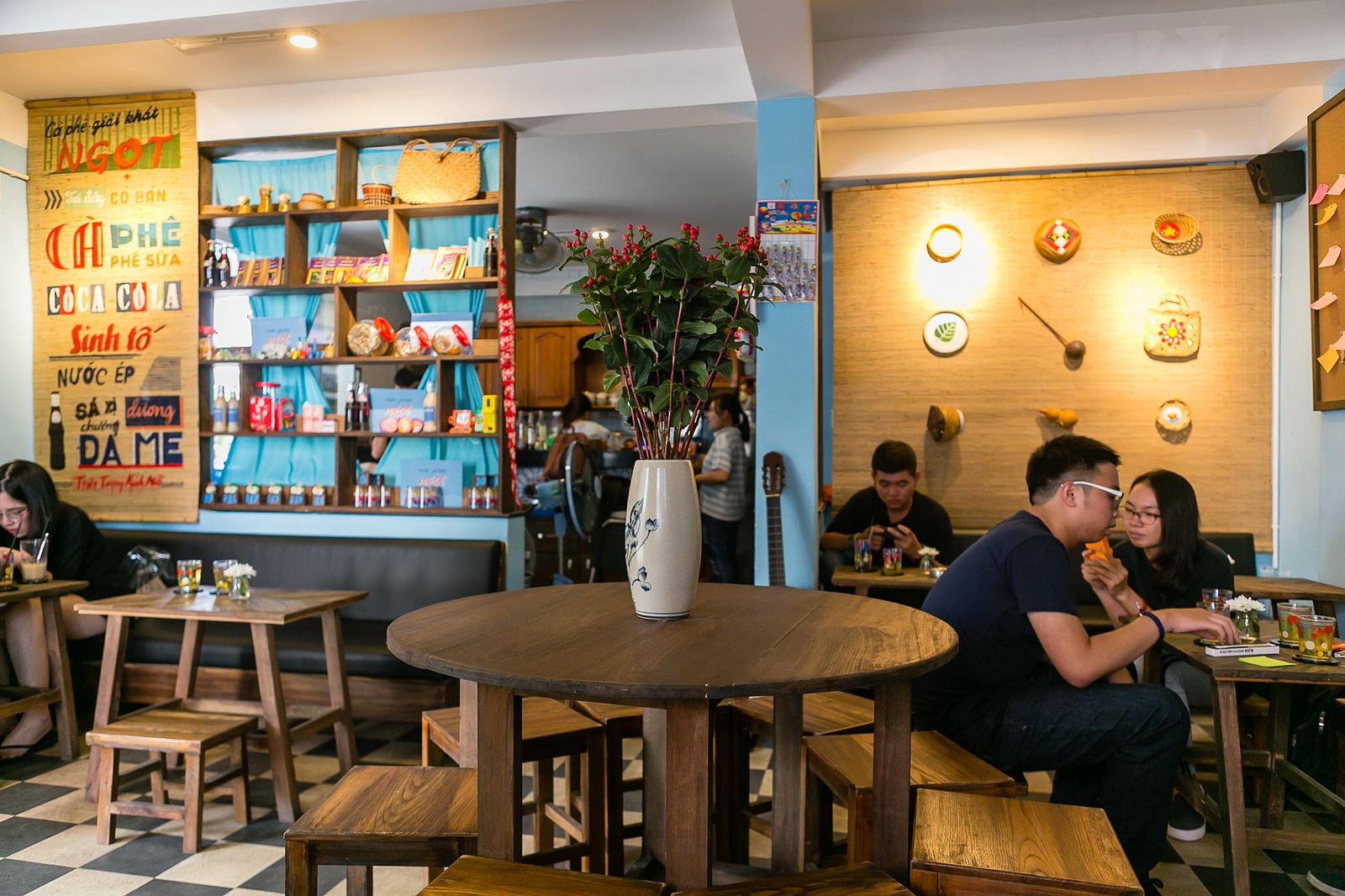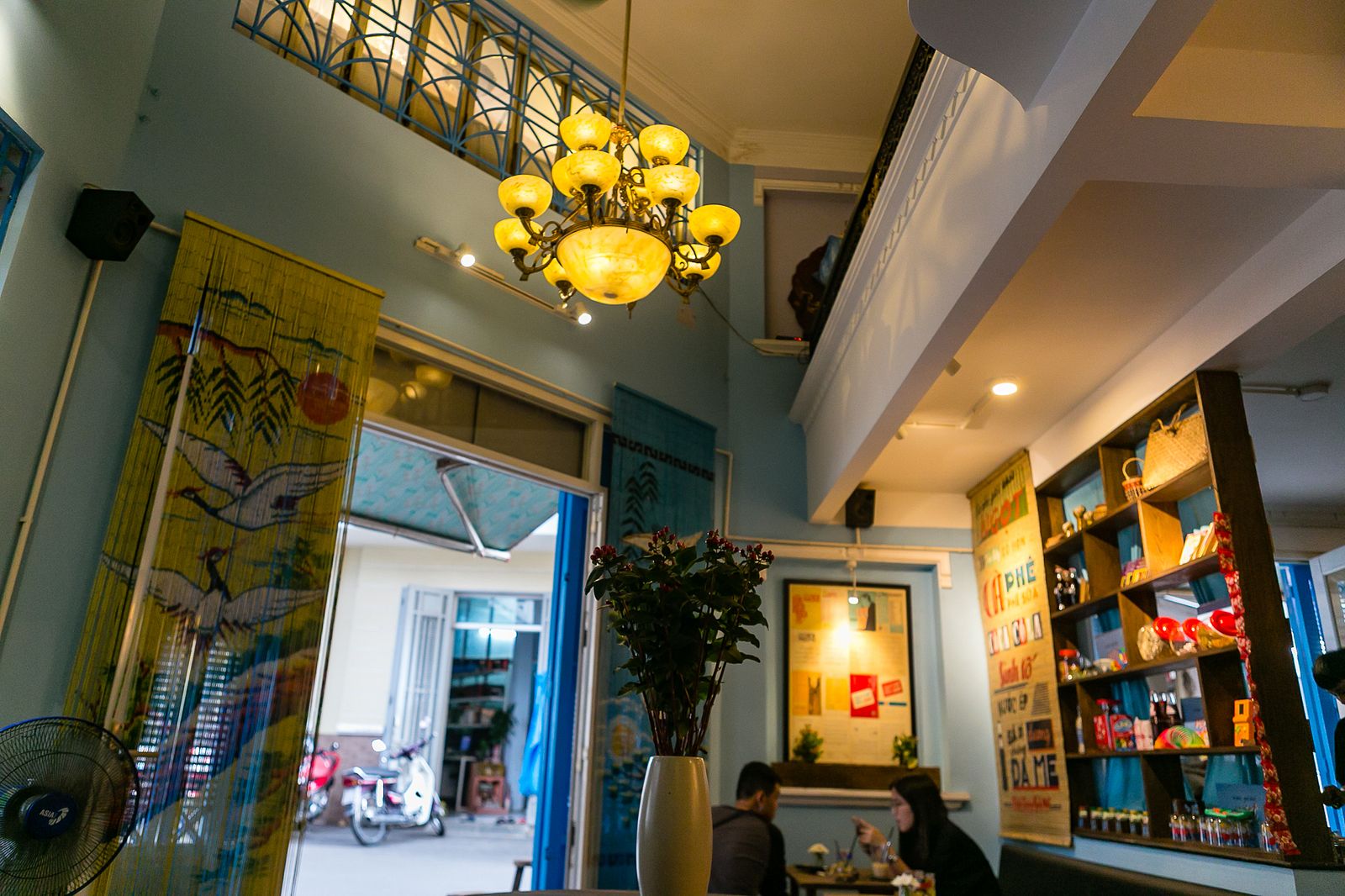 We glanced through the menu, scouring for something that could combat the summer heat of Saigon. The drink options aren't fancy compared to some cafés, as they focus on serving signature drinks of Saigon, or, more precisely, drinks that Saigoneers craved when we were little kids. I ordered a trà đào (peach tea) while my colleagues got cà phê sữa đá, nước mơ and đá me.
While waiting for the drinks, Thanh and I noticed a bookshelf in the middle of the shop. On each shelf were items no kid of the 80s or 90s grew up without knowing. From the top, we saw bottles of old Chuong Duong sá xị, Tribeco soya milk, con cua snacks, Miu Miu noodles, plastic balloon tubes and even the legendary Tetris Gameboy. It is not easy to find these goods today. They were all snacks and toys that I would whine about to my dad on the way home from school, begging him to buy me one just because my classmate already had one.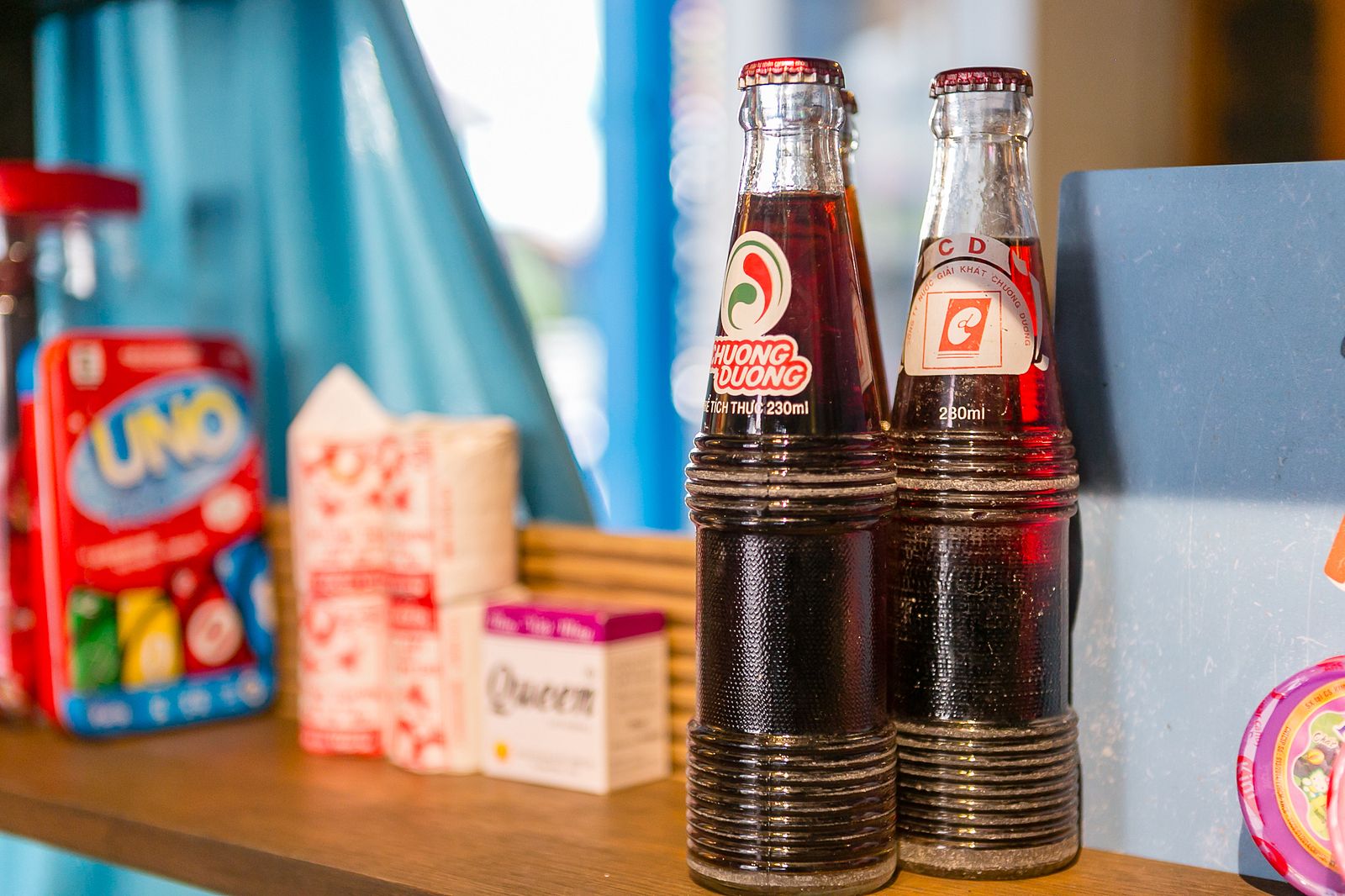 The waitress came back with drinks, and she informed us that the toys are not just for display, customers can play with them. She said that the café also serves some homemade jam and jelly (mứt). When my friends and I were kids, I'm sure there was at least one time that we lied to our parents to spend money on these sticky candies instead of on a proper meal. My childhood memories came back, suddenly and clearly. District 4 was where I spent my early years, so returning to this area was like a journey back to childhood for me.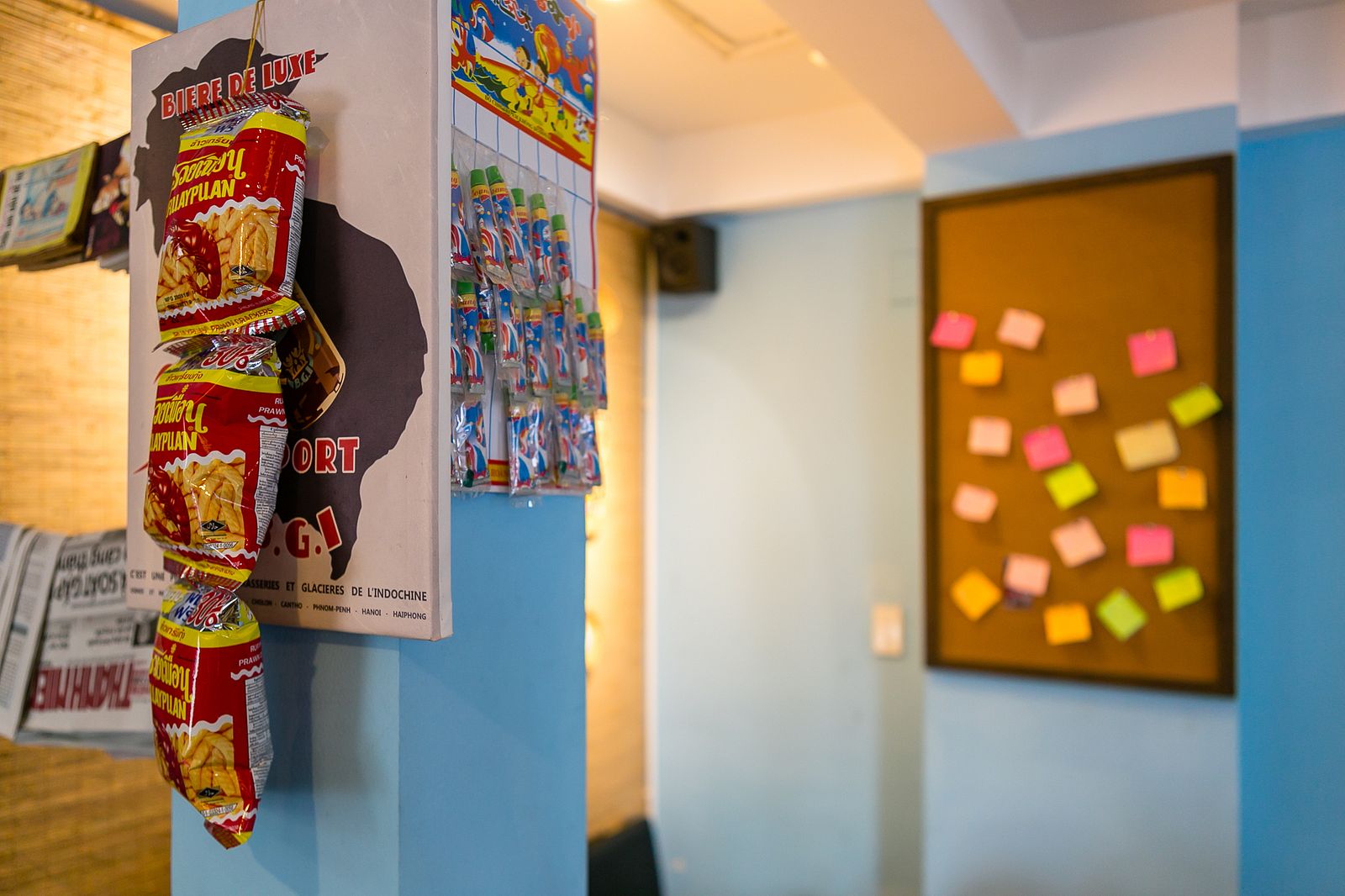 The drinks were so much better than I expected, as well. My trà đào was harmonious: not too sweet, not too sour and refreshing, a good choice for a hot summer day. My colleagues seemed to be satisfied with their own drinks too.
The cafe's location among a network of small alleys may make it somewhat hard to find for newcomers. However, try putting aside all daily concerns, sitting on the little wooden chairs outside the café and help yourself to a drink while looking at the alley's pace of life at dusk, and you will understand why a visit is worthwhile.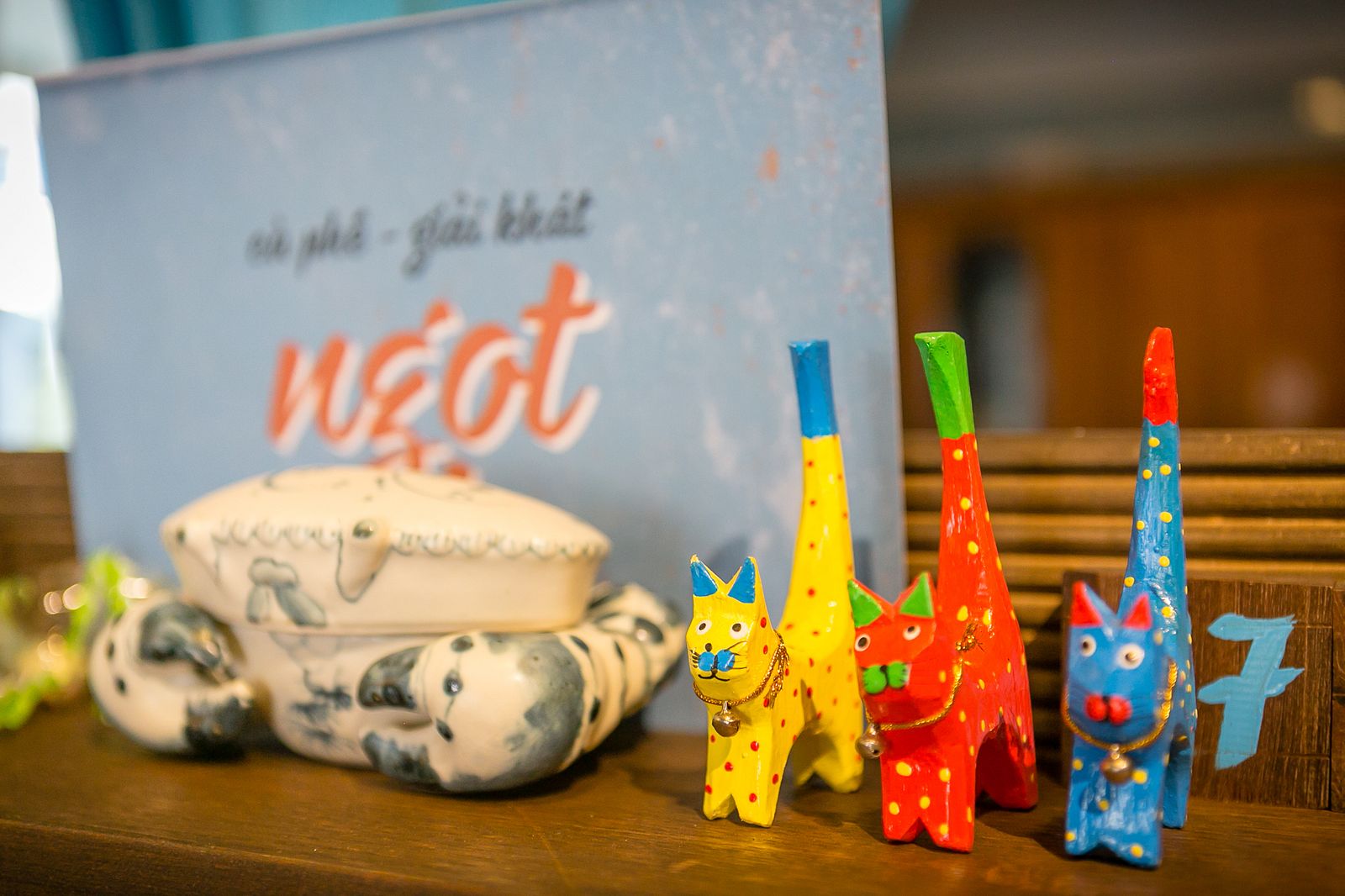 Ngọt Cafe is open from 7am-11pm.
To sum up:
Taste: 4/5
Price: 4/5
Atmosphere: 5/5
Friendliness: 5/5
Location: 5/5
Levi (Duy) loves hanging out at cafes but rarely drinks coffee. He hates watermelon but definitely goes beyond the call of duty to write about food and Saigon.
Ngọt Cafe
No. 1, Street 7, Ward 4, D4

---

Related Articles:
---