(Sponsored Listing)
French colonial influences can still be found in many aspects of Vietnamese society, from architecture, customs and moreover, through food. It comes a bit as a surprise then, that one of France's most internationally renowned dishes, the crepe, has been (almost completely) unknown to Vietnamese. Or at least, that was until two years ago, when three French decided to open the very first crêperie in Saigon.
This is not however their first venture in bringing their national culinary culture to Asia. The Saigon restaurant is their second after Hong Kong and Shanghai and one set to open in Phnom Penh.
When thinking of crepes, many Europeans or Westerners in general, would probably associate them with crepe suzette or with the many crepe takeaway stalls around our cities; La Crêperie in District 1 brings to Saigon the culinary traditions behind this beloved dish and much more.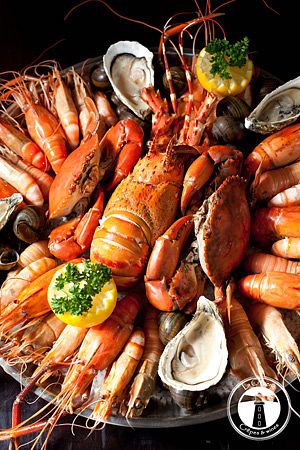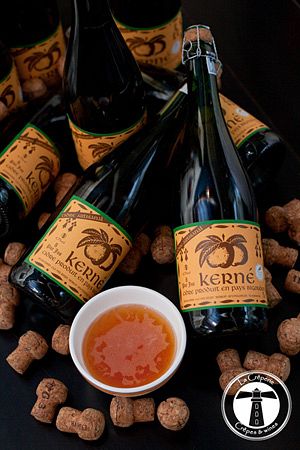 Invented at the end of the 19th century, crepes are a signature dish from Brittany and the owners are proudly maintaining its origins; "people think of us as 'French', yes, we are French but moreover we are from Brittany and our food reflects this region," explained one the owners.
Traditionally there are two types of crepes, the sweet ones with white flour and the savoury galette, with buckweath flour.
La Crêperie's menu offers around twenty galettes (some without cheese) and eighteen sweet crepes, which carry typical flavours and ingredients from Brittany as well as incorporate Vietnamese and international tastes. For instance, they have created a 'Vietnamese' galette of vegetables served with soy sauce on the side.
The most traditional, savoury galettes are La Complete (ham, Emmental cheese, eggs and salad) and its evolution, La Bigoudene which has additional vegetables.
For the seafood lovers, try La Marine, scallops, bacon, parsley mixed with mushrooms and cream.
I really enjoyed the galette with Reblochon cheese, potatoes and salad; it was filling and had a distinct taste.
From the sweet crepes, I tried one of their signature dishes, Le Defi, homemade caramel made with salted butter, served with banana cooked in caramel and topped with caramel ice-cream. I felt I was getting fat by just reading the list of the ingredients but I was pleasantly surprised by its lightness and balance of flavours. I devoured it in less than a minute which says a lot since I do not usually like caramel.
The versatility and richness of the menu lies in the use of a wide range of local and imported ingredients.
An open kitchen is located on the ground floor, next to one of the dining areas, which gives customers the opportunity to watch the chef making and flipping the French pancakes.
In each and every one of their restaurants, in addition to the head chef, at least one person from Brittany is on staff. The head chefs have been trained in making authentic Breton crepes and other regional dishes and plenty of seafood-based dishes such as moules marinières, gratin scallops and fresh oysters.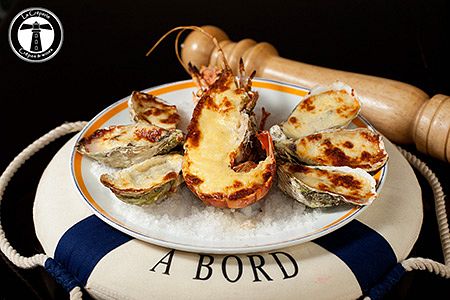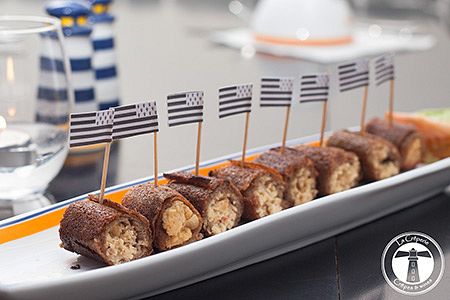 Since its opening, the restaurant's fusion menu has been attracting more and more Vietnamese clientele and its chefs and owners are keen to continue experimenting, "in France it is common to eat cold seafood but not in Vietnam that is why we have for instance a dish of cooked whelks with butter and garlic."
Another signature product from this costal French region is the cider, which is served in a bowl as custom dictates. They offer both a dry and sweet cider in addition to an apple one which contains no alcohol, "it is a good alternative to beer and it is also healthier. The apple cider is very popular among women that do not want to drink alcoholic beverages. We have also created our own special Mojito where the soda is substituted by the cider."
The 'Brittany experience' is not only found on a plate, it is also evident in the maritime theme decor; from the mezzanine on the first floor, which looks like a proper boat's bow, through the lighthouse-shaped salt and pepper holders, the fish nets hanging from the ceiling to ornamental sea shells.
"Many of our customers enjoy coming to La Crêperie because of its particular atmosphere. It is a breath of fresh air from the buzzing and busy city".
La Crêperie has been adding an honest and proud touch from Brittany to the French culinary tradition in town.
lacreperie.com.cn | facebook page
84 838247070
10:00 - 22:30
La Crêperie Saigon | 17 Lê Thánh Tôn, Bến Nghé, District 1, HCMC