Driving leisurely along Hoang Sa Street, I stopped in front of a small coffee shop called Lao Hac — a retro-style cafe that's hidden behind the perennial flowering vines within sight of Nhieu Loc-Thi Nghe Canal.
The cafe is named after Lão Hạc, the main character of a short story with the same name by realist writer Nam Cao; and its interior reflects the rustic, old-school vibes evoked by the story. Regardless of how many times I'd been there before, I still lightly bumped my head against the low entryway before stepping down the stairs to enter the house. Another staircase guided me to the second floor. The low ceiling and warm, cozy interior are rare in this age of large, airy cafes. I was immersed in memories of childhood and games of hide-and-seek.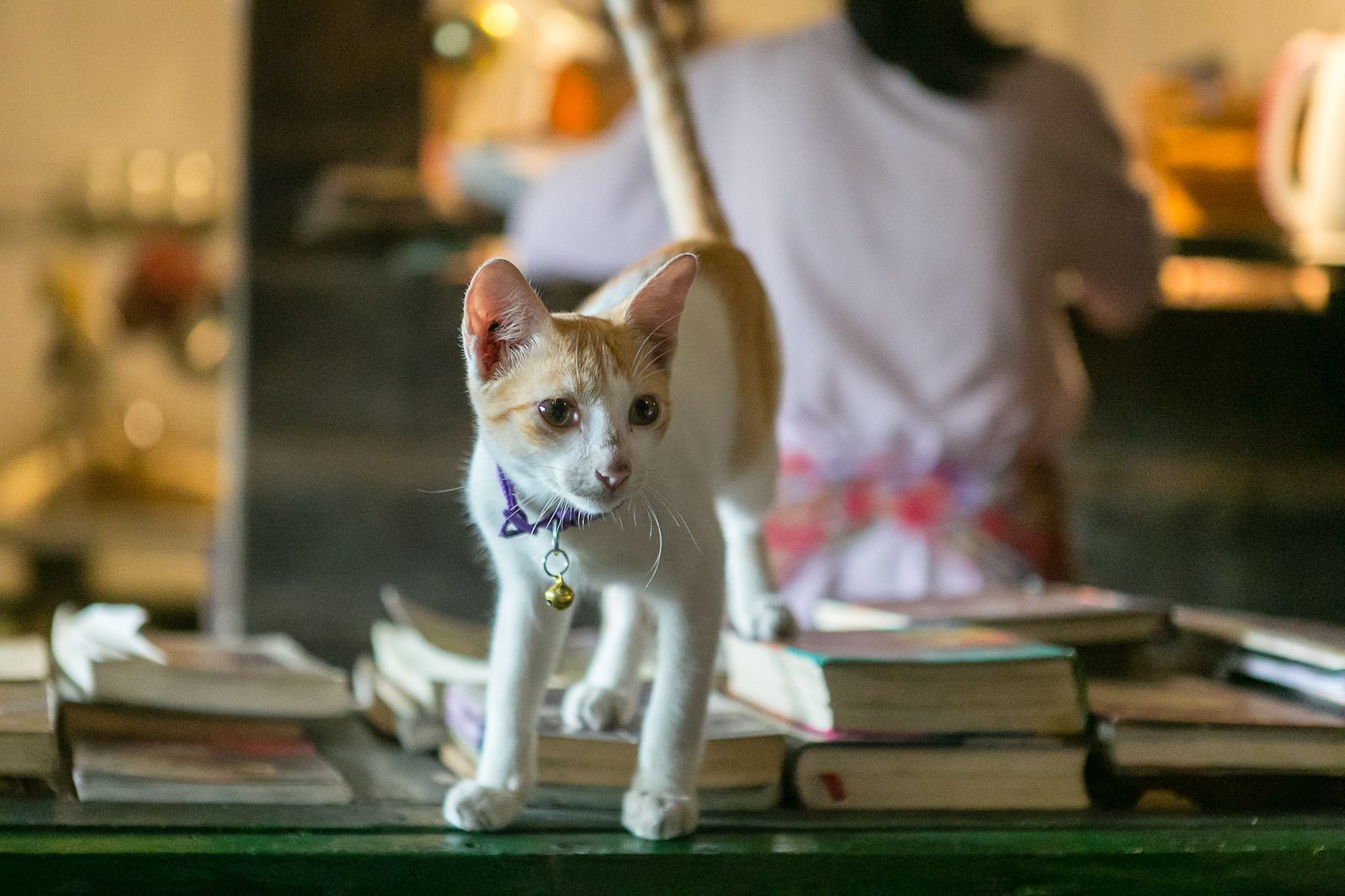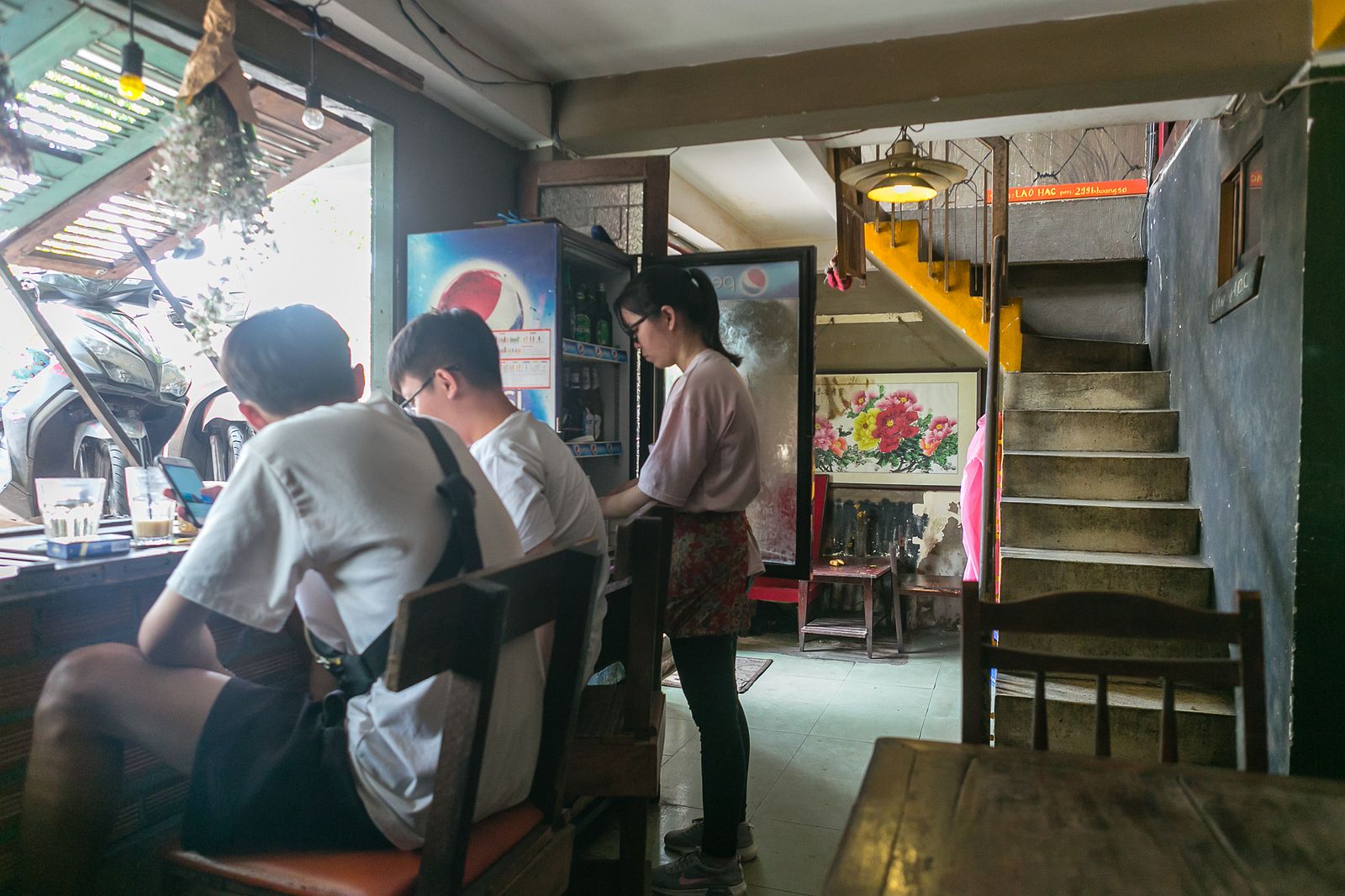 The first time I went to Lao Hac, I was curious about the names of their menu categories. Lão giải khát (thirst relief), for example, contain soft drinks, while Lão giải sầu (sorrow relief) refers to beer options and Nước nhà quê features a variety of "home drinks" like corn silk tea and Lablab tea, a special tea made with vối flower buds. The selections are especially unique in a city where craft beer and milk tea are consigning homemade beverages to near-oblivion.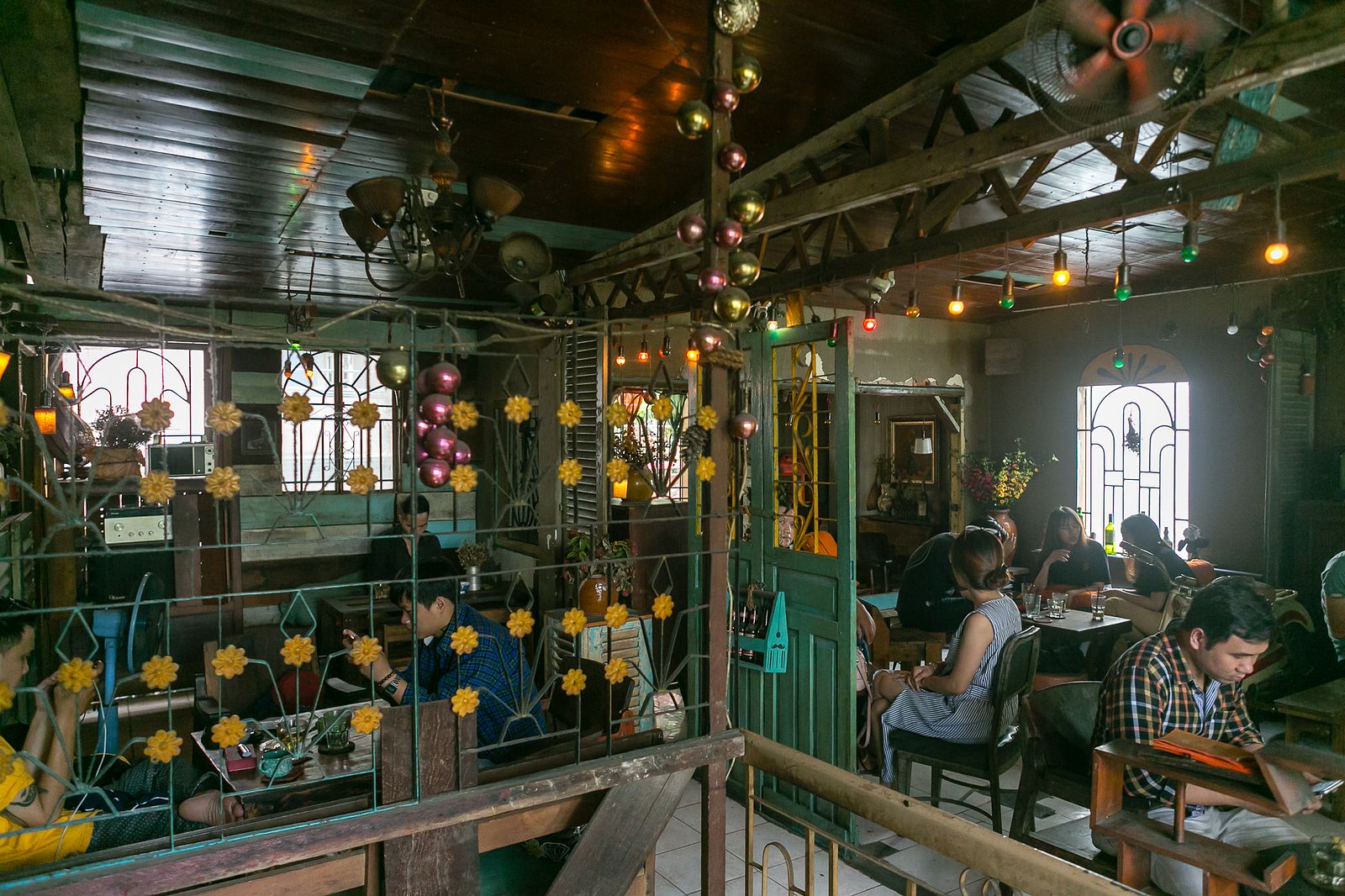 I ordered a glass of corn silk tea, or trà râu bắp, while my friend chose lotus seed sweet soup. At an average price of VND25,000, the healthy items are very reasonable, especially compared to most cafes in town.
In terms of amenities, there is no air conditioning, though I consider that a plus, since visitors have a chance to enjoy cool natural breezes. Shortly after ordering, the waitress arrived with my trà râu bắp, which was moderately hot and gave off a sweetened corn scent. At 6pm, the sky began to darken; the light bulbs slowly came on, glimmering and shining faintly.
The cafe's location across from the canal lends it an open, cordial atmosphere enhanced by views of the water, while also drawing out memories of bygone days. If you're a fan of retro-vintage cafes, you should consider Lao Hac one of your favorite corners of the city.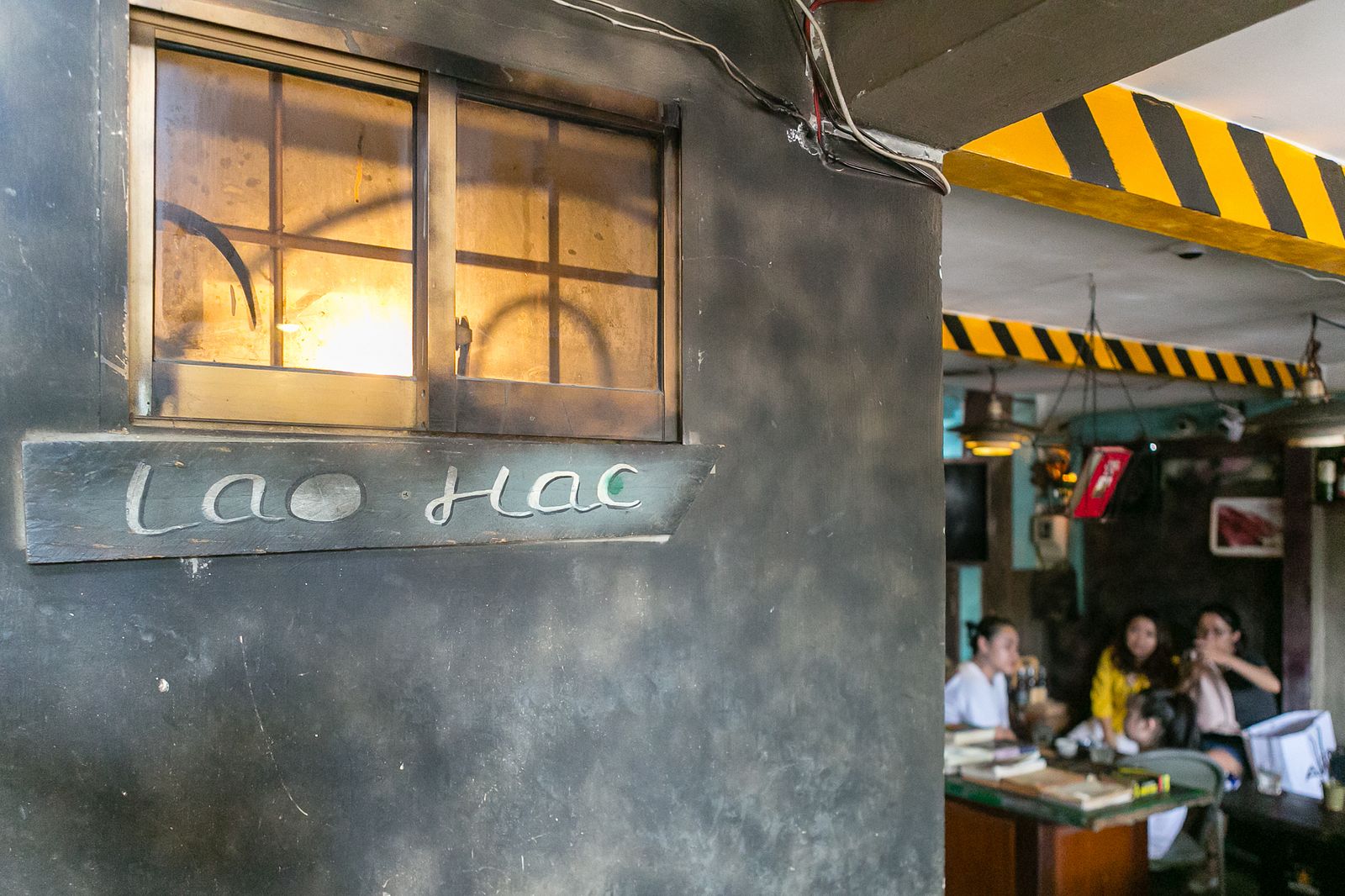 Lao Hac Quan is open from 7am to 11:30pm.
To sum up:
Taste: 4/5
Price: 5/5
Atmosphere: 5/5
Friendliness: 4/5
Location: 5/5
Nancy loves film photography and, in this age of digital imagery, owns a Minolta 35mm film camera.
Beer and homemade beverages
299B Hoang Sa, Tan Dinh Ward, D1

---

Related Articles:
---