My first-ever vegetarian dish, long before I followed a plant-based diet, was hủ tiếu chay, and since then it has been my go-to order when trying a new restaurant. Besides, you definitely cannot go wrong with a Vietnamese soup dish.
My family came across Hu Tieu Chay Cay De while we were on a quest of a decent hủ tiếu chay place. Opulent bistros are not what we typically gravitate towards when looking for an eatery, but we eventually decided to give it a try.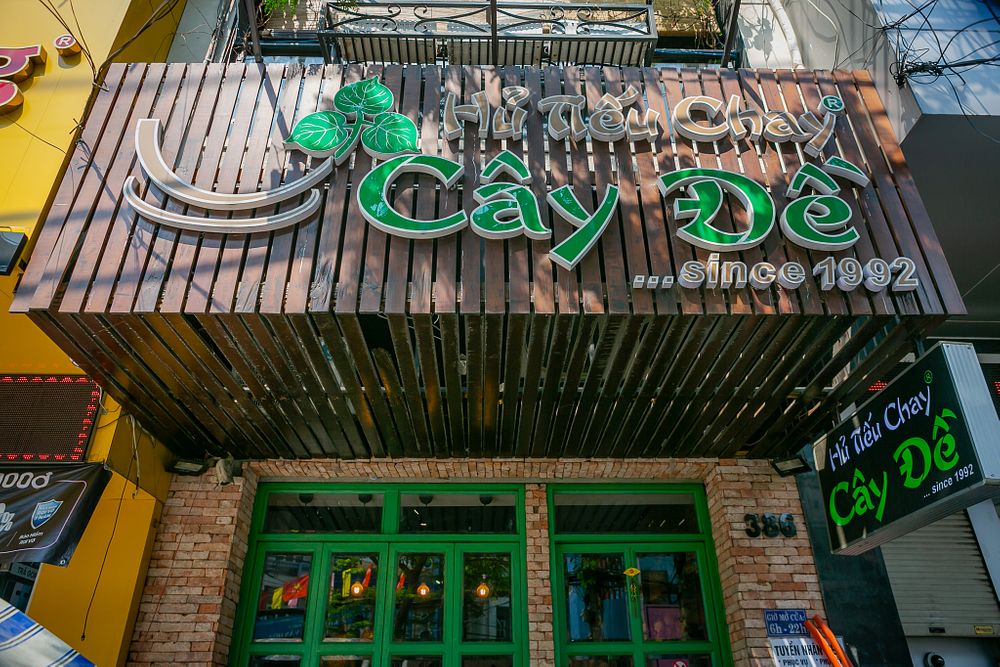 For the majority of Vietnamese, vegetarianism is closely associated with Buddhist religious teachings, while elsewhere it's considered a lifestyle. In Vietnam, Buddhism followers approach vegetarianism in two ways: practicing chay trường, where they completely sticking to a plant-based diet, or chay kỳ, which only requires abstaining from meat on specific days of the lunar calendar. Cay De offers plant-based alternatives to almost all of the country's typical go-to dishes, and thus it's a great place to stop by on days when you just don't feel like having animal protein.
We arrived at the place amid the scorching heat of Saigon's dry season. Please be aware that it is located on the Tan Binh District section of Le Van Sy Street, or else you could easily get lost, like our two photographers.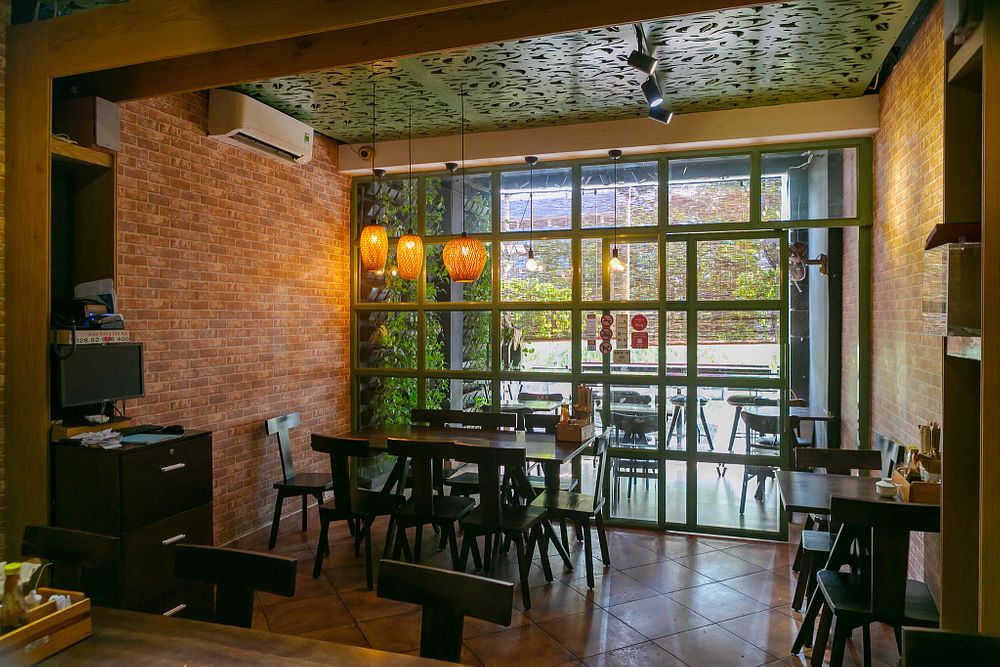 The restaurant is named after the Bodhi tree — or cây đề in Vietnamese — a perennial tree under which Buddha was believed to have reached enlightenment by meditating. One feels a certain zen-like serenity when entering thanks to the rustic interior which features pleasant-looking pictures on faux brick walls. It could be filled with silvery Buddhist mantras had it not been for the cacophony of the lunch crowd. I recommend coming a bit early since it was so packed when I arrived that I couldn't get a table with ideal natural light for photos.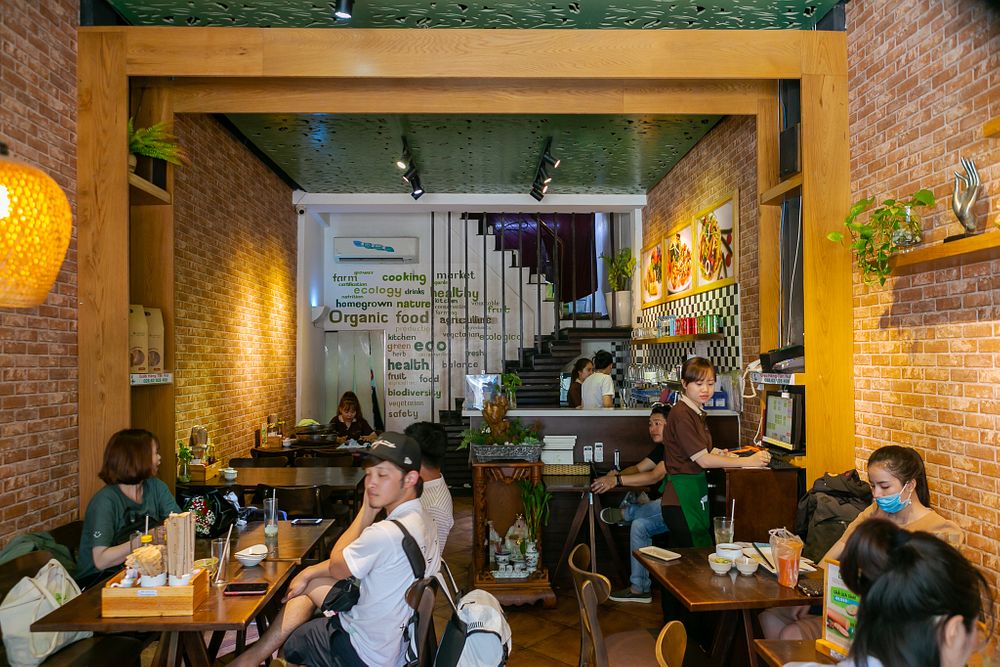 Each of us went with a different kind of hủ tiếu, the eponymous dish that the owner decided to name the restaurant after. My dried Hủ tiếu Mỹ Tho had seasoned noodles with crunchy peanuts and shallots topped with a crispy fried hoành thánh accompanied by a side bowl of veggie soup with fried tofu, mushrooms and chả.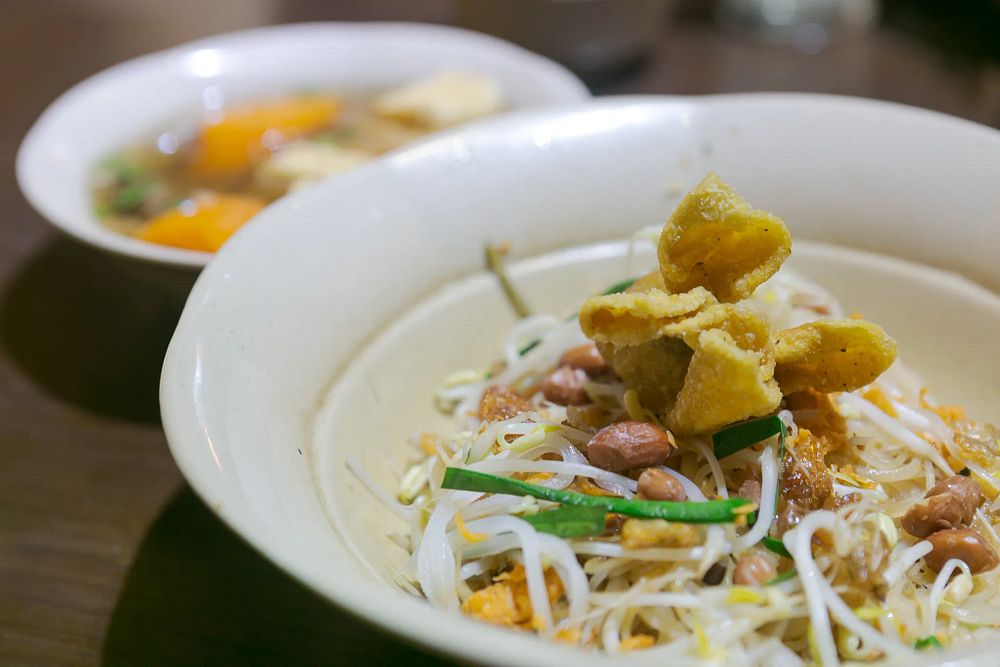 The hủ tiếu Nam Vang, or Phnom Penh-style hủ tiếu, at Cay De had slightly different toppings and broth compared to mine, while the hủ tiếu bò viên, which our photographers opted for, was made up of noodles, broth, vegetables and mock beef balls. I truly believe a squeeze of lime does any soup dish justice, so I added that.
The noodles here are stringy and have more of a bite to them, unlike the silky types served at other hủ tiếu joints. This is a good thing in my book. I also like my hủ tiếu separated from the soup, as it imparts more flavor than when it's submerged in broth. I was stunned by how rich my slurp of soup was, and how well-seasoned the mushrooms were since they can be a bit hit-or-miss elsewhere.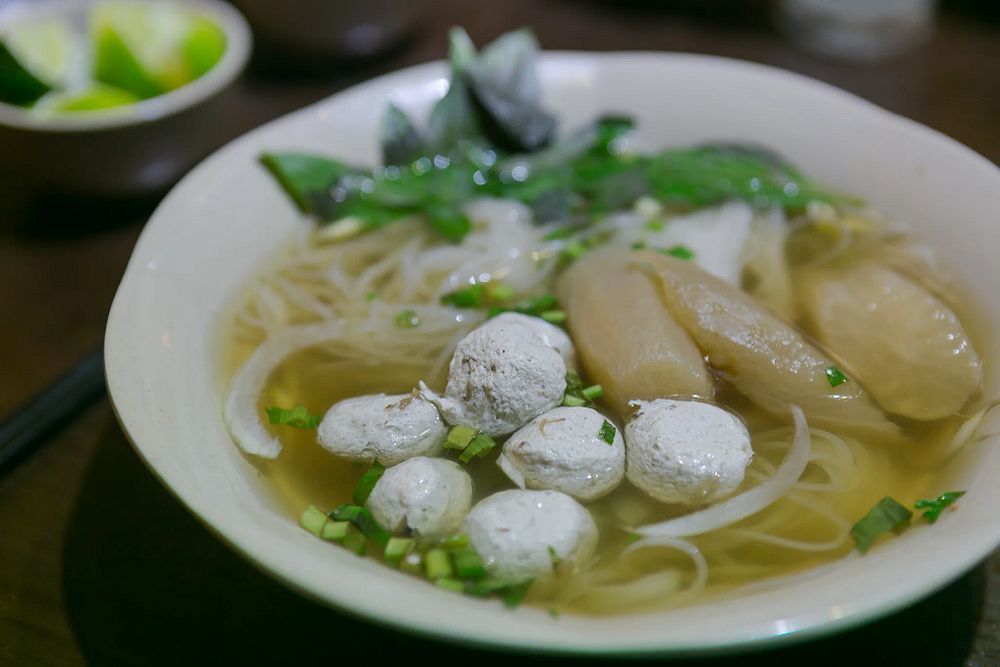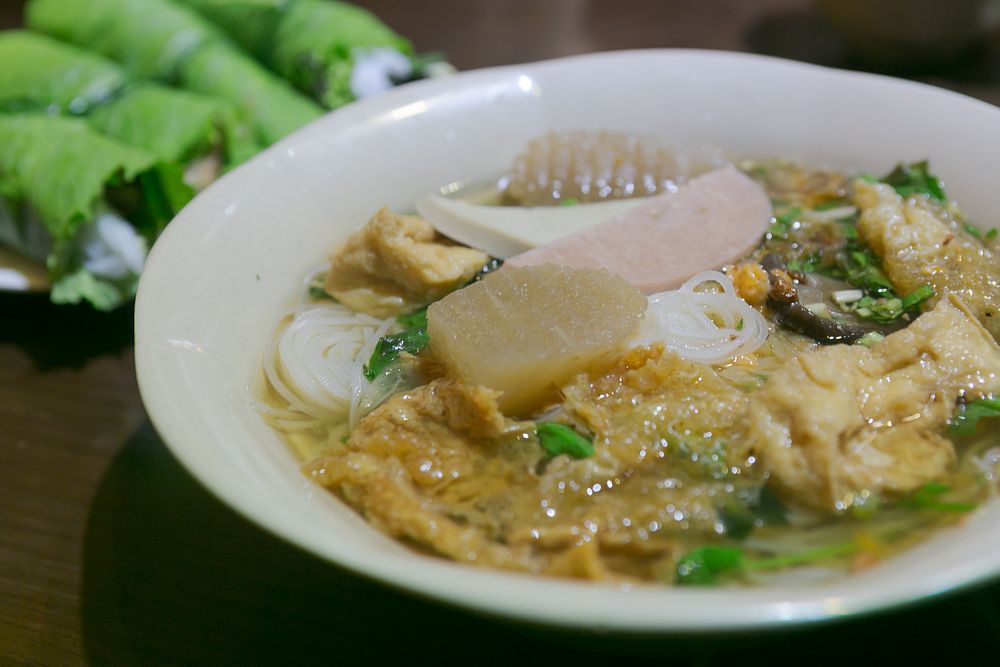 We also ordered cuốn diếp, and the nutty fermented soybean dipping sauce that came with it was to die for. These are pretty much the same as gỏi cuốn, except they are wrapped in mustard greens instead of rice paper. I just couldn't get enough of a cuốn diếp bite dipped in the salty sauce and tangy đồ chua, or pickled raddish and carrot. In fact, I'm still thinking about them.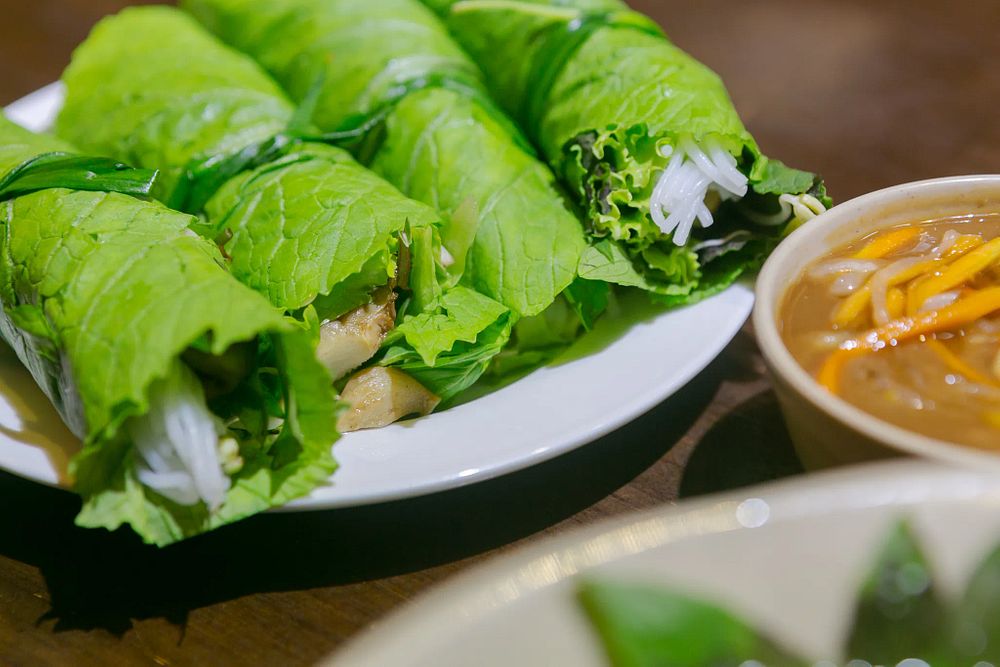 Hu Tieu Chay Cay De is open from 7am to 10pm.
To sum up:
Taste: 5/5
Price: 4/5
Atmosphere: 4/5
Friendliness: 4/5
Location: 3/5
Tran Le malfunctions over beauty and couldn't live without YouTube.
Vegetarian cuisine
386 Le Van Sy, Ward 2, Tan Binh