Peaceful music that chimes with joy, monks that greet you with smiles, and a delectable donation-based vegan buffet — it's a little heaven on earth. Well, heaven underneath a derelict building on Ton That Dam Street, to be more exact. This vegan Hẻm Gem is well-hidden (I lived in this building for three months before I first tried it!), but it's easy to find your way back once you've discovered it.
Upon arrival at 14 Ton That Dam, parking guards hail you over and show you where to deposit your vehicle. After parking, you make your way down the alley beneath the building before finding Man Tu Vegan on your right-hand side. You'll feel calm immediately after stepping inside as the Zen-like music pulls you into a different world. For me, it's not just a restaurant: it's a retreat from bustling Saigon.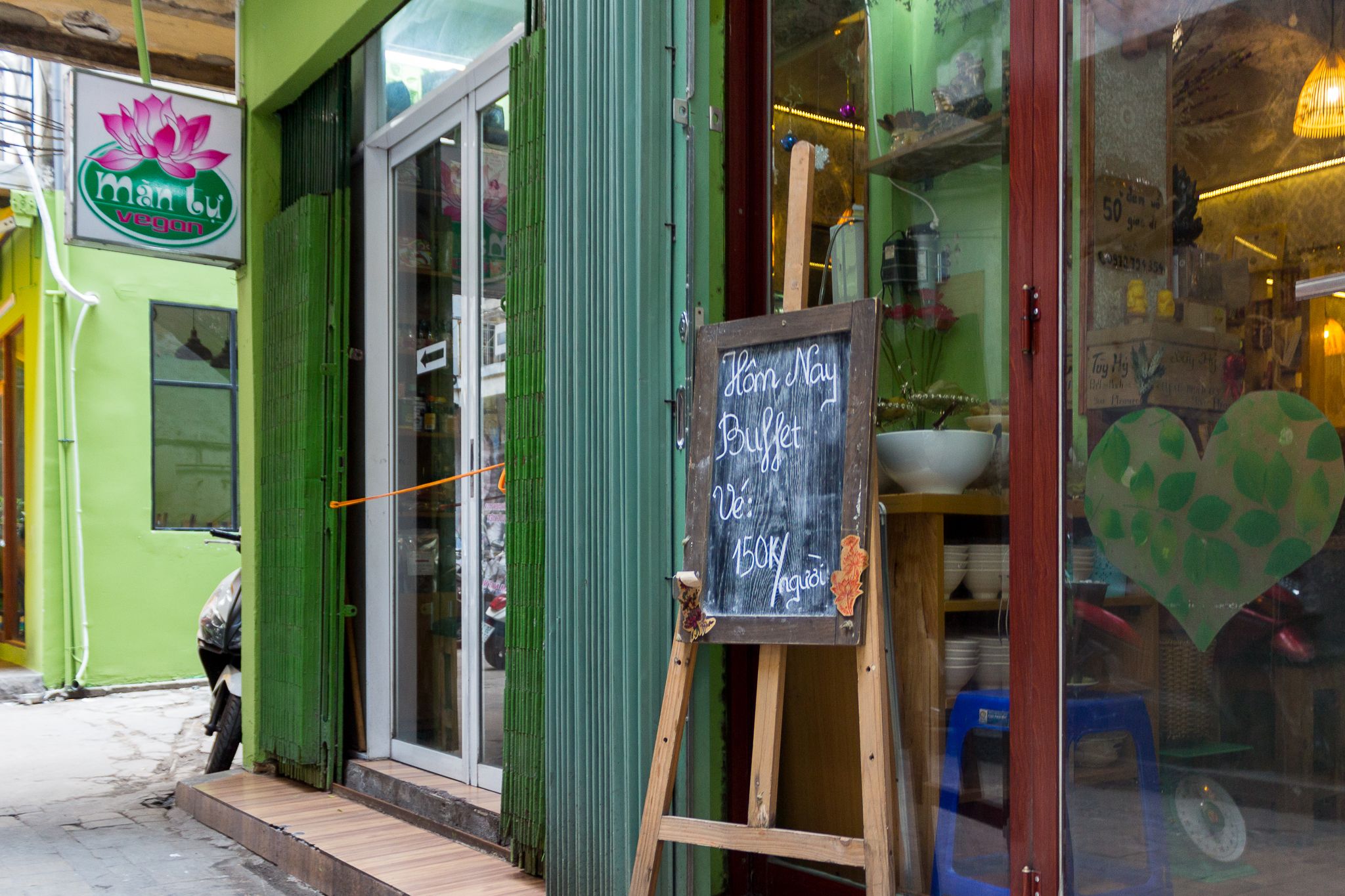 Sweet aromas guide you to plates of beautifully arranged dishes where you meet your first challenge: the number of options. All the dishes are so inviting that the eyes quickly outgrow the stomach. I find myself doing some kind of meditation: Breathe in, remember you can come back for more. Breathe out, now help yourself. After choosing from a variety of dishes with vibrant colors and different tastes, it's time to sit down and enjoy.
My plate was stacked full of food, and many of the dishes I chose from on this day were new to me. I had fried rice with turmeric, vegan sushi, a slice of vegan lasagna (yes, you read right), some broccoli with carrots and peppers and potatoes. The vegan lasagna definitely stood out as my favorite on this occasion. The texture was amazing and it still had a cheesy, wholesome feel to it.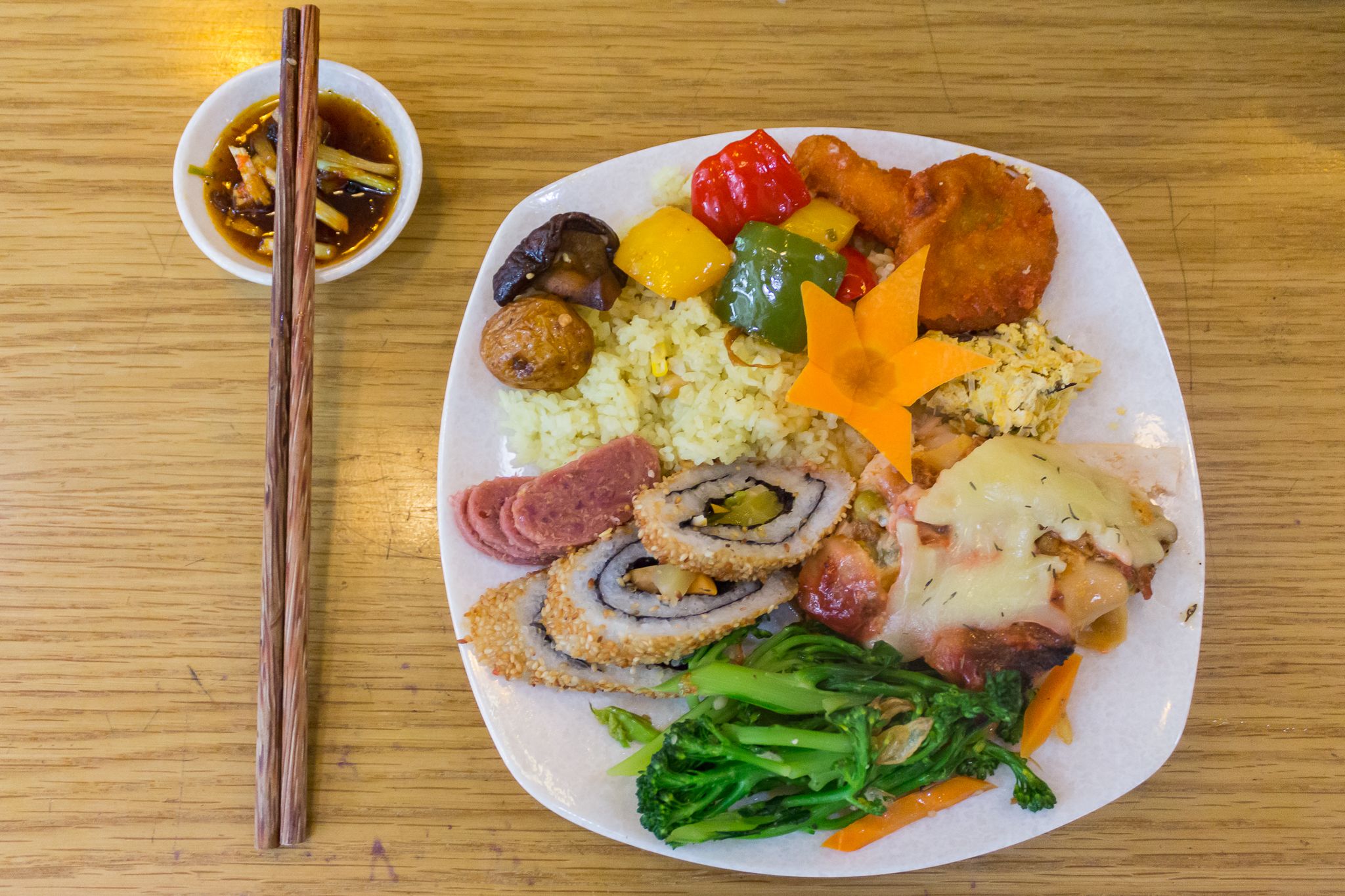 After polishing off my plate, I got a bowl of curry and some bread to dip. This particular curry isn't spicy at all; instead, it's creamy and sweet. I made quick work of it before moving onto dessert, which features an assortment of chè to choose from. I went for the chè đậu đen along with nước cốt dừa. The mixture of the warm, sweet chè with the cool coconut milk made for a perfect end to the meal. Everybody leaves here with a full stomach, without feeling heavy. This is the amazing thing about vegan food — it's really easy on the digestive system.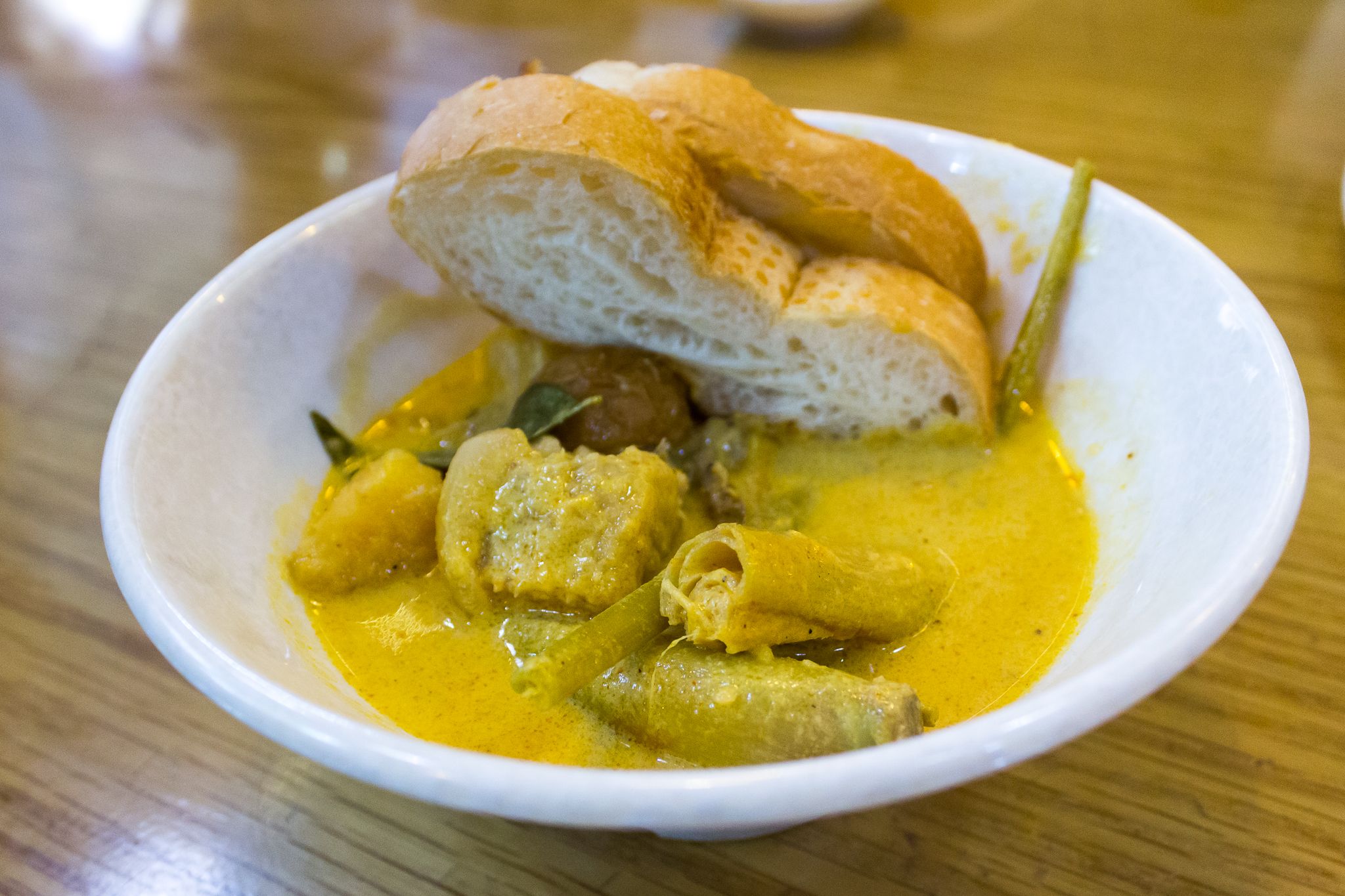 Every day during lunchtime (11am-2pm) and at dinner (6pm-9pm), except when it's the 1st or 15th day of each lunar month, the buffet is completely donation-based, or "Pay as much as your pleasure," as it says on the donation box. On those special days of the lunar calendar, it's VND150,000 per ticket.
Frequenting tables and checking if guests enjoyed their meals is Thai Phuong, the owner of Man Tu Vegan. In the restaurant business, a 'donation-based buffet' may seem like suicide to many. Phuong, on the other hand, believes in 'following the way'. The guests I spoke to agree with her, and that's what keeps them coming back. They want to experience a change from regular dining spots and discover delicious vegan food. I can assure you, once you try it, you'll see her way.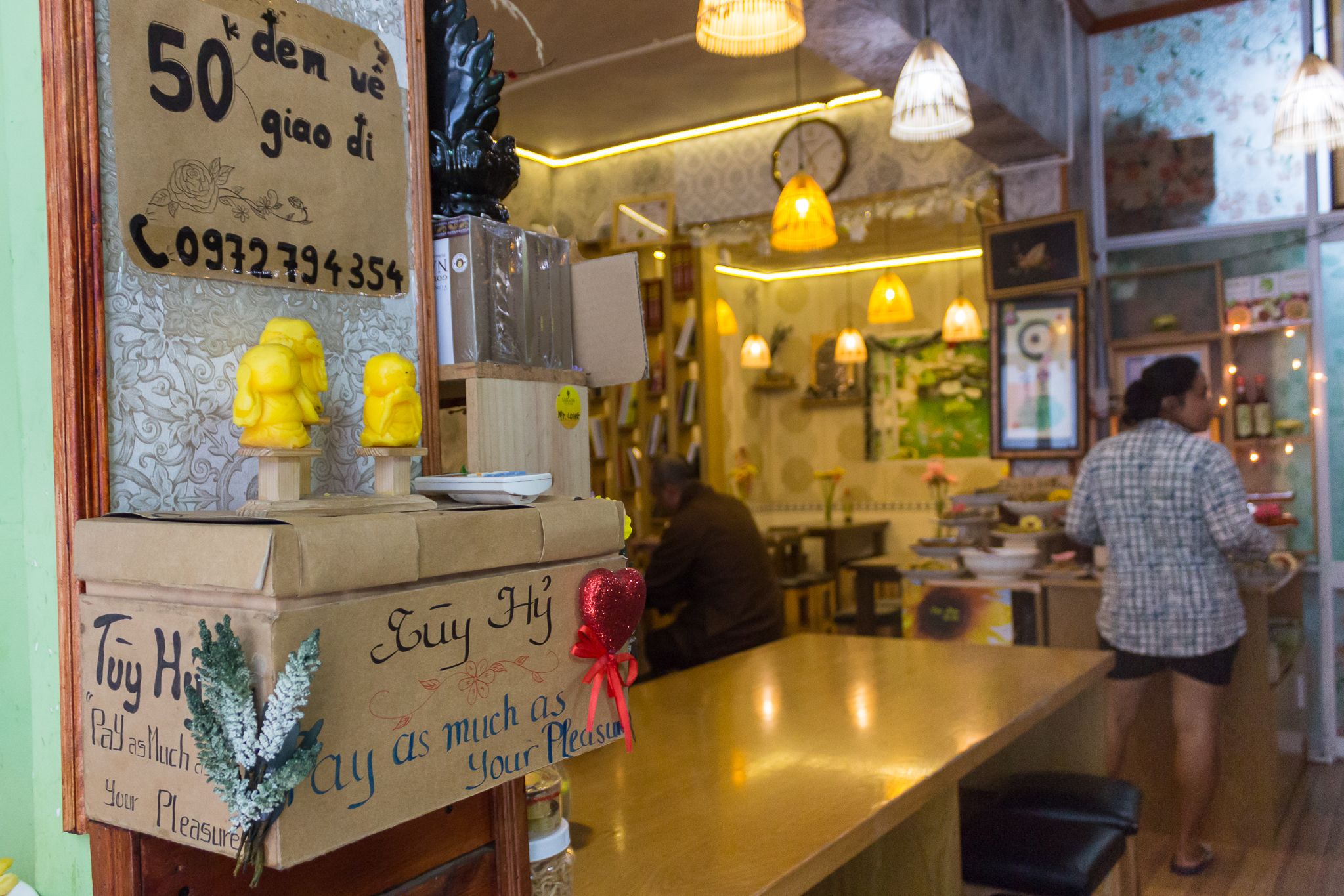 Mãn Tự Vegan is open for lunch from 11am to 2pm and dinner from 6pm to 9pm.
To sum up:
Taste: 4/5
Price: 5/5
Atmosphere: 5/5
Friendliness: 5/5
Location: 5/5
Killian hails from wild South Africa. He's long forgotten the hunt and now inhabits tea houses during the day and cocktail bars at night. Once a fighter, he's hung up his gloves and decided to become a photographer.

Vegetarian food
14/2 Ton That Dam, D1

---

Related Articles:
---