Early this year Nha Trang saw the opening of a new 5 star hotel, the Havana. The combination of over 1200 rooms, its location by the main beach, the amazing views, great facilities but very reasonable prices, made the Havana my first choice when visiting Nha Trang.
Rooms are spacious, clean and well distributed, with a rather large and airy bathroom. Quietness and great views were the best highlights of my room.
The swimming pool overlooking the sea was great, not to mention the bar service with a good selection of cocktails and drinks, well made, and equally important, reasonably priced, at around half what 5 star hotels charge in HCMC. Free sauna and steam room were a great addition.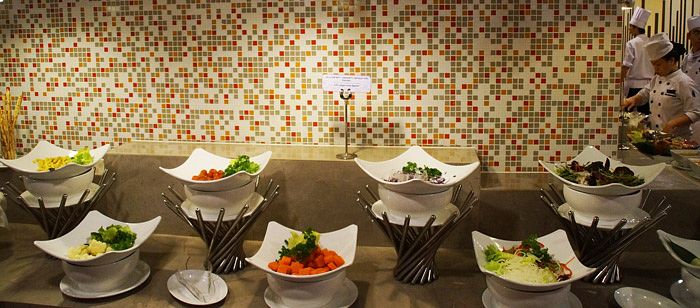 We also tried the dinner buffet in Havana, and we were quite pleased with it. A rather nice table set up, and a jazzy atmosphere, and attentive staff ideal for a lovely dinner.
Good variety of salads, cold meats, vegetables and prepared dishes, plus many options of "made to order" options at the cooking station, include several cuts of chicken and beef, a good selection of seafood, fish and clams.
The variety of salads was astonishing, especially the possibility of making your own with different dressings available, including balsamic vinegar and olive oil, which tends to be not very common in Vietnam.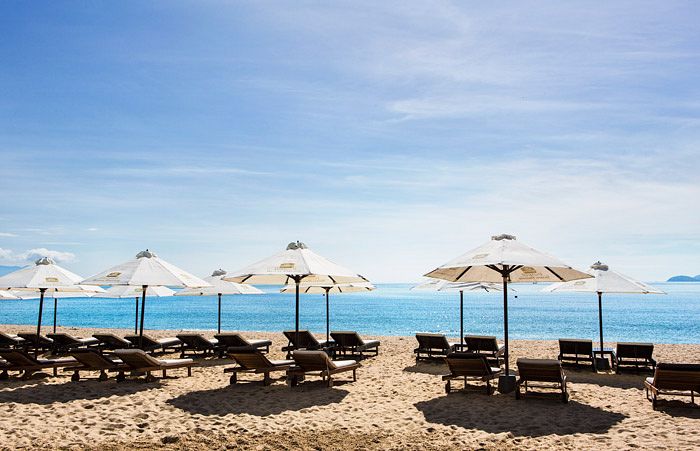 The selection of desserts, all homemade, was huge and probably explains the extra weight I gained on my holidays. But if you do not have a sweet tooth, feel free to choose from the many different types of fresh fruit available, all selected daily to bring what is best from the market.
Although the hotel is huge, so not be put off by its size, as management ensures that you receive proper 5 star service: six fast lifts, many professional staff available, great service and luxury at affordable prices.
If that was not enough, they will soon open a helipad, offering helicopter transfer as well as tours, and being the tallest building in Nha Trang, you should visit even if just for the views.
Havana. 38 Tran Phu St, Loc Tho Ward, Nha Trang City, Vietnam. Phone: +84 58 3889 999. Website: www.havanahotel.vn.

Note: The author of this review, Alfredo de la Casa, is a freelance reporter specialising in food, beverage and culture, who writes for several of the top lifestyle publications, and author of 9 books, including 4 related to Vietnam; he is a wine educator and runs www.wineinvietnam.com. He has written this review independently with no influence from the restaurant or third parties. Nor he nor the photographer nor Saigoneer were paid for the review which was done totally based on the personal experience of the writer.