During the day, the dining area at 89 Nguyen Du houses a bún bò restaurant, but once the afternoon comes to an end and the sun starts to set, the area turns into a boisterous nhậu spot filled with northern fare and jug after jug of bia hơi.
Saigon is a melting pot of regional cultures, thanks to its enclaves of residents from Da Lat, Hue, northern provinces and the Mekong Delta. When settling in the city, they brought along the dishes from their hometown and the special ways the eclectic soups, snacks and noodles are crafted, making Saigon a dream for food enthusiasts. In previous Hẻm Gems, we've sampled cuisine from Da Lat, Phu Yen, Bac Lieu and many more, so it's only fair that this week's addition lionizes a slice of northern creations.
A significant portion of my formative years were spent out and about in District 1's Ben Nghe Ward, and etched in a corner of my mind are the lively pavements of Nguyen Du and Ly Tu Trong streets, filled with small shops and restaurants selling a smorgasbord of Hanoi treats. Take the Nguyen Du-Pasteur intersection, for example; it used to house two famous phở establishments — one had the most flavorful phở gà, while the other was among the handful of spots in the entire city that served crispy fried phở. Alas, the latter has ceased to exist, and the site is now a Highlands coffee shop.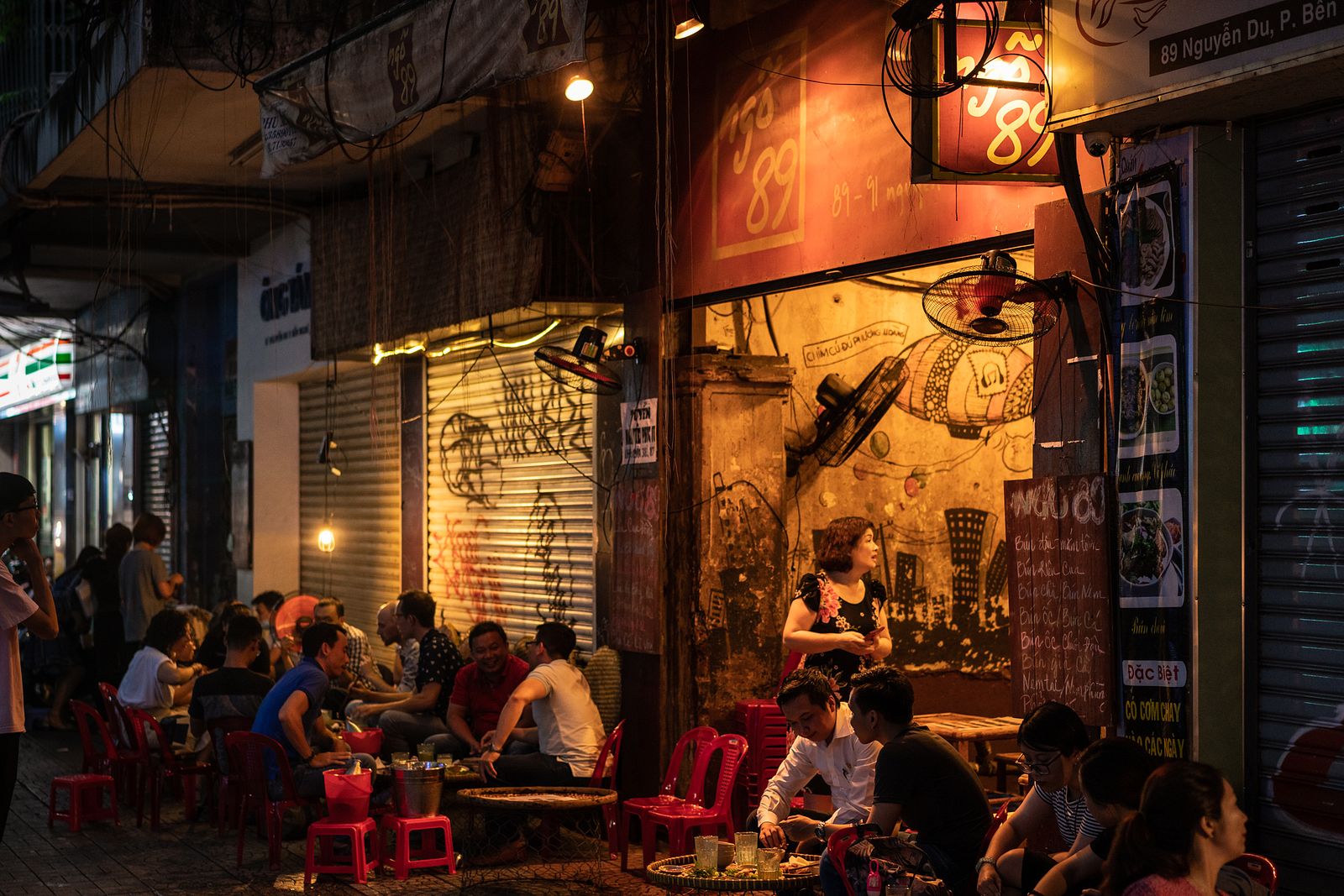 The presence of a sizeable population of northern immigrants in the area might warrant more in-depth research, but I'm thankful for their existence, as it brought about a range of eateries with flavors my family has grown to love over the years. While some are resolute in perfecting one dish, usually northern classics like bún chả or phở Bắc, this week's Hẻm Gem, Ngõ 89, takes a more trendy approach: nhậu snacks.
Ngõ are the hẻm of the north, tiny alleys that divide cities into smaller and smaller micro-communities with their own quirks and ways of living. In recent years, Saigon has witnessed the rapid proliferation of northern-style restaurants adhering to this trend: serving casual snacks like nem chua rán with bia hơi or iced lemon tea. Most of them are also named after ngõ, usually followed by the numerical part of their address, and voila, a casual hangout is born.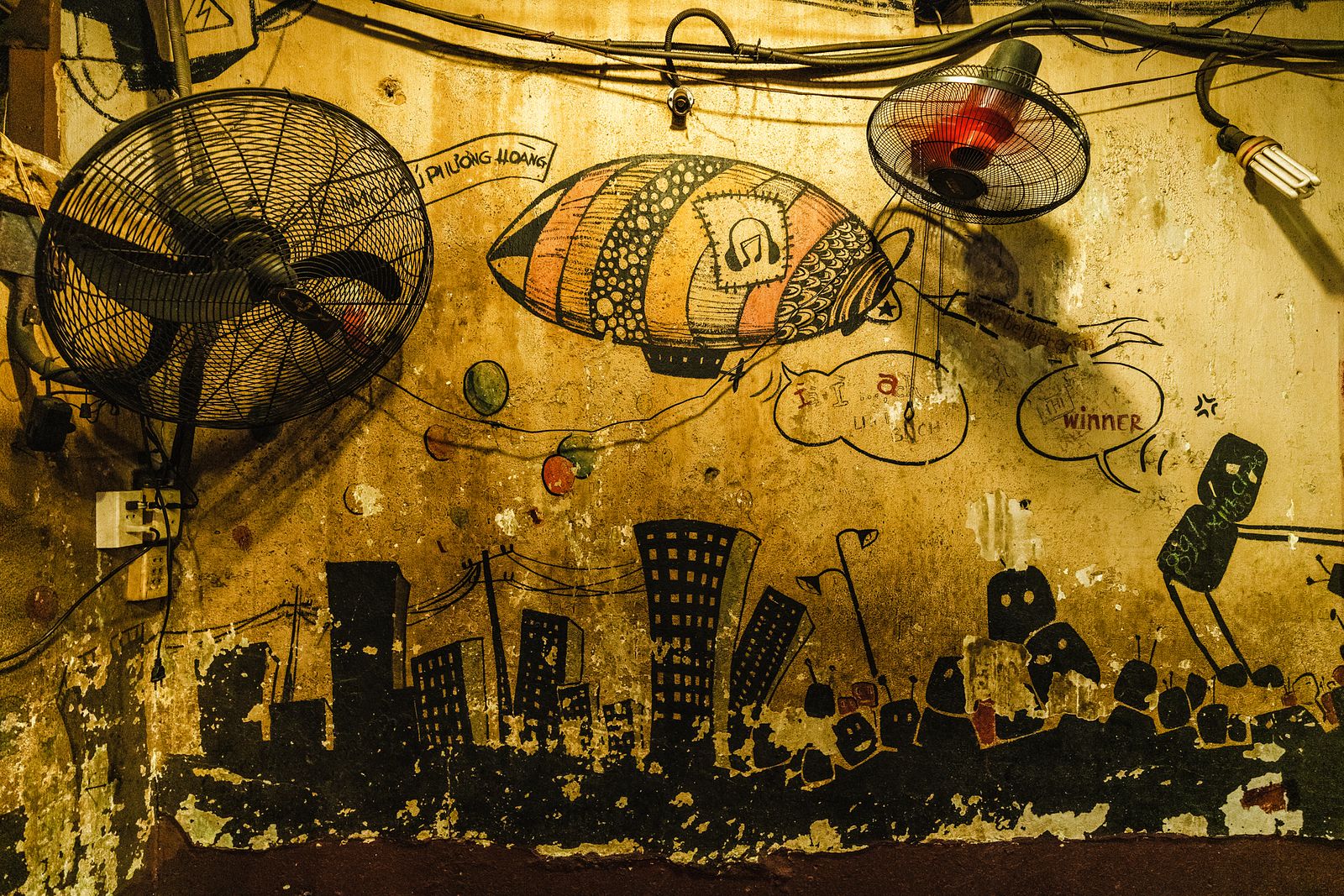 Every day from 4pm, when nearby shopfronts are closed for the day, the staff at Ngõ 89 start setting up their table sets along the pavement. When I say "table sets," I mean a dome-shaped chicken cage, on top of which rests a huge bamboo tray, along with a few tiny stools. Patrons can freely settle down at a set and start ordering snacks to their heart's desire. True to the snacking spirits, Ngõ 89 offers an extensive selection of bite-sized morsels, from mainstays like nem chua rán (deep-fried pork nuggets) and chân gà (spicy chicken feet) to more adventurous additions like fried chicken intestines and goat meatballs. These will set you back VND45,000-65,000 per plate, and you can wash it down with a glass of lime or kumquat iced tea at VND10,000.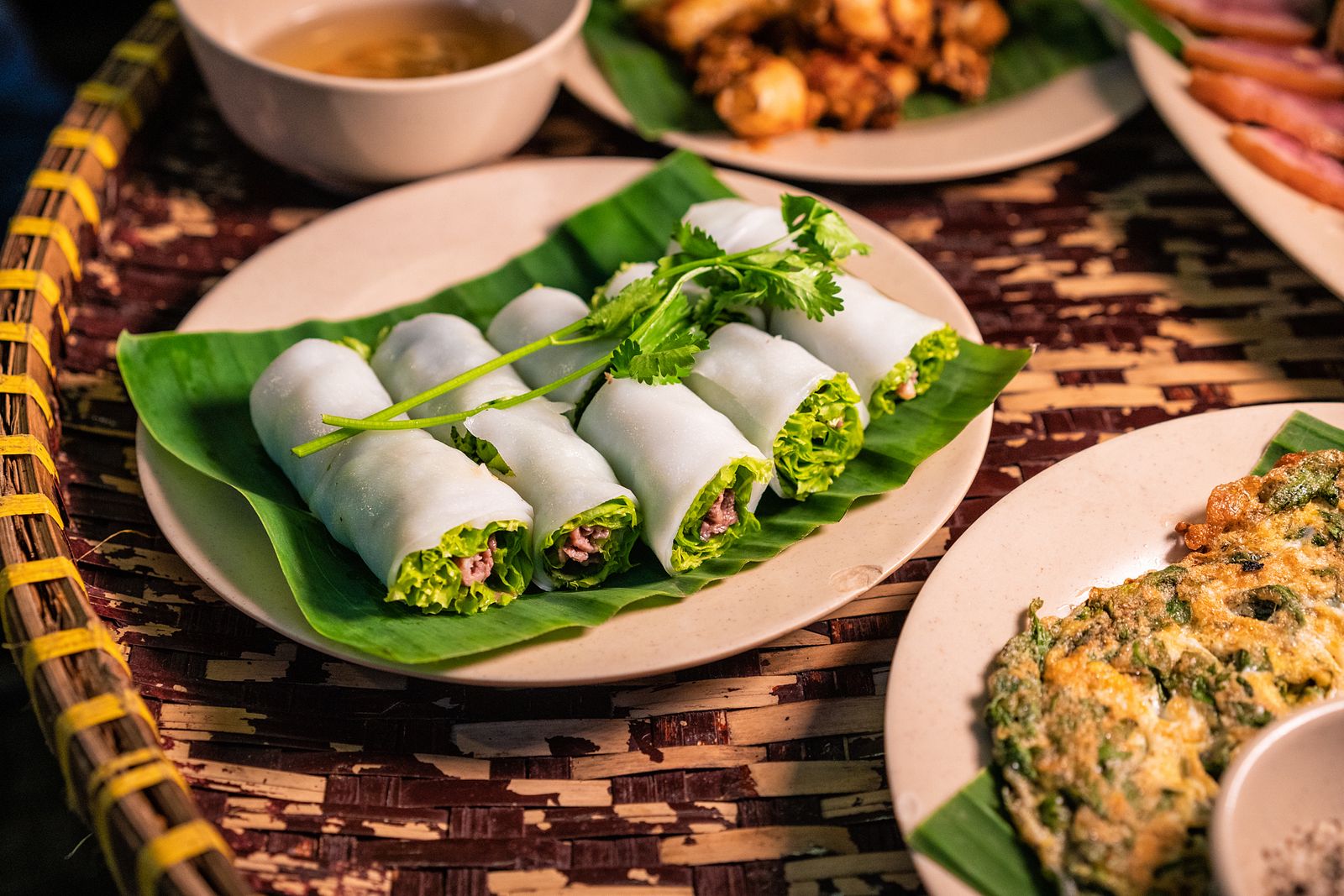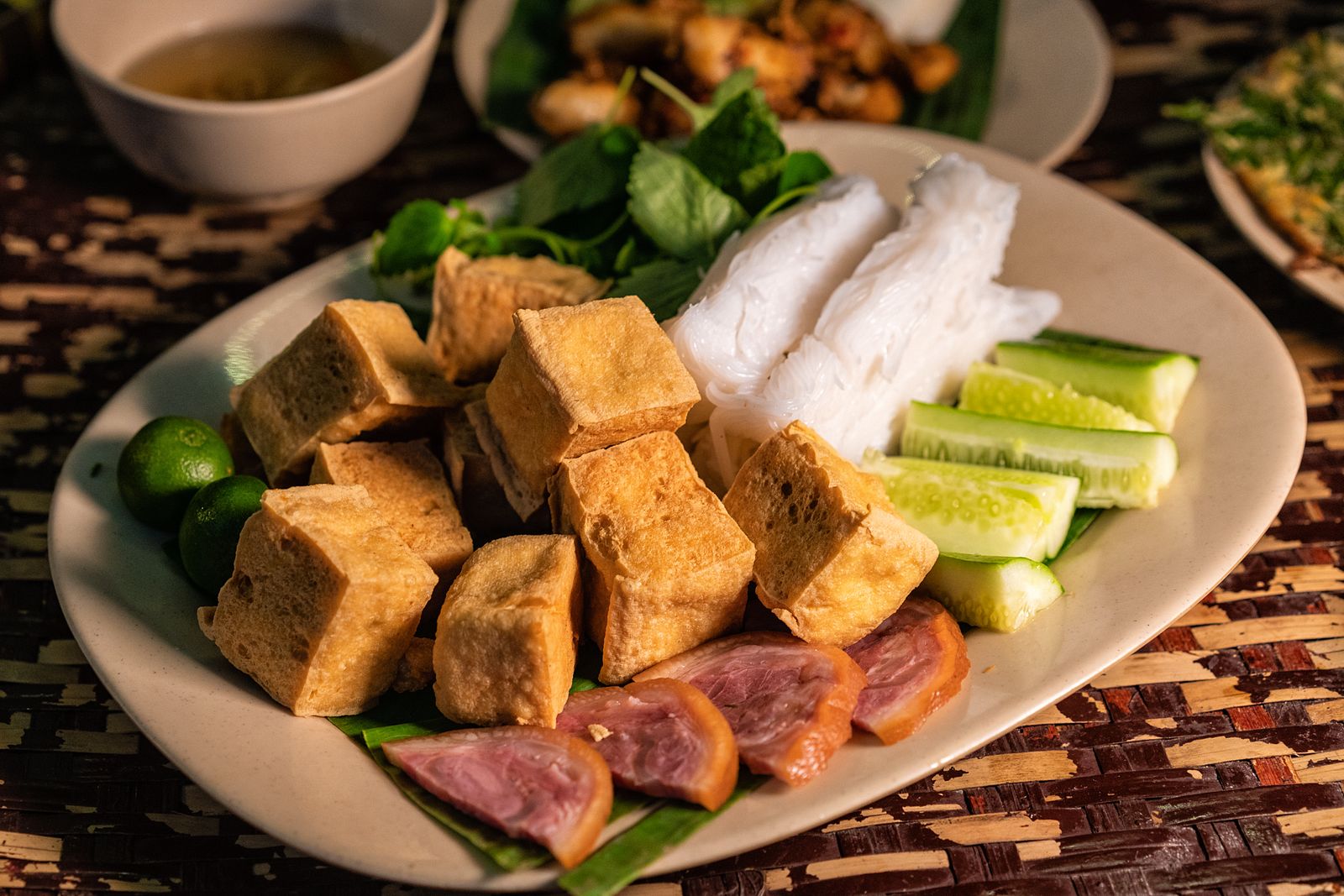 After trying out Ngõ 89's prolific menu, should one still feel peckish, they can opt for a bowl of bún chả or a set of bún đậu tá lả, which includes some of the biggest pieces of tofu I've ever seen in my experience with bún đậu. Admittedly, the main dishes are decent, but nothing to write home about, because there are specialized bún chả and bún đậu places in Saigon that can do a better job.
After two jugs of bia hơi, our stay at Ngõ 89 is greeted with the rumbling of an imminent summer shower. By 8pm, this section of the pavement on Nguyen Du has grown dark and deserted, save for the yellowish hue of lights from inside Ngõ 89 and groups of diners huddling around steamy hotpots, deep in jovial banter with friends.
Ngõ 89 is open from 4pm to 10pm.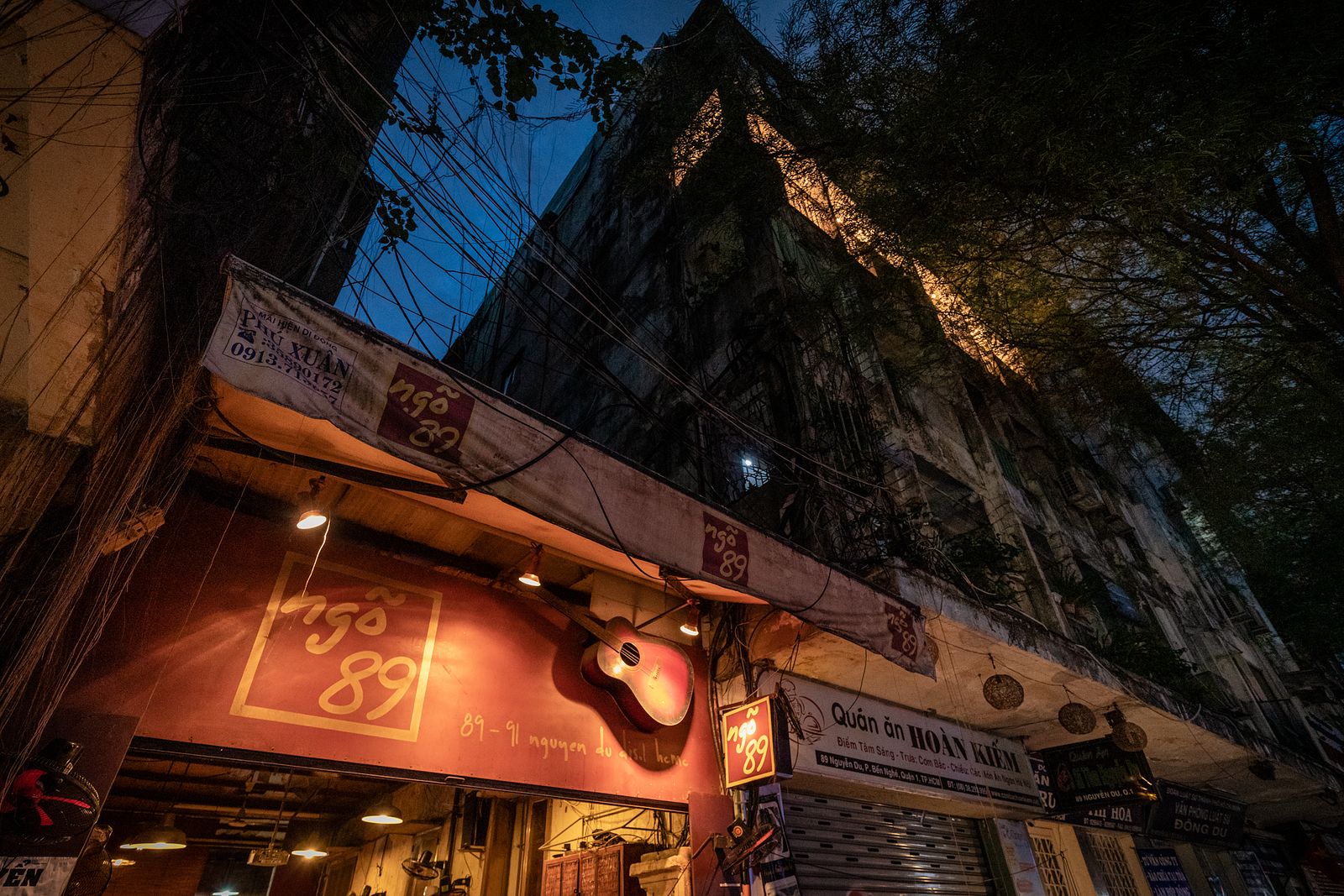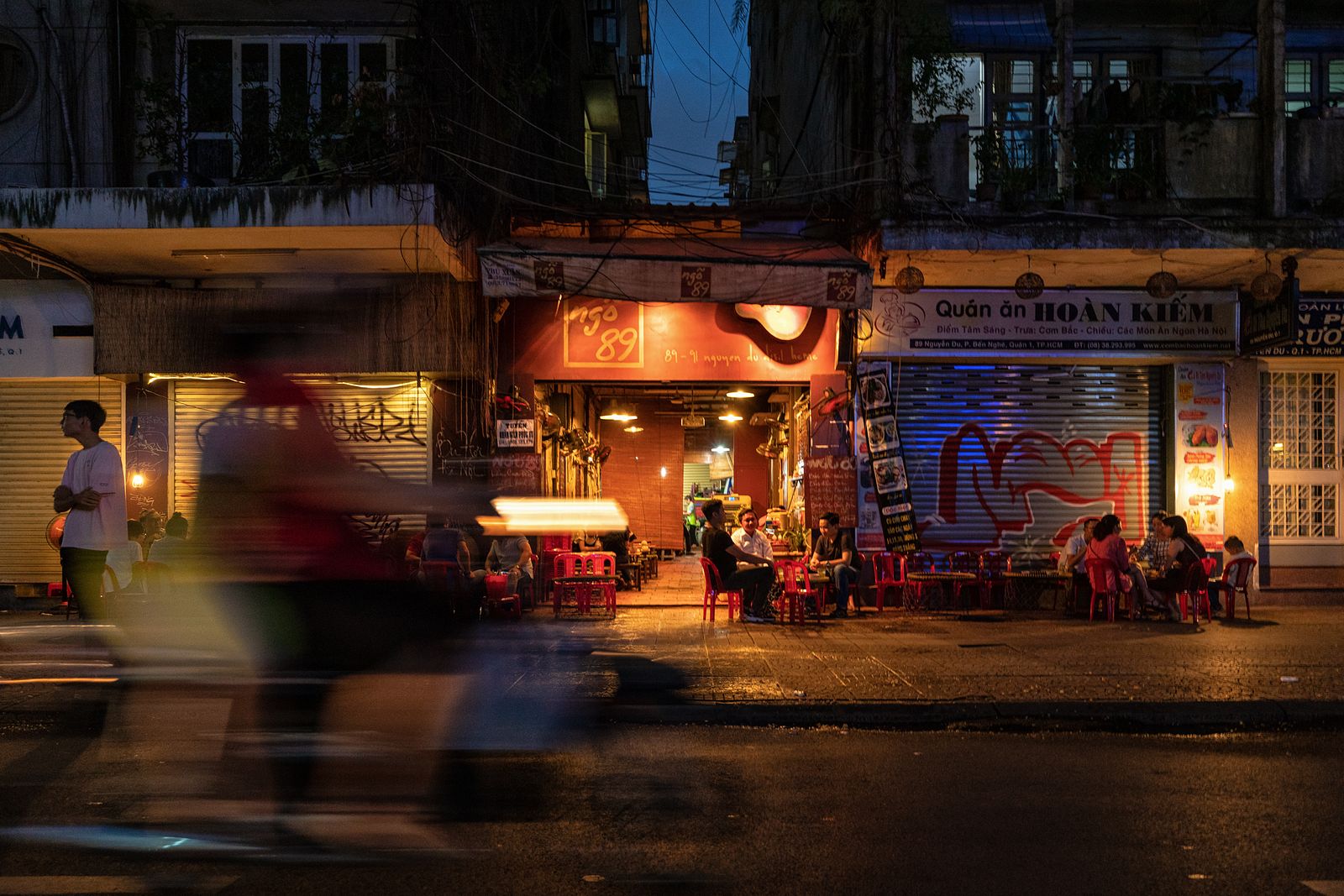 To sum up:
Taste: 4/5
Price: 3/5
Atmosphere: 5/5
Friendliness: 4/5
Location: 5/5
Khoi loves tamarind, is a raging millennial and will write for food.
Hanoian dishes
89 Nguyen Du, Ben Nghe Ward, D1

---

Related Articles:
---