Bột chiên is a familiar comfort food for many Vietnamese people.
No one is quite sure of its origins but it's said to have Chinese roots. Most commonly sold in small food stalls or traveling food carts on Saigon sidewalks, it isn't a food most eat on a regular basis, but once in a blue moon. When they do get a craving for a hot, greasy dish, they head straight for a calorie-filled plate of bột chiên.
Unlike other bột chiên stores, what makes Bột Chiên 51 special is the way they fry the flour cakes and the eggs in a deep fryer, instead of the more common frying pan, so that the oil completely surrounds the flour cakes, making it crispier and the egg fluffier.
After just a few moments in the frying vat, the flour cakes turn yellow, signifying their readiness. The golden morsels are scooped out so the final steps can be performed: green onions added on top and the plate is finally garnished with shredded young papaya. With minimal seasoning added to the flour cakes themselves, the flavor comes mostly from the sauce: translucent brown liquid made by diluting soy sauce and adding sugar for a touch of sweetness.
The sauce is poured on top of everything so that the flour cakes soak up the taste while still remaining crispy on the outside but soft inside. The thin layer of egg spread on top practically dissolves in your mouth due to it being completely encompassed by oil.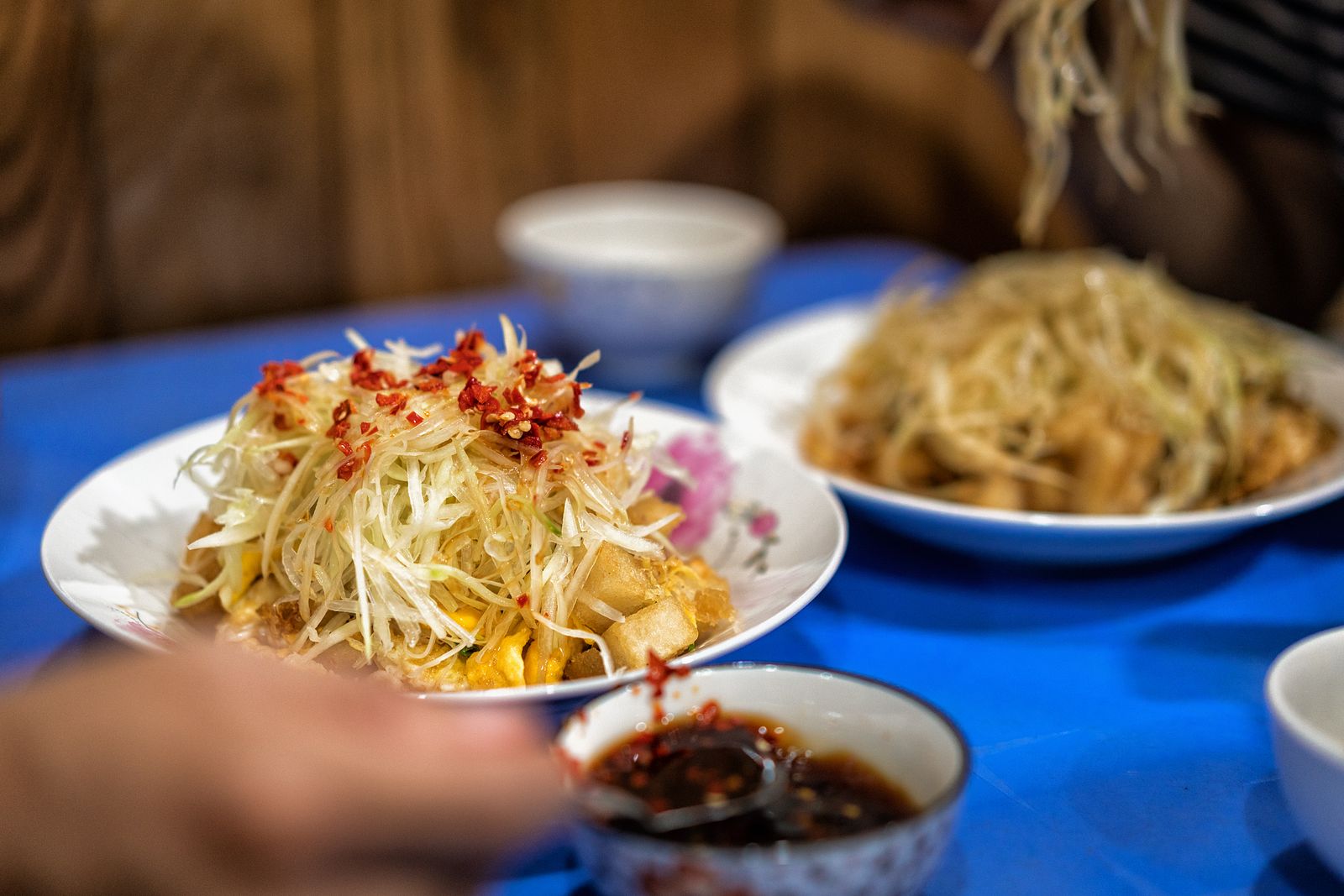 Taking their name from the house number, 51 Nguyen Van Lac, Bột Chiên 51 is a humble family-run business. The front is a store with plastic tables and chairs for customers, and the back is home to a three-generational family — evident by the images that hang on the wall of the family members, one of whom seem to have served in the army.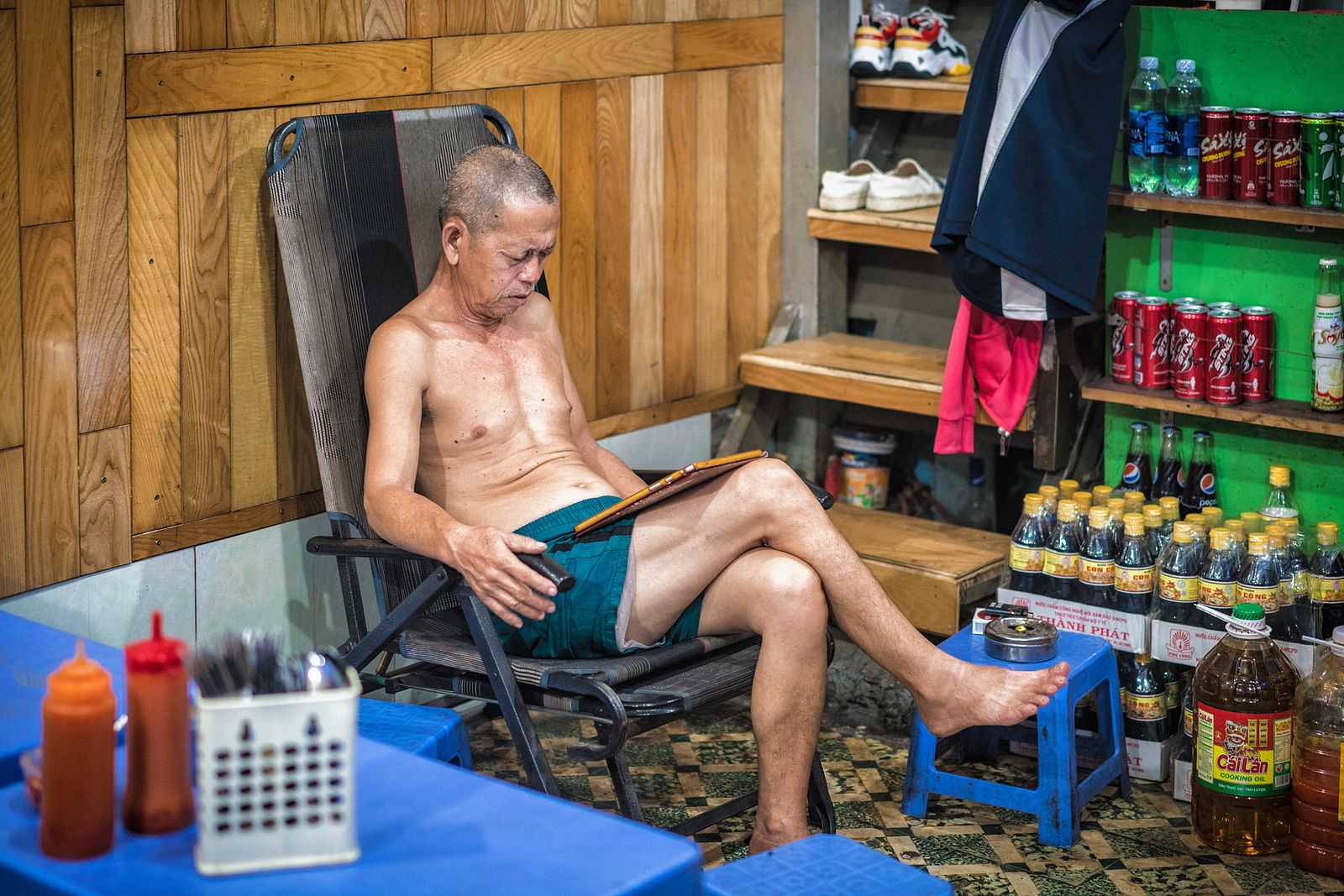 When asked how long they have been living here and running this store, the matriarch of Bột Chiên 51 told Saigoneer that they have been here since her nephew was born and he is now in sixth grade — which is roughly 11 to 12 years. In the afternoon, the store is run by her children: one son cooks and the other son and their two wives manage the other business tasks.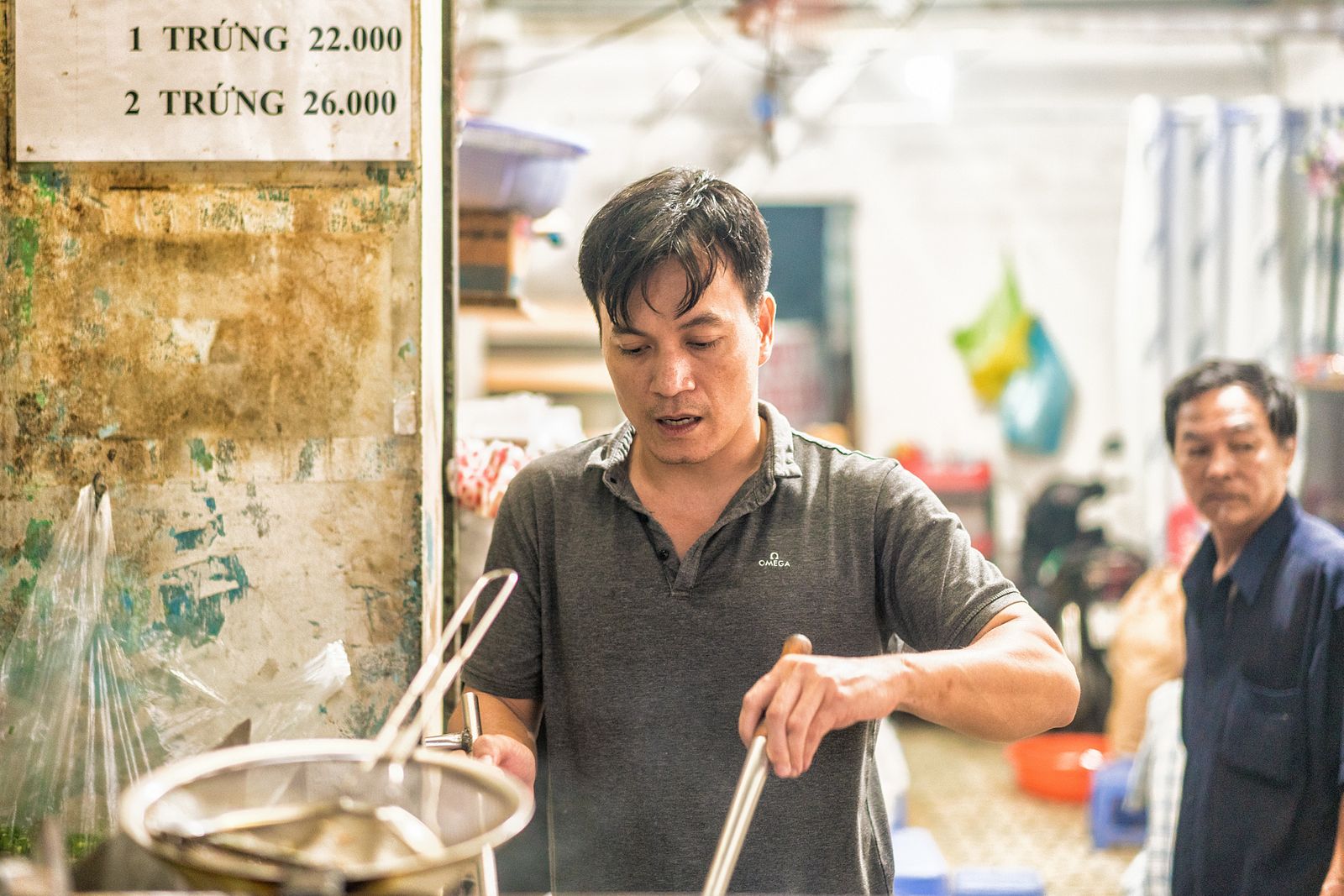 In the morning, Bột Chiên 51 sells dry noodle dishes and other breakfast foods, but once the clock strikes four, the bột chiên steals the show. The simplicity of the menu makes it easy for customers to order: you can get a dish of bột chiên with one egg, two eggs, or simply just the bột chiên with no eggs.
"Each day we go through about 600 eggs," she informed us. She said that business has particularly been flourishing with the addition of technology. Since customers have been able to order online, sometimes they can get orders of up to 30 to 40 boxes she claims.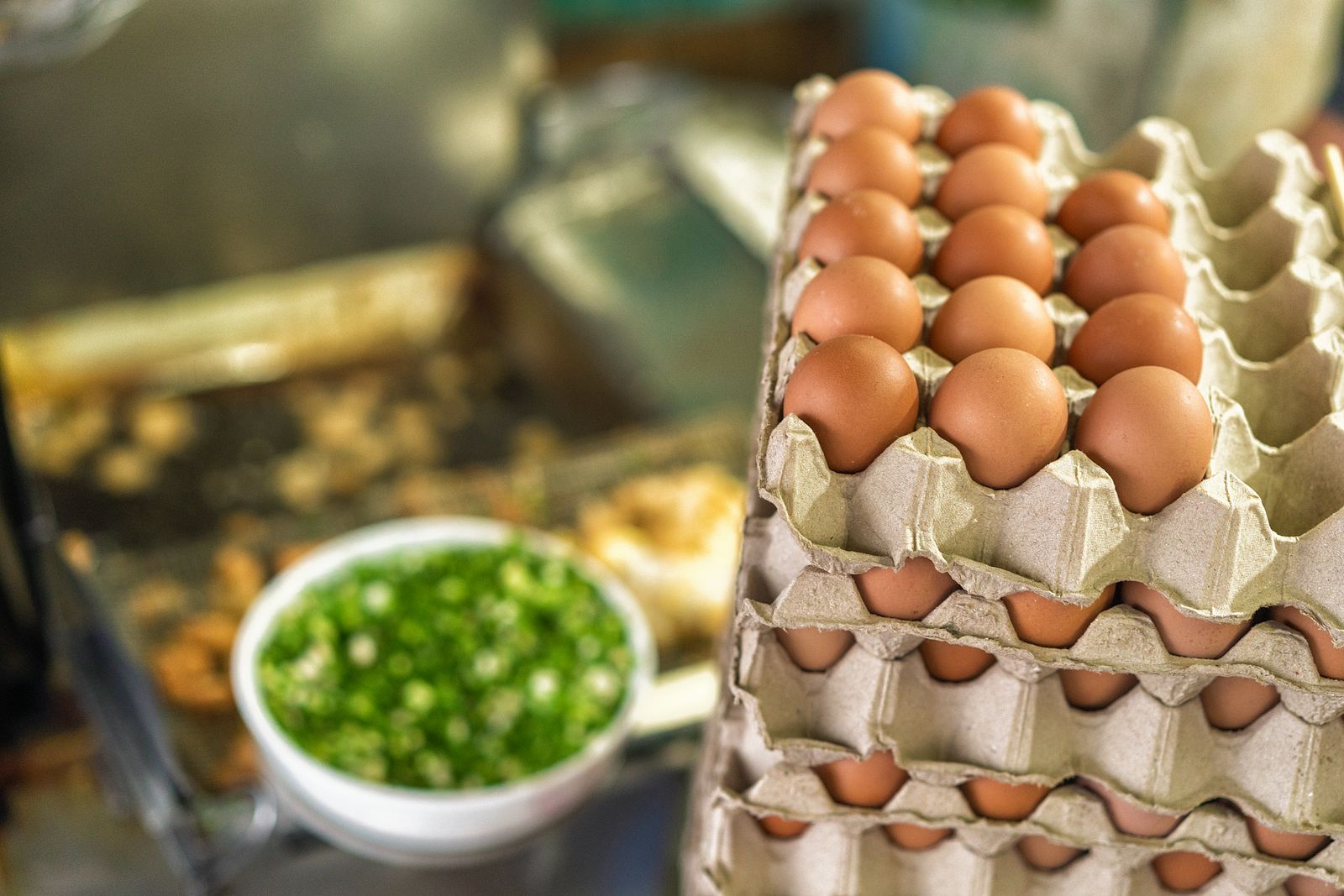 The atmosphere was nothing special and in fact, the location of its position at the corner of a three-way crossroad is slightly inconvenient thanks to constant traffic and noise. But the fact that customers kept coming in and filling up the place, even when it was pouring outside in the middle of Saigon's notorious rush hours, is a testament to how irresistible the food is. All that can be said to sum up Bot Chien 51's bột chiên is that it is worth every calorie.
Bột Chiên 51 is open from 4pm to 10pm.
To sum up:
Taste: 5/5
Price: 5/5
Atmosphere: 3/5
Friendliness: 5/5
Location: 3/5
Anh aspires to become a photojournalist some day, but not before she becomes Twitter-famous.
Bột chiên
51 Nguyen Van Lac, Binh Thanh