"Saigon in its golden age was a time to be remembered and passed down to younger generations. The vintage aesthetic trend in Vietnam has been around for a couple of years now and for me, it is a cause for celebration," owner Anh Tuyet said of the trend that has swept cafés and restaurants citywide. Thị's customers, meanwhile, are here for more than just the aesthetic.
"Thị" used to be a widely popular middle name for women of older generations, and for Tran Thi Anh Tuyet, the word encapsulates the beauty and virtue of Vietnamese women and became the inspiration for Thị Café.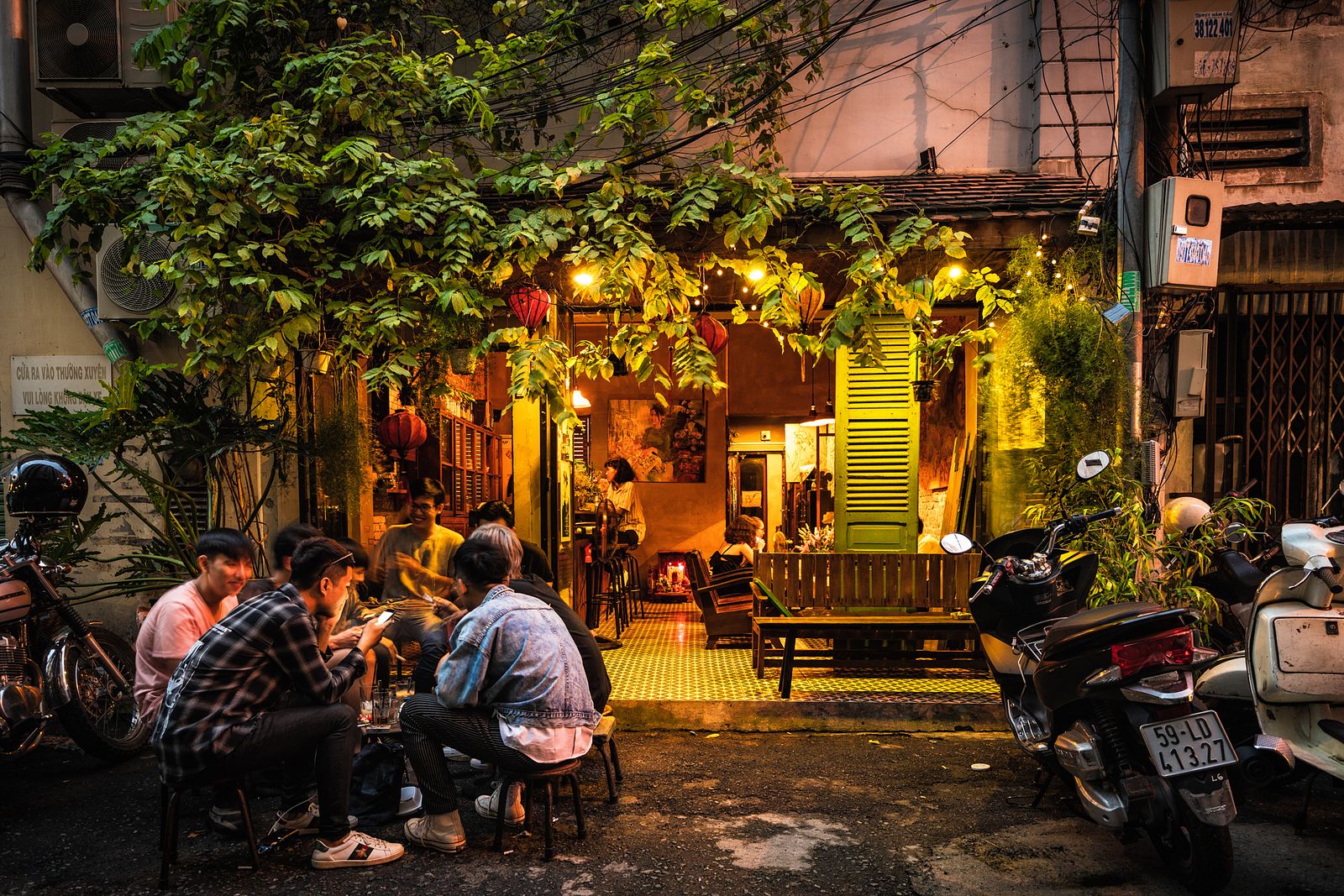 The tiny entrance to Thị hides amid chaotic tree branches drooping down onto its rusty red roof, entwined with hanging plants and Hoi An lanterns. Exquisite things are worth the hunt, and Thị is a hidden gem among the busy streets of District 1.
We were lucky enough to set a quick appointment with the owner on short notice. For some reasons, I imagined a bearded man in his mid-30s whose side job is jamming on guitars in a local acoustic bar. But in walked a fashionable woman in a white embroidered dress who looked young and radiant. She humbly introduced herself to us as if it was not rude to summon a busy businesswoman in the middle of a scorching day.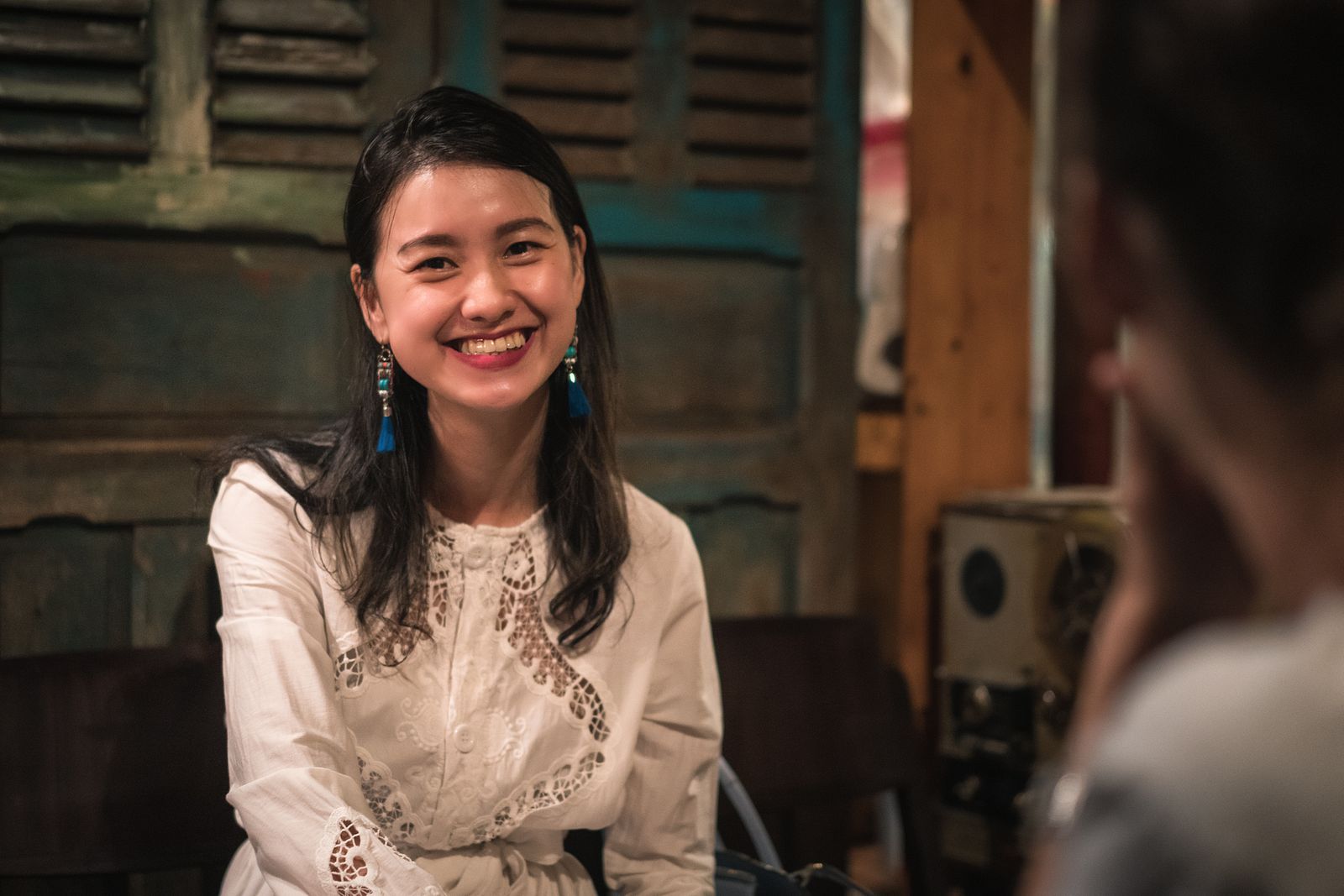 Born in Sa Dec, Tuyet moved to Saigon for work, and she quickly formed a love and admiration for the city. Her appreciation for the beauty and establishments of Saigon inspired Tuyet to create something that embodies those values, through which people from different walks of life can get together and tell their stories while sharing the most authentic Saigon experience. Thị was founded in 2016.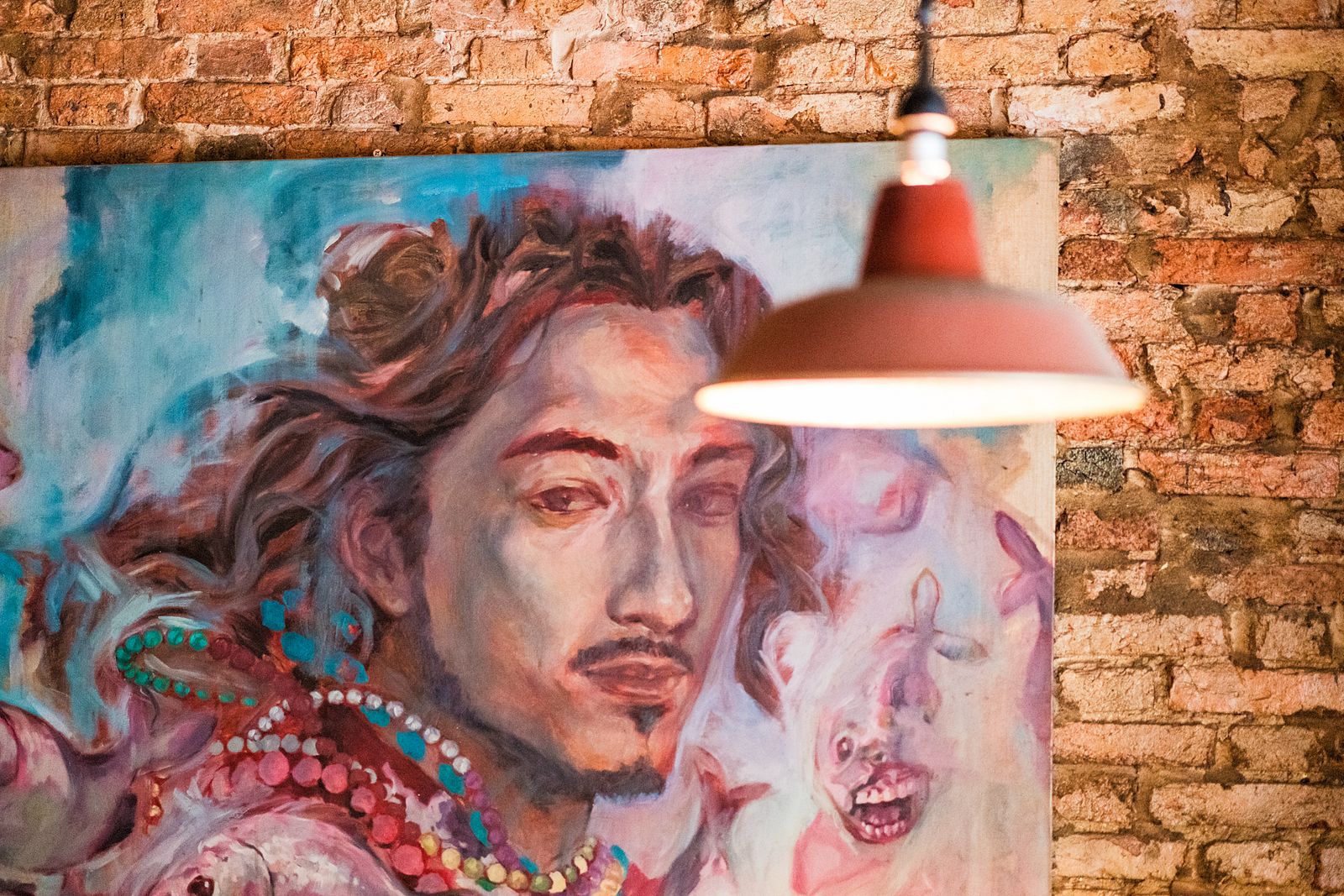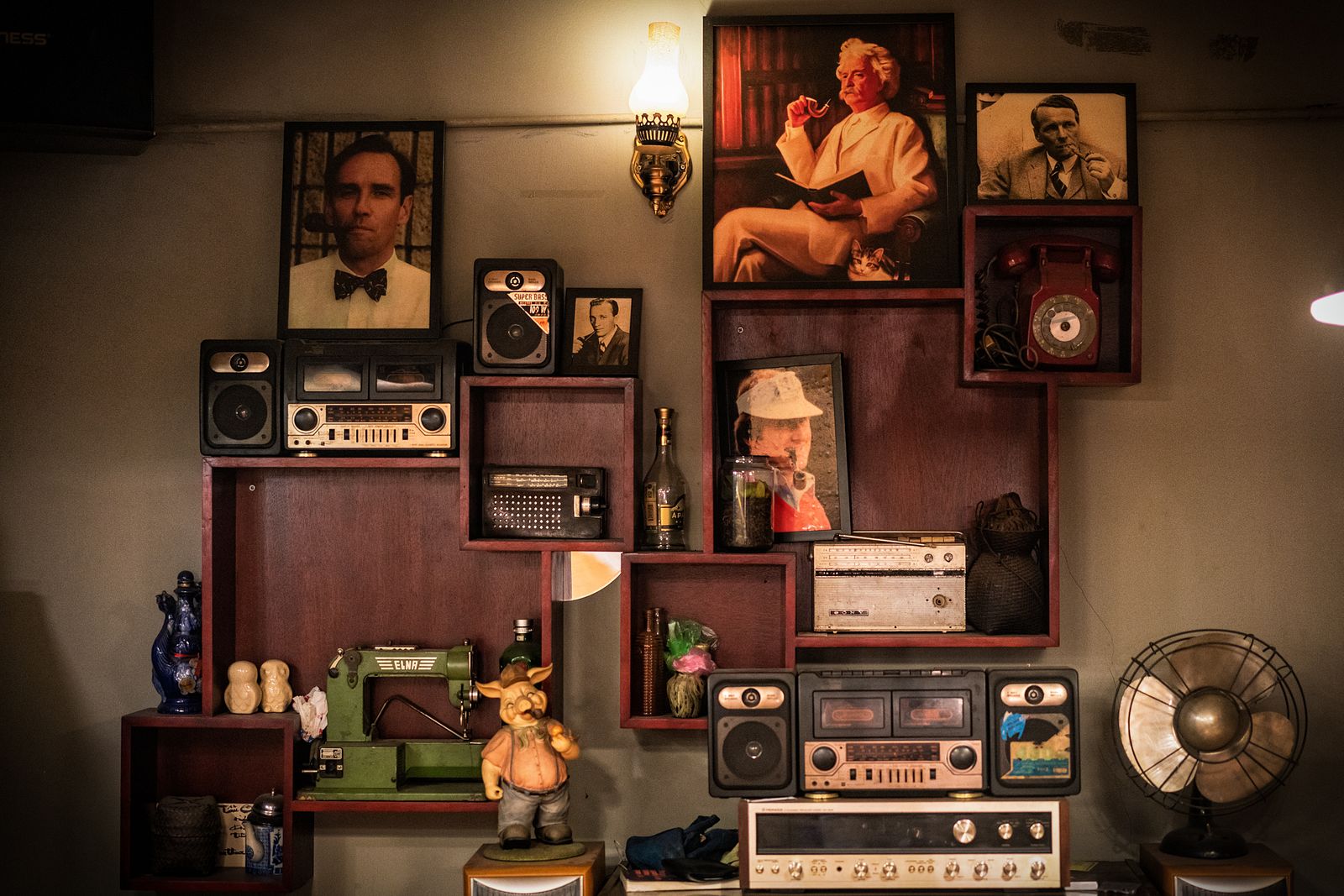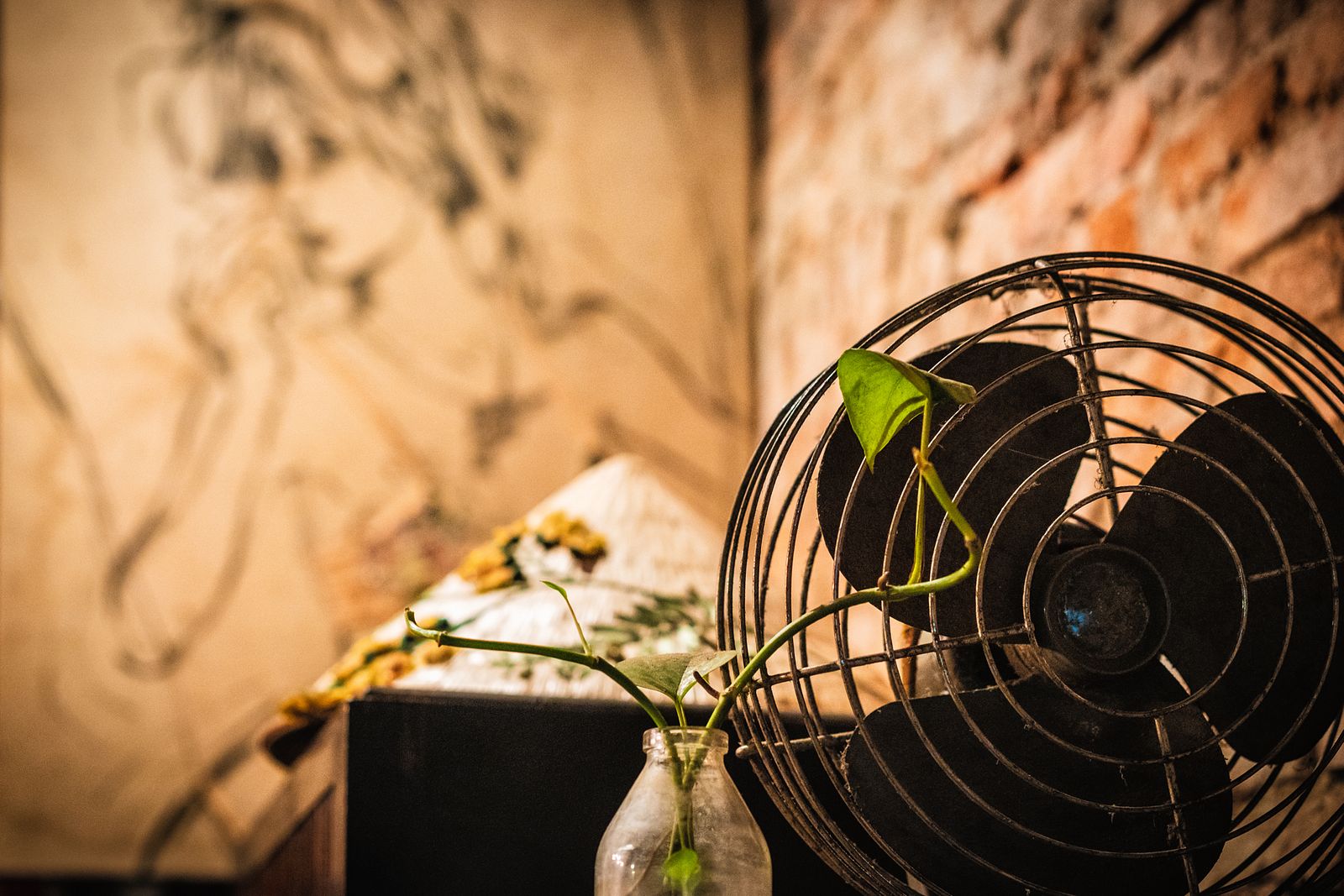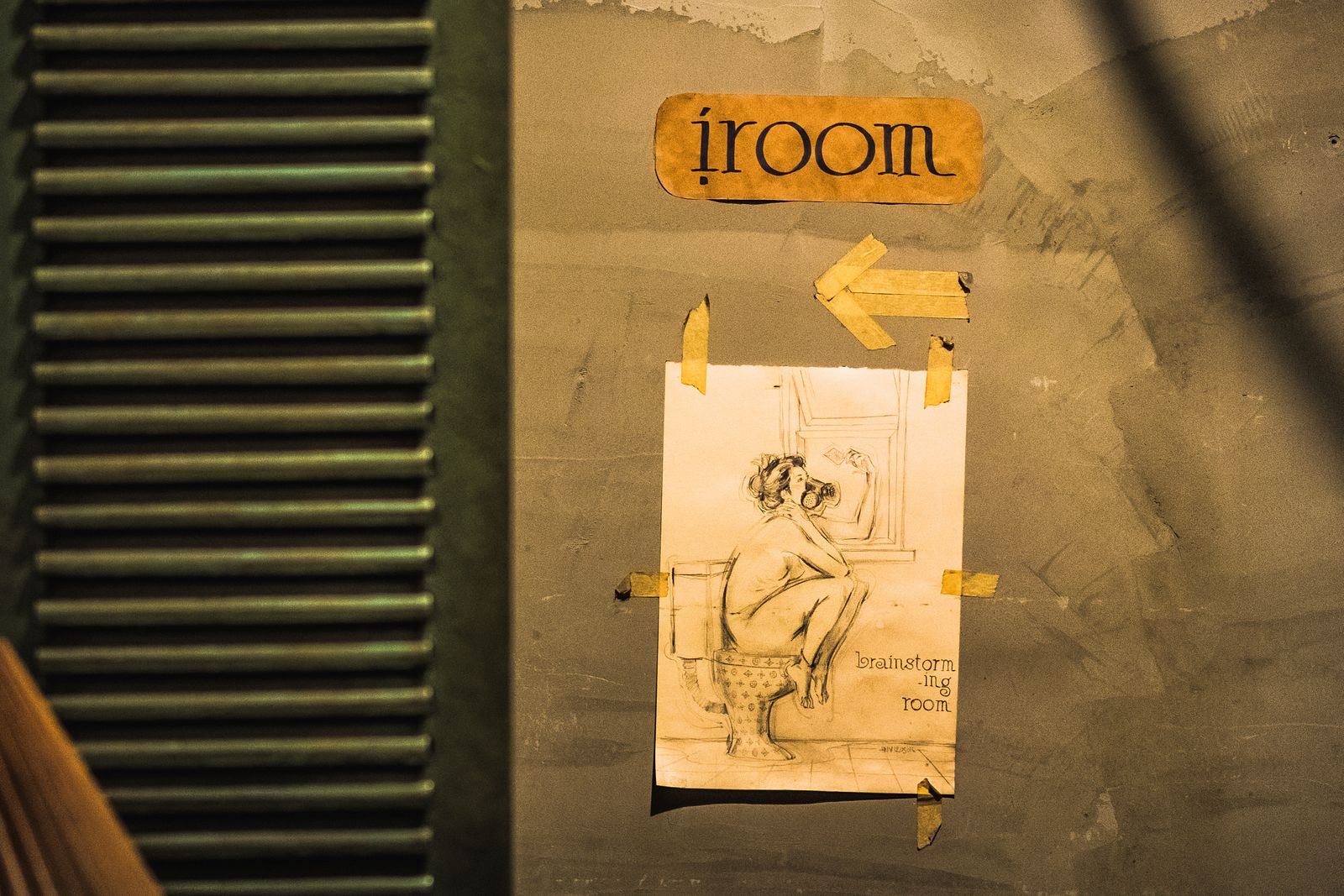 Inspired by the aesthetics of old-time Saigon, Thị is decorated with furniture and objects which, if you recognize, you're possibly a bit old. I was born in the mid-90s, so my memory of CRT televisions and vintage radio players is as opaque as my recollection of what I just had for breakfast.
But wooden couches and armchairs with floral covers, rusty stools and old coffee tables with glass tabletops brought me back to my childhood, where I was at my grandparent's house hopping on furniture pretending the floor was lava.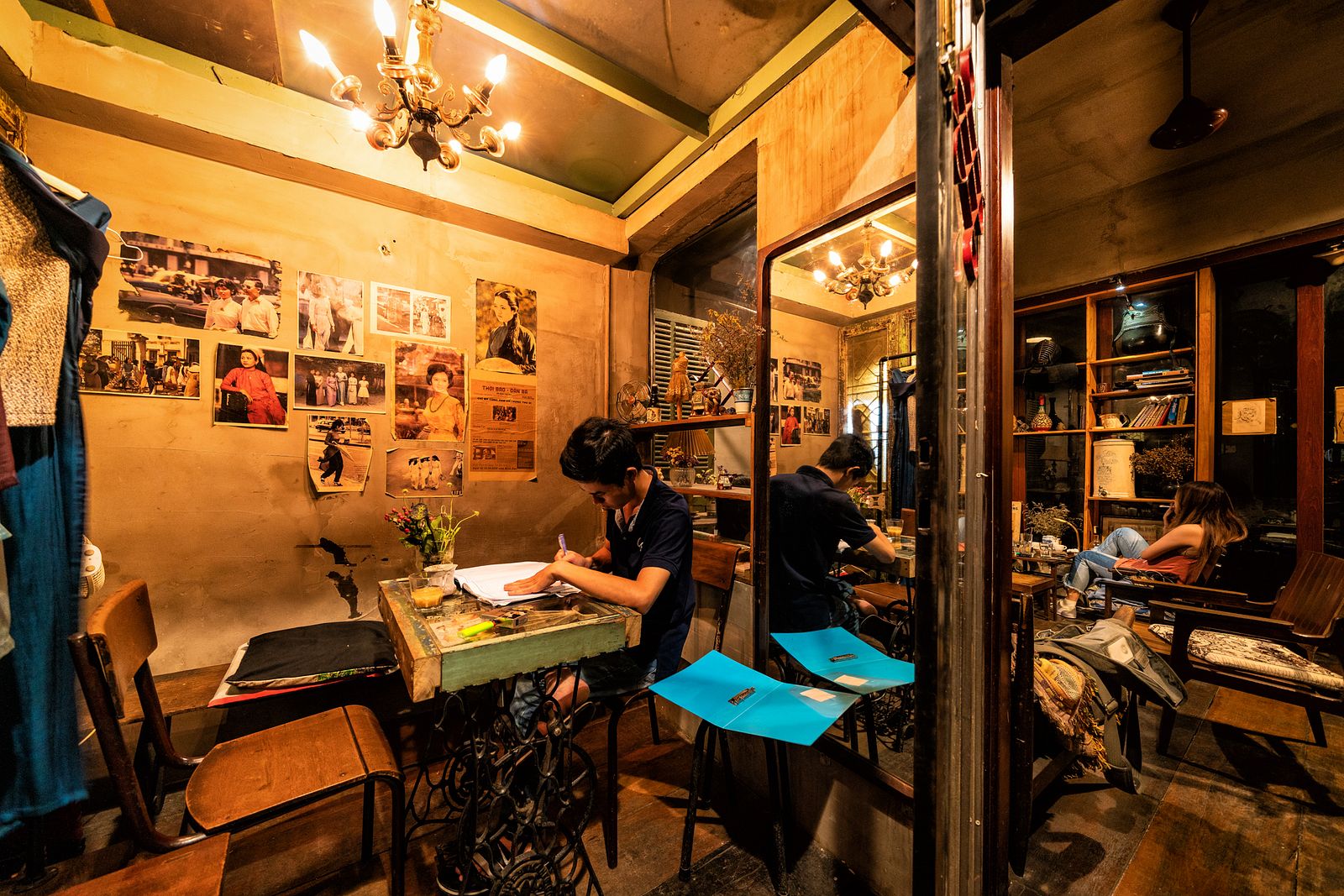 There is also a collection of antiques scattered across the rooms, from a sewing machine to a worn-out water keg and something as random as a Japanese kendo helmet. What is special about Thị is that the decor doesn't seem forced, or like the objects are senselessly placed just for the aesthetic; rather they introduce you to what used to be the norm when advanced technology was merely a concept, not commonplace.
The menu is a typical around-the-corner café menu, with coffee, tea, juice and smoothies, but diverse enough to trigger indecisiveness — whether to just go for a regular coffee or that intriguing beet, carrots, apple and ginger smoothie. When visiting coffee shops known for the style and decorations, I have low expectations for the coffee, though admittedly, I'm a bit of an addict.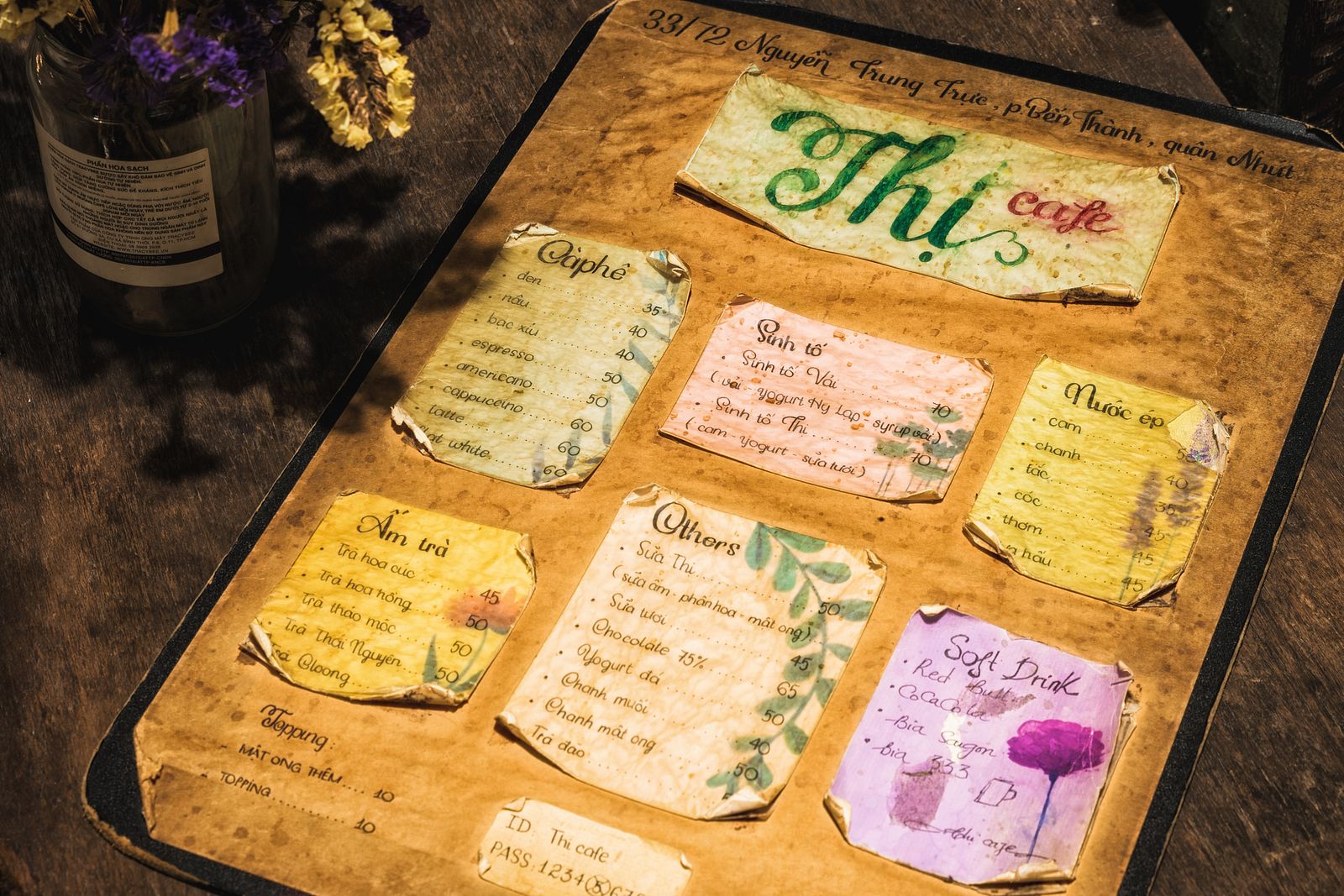 I went with the safest option — cà phê sữa đá, and to my surprise, it was delightful. The beverage was still warm at the bottom, meaning it was made fresh, and not some pre-dripped coffee that's been in the fridge for days. Most coffee shops serve Vietnamese cà phê in a tall, narrow glass, while at Thị, it is served in one of those short, versatile glasses that are neglected in the back of a cupboard, which I found much more pleasing to drink from. If coffee makes you jittery, an afternoon tea session with a traditional teapot will surely mellow you out. When it's 6pm and caffeine doesn't make sense, you can always settle for a glass of freshly squeezed juice, Thị's signature smoothies, or just simple iced yogurt.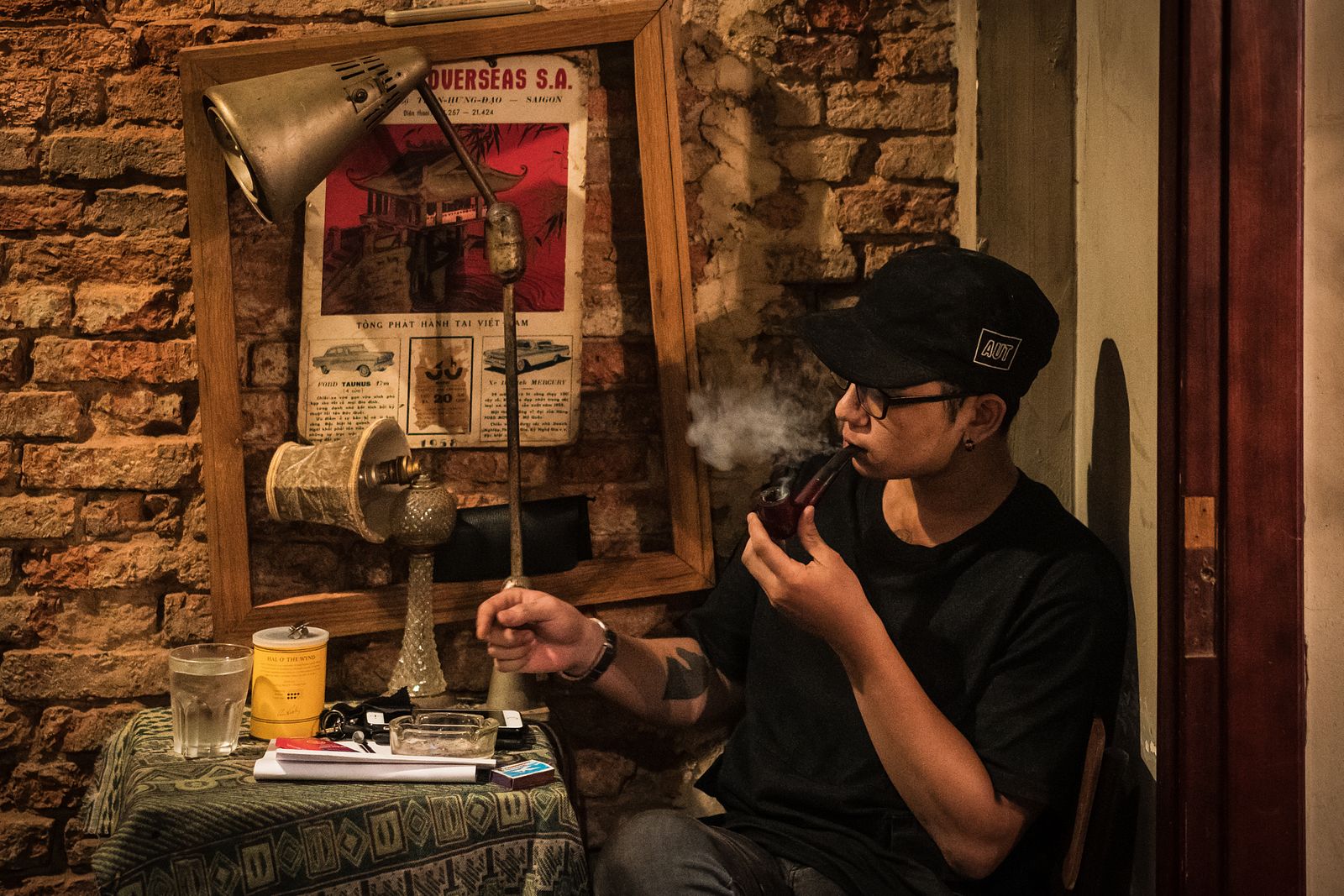 One thing to keep in mind is that Thị is smoker-friendly, though it is ventilated and isn't wreathed in stale cigarette smoke. Instead, it caught us by surprise to see some young men casually puffing on tobacco pipes as if it was the 1960s, when pipe smoking was a symbolic image of Vietnamese gentlemen – that was truly a cherry on top to wrap up our venture back in time.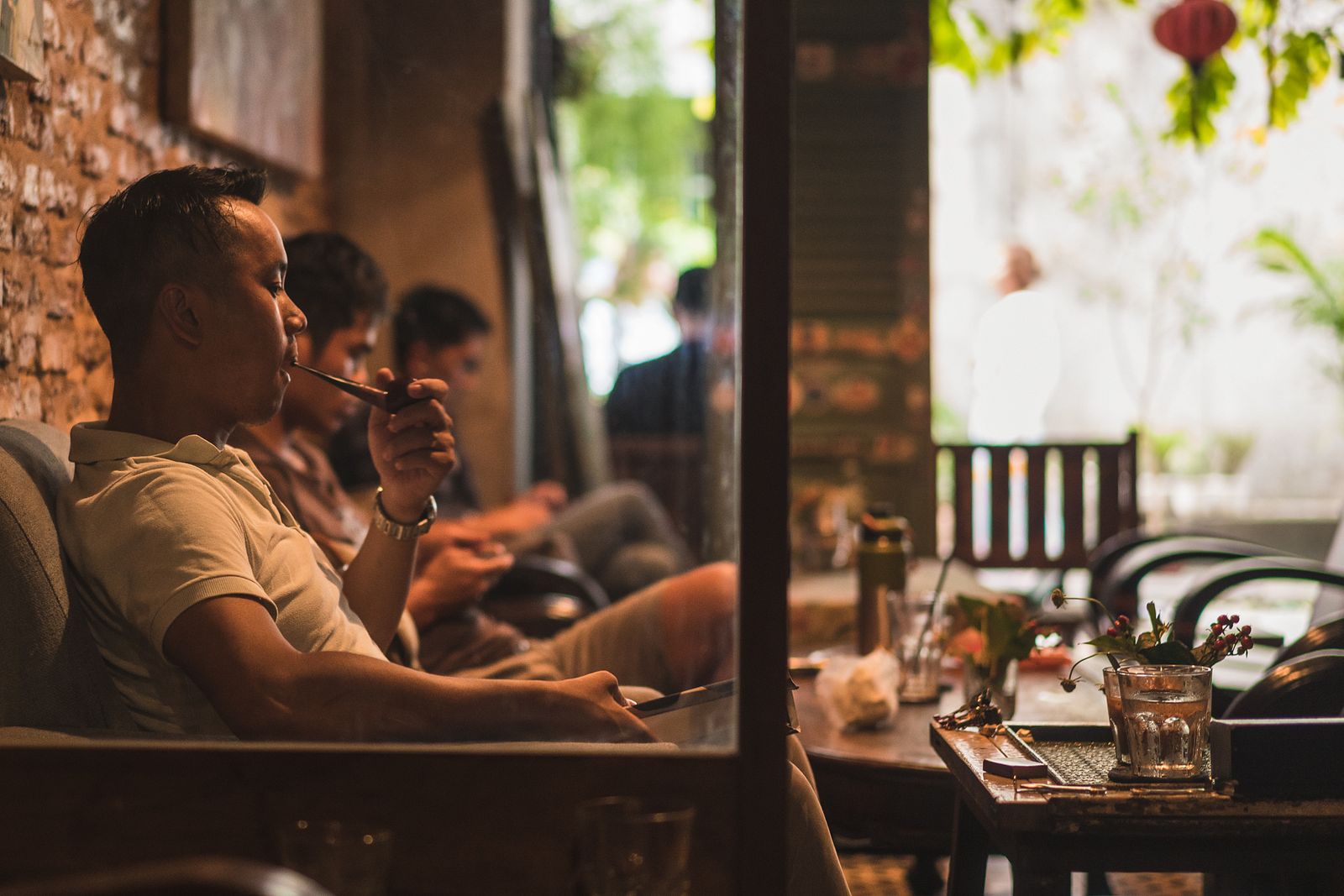 Thị Café is open from 8am to 11pm.
To sum up:
Taste: 5/5
Price: 4/5 — a cà phê sữa đá costs VND40,000, while a signature smoothie is VND70,000.
Atmosphere: 5/5
Friendliness: 5/5
Location: 5/5
Nhu screams mid-sentence if she spots a dog and has a profound distaste for coriander.
Thị Cafe
33/72 Nguyen Trung Truc, D1