In the landlocked Chinese city of Xian, the legendary Terracotta Army of more than 8,000 soldiers with distinct facial features, weapons, chariots and horses finds their eternal home. This article, however, has very little to do with China's rulers or dynastic history. Almost 3,000 kilometers away, one of Xian's most popular street snacks has somehow found itself reborn in Saigon.
Meet Trung, ancient Chinese burger purveyor by day and a bartender at The Gin House by night.
"A snack from China? Oh! So you must be Chinese then!" an enthusiastic auntie exclaimed as she couldn't wait any longer for Trung's pop-up stall, Trantran, on District 11's Ton That Hiep Street to open. Trung's new neighbors aren't strangers to Chinese cooking. In fact, the surrounding area has one of the highest concentrations of ethnic Chinese people in Saigon. Trung assured us, however, that he thinks that he is probably 100% Vietnamese.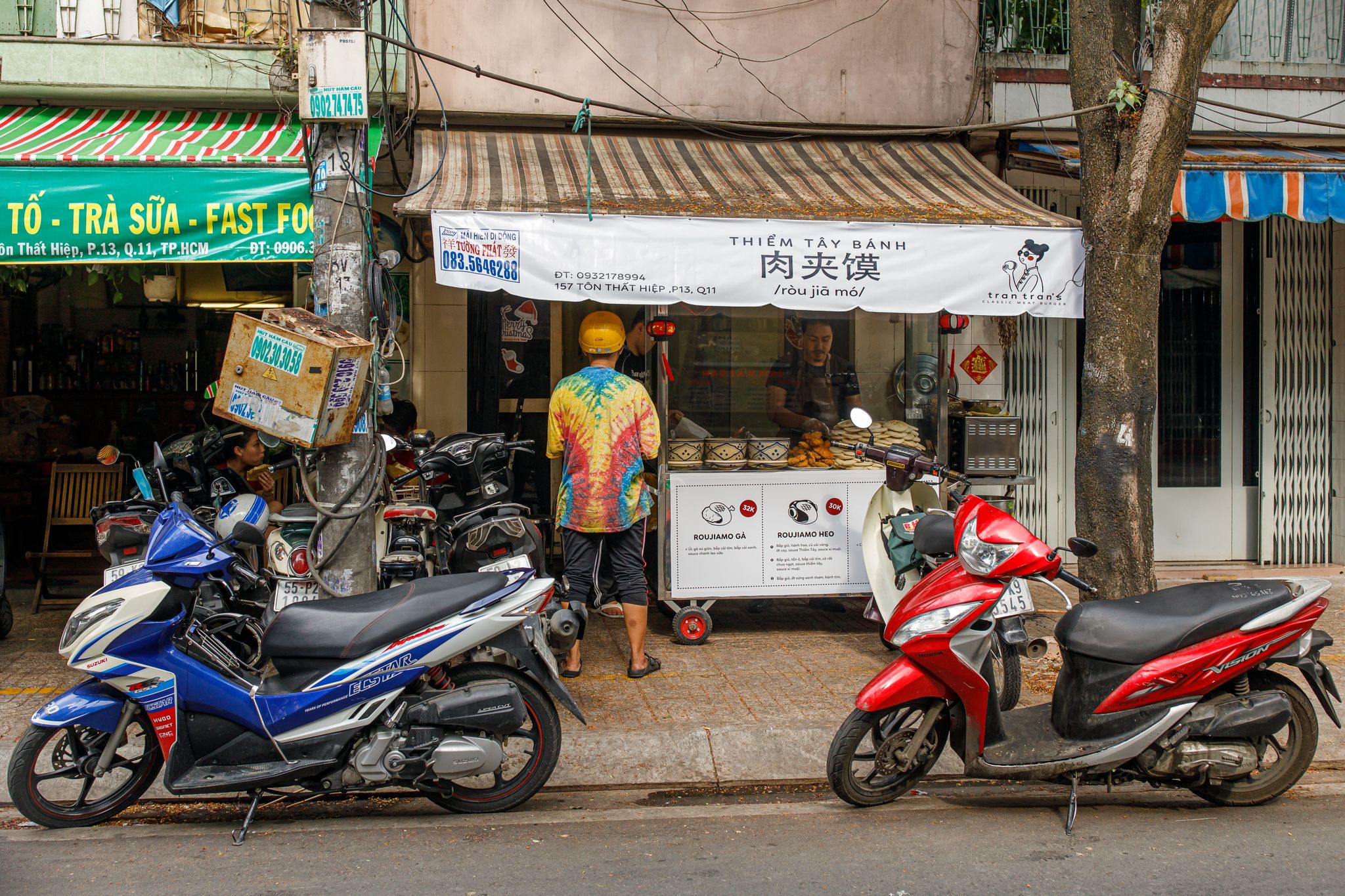 A bout of backpacking, combined with his night-time affair as a mixologist, sparked the idea not too long ago. Roujiamo is probably the most ancient 'burger' in modern history, if the idea of a burger entails nothing more than meat and/or other fillings encased in two pieces, or sides, of baked wheat.
Its origins are somewhat enigmatic; some researchers say the culinary relic was invented more than 2,000 years ago during the Qin Dynasty as a convenient way for troops to consume both carbohydrates and protein. It has gone on to become a modern staple of Shaanxi cuisine, and can be found all over China.
"Many new customers tend to think its similar to 'Turkish' bánh mì," Trung said. Once a huge fad, shawarma-style bánh mì Thổ Nhĩ Kỳ can still be found speckled across the city. But Trung's burger couldn't be more dissimilar. The standard offering at Trantran features Xian's classic style: filled with chopped pork that's painstakingly made to taste like a feast. Ham hock, or pork knuckle, is first baked until its exterior becomes crispy, before being stewed in a sauce consisting of nine spices, including Szechuan peppers.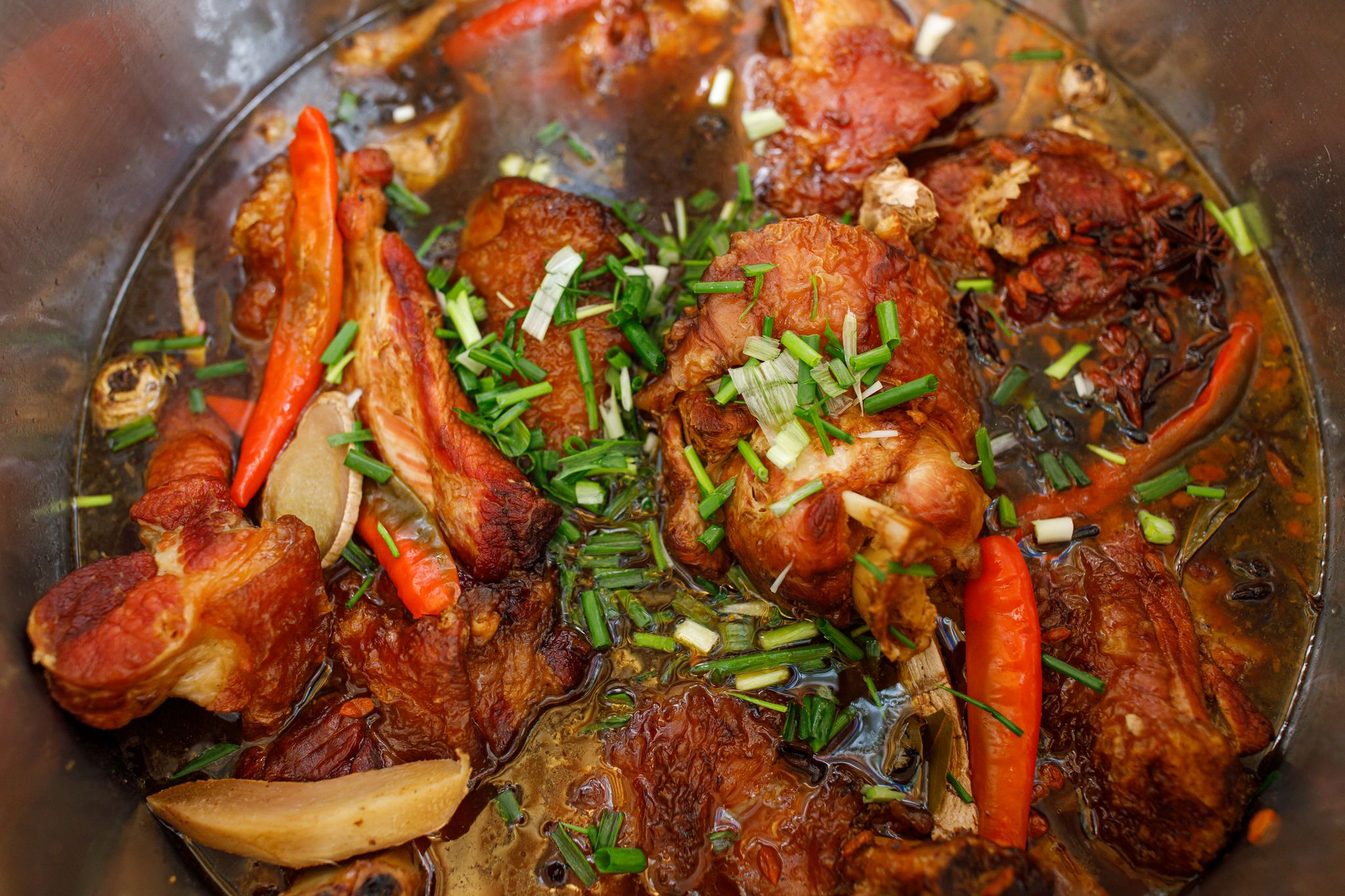 The resultant cracklings may have lost their previous crispy life, but they hold a huge amount of sauce and flavor; the ultimate strategy against a soggy bun. Not exactly spicy in a western sense, Szechuan peppers are slightly citrusy and infamous for the numbing sensation which it induces on the mucous membranes of the mouth. "It's really popular for infused gin these days," Trung said with a smirk.
If you're not a fan of swine, his chicken roujiamo features a 'Taiwanese-inspired' slab of milk-marinated panko fried chicken complete with passionfruit butter sauce. "Salt, Fat, Acid, Heat," I mumbled incoherently to myself, triggering a blank stare from Trung's assistant.
"The percentage of water loss is 10% compared to 30% if it's not marinated with milk," Trung added. I asked whether he graduated from food sciences, and he explained that mixologists were predisposed to gastronomical jargon.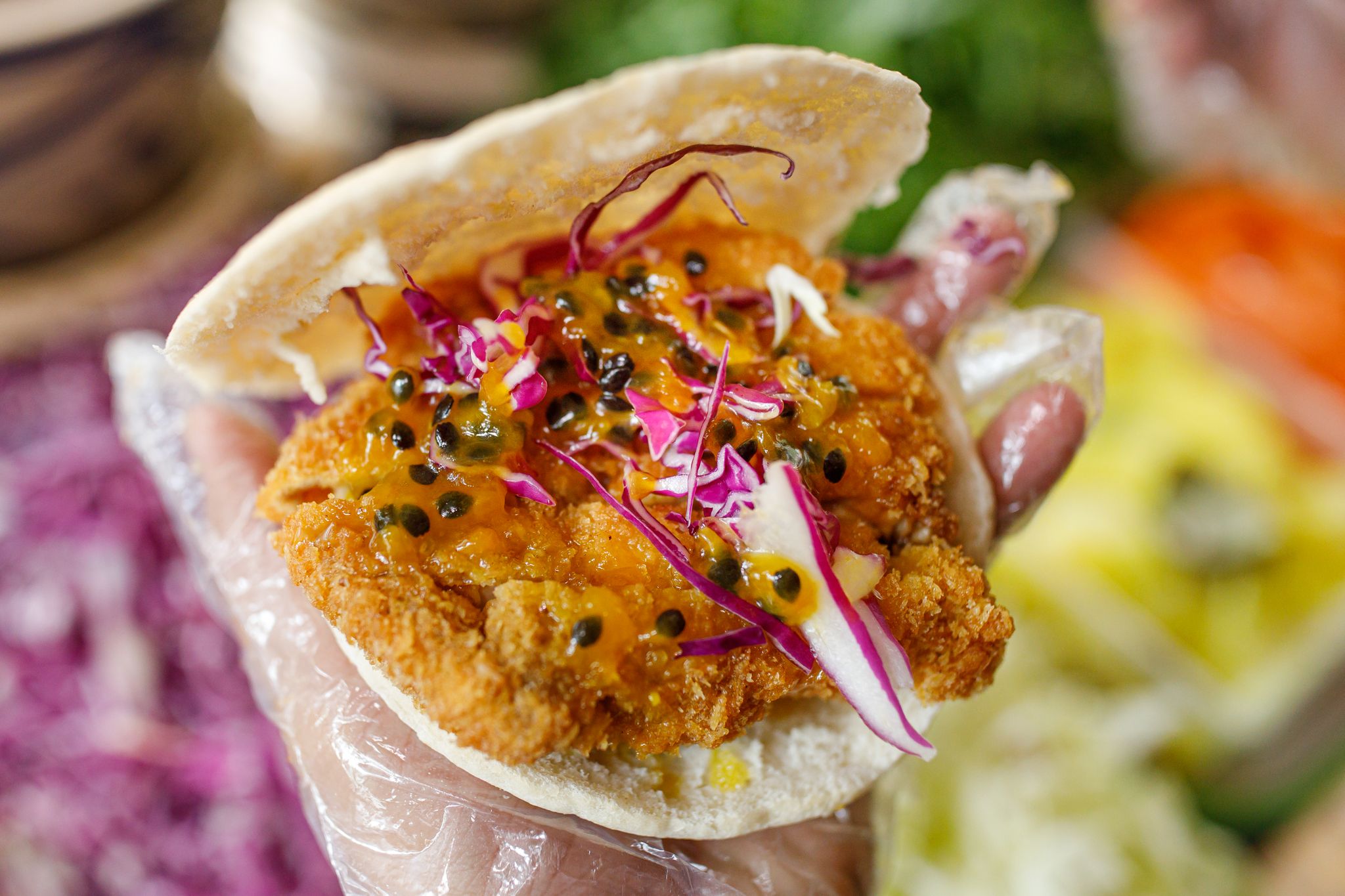 For pescatarians, his custom-made fish cakes are cooked with three different types of sea fish for great bite. Seasoned with just salt and pepper, Trung insists that the natural sweetness of seafood should not be adulterated. Depending on the choice of protein, Trantran's roujiamos are also topped with varying proportions of carrots, daikon pickles, cabbage and tần ô, a popular vegetable known in English as chrysanthemum greens.
Ultimately, Trantran's interpretation of roujiamo speaks volumes to a growing number of passionate young people who are shaping the food scene in Saigon.
"Every dish can be twisted," he said. That was the very moment his highly relatable bartender eyes began to sparkle.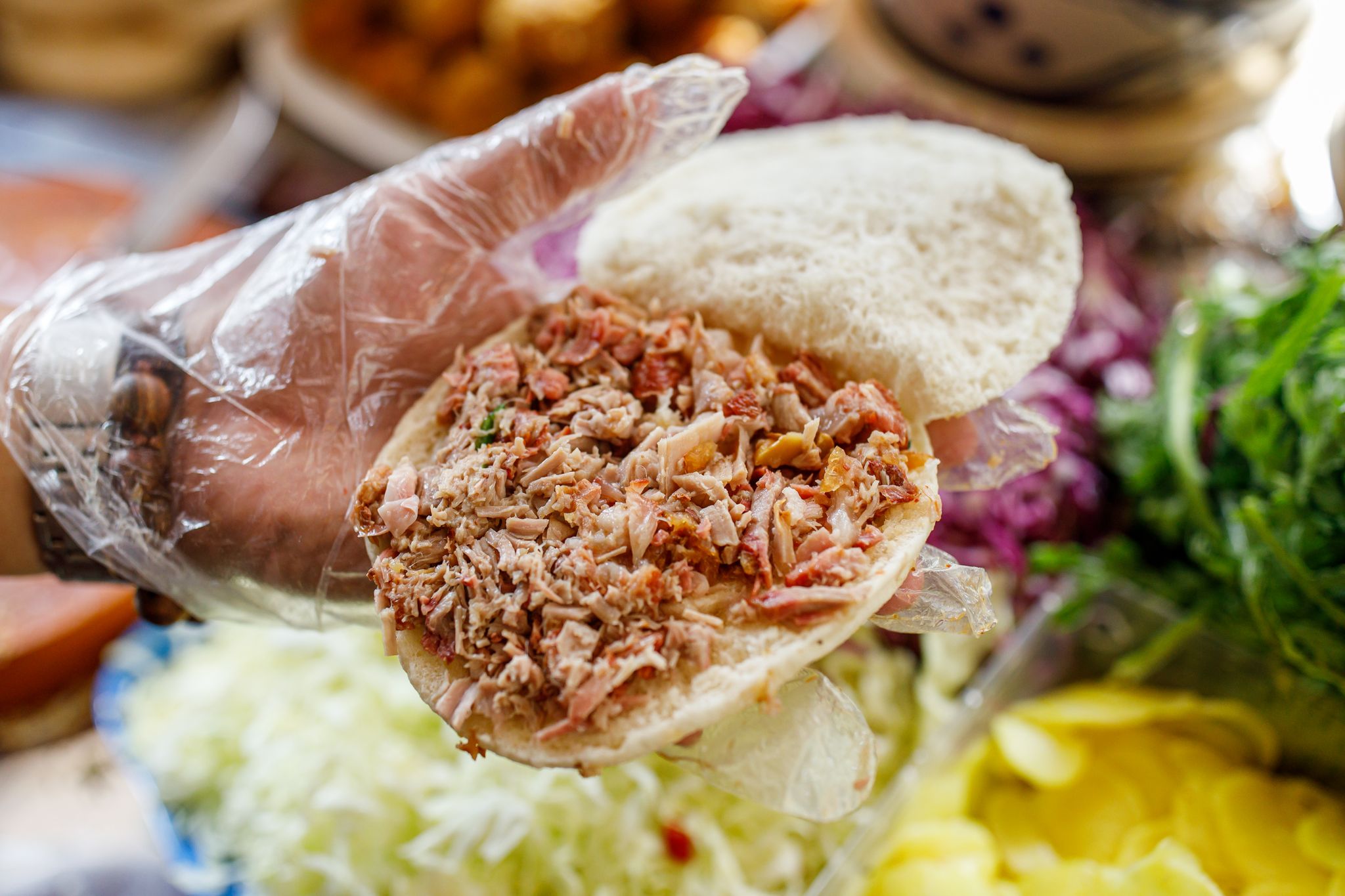 Trantran's is open from 3pm. Check out their Facebook page here.
To sum up:
Taste : 4/5
Price : 5/5
Atmosphere : 3/5
Friendliness : 4/5
Location: 3/5
Mervin has serious Camera Gear Acquisition syndrome (GAS) and has bothered to acquire multiple books about pre-75 Saigonese pronunciation.
Roujiamo
157 Ton That Hiep, D11