Imagine a world where the 1950s never ended. Where Daddy-O's race muscle cars all day and Peggy Sue's dance the night away. Where it's all one big small town of neon-lit diners and all-night gas stations. Welcome to Japan's obsession with 1950s Americana.
What started as a post-World War II cultural diversion as the US helped rebuild the country evolved over the decades into pure infatuation — a warped sense of Tutti Frutti nostalgia for something that never really existed. Stroll through Tokyo or Osaka and you'll see it all over: painstakingly recreated diners and smoky old-fashioned jazz lounges, vintage stores selling half-century-old Levi's and liquor stores proudly stocking long-discontinued bourbons.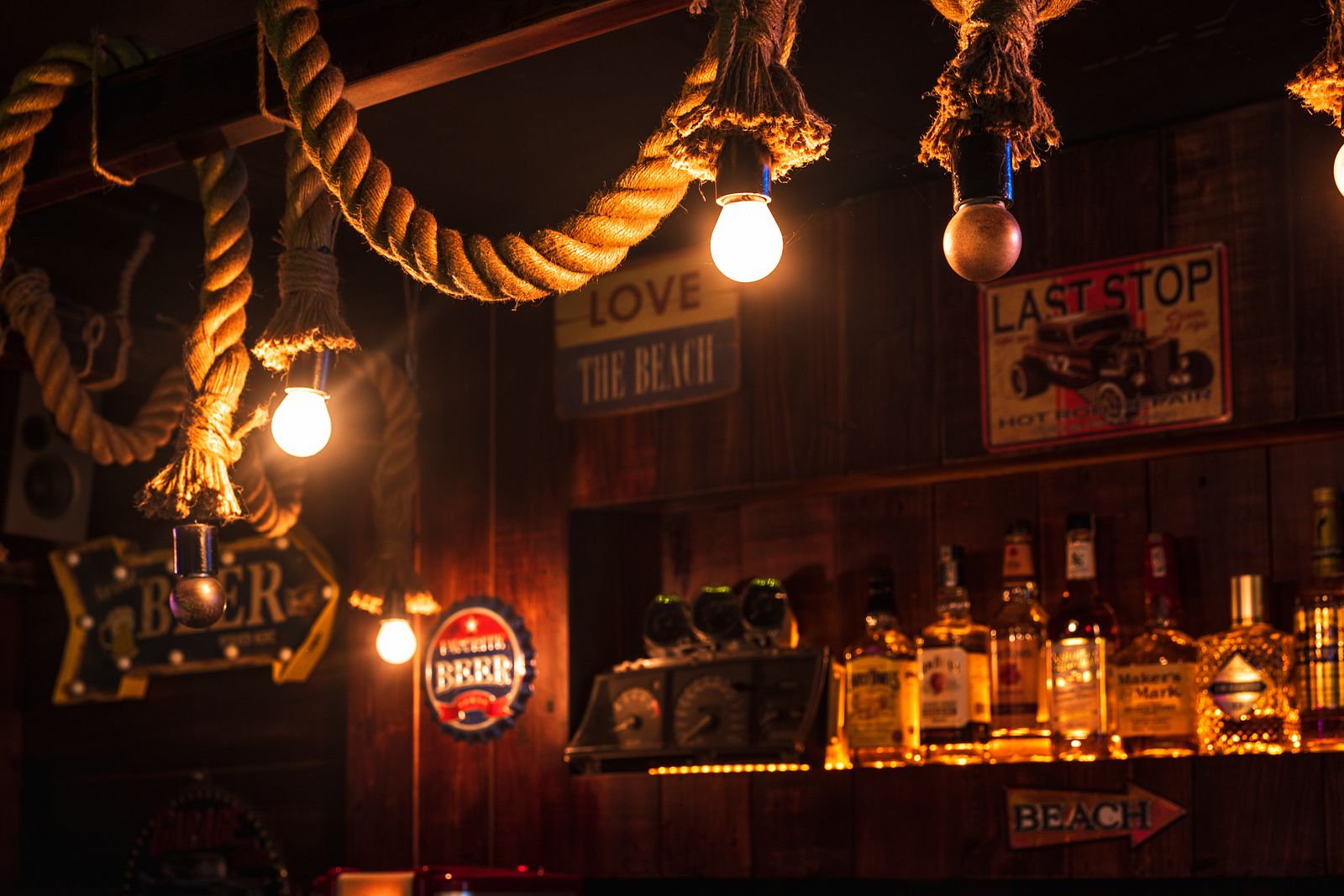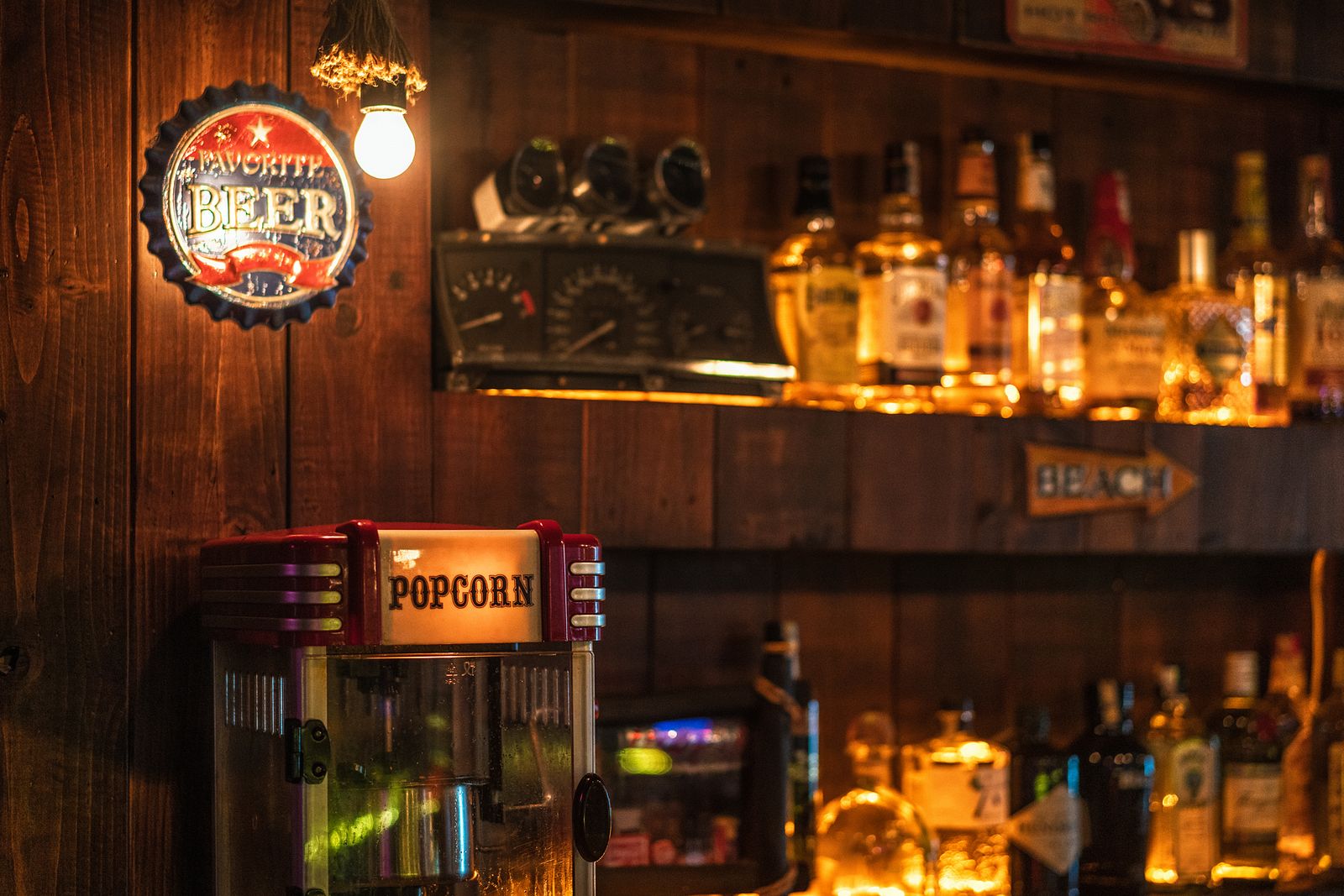 And of course, '50s-themed bars where new-age greasers rub shoulders. On the western end of Binh Thanh's ever-hip Pham Viet Chanh, past rowdy Budapest-style ruin pub Khoai, you'll see Hot Rod Garage's pink-and-neon sign shining like a retro beacon among the dingy backstreets.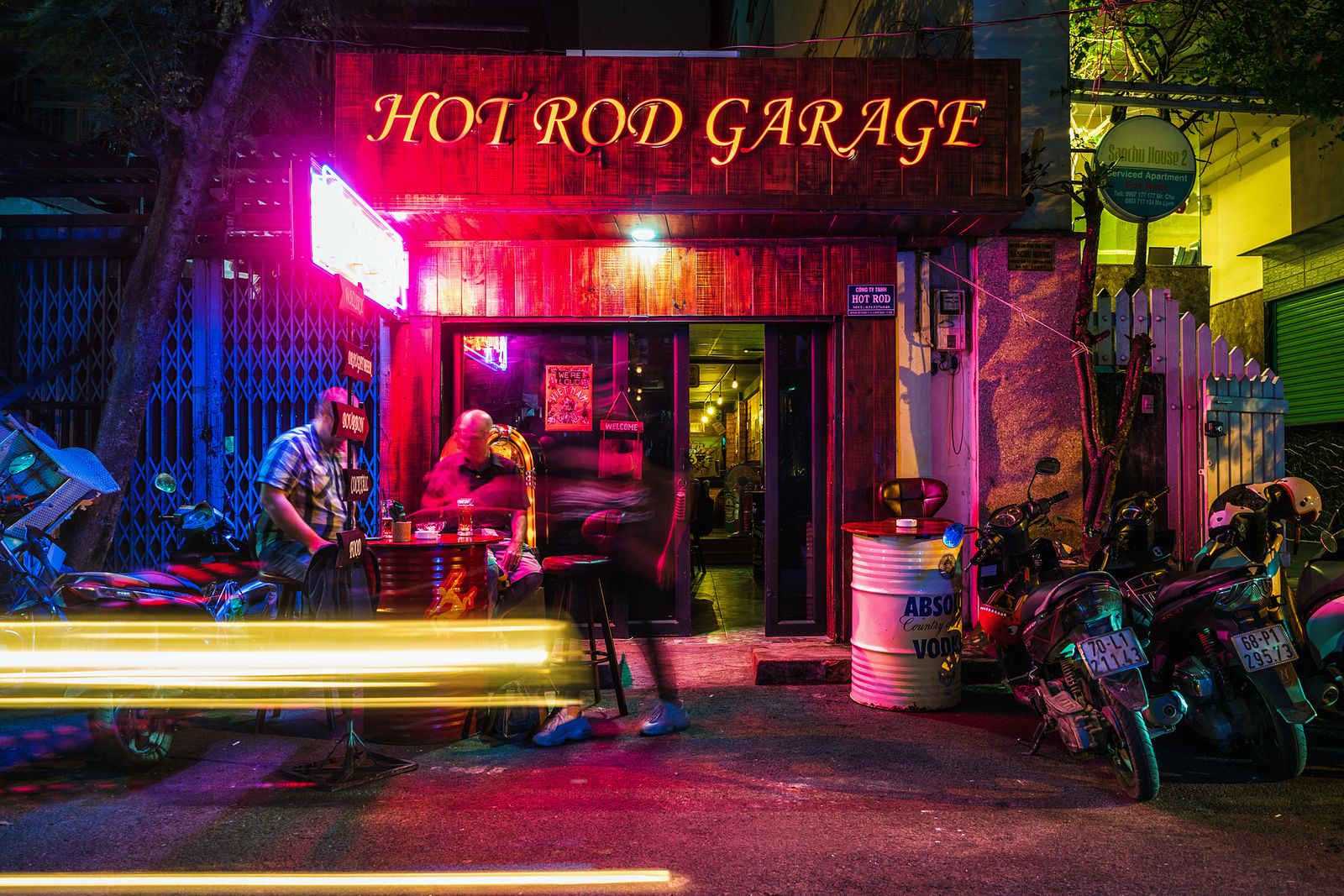 A fake Wurlitzer jukebox is planted permanently at the front, its tinny rockabilly echoed by the same genre songs blaring forever inside. Pull up a chair at the wooden bar and let the coiffed Japanese bartender shake you up a drink. Hot Rod's menu is hand-scrawled on an old notebook, its simple selection of mostly beer and whiskey exactly what you'd expect when blending American dive bars with Japanese minimalism.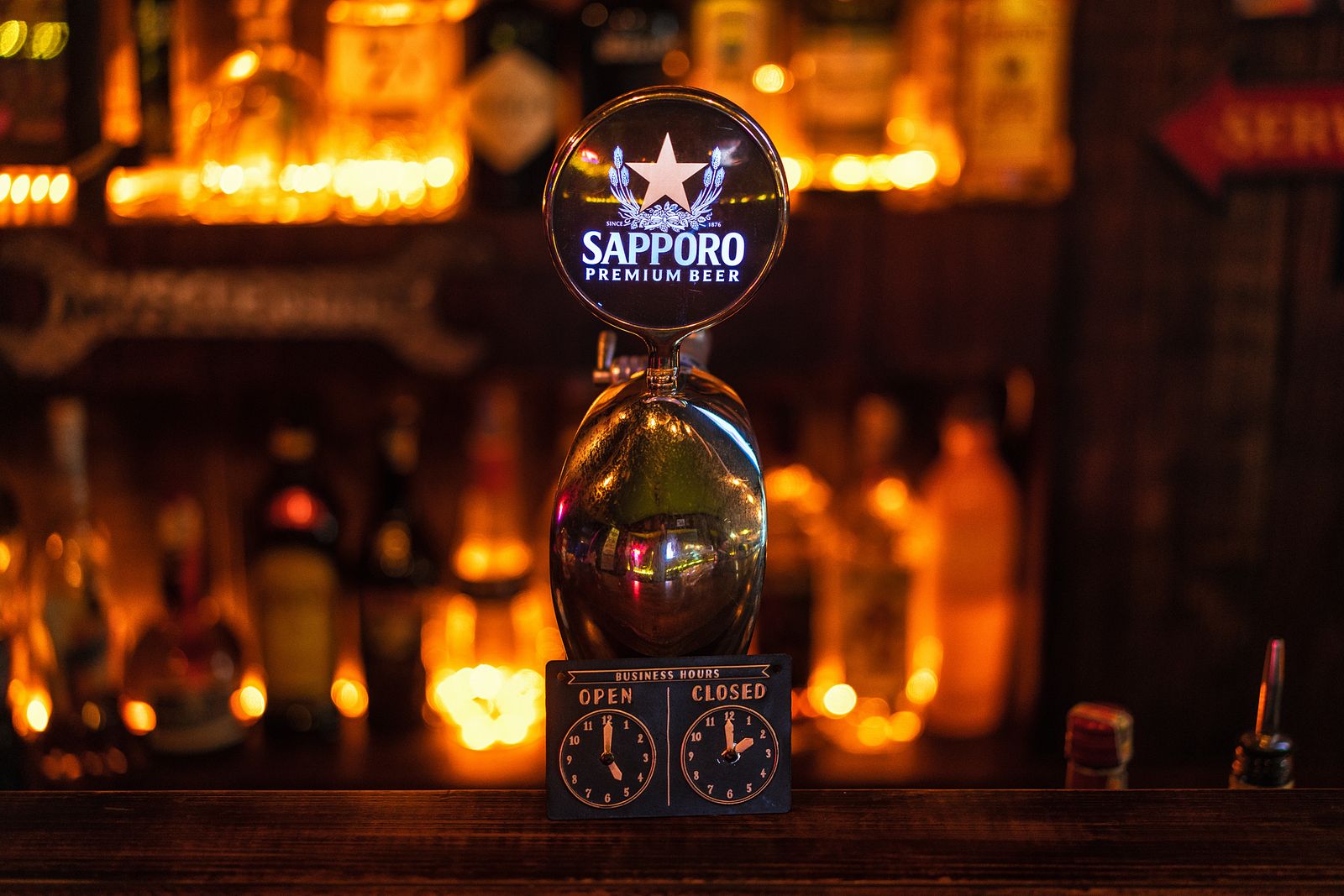 Here, ice-cold Sapporo draft is served alongside bottles of Budweiser, Corona and other easily imported lagers, while readily available American whiskeys (Jack Daniel's, Jim Beam) are stocked next to a harder-to-find Japan exclusives like I.W. Harper and Suntory Hibiki.
Prices are affordable and generally under VND100,000 a drink (and don't forget the unlimited popcorn), but what sets the place apart isn't the booze. It isn't the patrons, either, who walk either side of the line between wide-eyed and ambivalent, with nary a '50s-cosplaying customer to be seen. No, what makes Hot Rod so special is its decidedly unique vibe.
Decked out in aged shack-like wood and Route 66-style signs ("Last-Chance Service Station", "Burgers & Dogs, 10 cents"), Hot Rod's feel is simultaneously cheesy and cool, a tacky take on a once-real trend that comes from a place of pure innocence. The owners are clearly the aforementioned obsessed, and great efforts have been made to turn the standard Saigon storefront into an ode to all that's throwback-cool.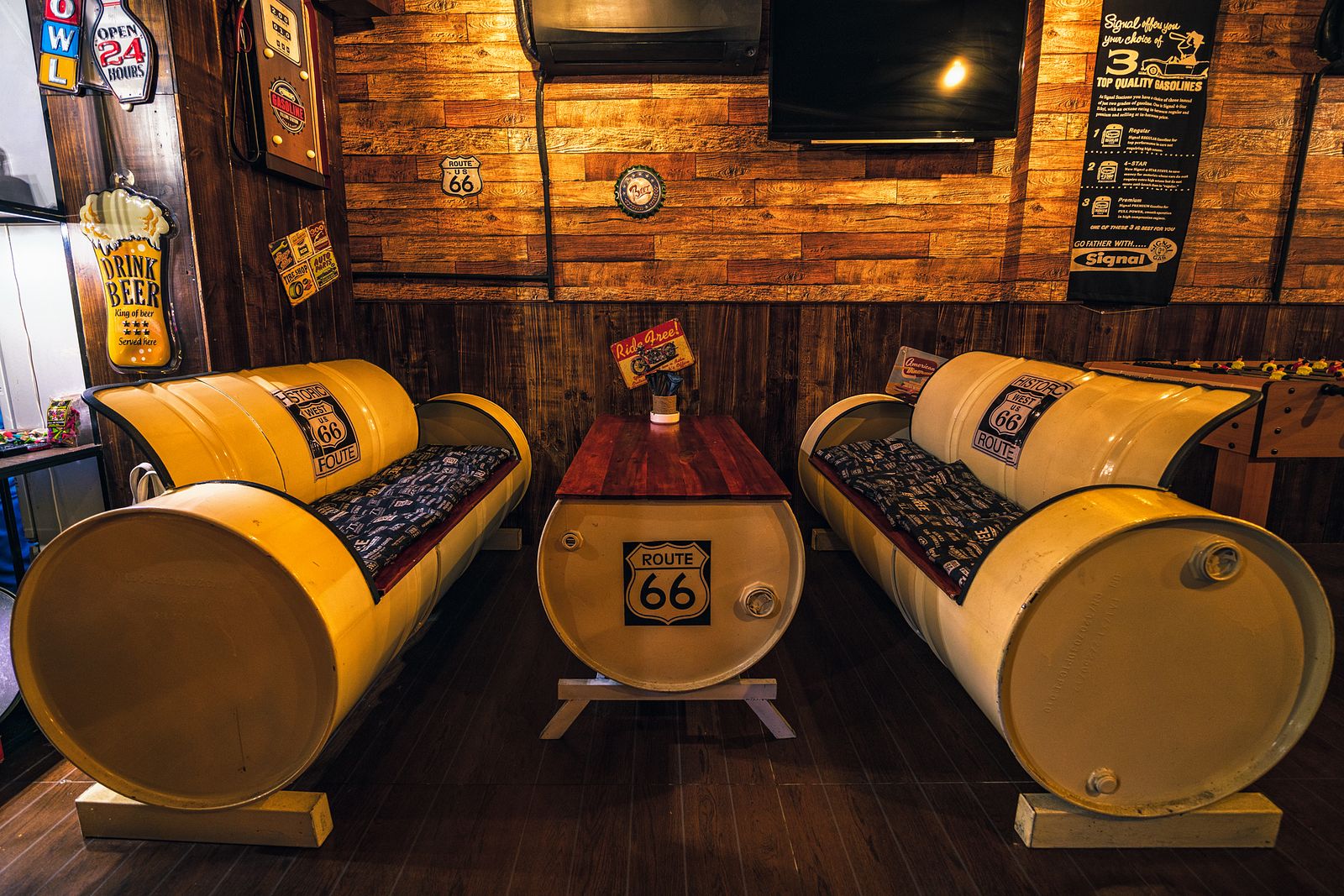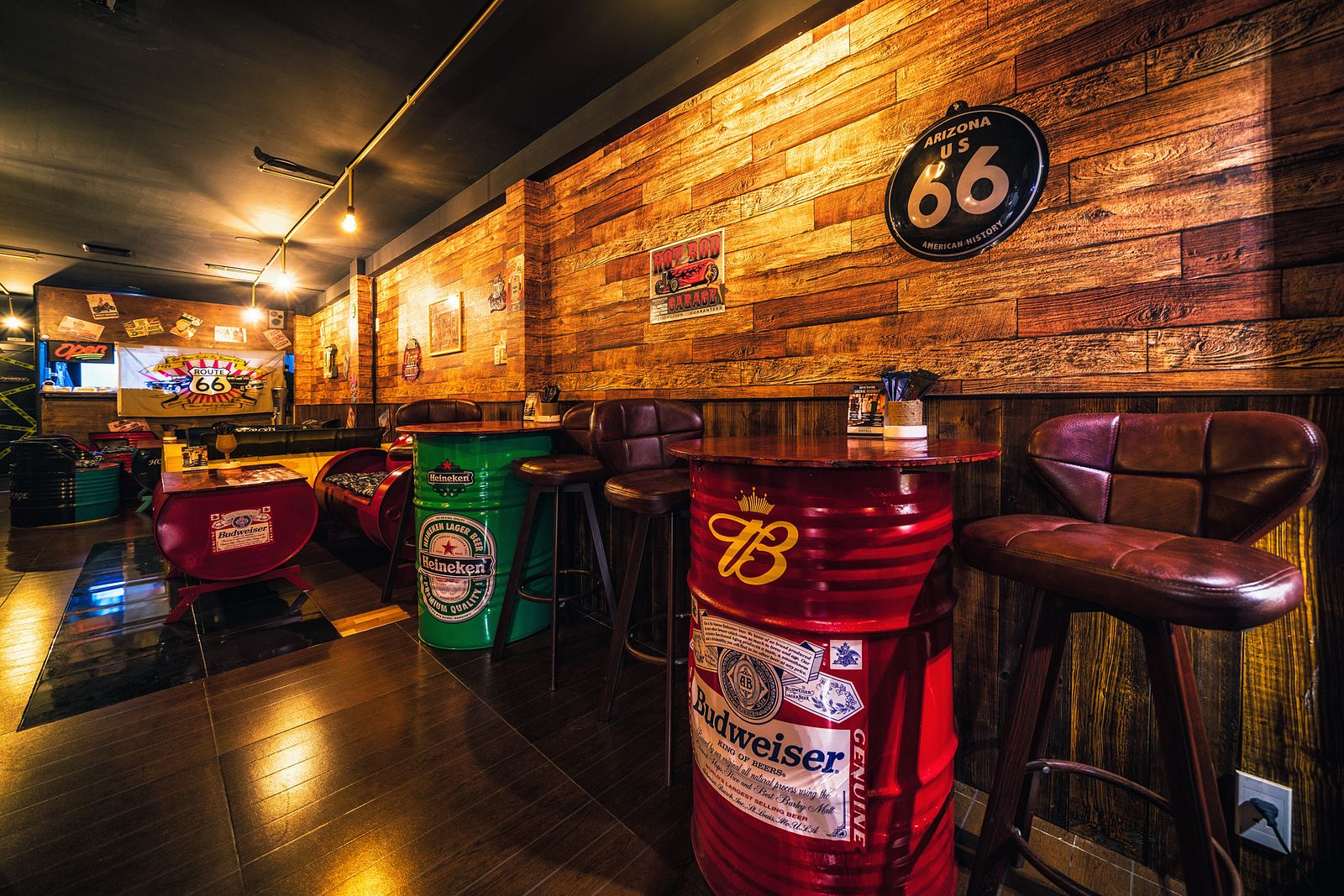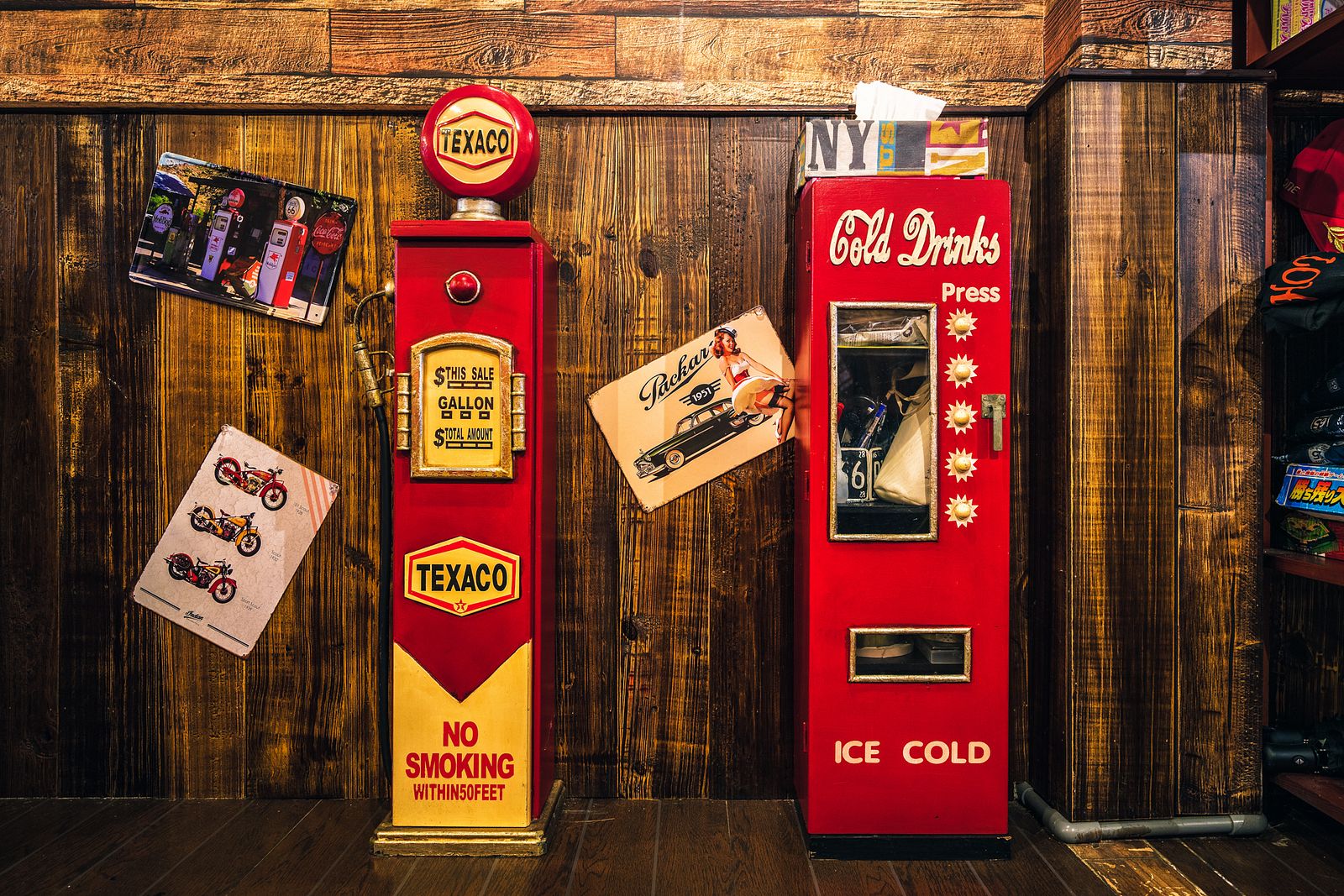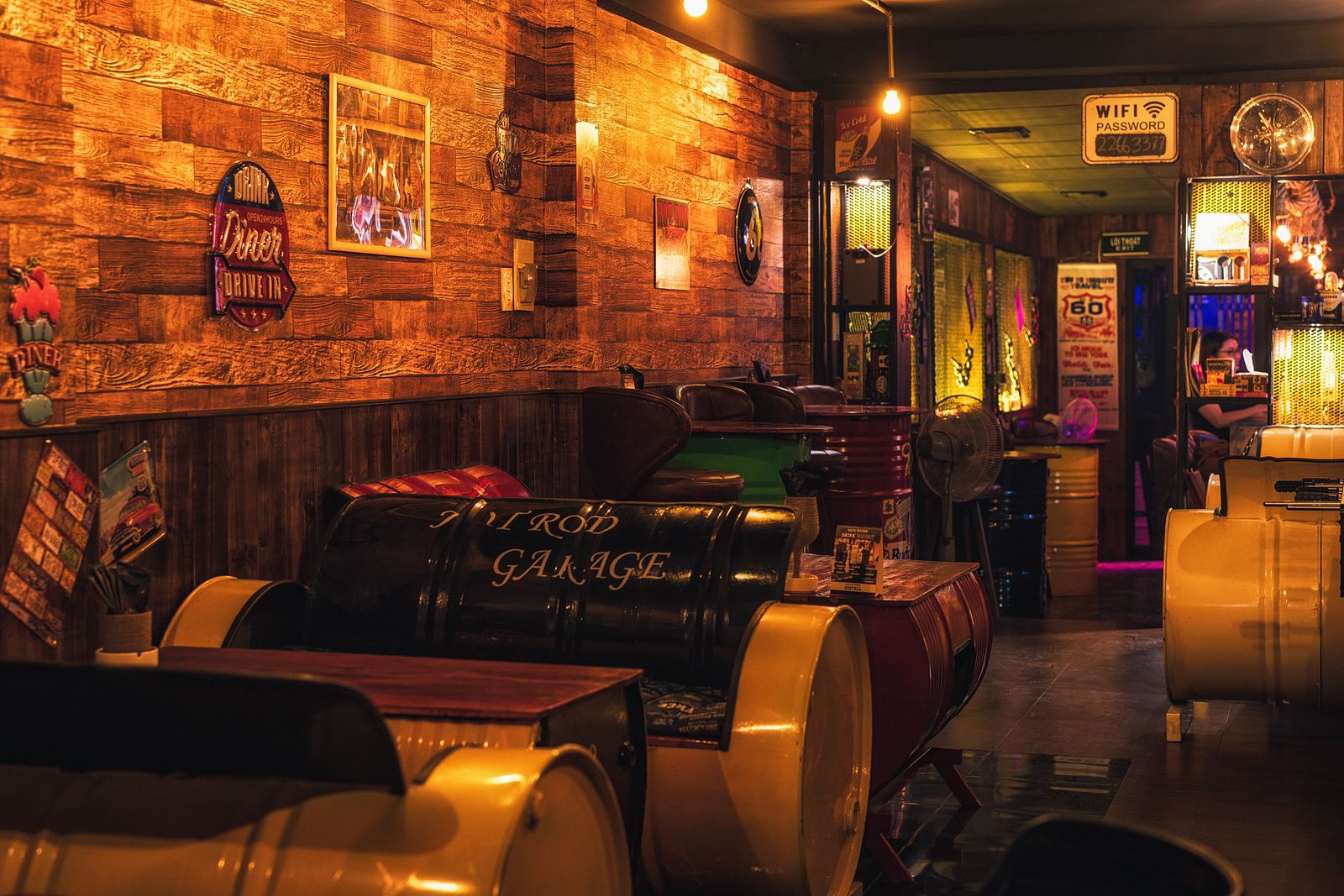 Old gas tanks have been ripped apart and skillfully repurposed into low-rider sofas and high-stool tables. Old cages and ropes repainted and hung throughout as tough bits of biker bar. Over here, a cow skull hangs proudly on the wall, over there, a stock car steering wheel. None of it has any particular purpose, none of it channeling a specific state, but it all somehow comes together for a strangely unique hound-dog charm.
Because after half-a-dozen frosty ones, plus a sneaky shot or two, before you pull out on your chopper, just think about Hot Rod for a second and its place in our ever-vibrant nightlife scene: a Saigon bar dedicated to a niche Japan obsession, based on a dreamlike vision of America from almost 70 years ago. Ain't that a kick in the head.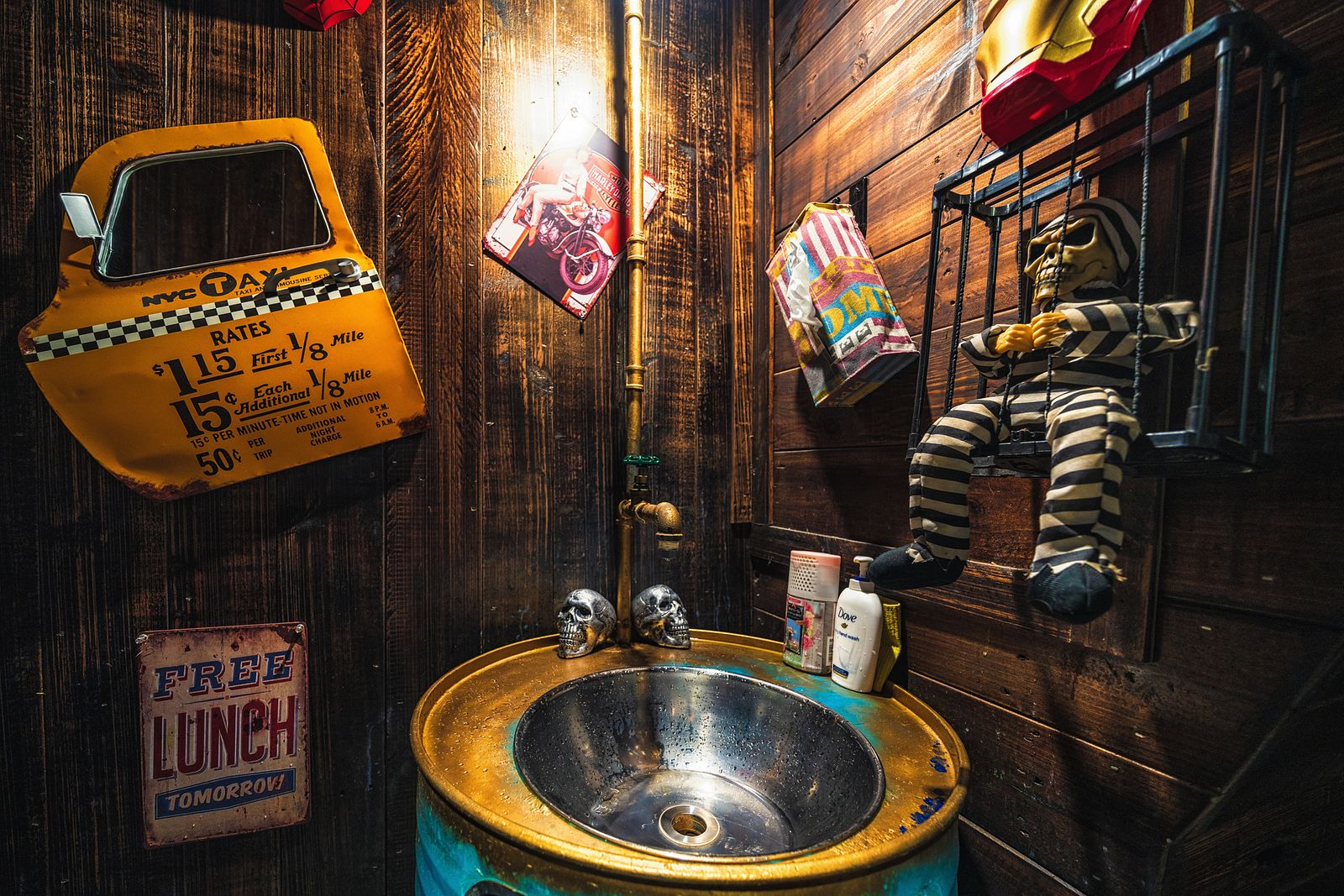 To sum up:
Taste: 3/5
Price: 4/5
Atmosphere: 5/5
Friendliness: 5/5
Location: 4/5
Pavan has been in Saigon for almost a year, but still has unhealthy addictions to street-sandwiches, back-alley bars and the fumes off his Grab bike.
Retro Japanese Americana
98 Pham Viet Chanh Street, Binh Thanh District

---

Related Articles:
---