Although stories, photographs and artifacts may allow a child to visualize their parents' childhood, these couriers of memory distinctively belong to the former generation and remain locked in the past.
Yet through street snacks, not only can children partly savor the treats from their parents' early days, but they are also able to create childhood experiences based on their parents. For me, bánh đập dập erases the generational gap between me and my mom and brings our separate youths together. I obtain a piece of my mom's childhood, and it becomes integral to my own.
Every time my mom took me to a bánh đập eatery, she would recount the tale of her young life during Vietnam's subsidy and rationing economic system. As she cracked the bánh into bite-sized pieces and dipped one morsel in the slightly viscous mắm nêm, she would describe how the snack embodied both her childhood's economic hardships and quotidian delights.
With three simple ingredients — a layer of steamed rice pancake wrapped on top of a layer of crispy grilled rice paper, alongside some mắm nêm sauce — bánh đập dập illustrates how scarce resources were in her time. As meat was expensive and limited in the postwar period, children snacks were also devoid of protein. Instead, they were predominantly made of carbs, which were cheaper. Once a near-starving youngster, she remembers how this seemingly unsophisticated snack can deliver mysterious gustatory pleasures that she can't find elsewhere in the current prosperous life.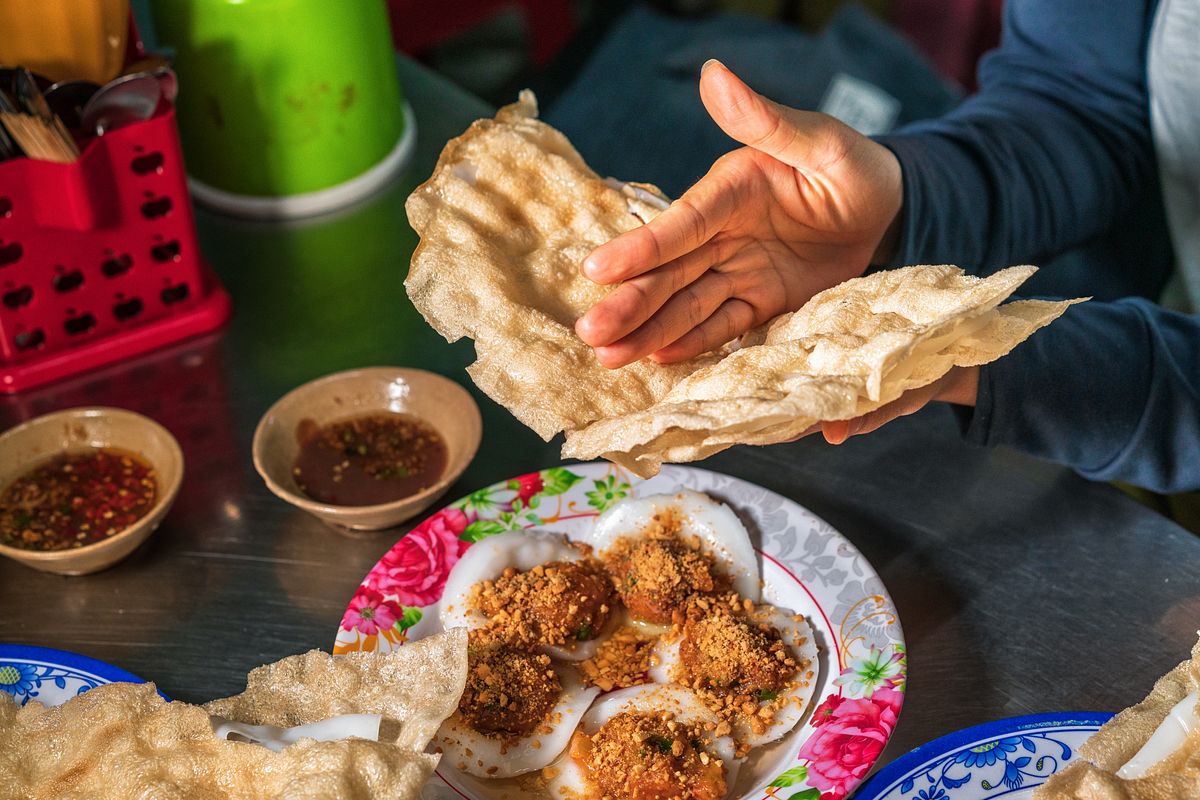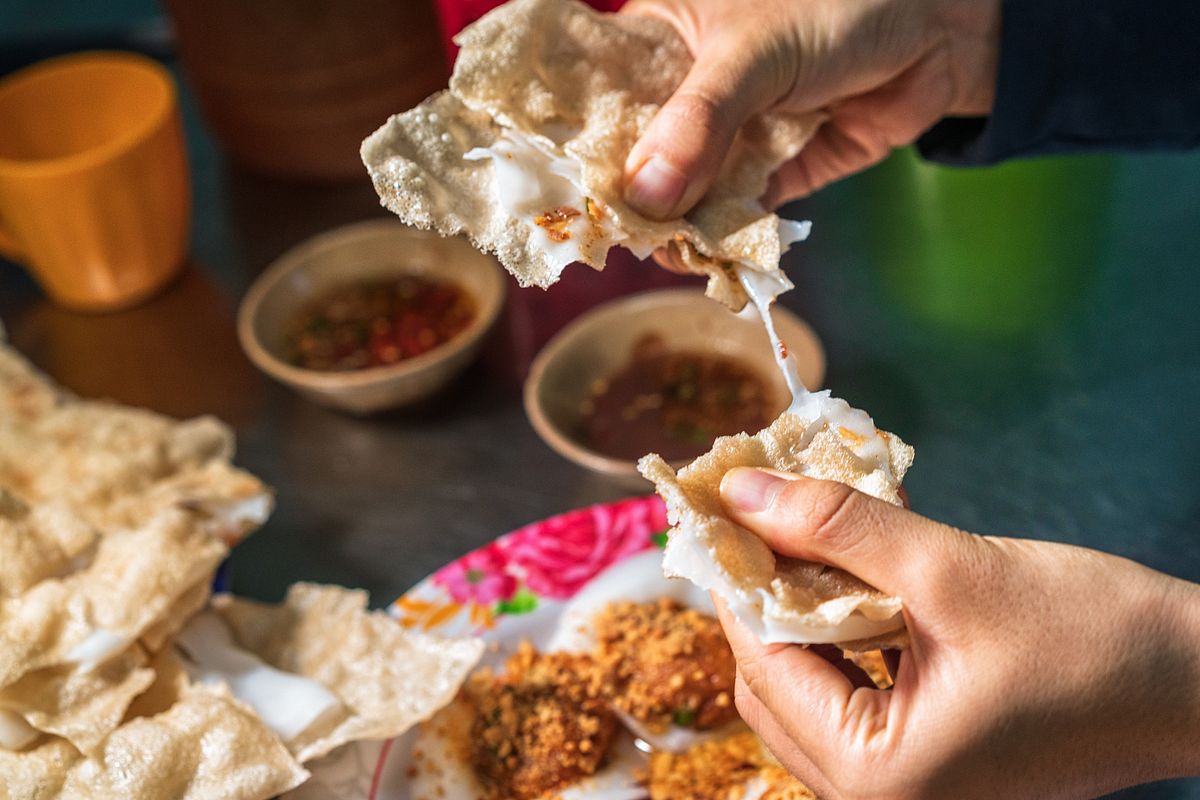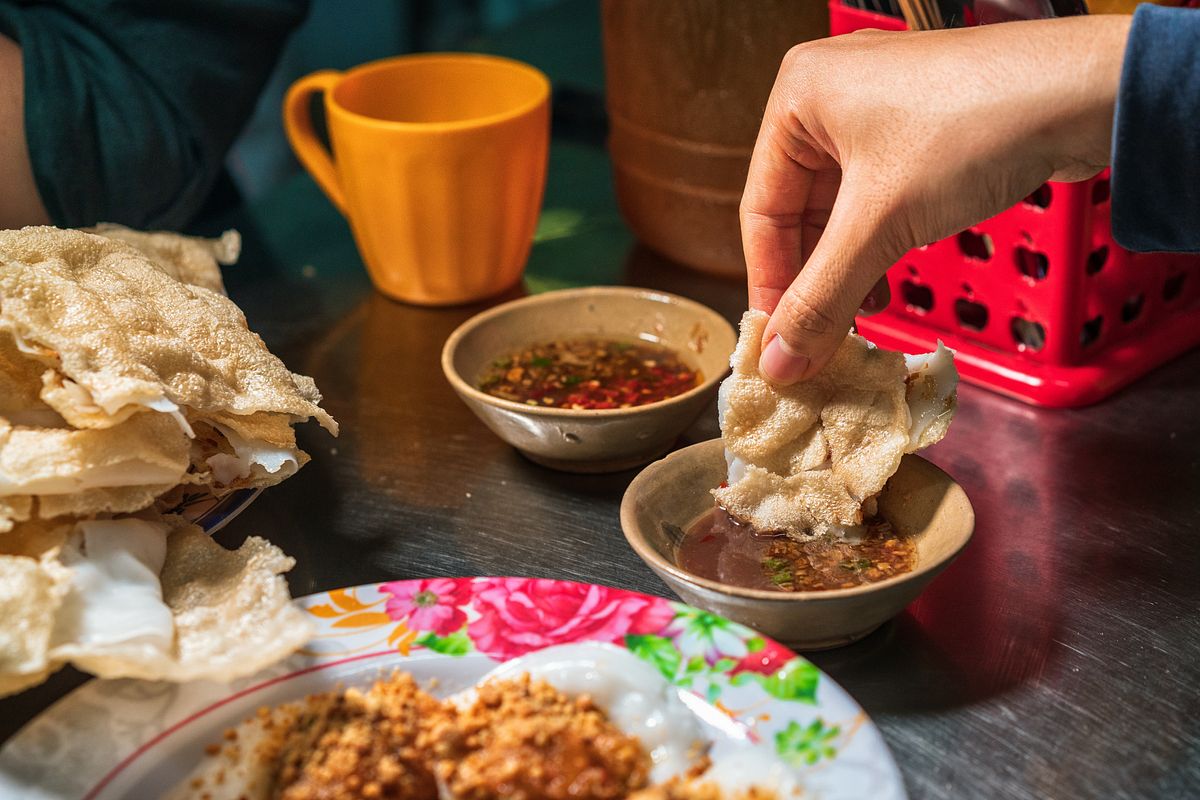 Although I grew up in more affluent conditions and had abundant food options, I still enjoy this snack as much as my mom does. If bánh đập dập, to my mom, is a staple for a poor child and an indelible reminder of past hardships, then to me it is an exemplary remnant of traditional, pre-capitalist Vietnamese gastronomic brilliance. I learned that behind the austere appearance of this rice paper combo is insightful culinary finesse.
To make this, one has to choose suitable thickness/thinness of two rice paper layers so that they harmonize in both crunchiness and softness. Neither element should dominate the other. Likewise, the mắm nêm has to be pungently aromatic, a well-crafted concoction of pineapples, chilies and green onions to accompany the bánh đập. The delicate ratio of all components, in addition to natural, fresh ingredients, make up the dish's allure. For these reasons, in the current economy where snacks are teeming with chemicals, bánh đập dập remains one of my favorite comestibles as a grown-up.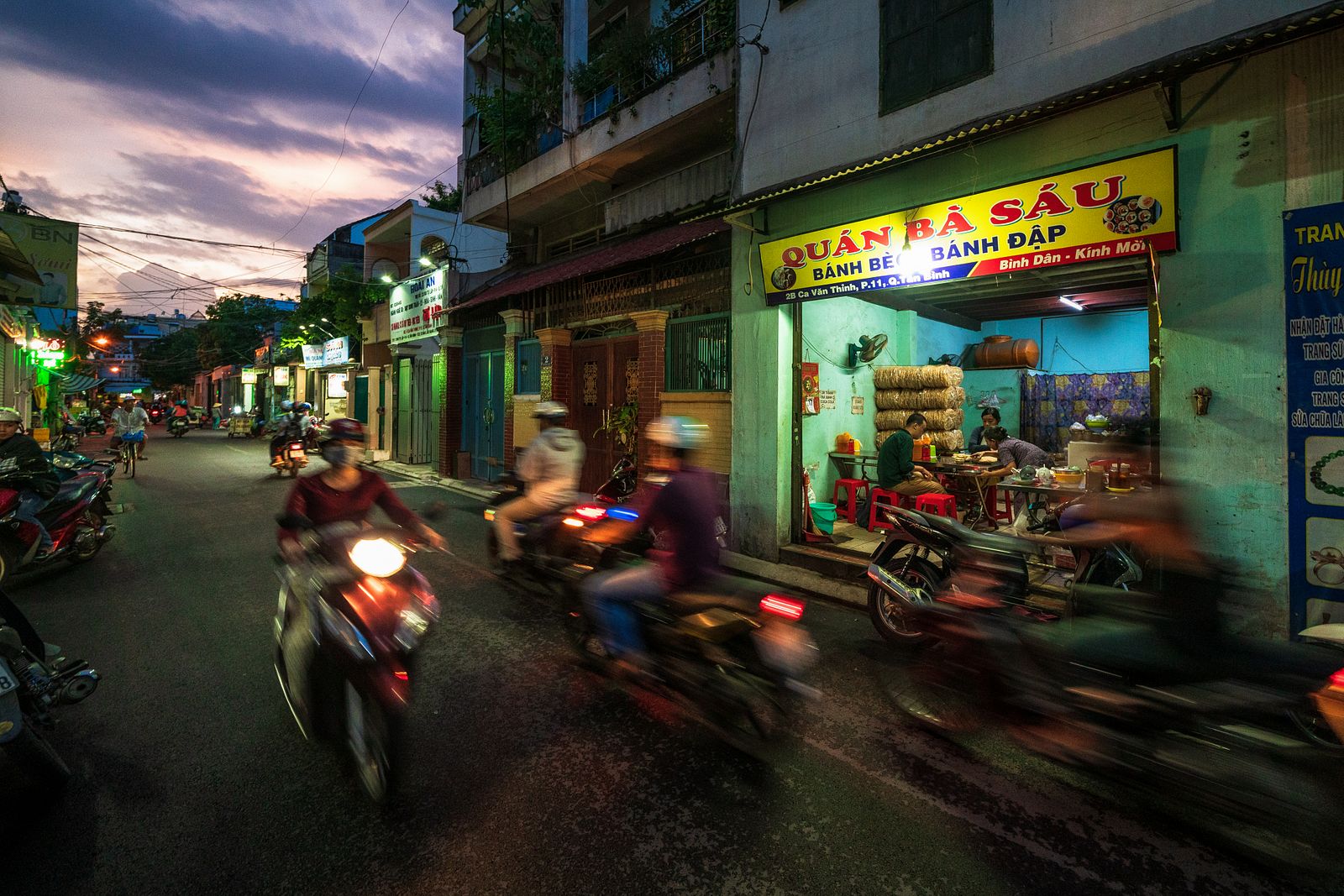 My mom and I's loyal spot for bánh đập dập is Bánh Đập, Bánh Bèo Bà Sáu in Tan Binh District. According to her, in Saigon, this place offers the closest version of bánh đập that she ate during her childhood. Quán Bà Sáu is a humble eatery, where an old woman is simultaneously the owner, chef and server. The dining space is small, and predominantly occupied by stacks of bánh tráng in the back, with a table set up in front of the eatery where Bà Sáu places her ingredients and prepares the food.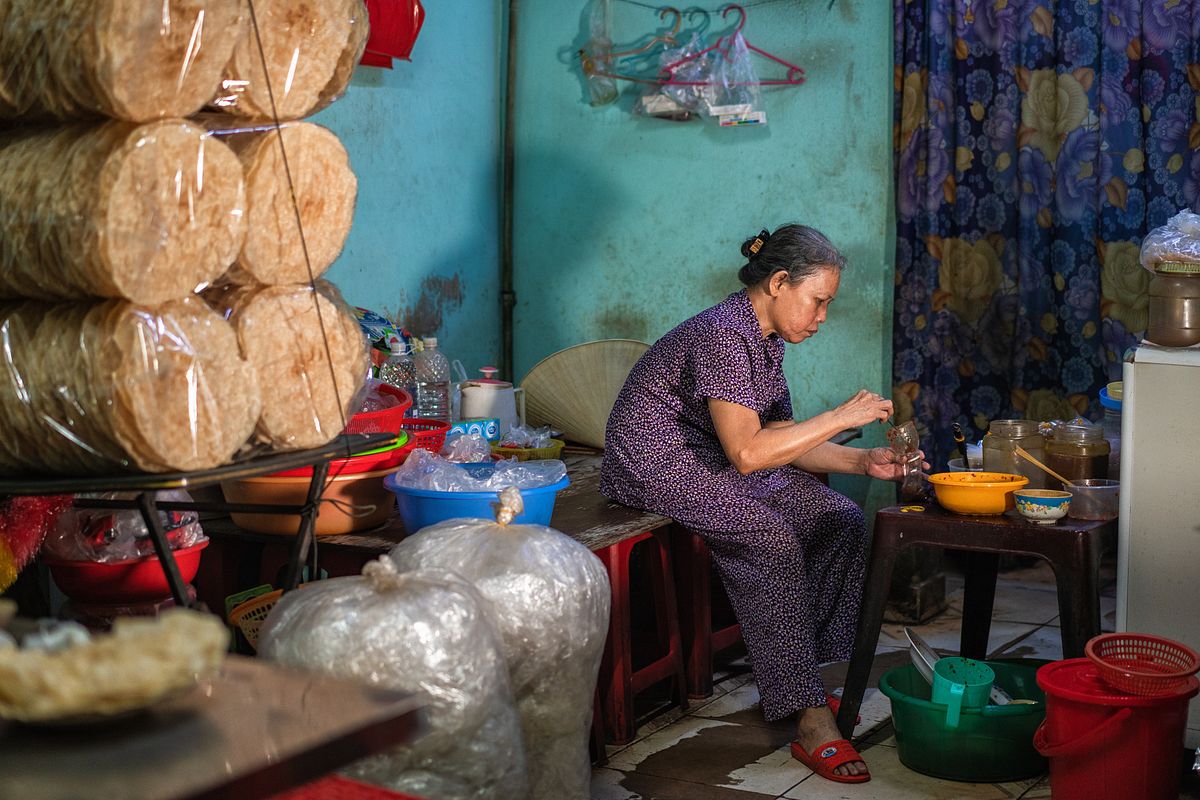 Despite the eatery's rustic and rundown look, its bánh đập dập epitomizes a real central Vietnamese gem. Fold, press, crack, dip and take one bite, then one can feel the fine combination of soft, chewy and moist layer of bánh ướt; the thin, crunchy layer of bánh tráng; the slight richness from scallion and green onion oil (mỡ hành) — together they are elevated by the savory, stimulating mắm nêm. For many central Vietnamese adults, biting into bánh đập evokes nostalgic memories of their austere childhood. For their children, the humble snack is a cultural relic that continues to form a significant part of their identities.
Bánh Đập, Bánh Bèo Bà Sáu is open from 7am to 12pm and 2pm to 8pm.
To sum up:
Taste: 5/5
Price: 5/5 — VND8,000 per bánh đập, VND13,000 per plate of bánh bèo.
Atmosphere: 4/5
Friendliness: 4/5
Location: 2.5/5 — This is biased because I live downtown.
Nhi brings her own lassi to nhậu eateries.
Bánh đập dập, bánh bèo
2 Ca Văn Thỉnh, Ward 11, Tan Binh District