While the most popular, phở is far from the only noodle soup available in Saigon. Some of the city's best soups are made with yellow noodles (mì) which originated in China and are used in a number of delicious creations. Here are some places in Saigon that offer an alternative to overrated phở restaurants.
Pork Ribs or Chicken Slow-Cooked Noodle Soup (Mì Sườn Kho, Mì Gà Quay)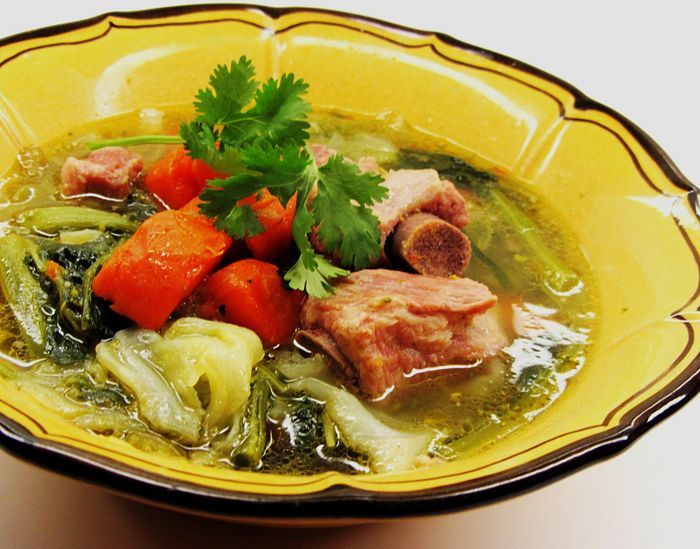 This thick stew features delicious pork ribs that are simmered until they're tender and infused with flavor. If pork isn't your thing, try the crispy roasted chicken version (pictured below).
You can find this soup at Tâm Ký noodle shop – 280 Nguyễn Thiện Thuật, District 3.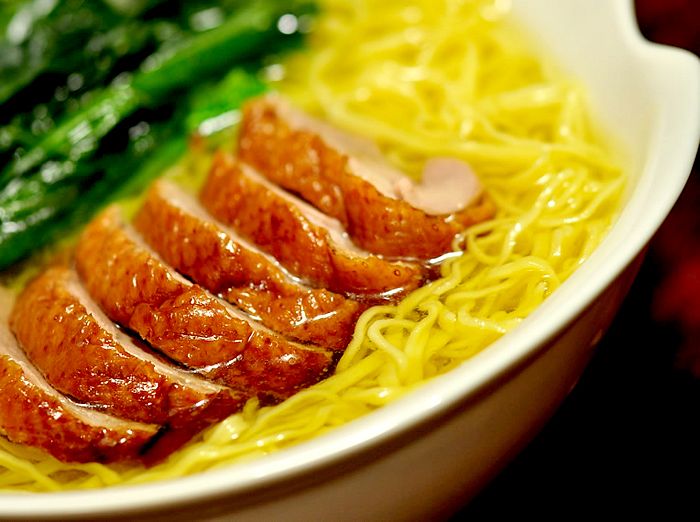 Phúc Kiến Style Noodle Soup (Mì Phúc Kiến)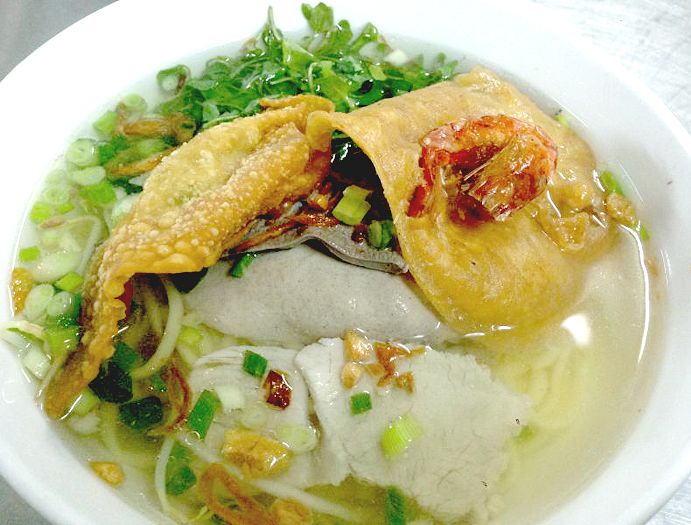 This soup mixes 2 kinds of noodles together – thin white (bún) and Phúc Kiến's round yellow (mì) noodles, which resemble spaghetti. While somewhat rare in Vietnam, this noodle style is enjoyed by many, especially those of Chinese heritage. The soup is topped with delicious, deep-fried shrimp and crispy crackers.
Though it seems to be getting harder to find, you can find a bowl at a quiet corner of the food court in District 6's Bình Tây market.
Pickled Bean Sprout Noodle Soup (Mì Cải Chua)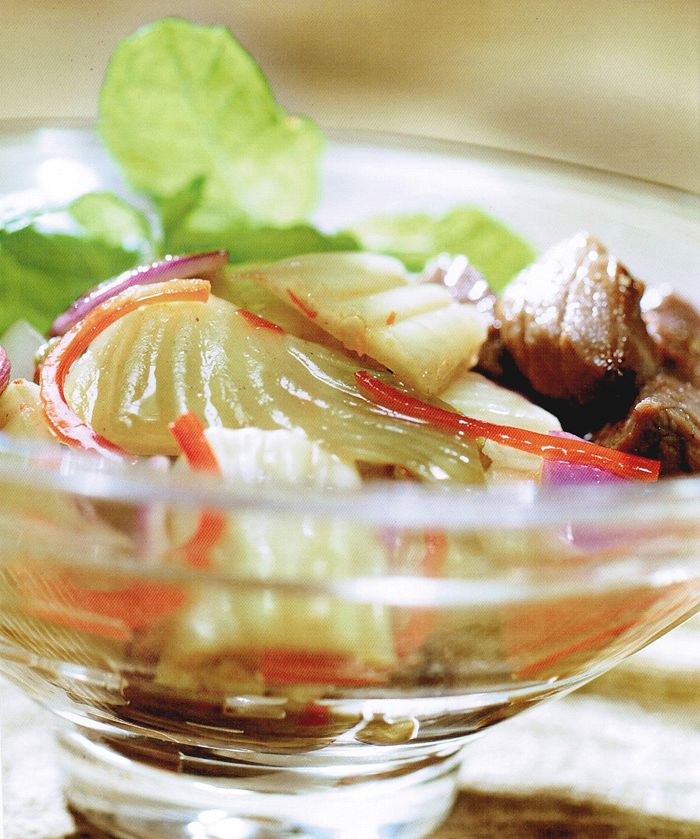 While its base is comprised of Chinese-style noodles, it has a decidedly southern Vietnamese taste, courtesy of pickled onions and bean sprouts which balance the dish's oily flavor.
A small noodle shop serves this dish at 311/3 Minh Phụng, W.2, District 11.
Fish Ball Curry Noodle Soup (Mì Cá Viên Càri)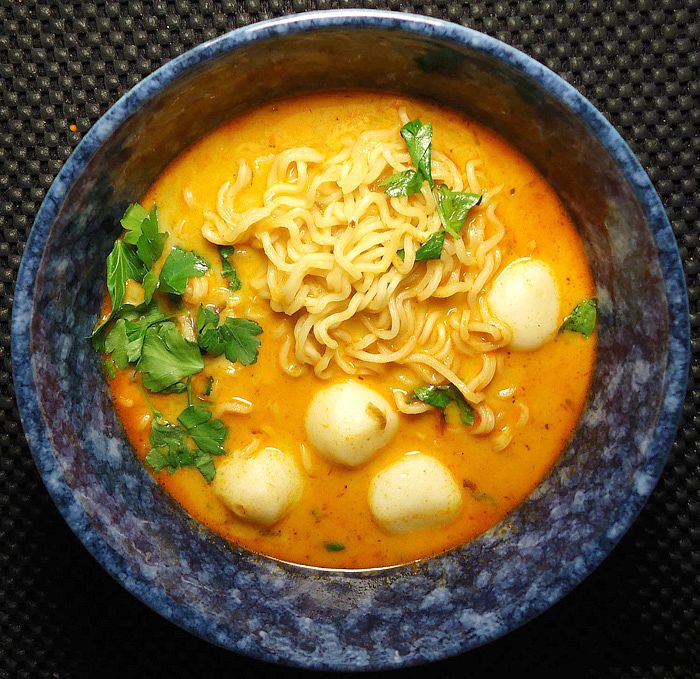 A small noodle cart located at the intersection of Nguyễn Trãi and Trần Phú in District 5 is said to be the only place serving this style of curry-style noodle soup in Saigon. Even those who aren't a fan of fish balls should make an exception for this spicy soup.
Pig's Kidney Noodle Soup (Mì Cật)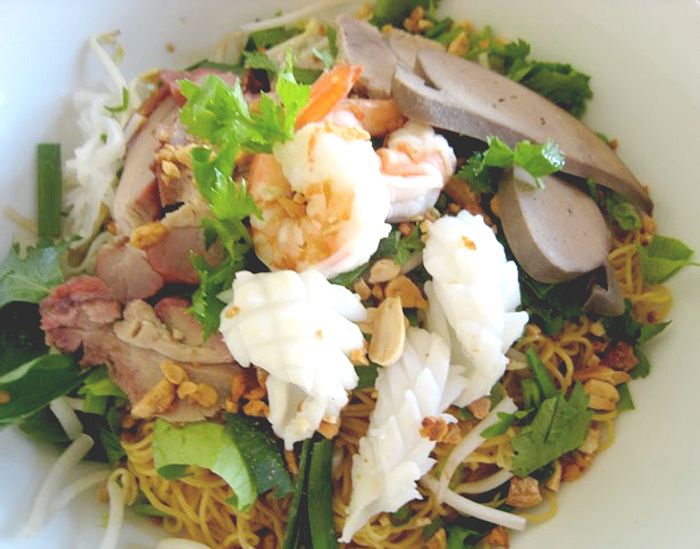 It might not sound tempting to those who don't fancy the unique smell and texture of organs, but a noodle shop at 62 Trương Định, District 1 may change your tune. The kidney is processed to get rid of the smell and is further tamed with a spicy saté sauce.
Thread Noodle Soup (Mì Chỉ Cá)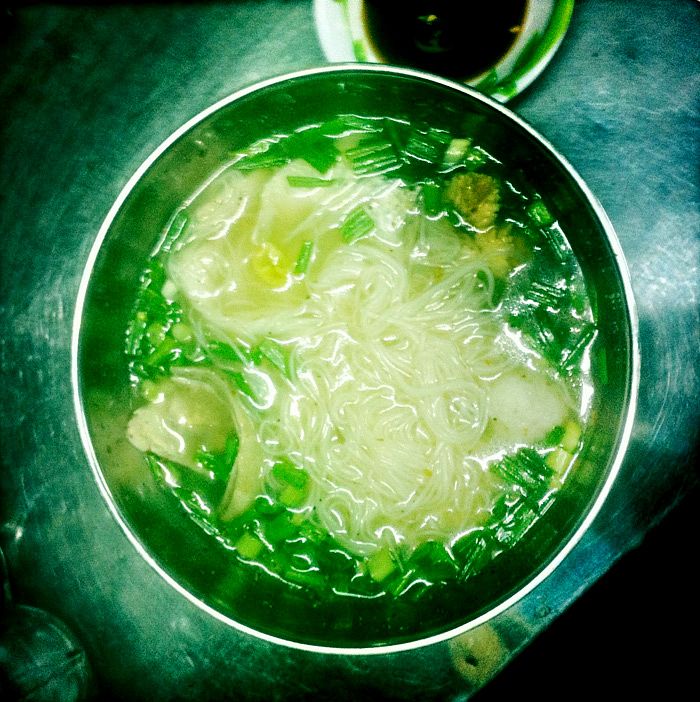 This interestingly named soup is comprised of rice flour noodles that are shredded thinly, to the point where each noodle looks like a strand of thread.
The soup, available at 243 Cao Văn Lầu in District 6, is served with a kind of fish called cá gộc which makes for a nice alternative to the meaty soups on this list.
Wonton Noodle Soup (Mì Sủi Cảo)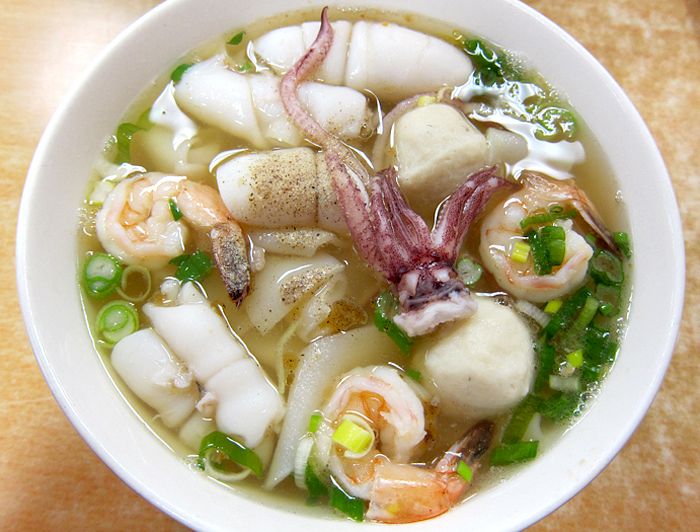 Hà Tôn Quyền Street in District 5 is the Mecca for this popular noodle soup. You can customize your bowl with squid, fish balls, tofu, wonton and vegetables or just put everything in together.
Char Siu Noodle Soup (Mì Xá Xíu)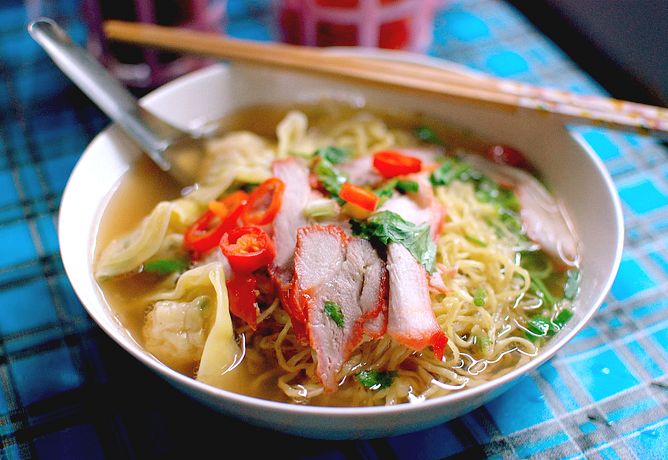 Char siu, aka BBQ meat, appears frequently in Chinese cuisines and adding it to noodle soup is no exception. Slices of roasted meat are served on top of glistening, fragrantly fresh noodles that can be ordered dry with a bowl of broth or served regularly in soup.
The best place to enjoy a bowl is to go to Saigon's Chinatown. A noodle shop at 191 Cao Văn Lầu, District 6 is known for serving up some of the city's best Chinese noodle soups along with other tasty dishes such as beef stew.