Nestled down a hẻm in District 1 are many a gem to be found by either stumbling upon them or through an awesome bit of advice from a friend. Whether it be your favorite bánh mì stand or a hidden coffee shop, the good stuff in Saigon often lives in the hems.
Down one such hẻm at 144 Pasteur Street, a modest sign on a door reads "Pasteur Street Brewing." Within these doors, a culture of tinkering plays with hops, yeast and grain as Saigon's first craft brewery creates world-class brews with local ingredients and a nod towards Western beer culture.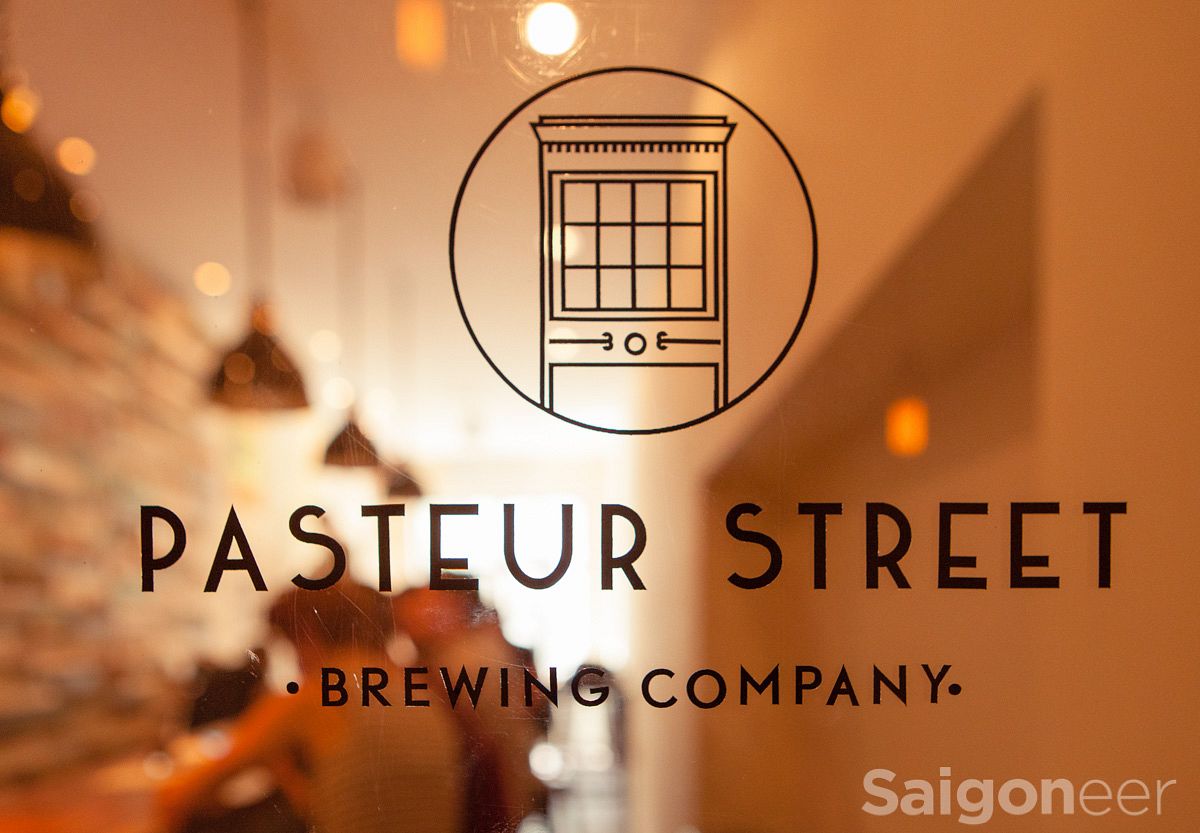 Alex Violette, head brewmaster, is cooking up things with ingredients from around the region. On tap, at the time of this writing, is a Civet Coffee Brown made with the ever-elusive Kopi Luwak coffee (I'll leave it to you look into the down and dirty of this) as well as a Jasmine IPA. I'm sure the Yanks in Saigon will be doing cartwheels over this one.
Entrenched in the idea of making do with what the surrounding environment provides, or farm to table (or glass in this case), makes for an interesting, and ever evolving dance between modern beer making and Eastern flavor profiles.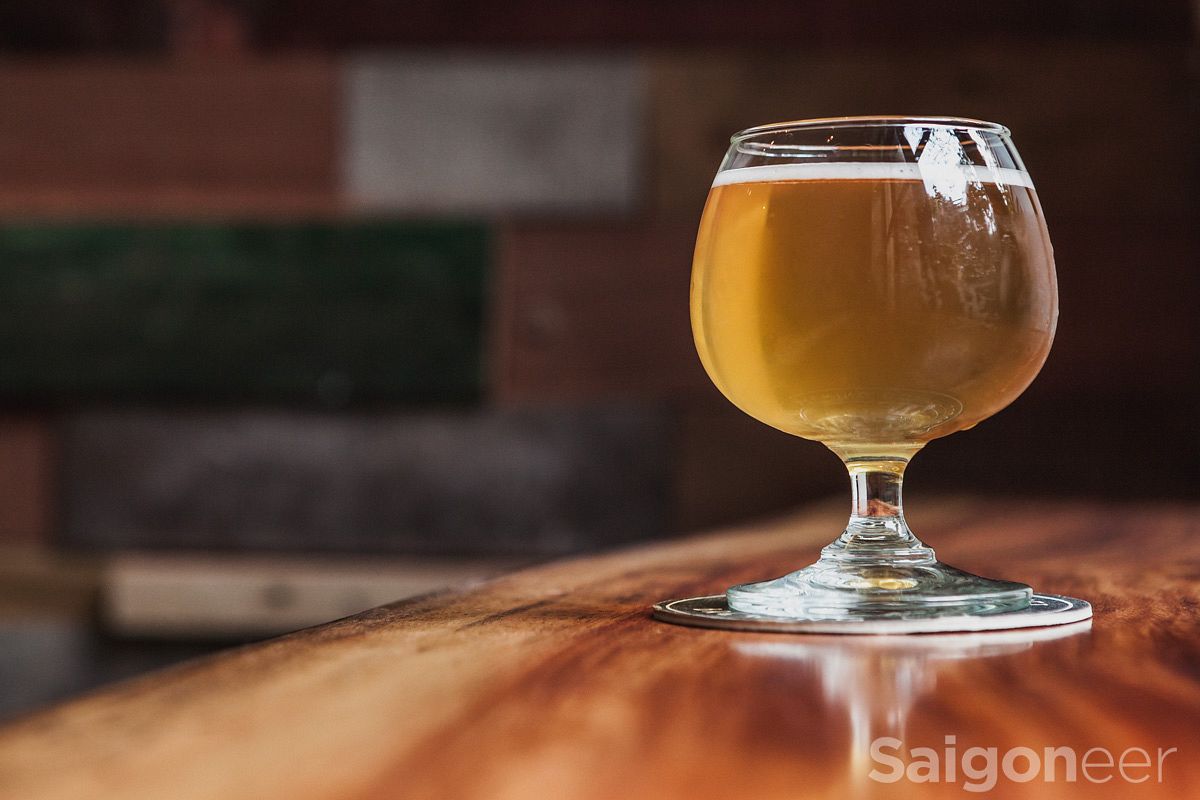 Violette and Bethany Lovato, both from Colorado, previously worked at Upslope Brewery in Boulder, Colorado. While Lovato and Violette are very new to the country, their partner, John Reid's tenure and vision for craft beer in Vietnam goes back much longer.
For now, they're brewing each beer by the keg, so that allows their opening hours to be only on the weekends, including Friday, from 11am to 10pm. Further, without much press, these guys are already doing steady business. So much so, this past weekend, they ran out of their dry-hopped Belgian blonde. Not to worry, they simply threw on their Saison that proved to be ridiculously good.
The space is quite small, but quality trumps quantity in this intimate setting (though we'd like to see some communal tables to get everyone together). Illustrator Kristofer Kotcher has adorned the walls with a mural, and plans are to decorate the rest of the walls with other local artists' works. Grab a seat in the main dining room or check out the upstairs terrace with a view of the hẻm behind it.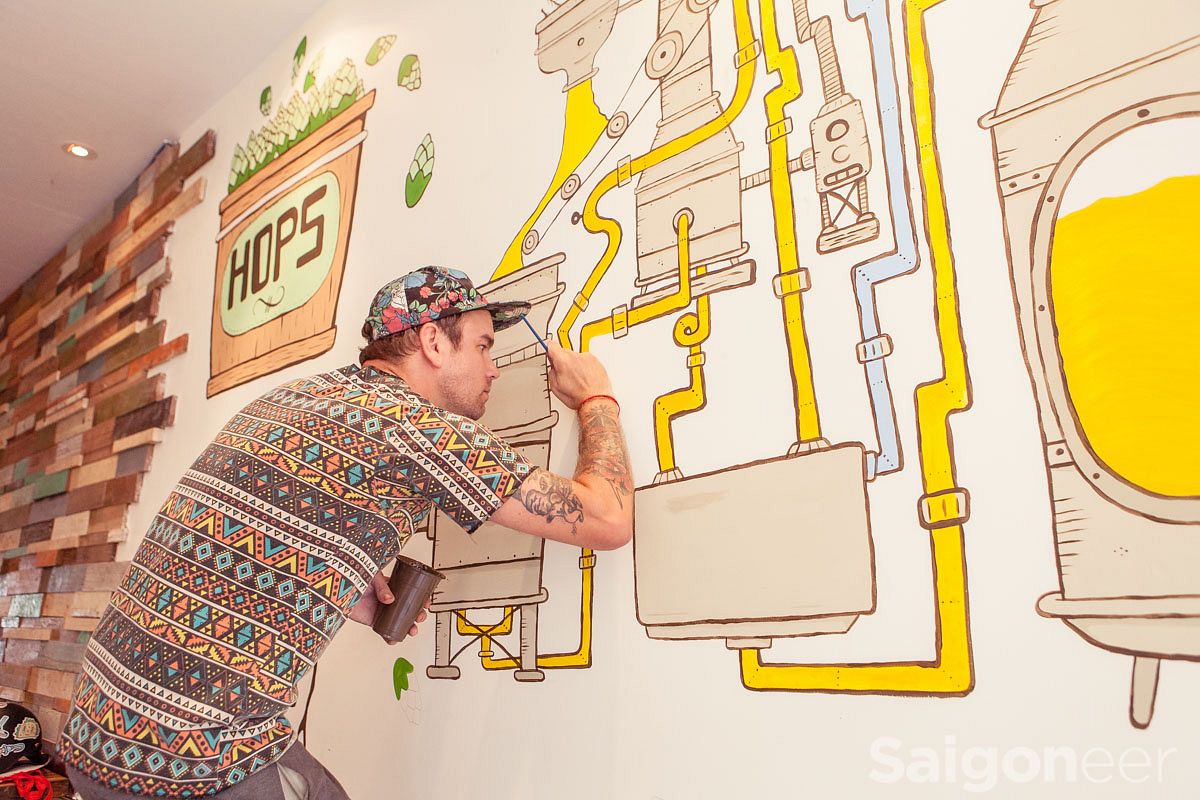 They've got food coming very soon with chef Ryan Davenport newly arrived from Nashville, Tennessee. Davenport is looking to put out small plates reflecting the products readily available in Saigon and the surrounding region. The team also plans to organize beer dinners with pairings in the future.
We look forward to seeing their evolution and marriage, not only with local ingredients, but with Vietnamese drinking culture as well. Only good things can come of elevated styles paired with the communal aspect of breaking bread and sharing a cold brew amongst friends. Một hai ba dzô!