For as long as I can remember, Quán 94 Chính Gốc (Crab 94 Original) has been famous for both its high prices and crab specialties. But hey, you know the place is doing something right when there's a duplicate version next door.
---
Related Articles:
- Hẻm Gems: Legendary Coconut Milk @ Sữa Dừa 8 Tin
- Hẻm Gems: Bò Nhúng Dấm @ Anh Ba
- [Video] The Story Of A Saigon Chè Master
---
Next to Quán 94 Chính Gốc lies Quán 94 Cũ (The Old 94 Crab). Legend has it that Quán 94 Cũ was here first, but I'm not sure and I don't really care. I'm here to eat, not for street food drama!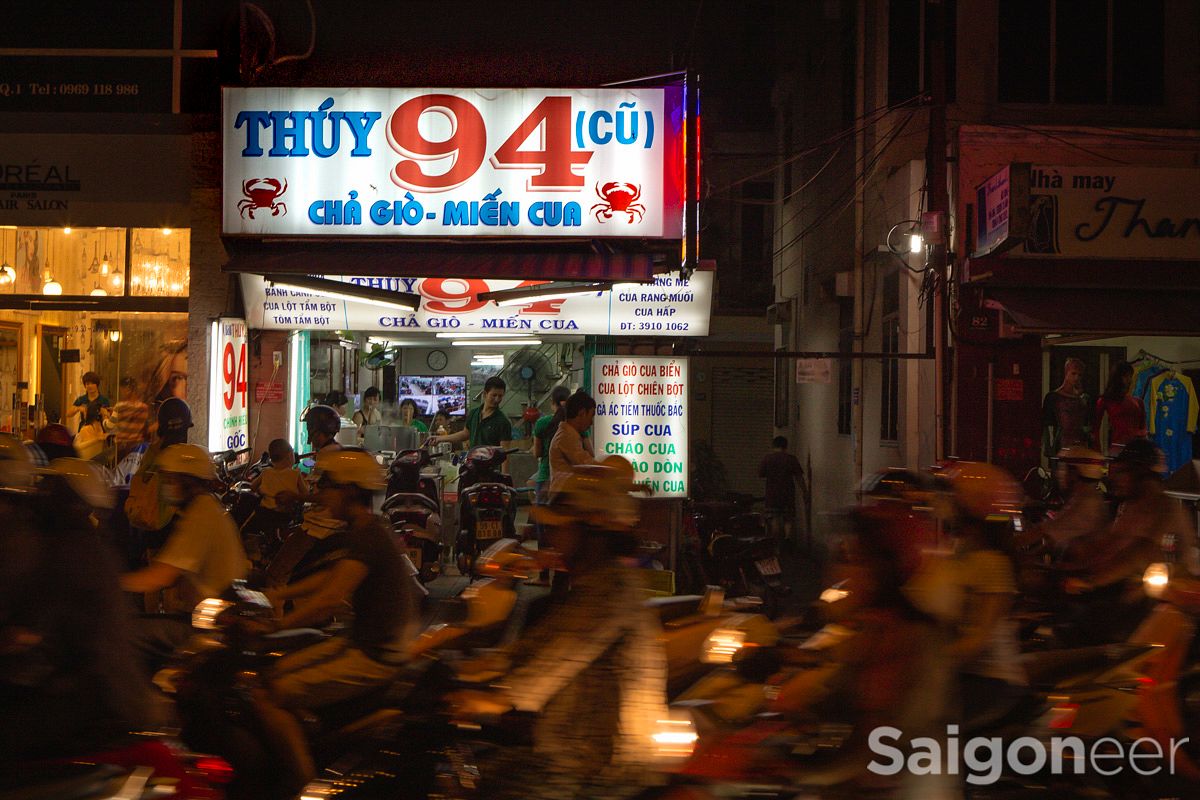 Quán 94 Chính Gốc lives up to its lofty expectations. As we sat down, my friend told me that "120 is the chosen number here," since the majority of the menu is priced at around VND120,000 (there are some significantly pricier options as well).
The Food (VND554,000):
1 small bowl of súp cua (crab soup)
1 portion of chả cua (crab rolls)
1 cơm chiên cua (fried rice with crabs)
1 portion of càng cua rang me (6 average sized tamarind crab claws)
2 beers, 1 tea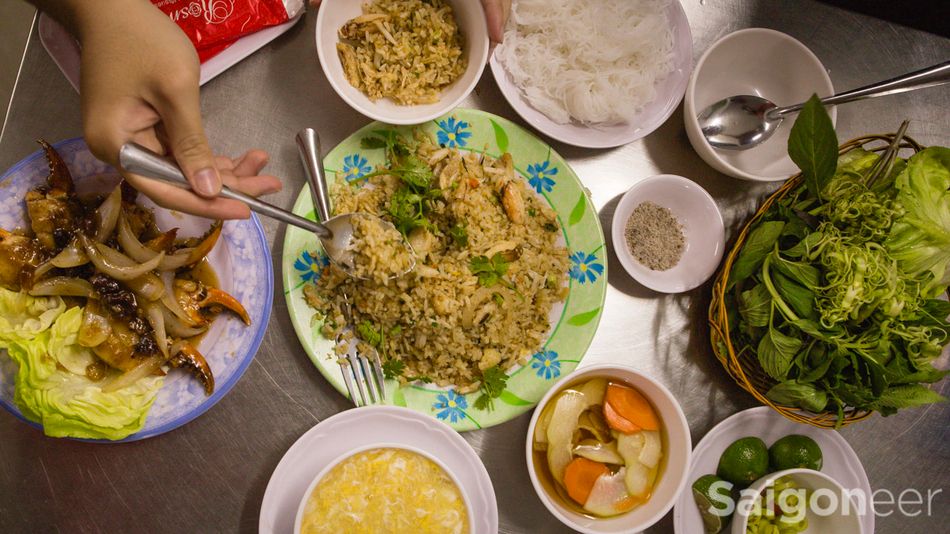 Càng cua rang me was both the most expensive (VND220,000) and least impressive dish of the night. One member of our culinary exploration team said that he had better càng cua near Bến Thành Market. Perhaps we'll track that one down...
In any case, the other three dishes hit the spot, leading us to the conclusion that we should stick to fare that cost VND120,000 or less.
The súp cua was super legit. It's golden broth full of crab and egg had me thinking about soup in ways I never had before (yes, mostly sexual).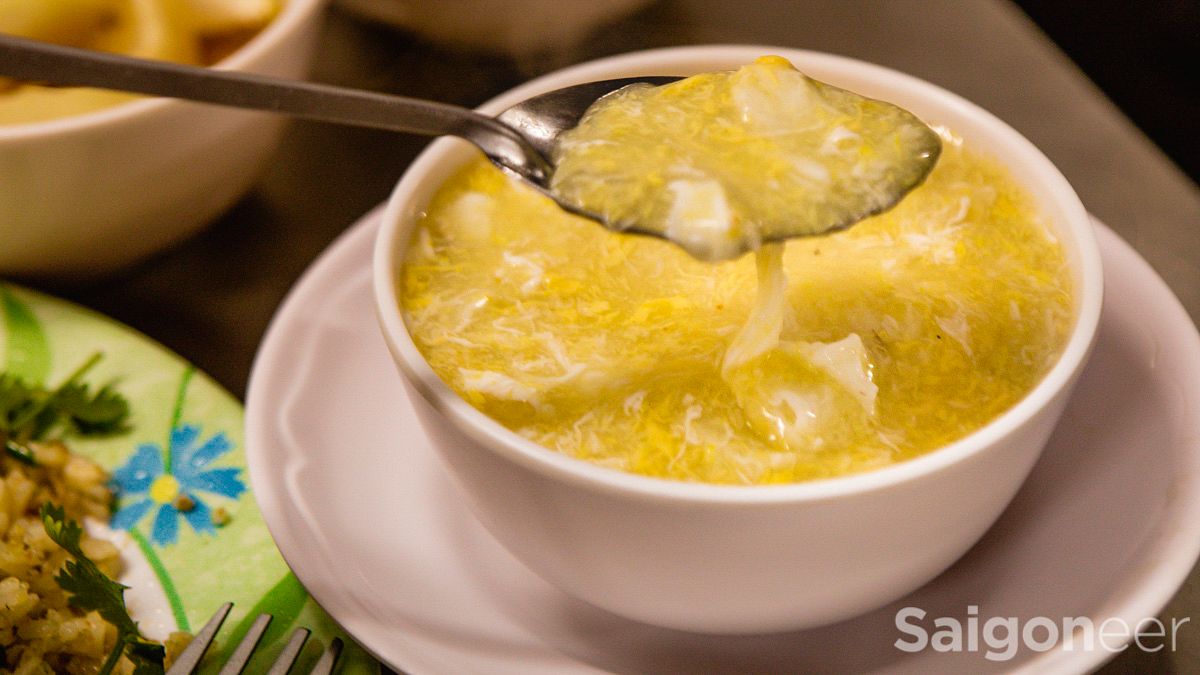 The cơm chiên cua was kind of an afterthought, something we were just going to fill our empty stomachs with. A brilliant order in retrospect as 35-40% of the dish was comprised of succulent, perfectly seasoned crab meat.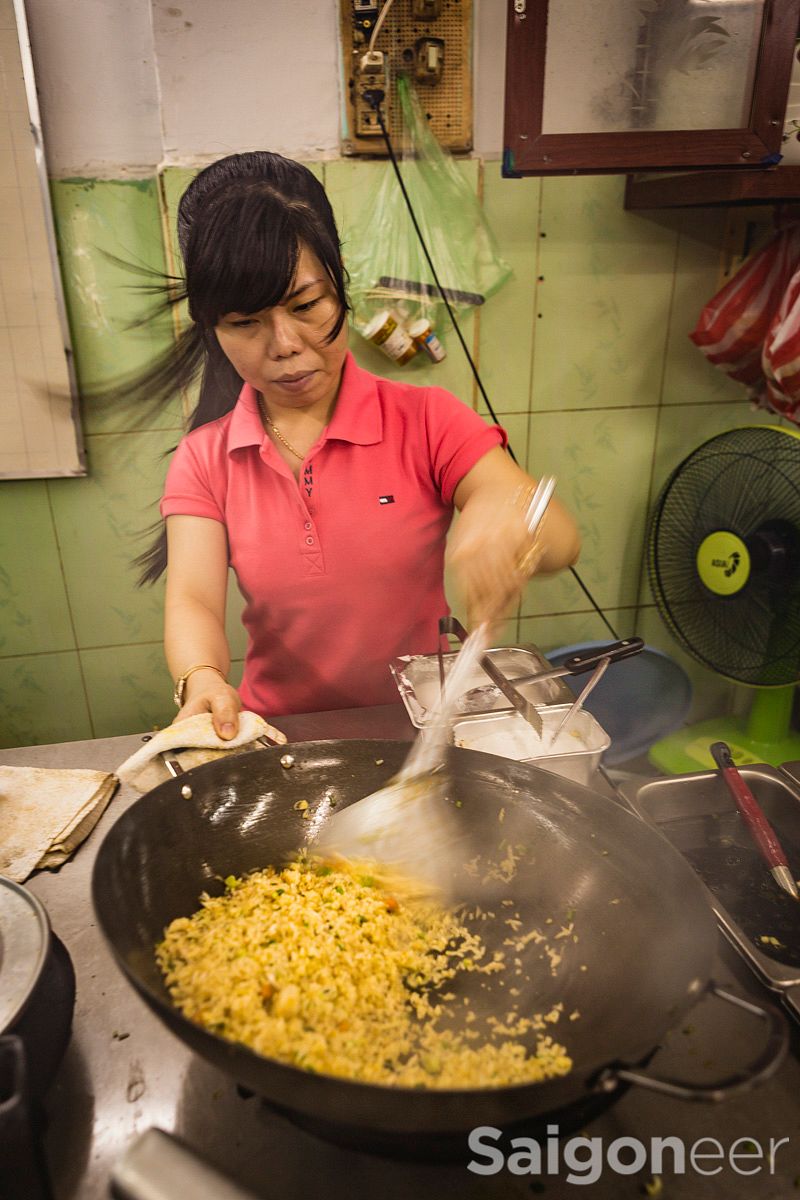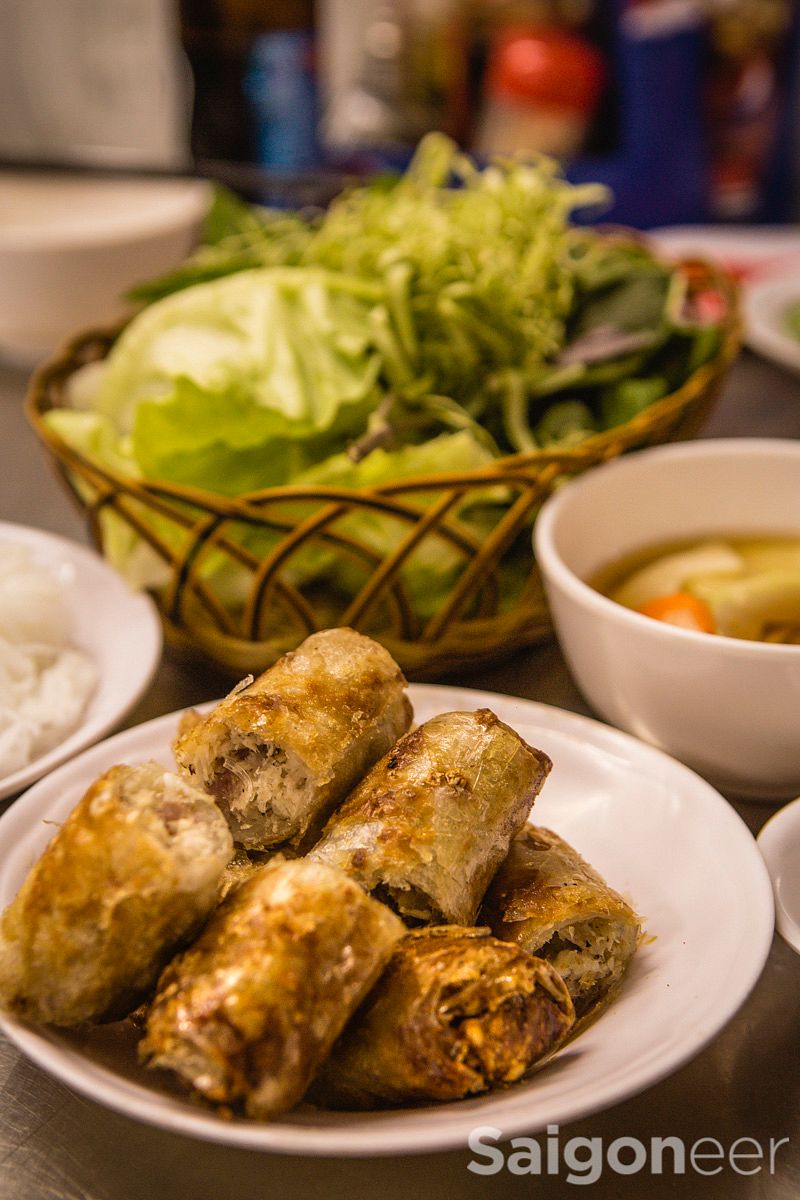 Next up was chả cua, similar to the nem cua bể found in Hanoi. The dish includes four elements: fresh vegetables; bún; sliced green papaya and carrot in fish sauce; and crab rolls.
To properly stuff your face, put a small amount of herbs, papaya, carrot and bún into your bowl with a splash of fish sauce (optional). The fish sauce for this dish is rather sweet but don't go overboard with it – you're here to taste the crab after all.
There are tons of other dishes on the menu: glass noodles with crab, mussel and crab, deep fried milk crab, crab hot pot, and various soups to name a few. If that's still not enough, head next door to Quán 94 Cũ where they put their own spin on local crab dishes!
To sum up:
Taste: 5/5
Price: 2/5
Atmosphere: 2/5
Owner Friendliness: 2/5
Núm is a street food addict who has been eating his way through Saigon for 25 years.
Seafood
94 Đinh Tiên Hoàng, Q.1